News
>
Movie News
October 08, 2007 09:30:26 GMT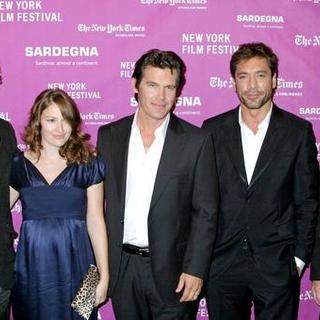 Making its way back to the States after being premiered at this year's Cannes Film Festival, Miramax Films' upcoming release "" had its turn in getting screened at the 45th edition of New York Film Festival last Saturday, October 6, 2007.

Got honored as the festival's Centerpiece, the crime drama thriller became one of the twenty-eight titles showcased at the city's Frederick P. Rose Hall, Home of Jazz at Lincoln Center. Principal cast members like , , , and were all present with directors Joel and Ethan Coen also attending.

News
>
Movie News
October 08, 2007 08:42:07 GMT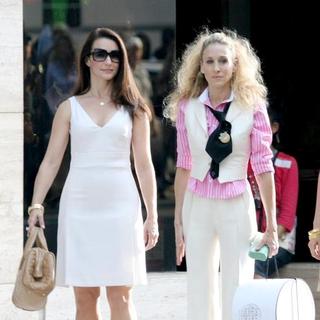 Apparently nobody is pregnant nor gets hitched in "." A source close to the film project has informed the New York Post that images of a very pregnant Charlotte York and Carrie Bradshaw in her wedding gown are actually intended for the "dream sequences" in the flick.

"They're playing mind tricks with the fans. The pictures have been staged to make people think they're following a predictable plot, but these are really only dreams," so the source revealed. "Everyone's wondering how Charlotte could finally get pregnant after all that time. They're loving that everyone's imaginations are running wild."

News
>
Movie News
October 08, 2007 07:52:28 GMT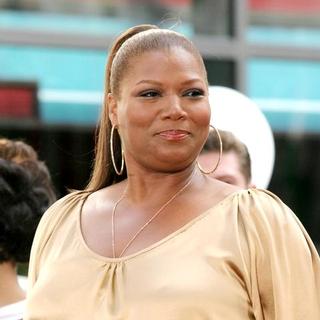 It's fun to spot big Hollywood names appearing in just a blink of moment in a film feature, and this time, it's apparently 's turn to do so.

That's right, according to The Hollywood Reporter, the Oscar nominee is about to play a cameo role in "", 20th Century Fox's upcoming rom-com flick toplined by and . What cameo she will make, however, is being kept under wraps for now.

News
>
Music News
October 08, 2007 07:46:58 GMT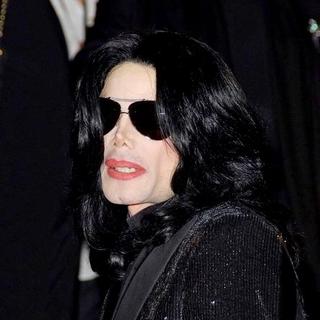 is set to make his first TV appearance in nearly four years this December. The pop king surprisingly chose ITV, the channel that broadcast his infamous child molestation interview with Martin Bashir, as the media.

Jakson will join British talent show X Factor, sitting with Sharon Osbourne, Simon Cowell, Dannii Minogue and Louis Walsh as judges. He in particular, will help contestants to choose materials and boost their vocal.

News
>
Movie News
October 08, 2007 07:21:22 GMT

Entrusting an experienced one to do a major overhaul on its new film project titled "", New Line Cinema has assigned Laeta Kalogridis to work on a rewrite for the screenplay of the vampire tale, Variety has reported.

Kalogridis was previously known to be the screenwriter for "", the Timur Bekmambetov-directed hit fantasy action thriller, which featured vampires as the members of Dark Others. For her new stint, she will revised the spec New Line purchased from Tom S. Parker and Jim Jennewein in 2001.

News
>
Movie News
October 08, 2007 06:29:22 GMT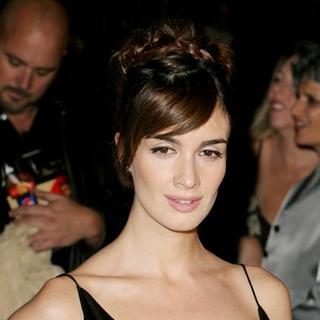 There will be many beauty faces to look at in "", this is for sure. Following the inclusion of and , filmmakers of the project have smoothly added two more female names into the cast, which turn out to be and .

Vega is reported to play the knife-wielding Plaster of Paris while King fills in the role of a phantom siren named Lorelei Rox. Leading the lineup is New York-born actor as the titular character aka Denny Colt, who fakes his own death and fights crime from the shadows of Central City.

News
>
Music News
October 08, 2007 06:14:11 GMT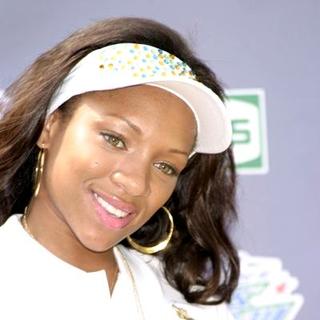 Of what becoming a tradition, has landed a remix of the song that is hot on the chart. If previously she collaborated with in 'Girlfriend' remix, the 18-year-old rapper has now remixed ' hot track 'Gimme More'.

Lil Mama added the rapping in front of the song while the first chorus is kept in Britney's original voice, much like she did to 's 'Umbrella' remix.

News
>
Celebrity Gossip
October 08, 2007 05:57:00 GMT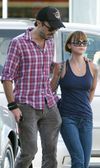 has a new boyfriend.

The Golden Globe and Emmy Award-nominated actress was photographed out and about with her new boyfriend, Aussie actor Kick Gurry, in LA on Friday October 5th.

News
>
Movie News
October 08, 2007 05:12:38 GMT

Big buzz is circulating now on the high profile names to make their cameos in New Line Cinema's upcoming fantasy "." A scooper for questeoscurematerie.it has brought up a tidbit saying that and , who both played the wizards in the phenomenal "Lord of the Rings" trilogy, are taking parts in the flick, which will open in theaters this December on date 7.

McKellen is said to fill in the voice of Iorek Byrnison, the armored Polar Bear that comes to the aid of Lyra Belacqua. The thing is, Iorek's voice has already been credited to British actor Nonso Anozie, so hopefully the new trailer for the movie set to hit this Tuesday, October 9, will explain all.

News
>
Music News
October 08, 2007 05:02:25 GMT

's "rocker fairytale" music video for 'Don't Waste Your Time' has finally been premiered. The video represents the album '' best in terms of its graphic concept.

In the video, Kelly is seen trapped in a vine-bound castle where a 'prince' is trying to go through. The director of the video is award-winning Roman White who had just completed 's 'So Small' video.

News
>
Celebrity Gossip
October 08, 2007 04:50:56 GMT

Film and stage actress , Grammy Award-winning artist , and Grammy Award-winning musician and producer are the three new celebrities joining the (PRODUCT) RED Gap Campaign, a for-profit brand designed to raise money for the .

In the campaign, captured by acclaimed photographer Annie Leibovitz, Legend is photographed surrounded by the African Children's Choir, while Jean is seen embracing his daughter Angelina.

News
>
Music News
October 08, 2007 04:38:01 GMT

have revealed the meaning behind their 'mysterious' message on . It is a video of the band's album title track ''.

Featuring frontman Win Butler's head and hands only, the video can involve viewers' interaction during the song. The hands occasionally perform magic tricks and can be directed upon clicked.

News
>
Movie News
October 08, 2007 04:36:07 GMT

It's true that we can expect one big screen installment of the "Chronicles of Narnia" series to come up each May for the next few years as announced by the producers at this year's Comic-Con. Titles for the second and the third have already been revealed along with their respective scheduled release, but how about the fourth and fifth?

Lucky for us, the co-founder and president of Walden Media, the studio holding rights to the film franchise of the C.S. Lewis books, Cary Granat has an early answer to the question. While promising that the upcoming "" will be easily distinguishable from its predecessor, the man has pointed out to Variety that "The Silver Chair" might be the best bet for the fourth with "The Magician's Nephew" popping up next. Though so, Granat did advise that there are a multitude of possibilities for the plan.

News
>
Music News
October 08, 2007 04:08:37 GMT

Not only ' 'Gimme More' video gets its premiere date, but also 's '2Hearts'. The Australian singer's first single in 2 years will be played for the first time on on Wednesday, October 10.

According to The Mirror, in the video Kylie will be wearing "a latex black catsuit, poisonous red lips, and big blonde curly hair". She took the inspiration from drag queens, Tasty Tim and Princess Julia, whom she met at BoomBox nightclub last month.

News
>
Celebrity Gossip
October 08, 2007 03:39:25 GMT

The lost daughter is found. ' mother Lynne Spears comes to the rescue of her troubled pop star daughter. What a good mommy.

Days after losing the custody of her sons, Sean Preston and Jayden James, to former husband , the train wreck decided to make amends with her mother. The mother-daughter reunited at the singer's Malibu Beach home.