News
>
Movie News
September 30, 2006 05:35:21 GMT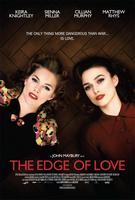 This probably will be one mother-daughter project worth waiting for. Production Weekly has revealed that British starlet is teaming up with her mother, playwright Sharman Macdonald, to bring up "The Best Time of Our Lives
1
" to the big screen.
Already attached to the picture since its inception four years ago, Knightley is going to play Welsh poet Dylan Thomas' childhood friend named Vera Phillips. The movie itself, scripted by Macdonald, will be made based on the life account of Thomas with taking focus on his complex relationship with his wife also Phillips and her eventual husband, William Killick.
News
>
Movie News
September 30, 2006 04:58:05 GMT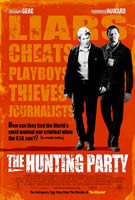 German-born actress is adding up one more acting stint to her resume. The "" star has given positive sign to take part in comic adventure flick of " (aka Spring Break in Bosnia)", the beauty herself confirmed the inclusion upon presenting "" with its director Agnieszka Holland in San Sebastian.

Joining and in the cast, Kruger is billed to portray a Bosnian woman named Marjana while Gere and Howard will play a journalist and a cameraman, respectively. Lineup also consists of , Mark Ivanir, plus Goran Kostic. Richard Shepard has been appointed to both direct and write the script.

News
>
Celebrity Gossip
September 30, 2006 04:56:57 GMT
His break up with once became a hot commodity in Hollywood. And now sparks speculation on the street that he's getting close with .

Not without reason, but the Hollywood heartthrob has been spotted out twice with the actress at Hyde in LA this week. An onlooker tells PageSix.com, "They were definitely together and holding hands."

News
>
Movie News
September 30, 2006 04:19:14 GMT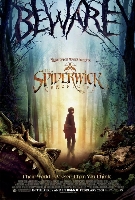 The few next years sure will be such a busy period for . Recently reported to topline dramatic feature "", the Oscar-nominated actor has eagerly signed on to star in not one, but two other film projects namely "" and "."

A joint production of Nickelodeon Movies and Paramount Pictures, the former one places Strathairn alongside under the direction of "" helmer Mark Waters. Meanwhile, the latter, which is a Universal production, will se him playing the leader of a secret operation which hunts the title character played by .

News
>
Celebrity Gossip
September 30, 2006 03:53:54 GMT
Here comes a new Hollywood starlet. People, please welcome . The newbie is still raw, but not with that of his future career. In addition to his many projects in entertainment industry, the guy has topped Seventeen magazine's hot list.

The eighteen-year-old songwriter is No. 1 on the magazine's list of "The 17 Hottest Guys In America", an attainment that lands him on the cover of Seventeen magazine's November "sexy" issue, making him the first guy to grace the cover since did in 2002.

News
>
Movie News
September 30, 2006 03:32:00 GMT
New Line Cinema is giving a special treatment. The giant film company has successfully obtained a comedy pitch for the actor's starring vehicle, Variety has learned.

Still not yet titled, the project is said to bill Cube as a social climber whose aspirations are threatened as a young boy suddenly shows up and calls him daddy. Richard Murphy has been tapped to write the script with Tracy Underwood producing.

News
>
Celebrity Gossip
September 30, 2006 03:11:51 GMT
When does something, she always does it in the biggest way possible. And so does when she apologizing to fans.

The Canadian rocker has been all over the news these past few days for the so-called "hissy spit incident". As it was reported by many media, Avril and her husband, frontman Deryck Whibley, spit at photographers two nights in a row.

News
>
Movie News
September 30, 2006 02:57:30 GMT
The "" train gets more crowded this time as it has added five stars namely , Peter Fonda, Dallas Roberts, , and aboard. All of them then are joining Oscar-winning actor who has already been billed to topline the project as an outlaw leader named Ben Wade.

A Lionsgate production, the picture is a remake of Glen Ford's 1957 vehicle of the same title which concerns about local rancher Dan Evans who engages in a battle of wills and guns with Wade's accomplice while waiting for the 3:10 train to Yuma to bring the desperado into the court.

News
>
Celebrity Gossip
September 30, 2006 02:47:33 GMT
Her physical beauty has been admired by many, not only male but female as well. More than just a beautiful face, also possesses such a curvy body that many women in the universe dream off.

All those qualities indeed lead the editors at Esquire to crown her the "Sexiest Woman Alive". That's worth somehow judging from Scarlett's poses on the cover and inside pages of the magazine's November issue.

News
>
Movie News
September 30, 2006 02:30:05 GMT
Following its massive success with "Harry Potter" series, Warner Bros. Pictures has preemptively secured the rights to make "", a big screen adaptation of James A. Owen's upcoming children's novel.

David Goyer and David Heyman have both signed on to seat as producers via their respective Warners-based companies, Phantom Four and Heyday Films. Meanwhile, Owen is on duty to adapt his own work with Goyer supervising.

News
>
Celebrity Gossip
September 30, 2006 02:26:30 GMT
Rumor has it, and call it quit. A source close to the couple tells People that the "Desperate Housewives" actress and the San Antonio Spurs point guard have split up.

"They did break up. It's amicable," the source told the publication. "They are talking and trying to figure the best course of action for their future. They are trying to work things out. It's distance and demanding careers and not living in same city. It didn't happen yesterday. It's been going on for a while."

News
>
Movie News
September 30, 2006 02:16:35 GMT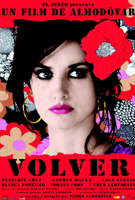 It's just a few days ago that Pedro Almodovar's "" was named Best Film of the Year by International Federation of Film Critics and now, the flick again strikes high. The comic drama has delightfully been chosen to represent Spain in competing for a slot in best foreign film category at next year's Oscar, the Spanish Academy of Cinematographic Arts and Sciences announced Thursday, September 28.

Five candidates for the category will be made public by The Academy of Motion Picture Arts and Sciences on January 23, 2007. If the movie can make it through, it will be the second work of Almodovar to be nominated so after his "All About My Mother" which won the title in 2000.

News
>
Movie News
September 30, 2006 02:02:57 GMT
Making another deal, Dimension Films has acquired rights to a stop-motion animated Christmas holiday feature film from 's production company Stoopid Monkey entitled "", Variety has reported.

Described as a family-friendly holiday film, the project will be directed by Green himself alongside Matthew Senreich who has already been tapped to pen the script with comic book writer Geoff Johns. The threesome will also serve as producers with Green providing the voice of at least one of the main characters.

News
>
Movie News
September 29, 2006 09:58:41 GMT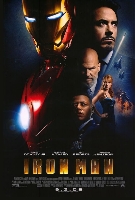 Finally, it is decided. Ain't It Cool News has reported that has landed the coveted role of the titular hero in "", ending the questions and speculations that have been circulating around lately on the matter.

Based on Marvel's iconic superhero, the picture will take focus on a billionaire weapons-manufacturer, Tony Stark, who equips himself with a high-tech suit of armor to fight against evil on a global scale as Iron Man. Filming is slated to begin in February 2007 with Jon Favreau helming and Art Marcum, Matt Holloway, Mark Fergus, plus Hawk Ostby writing the script.

News
>
Movie News
September 29, 2006 08:50:48 GMT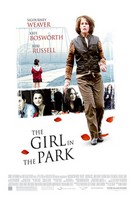 Two great talents are in the brink to bring more light to "." Variety has revealed that and have both already engaged in talks to join the project, a directorial debut of Pulitzer Prize-winning playwright David Auburn.

A production of Furst Films, the dramatic feature tells about a woman who is still traumatized by the disappearance of her 3-year-old daughter 15 years ago. Upon meeting a troubled young woman, she quietly keeps at heart a hope that she may be her missing child.