News
>
Music News
August 18, 2008 08:26:34 GMT

From an ordinary girl with no genes in music talent, worked things up to become one of the most successful female singers in her hometown of Scotland. She has also conquered several other European territories, including U.K. that bowed down to her debut album, "". In January this year, the album knocked over 's "" and has sold over 600,000 copies ever since.

She has been signed to Vertigo, toured relentlessly, performed on the same stage with prominent female artists such as and and met the idols that inspired her to jump on the industry at the first place. A self-proclaimed fanatic, she draws inspiration from simplicity. "I find inspiration in the simplest things," she told AceShowbiz.com. "Being at home with my friends and family and doing normal everyday activities usually inspires me to write." And that can come just from anywhere, even while sitting in a bedroom staring at a poster on the wall.

News
>
Movie News
August 18, 2008 08:18:51 GMT
The big screen adaptation of the R.L. Stine's horror fiction, "", has moved ahead with its movie project. The live-action movie of the children's horror series is said to be in talks with screenwriter duo Larry Karaszewski and Scott Alexander to develop the script.

If the two are indeed signed, they will be penning the script for producers Deborah Forte of Scholastic Entertainment and Neal Moritz of Original Film. The pair are famed for their works on "Ed Wood", "Man on the Moon", "The People vs. Larry Flynt" as well as and -starrer "".

News
>
Movie News
August 18, 2008 05:03:28 GMT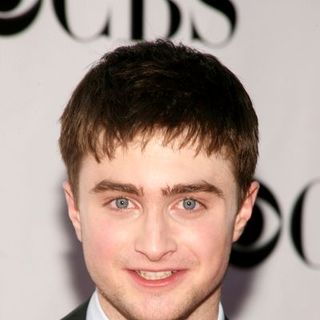 Having to disrobe for his London's West End performance in 2007, young English actor is going to bare all once again. This time, the 19-year-old is stepping up the challenge by stripping down in the next installment of a "Harry Potter" film, "Harry Potter and the Deathly Hallows".

Though confessing that he originally thought he would be wearing at least a trouser for the revealing scene, the boy wizard's depicter noted that appearing without any fabric covering his skin isn't worrying him at all. "At first I thought I'd have pants (underwear) on for the scene. Apparently not," said Radcliffe adding that his "Equus" play has prepared him for this naked scene. "But I've sort of done that before on stage. It's all old hat now, really."

News
>
Music News
August 18, 2008 04:59:27 GMT

Pop group are planning to compile greatest hits from their previous albums. This means that the group will have double jobs this year as they also propose their new record "" for release on September 2.

According to The London Paper, the greatest hits will be released to coincide the band's comeback tour. They will travel worldwide for the gigs, starting in America in September and reportedly continue to perform in the U.K. next year. A detailed dates and locations of the tour can be found on their .

News
>
Celebrity Gossip
August 18, 2008 04:54:38 GMT

Winners of the 2008 ALMA Awards, which recognize achievements by Hispanic artists, have been announced Sunday, August 17, less than a month after the full nominees were unveiled. ABC's comedy series "Ugly Betty" was a big winner in the TV categories, winning the awards for directing and best performance by a Latino-led ensemble cast. Its star as well took home one additional award which was for the category of Chevy Entertainer of the Year for her on-screen work as Betty Suarez and her off-screen efforts in encouraging young people to get involved in the political process.

TV actress had her hands full during the awards show, serving both as its executive producer as well as host. She was seen on Friday, August 15 attending an early celebration to mark the coming of the annual awards show held at the Pasadena Civic Auditorium in Pasadena, Calif. Her basketball player husband was with her.

News
>
Music News
August 18, 2008 04:47:47 GMT
Music festivals can hardly escape eccentricity especially when it involves as the featured artist. The singer headlined the V Festival at both Weston Park, Staffordshire and Hylands Park in Chelmsford, Essex on August 16 and 17 respectively, only to be booed and hailed.

Winehouse, gracing the main stage, arrived 20 minutes late on day one and sported messy appearance. Booed by the audience, her performance too was deemed wobbly, since after her arrival she spent few minutes on the stage doing nothing but gazing at the crowd. She then greeted them with, "Hello, alright?" before moving on with her hits. According to NME, the delay of her set was caused by her helicopter being held-up.

News
>
Celebrity Gossip
August 18, 2008 04:17:32 GMT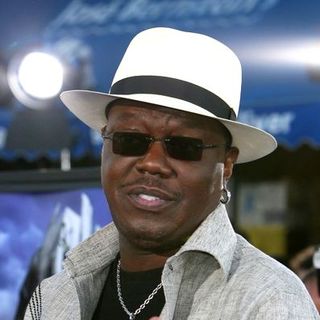 The memorial service for the celebrated was held Saturday, August 16 at The House of Hope church in Chicago. Thousands of mourners, including family, friends and fans, came out for the funeral, giving their last honor for the late actor-comedian, who died on August 9 due to complications from pneumonia. He was 50.

Seen attending the star-studded tribute among others were , , , and . Jackson, who co-stars with Mac in the upcoming comedy-drama movie "," spoke at the church, remembering Mac as a strong and good-spirited person. He "was having some health issues, but he always said to me every morning that he was always good," Jackson said in a statement.

News
>
Movie News
August 18, 2008 04:00:35 GMT
The earlier reports suggesting that "" inclined towards the PG-13 rating may not be true after all. An updated news regarding the matter has asserted the opposite stating that the Lionsgate's comic book adaptation movie about the anti hero famed as 'The Punisher' will stick with its R-rating.

Providing the denial is Steve Gainer, the film's cinematographer, who posted a clarifying information in the . Parts of his message read, "The film is not (nor could it ever be) PG-13. Today I saw a cut that ran 91 minutes...The film is most certainly not all exploding heads, but will reveal a great deal of Franks personna and pain."

News
>
Music News
August 18, 2008 03:50:59 GMT

have reportedly shelved their upcoming set "". , Melody Thornton, Jessica Sutta, Ashley Roberts, and Kimberly Wyatt will now release their second studio album on September 23, just a week after its original schedule date.

There is no further explanation about the reason of the release delay. Their label Interscope and management team give no comment yet. With their new release schedule, The Pussycat Dolls' album will now compete with ' forthcoming fifth set "" and 's upcoming debut "".

News
>
Celebrity Gossip
August 18, 2008 03:32:56 GMT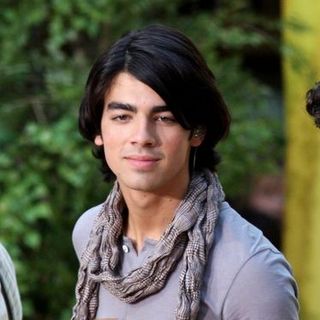 One of the celebrated his birthday and as a whole family, the rest of the band members celebrated it too. turned 19 years old on Friday, August 15 and his brothers and , plus their parents helped him marking the big day in style. They presented him with a birthday cake and gave him a brand new motorcycle with a sidecar as a birthday present.

Getting his birthday surprise during an interview with Radio Disney on-air personality Ernie D in New York on Friday, Joe was photographed blowing out 20 candles, one of which reportedly was for good luck, which were placed on top of a strawberry birthday cake while his brothers and parents sang "Happy Birthday" to him. The radio station staff sang for him too.

News
>
Movie News
August 18, 2008 03:19:58 GMT
The Wildcats' fans are treated with another look into the highly anticipated drama musical "" through the release of a brand new featurette. Entitled "The Phenomenon", the video gives out a behind-the-scene footage of the forthcoming movie as well as the comment from the cast and crew about this successful Disney's franchise and how it inspires the young generation.

Following once again the drama in the lives of America's favorite high school students, the third installment of the "HSM" series still focuses its story on the romance between Troy and Gabriella. Being seniors at East High, their relationship are put to the test when they are faced with their lifelong college dreams and the prospect of separation.

News
>
Movie News
August 18, 2008 02:29:42 GMT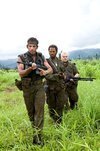 "", another R-rated movie released this summer, has done what others could not do in the past four weeks, dethroning the blockbuster movie "". The outrageous action comedy from comedian debuted atop the weekend box office chart grossing $25.8 million, $9 million more than what the superhero flick pulled in this week.

Compared to the previously released R-rated movie, "", the DreamWorks Pictures' comedy starring also and outnumbered the $23.2 million "Express" pulled in last three-day weekend. However, if seen from the five-day tally, the $36.8 million "Thunder" brought in is obviously fewer than the 's stoner flick which raked in $41.3 million.

News
>
Celebrity Gossip
August 18, 2008 02:12:30 GMT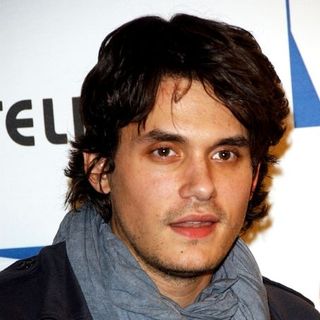 Reports on their break up have been doing the round since some time, but it was not until this weekend that broke his silence about his split from actress girlfriend . Opening up about their failed romance to the press who caught him after working out at an Equinox Gym in New York's SoHo neighborhood on Saturday, August 16, he told them his version of story which prompted Jen's friends to react with their own version of their split.

"It's the most normal thing in the world," John said adding that "There's no lying there's no cheating. There's no nothing" when referring to the many media reports that claimed he has cheated on Jen with another woman. Being asked on the reason that prompted them to go separate ways, the singer explained "People have different chemistry, they have different lives. It's not about years, it's about going out with somebody, being truthful on the way in, being truthful in the middle and being truthful on the way out. You're either a cheater or you break up and I'm not the first, I'm the second. And that's it. There's no lying, there's no bullsh**."

News
>
Celebrity Gossip
August 18, 2008 02:04:03 GMT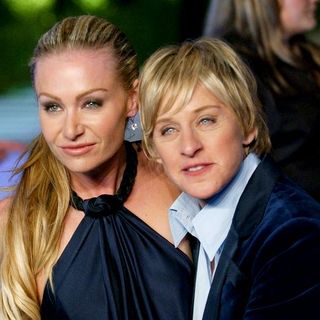 It's official, and have tied the knot at their home in Beverly Hills, California, on Saturday night, August 16. A spokesperson for both DeGeneres and Portia exclusively told People later that day, "Ellen DeGeneres and Portia de Rossi were married tonight in an intimate ceremony at their home in Los Angeles." Adding another celebrity wedding to the books for the year 2008, the same sex couple exchanged vows in an intimate ceremony attended by about 20 guests that included their mothers Betty and Margaret Rogers.

The newlyweds wore ensembles by Zac Posen and traded rings by Neil Lane, People reports. Portia, 35, wore a backless, light pink dress and her hair was pulled up loosely. DeGeneres, 50, on the other hand, wore white pants, a button-up shirt and a vest. L.A. florist Mark's Garden helped with the decoration.

News
>
Music News
August 18, 2008 02:03:07 GMT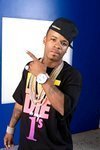 Rapper has just premiered a music video for his fourth single "Watch Dis". The song is taken from his second studio album "", which has been released in June. The video shows the rapper singing to the camera. Some scenes appear with him, surrounded by sexy girls who wear tight skimpy t-shirts with words, saying "I Hate Plies".

For a future project, Plies has been working on third album titled "". The album is proposed to be released on December 16.