News
>
Celebrity Gossip
February 11, 2009 08:13:57 GMT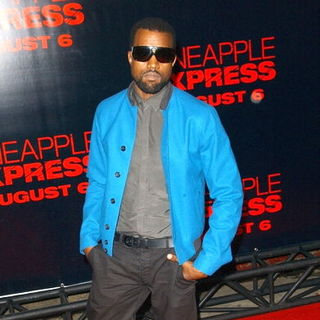 's alleged attack on over the weekend has drawn various responses from fellow celebrities, one of whom is who branded the incident that has dominated major media headlines for days as "so devastating." In an interview with 's KIIS FM radio show on Tuesday morning, February 10, he said, "I don't want to speak too much on it, but I was completely devastated by the concept of what I heard."

Sympathetic towards his former tour mate Rihanna, Kanye told Ryan, "I would do any and everything to help her in any situation." He revealed, "[Rihanna] has the potential to be, you know, the greatest artist of all time and, in that sense, I feel like [she is] my baby sis."

News
>
Movie News
February 11, 2009 07:59:39 GMT

Teaser trailer for "" has made its way out via Entertainment Tonight (ET). The one-minute sneak peek into the Quentin Tarantino's ensemble war film teases even more footage than also from ET, giving out details and scenes of the action drama movie for The Weinstein Company.

Through the teaser, which bootleg version has been found, several cast members other than have been exposed. While the video highlights on Lieutenant Aldo Raine introducing himself to a group of Jewish soldiers as he explains what he intents to do, glimpse of Samm Levine and as PFC Hirschberg and PFC Utivich respectively is captured.

News
>
TV News
February 11, 2009 07:55:35 GMT

Gibbs and DiNozzo reverse roles after a murder leads to one of Tony's old investigations being re-opened in the next "". The episode called "Bounce" will air on February 17.

The episode will feature a song by KMFDM called "Love Is Like" which is taken from "NCIS: The Official Soundtrack" album. The 2-disc compilation of tracks was released on February 10, containing 22 tracks that are used in the sixth season, from famous musicians as well as from the show's cast.

News
>
Music News
February 11, 2009 07:54:24 GMT

has debuted a music video aimed to promote his single entitled "Dreamworld". In the just-premiered video, he is captured walking down a deserted area singing the song by himself. At some point, he is seen sitting behind a piano, strumming some riffs while several couples are taking over the dance floor.

"Dreamworld" is a ballad song where Robin expresses one's hope and love, singing, "I would be you/You would be me/We would be one/We would be just fine." The track appears in his 2008 studio album "".

News
>
Music News
February 11, 2009 07:07:38 GMT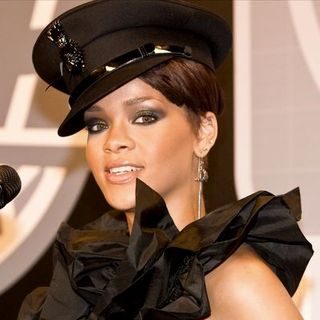 is confirmed to have canceled her live concerts in Asia, including the one held in Malaysia as Los Angeles police continue their investigation over 's alleged attack on a woman, who is widely believed as the pop songstress. Stepping forward to give the announcement on that matter are concert promoters for the shows themselves.

Stating that makeup date for the Malaysian gig is expected to be announced in two weeks, Razman Razali, managing director for Malaysian show organizer Pineapple Concerts, says, "In light of recent events involving Rihanna, [William Morris Agency] will confirm within two weeks from now on a replacement date to be mutually agreed." He then adds, "We sincerely regret this unavoidable shift in schedule and apologize to the fans for any inconvenience caused."

News
>
Celebrity Gossip
February 11, 2009 06:58:19 GMT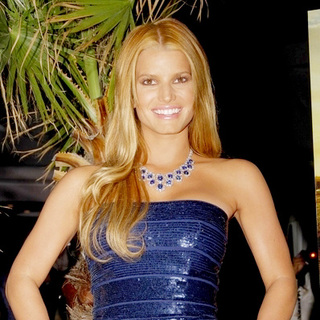 Leaving all the jibes concerning her fuller figure behind, is invading the world of fashion, designing a new line of dresses for women of all shapes. The line is an addition to her already-existing shoe and accessories line.

"I want to create clothes that flatter every figure. I know how a dress can make you feel so frumpy. I promise mine won't," so the actress-singer has been quoted as telling the March issue of In Style magazine about her soon-to-be-launched clothing line. "If my clothing and accessories make you feel great and let you walk proud and tall - in big, big platform shoes - then I'm happy."

News
>
Movie News
February 11, 2009 06:57:37 GMT

"" has not yet been screened in theaters, but the idea of a third "" movie has been thrown in. In an interview with during his appearance at the premiere of "", director Michael Bay revealed that he could see himself doing a third movie for the "Transformers" franchise.

Although noting the possibility of him taking on another "Transformers" movie, Bay insisted that before that happens, he would love to "take a year off no matter what". On the occasion, he also took time to share more on "Revenge of the Fallen", confirming that some of the scenes were filmed in IMAX.

News
>
TV News
February 11, 2009 06:52:12 GMT

It's all about speed and sex when "" returns on March 31. In "The Bad & The Trusted", Dixon and Silver go on with their night of splendor while Annie spends a drunken evening under the stars with fellow thespian Max.

Naomi is lured to the dark side when she hangs out with handsome bad boy Liam whom she met at the bar of her hotel. Taken for a need for speed, Naomi is captivated by its intensity. guest stars as Liam, who has been described as the Dylan McKay of the "Beverly Hills 90210" spin-off.

News
>
Music News
February 11, 2009 06:24:42 GMT

New materials in 's upcoming studio album "" have been unveiled through the effort's newly-outed official tracklisting. Fourteen new tracks, including a title track, are confirmed to be listed in the album.

Kelly will release the fourth major studio record on March 10 across America. Beside working with 's frontman Ryan Tedder, she also teams up with producers Howard Benson and duo Max Martin and Lukasz "Dr. Luke" Gottwald.

News
>
Movie News
February 11, 2009 06:09:04 GMT

The Academy of Canadian Cinema and Television (ACCT) have announced the nominees for the 29th Annual Genie Awards. Leading the pack for the awards honoring the best in Canadian film was "The Necessities of Life". The movie about an Inuit hunter stranded in a Quebec hospital collected eight gongs, including best picture, best director for Benoit Pilon and best original screenplay for Bernard Emond.

In the category of best pictures, Pilon's film will be up against "Amal", "", "Passchendaele" and "Everything Is Fine". Meanwhile, for the best original screenplay title, it placed Bernard Emond in competition with Deepa Mehta of "Heaven on Earth", Travis McDonald of "Normal", Randall Cole of "Real Time" and Guillaume Vigneault of "Everything Is Fine".

News
>
Celebrity Gossip
February 11, 2009 06:06:35 GMT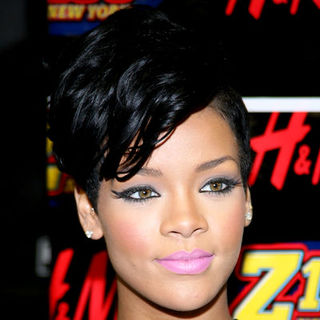 Giving update on 's latest condition following an alleged attack by her boyfriend is her grandmother, Clara Brathwaite, who told Barbadian newspaper Daily Nation on Monday, February 9 that the "Umbrella" hitmaker currently is in good condition. "I don't want people to worry. Rihanna is fine and she is doing well," Clara confirmed.

Clara, moreover, also slammed the mounting reports claiming Rihanna endured a broken nose during the much reported argument with Chris, taking place in L.A.'s Hancock Park neighborhood late last week. Clara, nevertheless, didn't provide details on Rihanna's physics.

News
>
TV News
February 11, 2009 04:40:49 GMT

Showtime is gearing up for the second season of its hit comedy series, "", it has been announced. There are 12 new episodes planned and shooting is slated to be begun this summer.

"This is a perfect fit for our premium brand and we're thrilled that critics and audiences have responded to this groundbreaking show so well," Robert Greenblatt, Showtime's entertainment chief, said in a statement when explaining on the reason that prompted the renewal of the series. "I look forward to many more alternate personalities emerging from this unique series."

News
>
TV News
February 11, 2009 04:29:53 GMT

"" returns Monday, February 16 with a vacation to New Zealand. Post the departure of Naomi from the competition, the three remaining girls will go on one-on-one dates with bachelor Jason Mesnick and one of them has been highlighted through a sneak peek video.

Molly will do a bungee jumping together with Jason. She admits that she is not scared of heights but is terrified at the idea of doing the extreme sport.

News
>
TV News
February 11, 2009 04:29:39 GMT

Despite previous announcement saying that "" is going on hiatus, ABC reportedly reveal their plan to renew the fourth season of the TV series starring . Spilling the beans to public is , which unfortunately has no further details on how the TV series will get its renewal.

Beside planning to renew the fourth season of "Ugly Betty", ABC have also reportedly approved the filming of another season for "", "", "", "", "America's Funniest Home Videos" and "". However, the net "is not ready to announce any pick-ups at this point," the network's publicist says.

News
>
Movie News
February 11, 2009 04:26:59 GMT

The latest trailer for the highly-anticipated "" will be debuted in theaters in early March. Making the announcement on Tuesday, February 10, was Paramount Pictures which claimed that they have planned to screen the trailer in theaters on March 6 attached to another much-awaited movie "".

Noting that the new trailer for the sci-fi film will feature brand new footage which cannot be found in the previously-released , it will be made available in HD online via Apple Trailers on March 9, three days following the theatrical debut. Thereafter, the trailer will be put on the official site.