News
>
Movie News
November 07, 2007 07:51:20 GMT
Ready to forge a promising on-screen collaboration, and have both given agreement to highlight a new film feature entitled "" for Voltage Pictures.

Intended to be a dramatic love story, project will see Kutcher as a young man who arrives in a town during his attempt to seek vengeance for the murder of his sister. Here he unexpectedly gets sidetracked by a beautiful older woman with wounds very similar to his own. Through this bond, an unlikely and beautiful romance then begins to bloom.

News
>
Music News
November 07, 2007 07:35:14 GMT
After axing two shows earlier this month, refuses to be considered quitting when he cancelled the entire Europe tour yesterday (November 6). The rock singer promises he would come back even "stronger" next year.

"It really breaks my heart not to be able to perform these shows," Meat Loaf said in a statement. "But I have to do what the doctors tell me so I can look forward to healing and coming back strong in 2008. Let me dispel any rumors before they start - I will be back."

News
>
Celebrity Gossip
November 07, 2007 07:24:07 GMT

The always looks stunning looks gorgeous on the pages of the 2008 Campari Calendar. Campari, should you don't have any idea on what is it, is a major Italian alcohol beverage company.

The American actress, who became known after a series of roles in several major Hollywood films, including "" (2003) and "" (2005), has posed in numbers of sexy angles as captured by Italian photographer Marino Parisotto for the 2008 Campari Calendar.

News
>
Music News
November 07, 2007 07:09:30 GMT

A painful truth just hit and her team in Jive. Billboard has revised their chart policy today (November 7), allowing exclusive album titles that are only available through one retailer to be counted. Meaning Britney's much-hyped '' won't debut at #1 this week.

In what came as a surprise, who released '' exclusively through , and the band's have sold 711,000 copies of the album according to SoundScan, ultimately gaining the #1 post. This is a hard number to beat considering Britney's 'Blackout' is counted to have sold 'only' 290,000 units.

News
>
Celebrity Gossip
November 07, 2007 06:53:24 GMT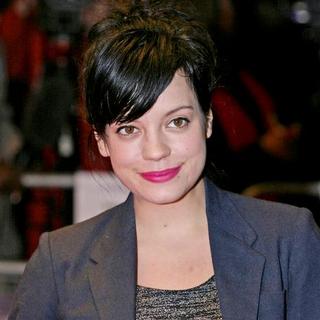 lands a new job besides that of singing. The British pop star, who recently publicly credited hypnosis to help her lose wight, has been signed by well known lingerie house Agent Provocateur, recruited to be their new face.

Allen, who's following in the footstep of fellow famous females , , and to front the lingerie line, is said to have signed a 6-figure deal to front a steamy picture campaign, which already shot by the weekend.

News
>
Movie News
November 07, 2007 06:41:35 GMT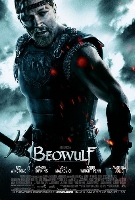 Apparently there's still much more to look at "" though its release date is drawing near and its premiere was already held. Being extremely generous, Paramount Pictures has launched not only one but eight new clips from the motion-capture feature, certainly for us to feast our eyes on.

Sure lead us to understand more about the story, all clips obviously carry tons of new footage within while giving longer look on the characters besides the hero, Grendel, and Grendel's mother, voiced by .

News
>
Music News
November 07, 2007 06:26:46 GMT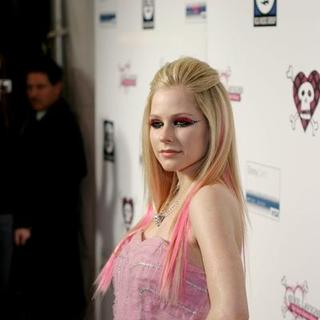 is going to embark on a tour to support '', her latest album that was nominated at MTV Europe Music Awards this year. Her North American tour will begin March 5 in Victoria B. C.

"I'm excited to go out and play live and perform," Lavigne said during a small concert at West Hollywood's Whisky A-Go-Go. "I have the most fun when I am performing for the fans. I think that energy comes through in my live show."

News
>
Celebrity Gossip
November 07, 2007 06:08:14 GMT

With has just launched her YouTube channel and is in the process of looking for a new personal assistant, the two stars are having a take and give moment to share. As part of the he held in July to seek for a new PA, the music mogul has on Tuesday November 6th, during his appearance on the Oprah's YouTube-themed show, announced the one lucky winner.

With three finalists to choose, Diddy picked lawyer Heather Thompson to be his new PA. Elaborating on his choosing, the hip hop star explained, "It was just a passion, it was the way she articulated herself. I think [she] understood what the job entailed. She had a background that was stellar. It was just the way she came across."

News
>
Movie News
November 07, 2007 05:23:42 GMT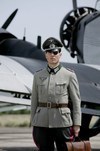 While waiting for its teaser trailer to come, United Artist has delightfully put an official behind-the-scene promo for WWII thriller "" on the net, delightfully allowing us to take our first look of the moving pictures from the flick's set.

The featurette seemingly is an elaborated version of the promotional clip shown previously on Entertainment Tonight. Much of the content is more or less the same, still featuring tons of shots on as Claus von Stauffenberg and interviews with the cast as well as the film's crew, only the footage is presented in different order.

News
>
Movie News
November 07, 2007 04:57:54 GMT
There's something new on the promotion of Walden Media's upcoming fantasy flick "." Sony Pictures as the studio distributing the movie has launched an for the flick, submitting few interesting features in.

Not only find a filmmaker blog where they discuss the behind-the-scene things, you can also play three different games consisting of a puzzle game, a match game and a Crusoe cruiser. More interesting is the "Life Stages" section in which you can take a look at a timeline showing the creature from egg to full-grown stage.

News
>
Celebrity Gossip
November 07, 2007 04:52:51 GMT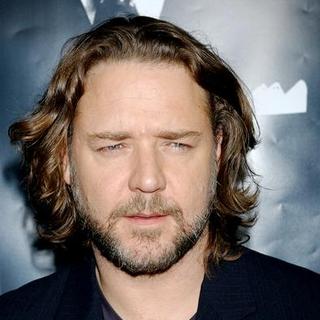 It's 43 years already that he's been living his life God has granted him. And getting through the years there should have been many that he learns from his experience of life that makes him realized God's existence. Has introduced his kids to God, or at least to religion, and even had them baptized, it was not until recently that thinks it's important for he himself to get baptized.

The Oscar-winning actor, who's so far carrying the bad-boy image, has told Men's Journal magazine his intention to be a born again Christian, telling the publication he is planning on getting baptized at the Byzantine chapel he had built on his Australian farm, which as well has become the site of his wedding to wife Danielle Spencer back in 2003.

News
>
Celebrity Gossip
November 07, 2007 04:12:56 GMT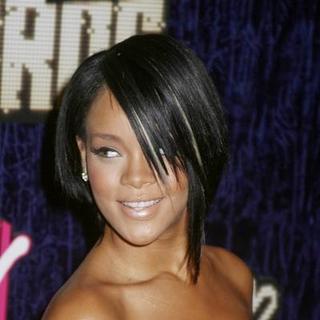 It's just a matter of time to have finally comes to personal confirmation. Previously denied persistent reports on her dating Hollywood actor , the R&B beauty finally comes clean, publicly confirmed that they indeed dating.

The "Umbrella" hitmaker sparked rumors she was dating Hartnett early last month when a photo emerged of the couple at the New York club Pink Elephant where they were spotted locking lips. Onlookers, moreover, claimed to have seen them "sitting at a table of Dom Perignon and Pink Elephant Vodka throughout the night, 'didn't come together, but left together'".

News
>
Celebrity Gossip
November 07, 2007 03:40:31 GMT

With Thanksgiving around the corner, people should have been in their best giving mood these days. And is no exception. While he's busy promoting his sophomore LP "," which about to hit the market by December 18th later this year, the rapper is taking time out to team up with NFL running back Frank Gore and 21st Century Hustle Magazine to launch a new franchise of restaurant, supposedly to be called "Grub Spot."

Hip Hop Grub Spot is said to be a Hip Hop themed, healthy fast-food global franchise which incorporates, student executive/entrepreneur training, in-store video gaming provided by Microsoft XBOX, with support by Hip Hop artists and professional athletes. It will also retail magazines, DVDs, mix-tapes, and apparel; while serving fast, fresh, healthy sandwiches, wraps, smoothies, and energy drinks created for the franchise by Florida A&M University students, faculty and alumni, Johnson and Wales University students, faculty and alumni, PepsiCo, and Sysco Foods.

News
>
Movie News
November 07, 2007 03:30:47 GMT
Well, this no doubt is such a rare chance that probably only happens few in a lifetime, especially for those of you aspiring actors. Producers of the highly-anticipated "" is going to hold an open casting call looking for extras to play Vulcans and cadets as well as those with 'unique facial features' in the project!

Announcement was posted on under the code name "Corporate Headquarters." Audition will take place at 3108 W. Magnolia Blvd., Burbank this Saturday, November 10, 2007 from 2:30-5:00 PM.

News
>
Music News
November 07, 2007 03:13:51 GMT

German sensation have begun the series of their American promotion. The English version of their popular hits 'Schrei' will finally be released nationwide in U.S. in a limited edition of two-song single titled 'Scream America!'

The set will contain not only 'Scream' but also the also English version of 'Ubers Ende der Welt' which is translated 'Ready, Set, Go!'. Both songs are remixed by Jade Puget from and Blaqk Audio.