News
>
TV News
November 12, 2008 06:48:16 GMT

In the new episode of "", Eli and Jordon have problems with regular clientele and keeping up with costs with their new firm. Eli convinces Jim Cooper, a billionaire philanthropist, to let them lead the charge to start a clinical trial testing the efficacy of medicinal marijuana as a cure for MS in children, namely Cooper's son.

However, Eli learns Cooper's son doesn't want to be a part of the trial, placing Eli in a moral dilemma. Meanwhile, Keith represents Patti's daughter after she's arrested for DUI, while Matt and Maggie work to find the traitor amongst the new firm who is helping Posner/Klein lure clients away.

News
>
Celebrity Gossip
November 12, 2008 06:47:05 GMT

New report has just surfaced by the hour that is romancing , who starred in the music video for ' hit song "Lovebug." He, according to People as being informed by a source, has begun seeing the 22-year-old actress quietly despite the fact that he has just ended his romance with then girlfriend, country music singer .

"They met on the set of his music video," the source is quoted as saying. "All the guys always had thought she was really pretty and that's why they asked her to be in it." Still according to the source, Joe and Camilla began dating "only after doing the video".

News
>
Music News
November 12, 2008 06:36:08 GMT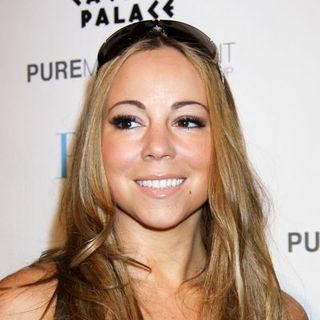 has been added as a musical guest at 2008 American Music Awards. She will join previously-revealed performers including , , , , , , and .

The star-studded show will be held at Los Angeles' NOKIA Theatre and will be broadcast live on ABC on November 23. Hosted by comedian , the ceremony will also have , , and as its presenters.

News
>
TV News
November 12, 2008 06:22:24 GMT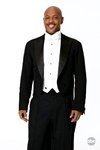 ABC's "" finally counts down to the big four. By Tuesday, November 11, night, Olympic gold medalist, Maurice Greene, has been eliminated from the popular dancing competition.

After Monday's performance on November 10, Greene's quickstep and paso doble routines have failed to impress the judges, receiving only a total score of 48 out of 60 from judges. The next day, it was unraveled that the former sprinter and his professional partner, Cheryl Burke, also did not succeed in achieving better score with the viewers, leaving them to be the latest dancing partner to be kicked out.

News
>
Celebrity Gossip
November 12, 2008 06:09:35 GMT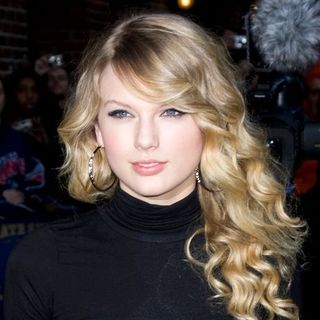 In an interview with MTV News, acts very public about her love life by stating that she no longer talks to her ex-boyfriend . "I don't talk to him," she admits, adding that she thanks fans, because of whom she could finally make her broken love relationship with the singer public. "With this situation, I feel like I owed it to my fans to be like, 'Look, it happened, you weren't crazy,' and address it," she tells MTV News.

Furthermore stating that she perceives her past relationship with Joe as "a chapter" in her life "that's closed now," Taylor says she doesn't know if he has listened to "Forever & Always," a song inspired by their broken love relationship which she wrote for her just released album "". Above all, she makes no secret that she likes "to write personal songs," explaining, "I like to write songs that are very obviously about people. It's kind of hard to change your stripes. I like to write songs about love, and I like to write songs about relationships, and I like to write songs about boys."

News
>
Music News
November 12, 2008 05:45:57 GMT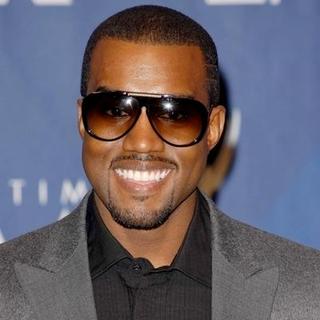 A brand new single titled "Amazing" coming off 's upcoming fourth major studio album "" has surfaced. The new track is produced by Kanye himself and features rapper .

Beside having Young as a musical guest, Kanye's soon-to-be released LP also lines up as his collaborator on new single "See You in My Nightmares". The effort was originally scheduled to be dropped in the U.S. on November 25 but was changed for early U.S. release on November 24, a day before the common release day of Tuesday.

News
>
TV News
November 12, 2008 04:48:50 GMT

A 16-year-old factory manager suddenly collapses after her lungs are filled with water in the new episode of "". She becomes delirious and the team of doctors finally finds out a shocking truth of what she's done.

The teenager informs House and team that she is an emancipated minor living on her own and supporting herself, and has ever since her parents passed away. The team begins treatment for suspected heart problems, but when Kutner chooses to sympathize with the patient rather than follow House's directions, he and the team find out the hard way that the girl may not be telling them the truth.

News
>
Movie News
November 12, 2008 04:47:31 GMT

Less than a month to its theatrical release, "" has got a couple of new pictures and one TV spot. The new photos are focused on 's villainous character, Billy Russoti a.k.a. Jigsaw. Outed by Superhero Times, the pair of images reveal the scarred and mutilated face of Punisher's foe.

Beside the pictures, a new TV spot has been put forward by Comic Book Movies. Half a minute long, the television promo wastes no time in exposing more and more never-before-seen footage from the Lionsgate Films movie. Providing fans with action sequences, it also gives out the enraged Jigsaw in action, aiming his gun to someone unseen in the scene.

News
>
TV News
November 12, 2008 04:44:12 GMT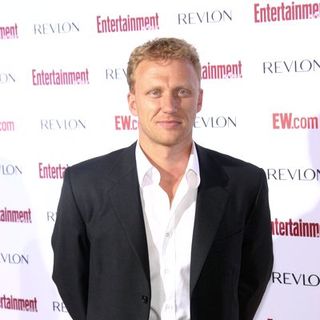 After the announcement of on "" series, ABC network has released a statement about a new permanent cast on the medical drama series. The network has reported to People Magazine that is going to be this additional cast member for the series' upcoming episodes.

McKidd, who has been featured as a guest star on season five for five episodes, will be seen appearing permanently on the series as a head of Trauma surgery, Dr. Owen Hunt. His character, Dr. Hunt, is a veteran from the war in Iraq and a love interest for Dr. Cristina Yang, played by .

News
>
Celebrity Gossip
November 12, 2008 04:36:51 GMT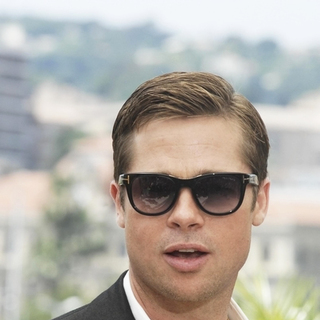 has shrugged himself off the minor scuffle involving him and a security guard Monday night, November 10 at a Los Angeles theater during the screening of his new movie "." In a comment he made to People, the actor said he's cool with incident and tends to consider it as something common.

Brad arrived half an hour early for the screening, held at the Bruin Theater in Westwood, only to find load of photographers were waiting for him outside the building, People reported. He, as claimed by one photographer who happened to be at the scene, "didn't seem to mind having his picture taken and he instead seemed excited for the preview and was smiling."

News
>
Movie News
November 12, 2008 04:01:54 GMT

The trailer for David Ondaatje's "" has arrived. Giving a sneak peek into the mystery thriller, the short video footage shares glimpses of the troubled detective played by in attempting to solve the serial killing case, and of a relationship between a landlady portrayed by and her lodger starred by .

A re-imagining of Alfred Hitchcock's 1927 film, "The Lodger: A Story of the London Fog", this new film is set in Los Angeles and is told in two converging plot lines. On one story, it follows a disturbing relationship between Ellen Bunting, an emotionally disturbed landlady, and Malcolm Slaight, a mysterious stranger who becomes her lodger. The other follows a grizzled detective trying to find a serial killer, whose method of killing is identical to Jack the Ripper's, before he slaughters more Sunset Strip's prostitutes.

News
>
Music News
November 12, 2008 04:00:11 GMT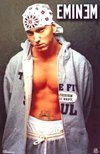 Despite previous hint claiming that 's eagerly-awaited album "" would hit the U.S. market before the end of 2008, the upcoming album has reportedly been held back for 2009 U.S. release. "There's a 50-50 chance it will be done by the end of this year - but most likely it'll be the first quarter of next year," a source told New York Post.

Speaking of the album's release delay, the source revealed that it was Eminem's perfectionism which makes his upcoming effort pushed back. "Eminem has been through a lot," the source stated. "He is being a perfectionist and is completely obsessive-compulsive about this album."

News
>
Celebrity Gossip
November 12, 2008 03:31:23 GMT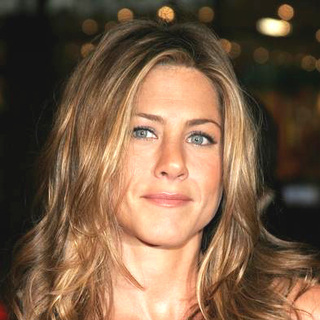 Speaking for the first time ever about the affair that had with her ex-husband while she and the actor were still together, tells Vogue she thinks Angie has acted "really uncool" when . Not without reason, but Jennifer says it was because "there was stuff printed there that was definitely from a time when I was unaware that it was happening."

Jennifer defends her opinion towards Angie, saying, "I felt those details were a little inappropriate to discuss. ... That stuff about how she couldn't wait to get to work every day? That was really uncool." Though so, the "Friends" star claims she and Brad still maintain good relationship and even exchange "very kind hellos and wishing you wells."

News
>
TV News
November 12, 2008 03:18:09 GMT
Model and television personality, , has been recently reported by to guest star in an upcoming episode of CBS's "". Kardashian will join "" couple, and , who previously has been confirmed to make a cameo appearance on the sitcom series.

Furthermore, CBS network has announced that Kardashian's debut on "How I Met Your Mother" will be on the same episode where Heidi and Spencer will be featured. Like them, Kardashian will also play magazine cover version in the episode which is tentatively entitled "Benefits".

News
>
Music News
November 12, 2008 03:12:13 GMT
More than 70 talented dancers gathered at Hollywood's International Dance Studio showing their best dance moves to . Joining her at the judge desk were manager Larry Rudolph and choreographer Andre Fuentes who both played important roles in picking up the winners from the audition.

Out of 70 contestants, Spears will only pick three new guys for her dance crew, according to a statement posted on her official website. It is also revealed that the newly-chosen dancers are going to support a promotional tour for her upcoming sixth major studio album "", which will be outed in the U.S. on December 2.