News
>
Celebrity Gossip
March 24, 2008 02:25:13 GMT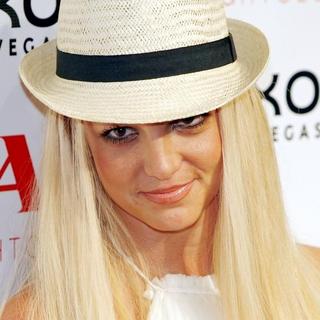 ' clothes are up for grabs. At least six items of clothing from the pop star's wardrobe on CBS' "How I Met Your Mother" will be auctioned off to benefit the environmental organization , according to the Associated Press.

The online auction is sponsored by CBS and 20th Century Fox Television, which produces the show. Among the items on sale are a navy print Juicy Couture dress, a yellow Nannette Lepore dress and a cream Nannette Lepore cardigan with blue flower details.

News
>
Celebrity Gossip
March 24, 2008 01:52:59 GMT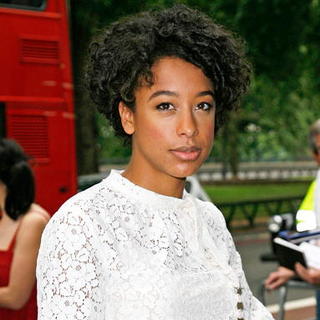 Jason Rae, the musician-husband of soul singer , was found dead Saturday, March 22 in a London flat of a suspected drugs overdose. He was 31.

The body of Jason Rae, according to West Yorkshire police, was discovered in an apartment in the Hyde Park area of Leeds in northern England. West Yorkshire Police said that a 32-year-old man had been arrested on suspicion of supplying controlled drugs. He was later released on bail pending further inquiries.

News
>
Celebrity Gossip
March 22, 2008 07:34:58 GMT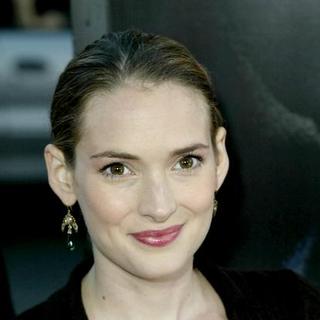 Old habits die hard for . It seems that the actress never learns her lessons, not yet maybe as she's been accused of shoplifting for the second time.

According to Internet reports, Winona was caught stealing makeup at a Hollywood CVS drug store. An employee at the store has confirmed the report.

News
>
Movie News
March 22, 2008 07:26:55 GMT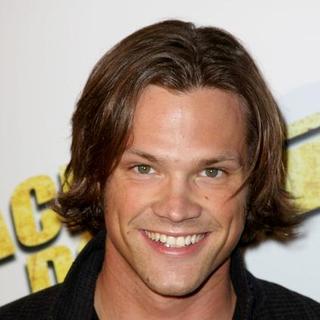 The television star of paranormal drama "Supernatural" is said to be heading to star in Platinum Dunes' remake horror film "". According to Hollywood Reporter, the 25-year-old actor has been in final talks to play in the Marcus Nispel-directed film.

The movie news site reported that the former co-star of in "Gilmore Girls" is going to play the lead character, a man who investigates the serial murder happened at Crystal Lake Camp. If indeed joining the cast, Padalecki will star alongside in the movie co-produced by filmmaker Michael Bay.

News
>
Music News
March 22, 2008 07:22:44 GMT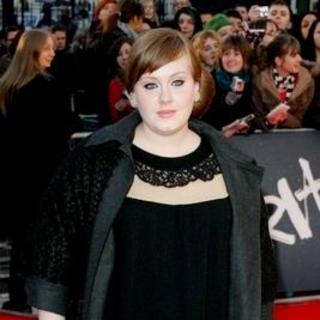 English soul singer has signed a major U.S. deal to release her debut album Stateside. The 19-year-old who was also naming the album "" in U.K. will service it to the U.S. this Summer under Columbia.

Her U.K. label XL Recordings arranged the deal and its rep Richard Russell commented, "She wants to work it properly, and put in time there. People are really excited about her over there." Adele, catapulted to success through her hit single "Chasing Pavements" that sent the album going straight to #1 in U.K. Albums chart earlier this year.

News
>
Celebrity Gossip
March 22, 2008 07:04:04 GMT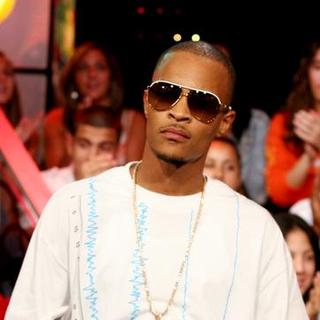 A federal magistrate judge ruled Thursday, March 20 that can attend Easter services. The rapper, who's been under house arrest while he awaits his trial on weapons charges, has been granted the permission to attend a service sponsored by the New Birth Missionary Baptist Church from 8:30 A.M. until 2 P.M. on Easter Sunday, March 23.

The rapper, indeed, must be accompanied by a court-approved monitor and one of his attorneys. The service, according to MTV, was originally planned to be held at the Georgia Dome in Atlanta, but due to tornado damage at the venue, it may be held at the church's location in Lithonia, Georgia.

News
>
Movie News
March 22, 2008 06:51:07 GMT

Though earlier reports speculated that a follow-up installment to the superhero flick sequel "" might be in the works, it was now claimed that 'Fantastic Four 3' may not be made anytime soon. According to MTV Movie Blog, the possibility of the making of the second sequel has been slammed by one of its actors .

To the movie network, the depicter of Johnny Storm who is also known as The Human Torch insisted that the third film installment for the 20th Century Fox's action film won't be pursued. "I'm pretty sure we won't do [another] one," said the 26-year-old actor. "I'm assuming that one is a closed book...It takes up a lot of time. It's a big commitment. I'm happy with walking away." He then gave his reasons stating that if there would be a third film, all of the actors involved would have known about it earlier.

News
>
Celebrity Gossip
March 22, 2008 06:31:39 GMT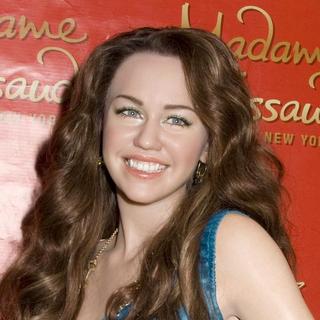 A wax figure of was unveiled Thursday, March 20 at Madame Tussauds in New York City. The actress-singer thus is the second youngest figure in the museum, after fellow celebuspawn Shiloh Jolie-Pitt.

Cyrus' wax figure is shown with long flowing hair, wearing black jeans, a blue and gold silk top, and opened-toed shoes. According to the museum's Website, "The figure is housed on the fifth floor in her very own colorful area ..... Miley's figure is sporting her trademark smile and long flowing locks."

News
>
Music News
March 22, 2008 06:27:12 GMT

will reach another milestone when they release a new album containing original materials for the first time without late vocalist Freddie Mercury this September. The surviving members of the legendary rock band, Brian May and Roger Taylor, will release "The Cosmos Rocks" which will be the first album without Mercury contributing since the 1995 "".

Former member John Deacon won't be featured in this project, instead Paul Rodgers is brought in. Rodgers has been serving vocalist duties since 1995 after Mercury's death and singing for the band under the moniker Queen + Paul Rodgers. A spokesperson of the band said that all three of them have begun recording the album in the studio.

News
>
Movie News
March 22, 2008 06:16:36 GMT

Following the release of "" teaser trailer in theaters which was attached to "", it is doomed that the bootleg version will hit the web before its official teaser trailer is being officially released. The illegal version of the film's sneak peek took less than two minutes to be previewed.

The teaser begins with the shot of a vast snow landscape. As the shot moves ahead, it eventually gets a close up shot of Scrat who is facing the snow storm to get an acorn that stuck deep in the snow. By the time, the Saber-toothed squirrel gets close to his beloved acorn, the snow storm ends but left him frozen. As determined as he is, frozen Scrat did whatever he could to get a grab on the acorn.

News
>
Celebrity Gossip
March 22, 2008 06:12:09 GMT
Is so heavy into issues about motherhood as of late, can now add jewelry designer into her ever growing career resume. The mother of one is planning to launch her own range of jewelery.

The celebrity socialite confirmed her foray into the business last week at the opening of boyfriend Joel Madden's DCMA clothes store in Los Angeles. "There are new beginnings all around," so she said.

News
>
Music News
March 22, 2008 05:15:39 GMT
's frontman Scott Weiland made a surprising announcement at their gig on Thursday, March 20 in Glasgow, Scotland, U.K. when he said that the current tour will be their last. The vocalist who is also fronting (STP) said to the audience as they closed the gig, "You're at something special really tonight...This is the last ever Velvet Revolver tour".

A couple of responses have been issued by the band following this. In a blog post by Matt Sorum, the drummer said, "So last night was interesting. Had a little band turmoil on stage, as you probably all could tell. Being in a band is a lot like being in a relationship. Sometimes you just don't get along. I guess there has been more turmoil lately, I guess, with the cancellations and all. It has been frustrating, I am not going to lie." Sorum further said that he loves touring but it can be "draining".

News
>
Celebrity Gossip
March 22, 2008 05:07:29 GMT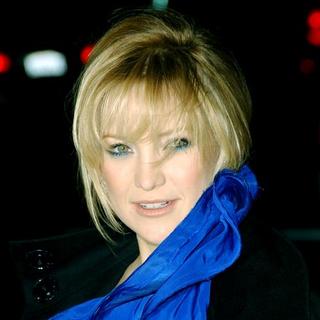 It appears that is attempting another career reinvention besides acting. The movie beauty is teaming up with L.A. celeb hairstylist David Babaii to create "David Babaii for WildAid," a hair-care line that donates 10 percent of proceeds to the animal-protection organization.

Becoming the product's first celebrity endorser, Hudson shot the ads for it in South Africa last year with Peter Lindbergh and real animals. Ten percent of the line's proceeds, according to WWD, will be donated to WildAid, the animal protection organization, which shares ownership of the brand with Babaii, Hudson, advertising executive Eric Steinhauser and FHI Heat investor Eco Beauty Ventures.

News
>
Movie News
March 22, 2008 04:53:44 GMT

The star of "" is said to be once again working together with acclaimed filmmaker Ridley Scott for a new dark thriller feature film "The Low Dweller". According to Hollywood Reporter, the 33-year-old actor will be joining Scott in the producers' seat for the first time scribbler Brad Ingelsby's film.

Aside from acting as the film's producer, the co-star of in "" is said to also be attached to the film project, while Scott reportedly has laid his eyes on the chance to direct the movie. Prior to this project, DiCaprio has teamed up with the 70-year-old director in drama thriller "", in which he played the leading character alongside under the direction of Scott.

News
>
Celebrity Gossip
March 22, 2008 04:40:49 GMT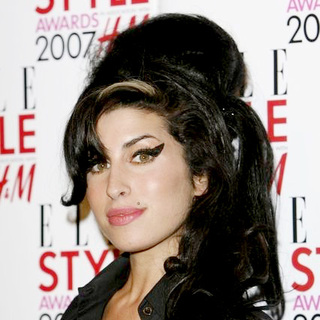 takes her clothes off in a magazine shoot. The troubled singer poses naked for the April 2008 issue of British magazine, "Easy Living," in a bid to raise awareness about breast cancer among young women.

In the black and white shot, taken by photographer Carolyn Djangoly, Amy is pictured with just a guitar which is strategically used to cover her genital and two pieces of duct tape to cover her nipples. Amy decided to bare all in aid of the Lavender Trust at Breast Cancer Care which helps more than 8000 women under 50 diagnosed with breast cancer every year.