News
>
Celebrity Gossip
December 23, 2008 03:13:38 GMT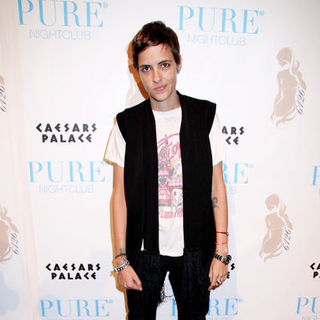 Celebrity DJ took to her blog Monday, December 22 to thank fans for their support following her hospitalization on Sunday, December 21. In her post, she also gave up-date on her latest condition while she is recovering from an undisclosed illness.

"Thanks for all your messages," Samantha wrote in her post. "I'm home and all good. Was just pretty exhausted from traveling and working too much to buy Chanukah gifts and my Jewish mother was worried about me," so she explained about her trip to L.A.'s Cedars-Sinai Medical Center on Sunday with the companion of girlfriend .

News
>
TV News
December 23, 2008 03:07:31 GMT

Expected to make a guest appearance in "", will finally come on board the S.S. Tipton in the new year. The latest news coming from the sitcom series reveals that the actress who plays Maddie Fitzpatrick in Disney's "The Suite Life of Zack & Cody" will reprise her role as London's BFF in the spin-off's January 16, 2009 episode.

In the episode entitled "Maddie on Deck" to be aired at 8/7c on Disney Channel, Tisdale's Maddie will be seen visiting Zack, Cody and London in Europe and capturing the heart of 8-years-old prince Jeffy of Lichtenstamp who wants her hand in marriage. The story goes on with a catch that if Maddie refuses the prince's request, she will be imprisoned and S.S. Tipton will not be permitted to leave Lichtenstamp.

News
>
Celebrity Gossip
December 23, 2008 02:44:59 GMT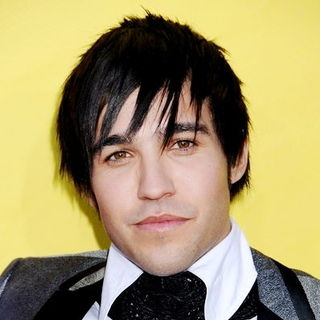 Appearing on SIRIUS' The Morning Mash Up! on Monday, December 22 to talk about several issues, like fatherhood, baby fat, and breast milk, claimed he has tasted his wife 's breast milk and "it tasted like - it's kind of soury weird milk." Though so, "The baby loves it, it's the only thing he's had a chance to have," he added when referring to his baby boy, Bronx Mowgli Wentz.

Pete next talked about working off his baby fat. "I gained 10 pounds at least. I usually hang out around 135, 134, I go up to about 140, and when I hit 148, I get fat face," he revealed. "For the most part, we're going on walks - that kind of stuff. I think it comes off easier for her because she gets to breast feed and I don't have the luxury of doing that," he stated comparing his weight gain to Ashlee's.

News
>
Celebrity Gossip
December 23, 2008 02:08:48 GMT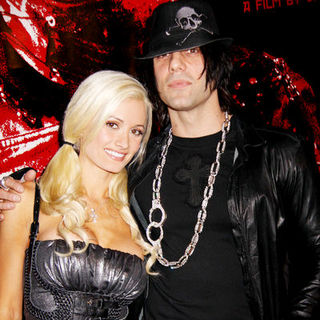 Model and TV personality is taking her love relationship with illusionist to the next level, showing her love for him by making him "a paper ring." He wouldn't wear it though, forcing Holly to make a promise that "when he starts wearing his paper ring," she "will be the one to propose."

Having quite a different perception of their romance, Criss explained, "You know, what Holly and I have is really something that money can't buy. She is enough for me." Showing their support for each other, Holly and Cris had joint birthday at LAX on Friday, December 19 to celebrate her 29th birthday and his 41st birthday.

News
>
Movie News
December 23, 2008 02:07:25 GMT

"" has just got an extended version of its first trailer. Timed at 3:06, the brand new promotional video brings forth a series of never-before-seen footage from the Touchstone Pictures romantic comedy, including the scene when 's up-tight character, Margaret Tate, gets a lap dance from a male stripper.

When Margaret, a high-powered book editor faces deportation to her native Canada, she comes quick with a solution, declaring that she's actually engaged to her unsuspecting assistant, Andrew. Having been tormented by Margaret for the years he's been working with her, he agrees to participate in the scheme, but with a few conditions of his own. With an immigration official on their tails, the unlikely couple heads to Alaska to meet his family and faces another problem as his family plans an impromptu wedding.

News
>
Music News
December 23, 2008 02:05:57 GMT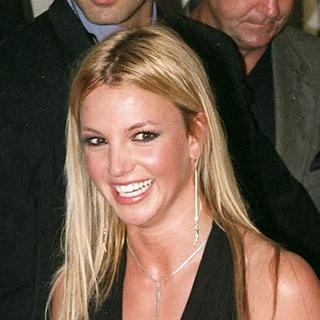 Rumor has it, after attending a dancer audition taking place at Los Angeles dance studio on Sunday, December 21, has flown to India for a "dance of love" rehearsal. During her brief visit in the country, she is rumored to have a two-day practice session with Sandip Soparrkar.

"I'll be meeting her for work only, when she visits Jodhpur," Sandip told local media in regard of the rumor. "We'll just be doing a bit of rehearsals, since I am planning to do the rumba, which is the dance of love. Britney is really looking forward to coming to India. She's heard a lot about it and what tops her list here is trying out the spicy Indian curry."

News
>
Celebrity Gossip
December 22, 2008 09:57:41 GMT

Hollywood celebrities are hardly separated from spotlight, love, money, sex, and scandal. Just like adding ingredients and spices to cook the perfect dish, blending those components into dough will create interesting and sold out headlines, which many times people find shocking yet entertaining to read and follow. Looking back to the year 2008, AceShowbiz presents its readers the Top 10 Most Shocking Celebrity Stories that have happened throughout the past 12 months.
#10 Ellen DeGeneres and Portia de Rossi's Lesbian Wedding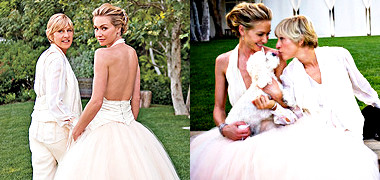 News
>
Movie News
December 22, 2008 09:51:26 GMT

A full-length trailer of "" has made its way out courtesy of Deon Taylor Enterprises. Opened with a scene when a man receives and deletes a junk mail, the video footage continues on to show that the mail the man received is a chain mail others are getting their hands on.

But, when they break the chain by choosing to ignore it, they find out that their lives are at stakes. Now, racing against time, they have to figure out who is behind the chain letters before they all end up six-feet under.

News
>
Music News
December 22, 2008 09:37:58 GMT

's wish to have a Christmas No. 1 has just come true. The newly-crowned "X-Factor" winner has her cover for 's "Hallelujah" topping the Christmas singles chart above Jeff Buckley's rendition of the same song. The single that was released last week, sold 576,000 copies, a number that is bigger that all the top 20 combined.

Not only does the single earn the title as the fastest-selling single by a female artist in U.K. chart history, Burke's "Hallelujah" also beat the record by previous "X-Factor" winner ' "A Moment Like This". Upon knowing her single being Christmas No. 1 Burke said, "This is absolutely crazy, I can't believe it. It's been the best week of my life. Thank you so much to everyone that has supported me and bought the single. I'm bursting with excitement right now, it's incredible!"

News
>
Movie News
December 22, 2008 09:21:43 GMT

During the press day for David Goyer's upcoming thriller "", producers Brad Fuller and Andrew Form take time to talk about "" remake project. Confirming the project to , they reveal that the movie is in its beginning stages and that bringing back Freddy Krueger to the big screen needs a serious planning since Krueger is a challenging character.

Acknowledging that Krueger is a silent killer as suggested by Form, Fuller shared, "So Freddy Krueger is a much more challenging character and that is not something that we just kind of stumble into and say 'Hey, let's just make him!' and go do it." He further explained, "It's something that we are treading very lightly on and I can tell you for sure that we don't have the answer yet."

News
>
TV News
December 22, 2008 09:01:28 GMT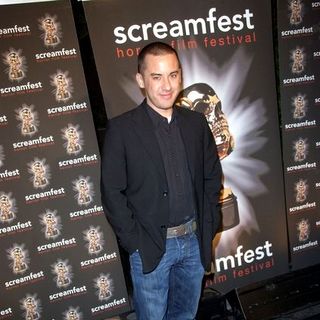 Next year will officially be the year of werewolves for FOX have decided to go on with a new dramedy called "Bitches". Apart from "" that will come out November 6 and "New Moon" on November 20, a TV series that chronicles the story of four female werewolves is en route.

Reports of such project being developed by Michael Dougherty had surfaced a couple of months ago, and The Hollywood Reporter confirmed that the network are taking green light steps towards the show.

News
>
Celebrity Gossip
December 22, 2008 08:50:13 GMT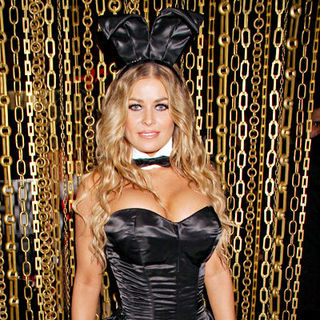 Glamour model and sex symbol has been confirmed to serve as host at New Year's Eve party to be held at TAO nightclub in Las Vegas. She, as reported by Hollyscoop, will throw a huge party for her friends and fans, and have world-renowned DJ Vice on hand to serve behind the turntable.

Tickets to the festivity are already on sale at TAO Asian Bistro and Nightclub. The venue will be opened at 9 P.M. on Wednesday, December 31, Hollyscoop reports. Entry will include complimentary hors d'oeuvres and open bar from 9 P.M. to 11 P.M.

News
>
TV News
December 22, 2008 08:16:19 GMT

FOX are gearing up to welcome their new TV series, "", by releasing a clip from the sci-fi show. Focusing on the character Echo, which is played by , the footage reveals on how a Doll or Active is getting his or her memory erased by the The Dollhouse on a special chair.

Topher is a lab tech working for the facility who is responsible to perform the duty of erasing the memory and terminating the tape. He is seen in discussion with Echo's guard, Boyd, on how the memory-erasing practice has its effect on Echo who found the man of her dream just before she went through the process. While Boyd is worried on the personal life of Echo, Topher says that she is actually "living the dream" by not having a care of the world.

News
>
Movie News
December 22, 2008 07:16:17 GMT

In anticipation of "", has shared glimpses of the big screen adaptation of her popular TV series, "". Through a sneak peek video, the 16-year-old gives out which big names are appearing in her movie, such as and , as well as Miley's new love interest.

Apart from displaying the real footage from the movie, the video also presents some of the behind-the-scene footage in which Miley is shooting several scenes, like the scene where Hannah Montana is performing on a stage. Of the plot, Miley hints, "In Hannah Montana: The Movie, basically my character always had the best of both worlds but she'll have to choose just one."

News
>
Celebrity Gossip
December 22, 2008 06:58:01 GMT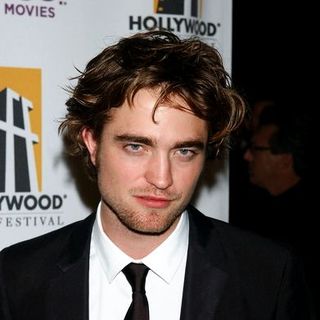 Having his hair as one of the topics that are most talked by people, had it cut. The "" leading star has been spotted tossing his tousled, unkempt hairstyle in favor of while he was in a post office with co-star on Saturday, December 20.

During the outing, Robert wore flannel shirt, jeans, and a pair of matching boots. He was photographed stuffing his small convertible Audi with large packing boxes. As for Nikki, she was seen wearing a white top under her black jacket. She beautified her look with a black jeans, a pair of matching shoes, and a brown big bag.