News
>
Celebrity Gossip
October 16, 2008 03:57:05 GMT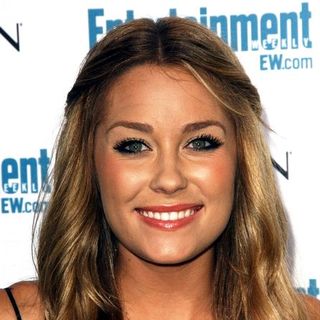 is the cover girl of Cosmopolitan magazine for its November 2008 issue, in which she reveals about some issues, like her dream profession when she was a little girl and her nick name LC just to name a few. She, moreover, also dishes on how she deals with the fact that she's been put under media microscope due to her celebrity status.

"I feel like I'm a pretty normal 22-year-old," she honestly admits on how she responds to the limelight. "An actor friend told me the best way to deal with attention is to exist in the 3 feet around you when you're out with friends-you can't be worried about people watching you."

News
>
TV News
October 16, 2008 03:52:59 GMT

Two official clips from "The Price", episode 4.08 of "", have been released by FOX. The episode where Lincoln and Sucre target Pad Man to obtain the sixth and final card key will be broadcast on Monday, October 20 after a week of delay to give room for the presidential debate.

The first clip shows Michael making a pact with Gretchen while the second touches a bit of Michael's health condition where in the beginning of the season he was seen nose bleeding. While talking about it and its possible relation to his mother's death, Michael reveals to Sarah that Gretchen is pretty much alive.

News
>
Music News
October 16, 2008 03:50:23 GMT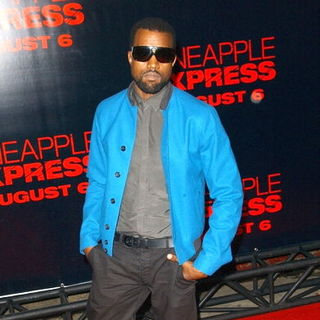 On Tuesday night, October 14, held a listening party, where nude women stood and posed in silhouette, for his upcoming fourth major studio album "", which will come out on November 25. Inviting more that 700 selected guests, West signed Italian artist Vanessa Beecroft to create the live art show for the at-least-40 naked models.

While Beecroft's models slowly changed their positions against a wall of bright colored light on each song, West performed with electro "auto-tune" effect for his new songs, including "Love Lockdown" and "Heartless". One of the performed songs called "Coldest Winter" was revealed to be written in honor for his mother, Donda West, who died at age 58 last year following complications from cosmetic surgery.

News
>
Movie News
October 16, 2008 03:26:33 GMT

"" has got its first two clips outed for fans' enjoyment. Though giving out two different scenes, both snippets underline mostly on James Bond's broken heart following Vesper Lynd's betrayal. While one of them reveals the completely never before seen footage from the action flick, the other one is an elaboration of the footage seen in .

The first clip entitled "I Need a Passport" displays Bond having a heart-to-heart conversation with French double agent Rene Mathis. In it, it can be seen that the 007 agent is asking Mathis to get him a passport and matching credit card, reasoning that he is the only man he can trust right now. Soon enough, the conversation turns to the death of Lynd where Bond rejects Mathis' remark that Lynd loves him, stressing that she betrayed him before she died.

News
>
TV News
October 16, 2008 03:16:26 GMT

The third and final presidential debate has just been wrapped up with Barack Obama ending his part with a promise to work very hard every single day for the people of America if he were to be voted. Earlier in the debate, the Democrat candidate had to face some tough questions proposed by his opposition, John McCain.

At one point, McCain brought up Obama's link to the controversial William Ayers, a Chicago professor and Vietnam-era domestic terrorist. Obama defended himself, saying that he was a child when Ayers made his moves and that he has denounced some of Ayers' views. Obama made it clear that he and Ayers only worked at the same charity foundations in Chicago but he is not a supporter of Ayers.

News
>
Music News
October 16, 2008 02:57:58 GMT
Despite her recent cancellation of October-13 scheduled show at Syracuse's Turning Stone Resort in New York, denies another tour cancellation. "I know you guys have been hearing a lotta, lotta rumors [that] the tour's been canceled. None of that's true," the singer says.

Confirming to resume her "Rock Witchu" tour on October 15 in Washington D.C., Jackson states, "I'm actually rolling into D.C. right now to do my first show coming back. I feel a lot better and I want to thank all of you." In a further statement, the 42-year-old musician reveals her gratitude for her fans' support saying, "I really do appreciate the love and the support. And once again, don't believe anything that you hear and you read. The tour is still on."

News
>
Celebrity Gossip
October 16, 2008 02:39:11 GMT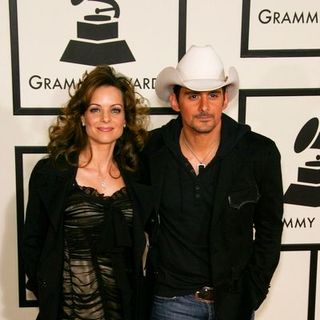 Another child is on the way for celebrity couple and as they have exclusively confirmed to People that they are expecting their second child. "We're having so much fun with our little boy Huck, and we are thrilled that he will have a sibling," the expectant actress told the weekly magazine, adding "He's going to be a great brother."

Brad and Kimberly have been married since March 2003. Their son, William Huckleberry Paisley, was born on February 22, 2007. The boy was named after the Mark Twain's character.

News
>
Celebrity Gossip
October 16, 2008 02:34:39 GMT

Young, famous and healthy, has been chosen as the new celebrity ambassador for "Got Milk?" campaign. She dons the so-called milk mustache in an ad that features her sitting on a chair and holding a guitar.

"In this business, you've got to be decisive," the copy of her "Got Milk?" ad read. "So I choose milk. Some studies suggest that teens who choose milk instead of sugary drinks tend to be leaner and the protein helps build muscle. So eat right, exercise and drink 3 glasses of lowfat or fat free milk a day. Music to my ears."

News
>
Movie News
October 16, 2008 02:29:36 GMT

A bunch of pictures from the much awaited "" has been unraveled. Found in six different sites, AICN, MTV, UGO, IGN, Joblo and TrekMovie, the newly-found images bring fans closer to the characters, action and adventure of the eleventh feature film of the famed sci-fi movie.

Most of the photos focus on exposing Captain Kirk and his U.S.S. Enterprise's crew, while the rest display Nero in his ship and the U.S.S. Kelvin under siege. Uncovering the film's still where Spock portrayed by tightly grips a man's neck, the picture from is posted on the news photo. For the rest, they can be seen after the jump.

News
>
TV News
October 16, 2008 02:19:18 GMT

The next episode of CBS police drama TV series, "", which was previously scheduled for an earlier date, will be aired on Tuesday, October 28 at 9/8c. The episode entitled "Ladies in Red" is written by Gary Glasberg and directed by Chris Long.

The episode will show how Patrick Jane uses his mental intelligence to work on the murder case of a wealthy banker. Jane will play his mind games in order to find the true suspect. The episode focuses on the death of the wealthy investment banker who was found murdered inside his locked safe room. The murder incident will also reveal the true facts about the victim who was living a dual life and skimming millions from clients.

News
>
Music News
October 16, 2008 02:02:18 GMT

has premiered a music video to promote his -featuring song "Superhuman". Directed by Erick White, the video starts rolling on with a scene where Brown and Hilson performing the single while walking on the sidewalk of a town. When crossing the road, Hilson is almost killed on a car crash but Brown saves her on the last minute.

"Superhuman" is an Oak-produced single from Brown's album "", which has been dropped since June. The W. Felder and J. Faunteroy II-written song peaked at number 15 on New Zealand RIANZ (Recording Industry Association of New Zealand) Singles chart since it's released in late September.

News
>
Celebrity Gossip
October 16, 2008 01:57:07 GMT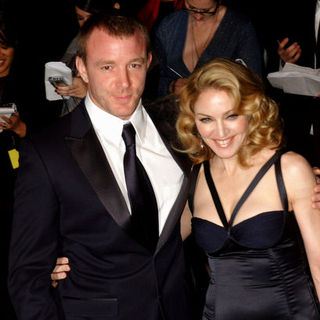 It's official, and Guy Ritchie are divorcing, her longtime publicist, Liz Rosenberg confirmed to the Associated Press Wednesday morning, October 15. Agreeing to end their nearly-eight-year marriage, the husband-and-wife have not yet agreed to a settlement.

"Madonna and Guy Ritchie have agreed to divorce after seven-and-a-half years of marriage. They have both requested that the media maintain respect for their family at this difficult time," so read the statement that was issued by Liz. The statement reportedly was co-signed by Guy's representative.

News
>
TV News
October 15, 2008 10:01:04 GMT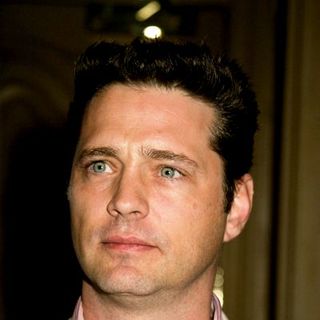 who was widely known as Brandon from his old zip code "Beverly Hills, 90210", will bring his 'famous name' back to the television. Priestley will play again as Brandon on a TV series, not in "", in fact, the 'Brandon' will appear on the American sitcom, "".

It has reported that Priestley will be a guest star on one of the episodes of "Earl". Brandon in the series is a cousin of Earl and an ex-lover of Joy (Earl's ex-wife). He appears in a flashback scene of Earl and Joy's first anniversary.

News
>
Movie News
October 15, 2008 09:34:36 GMT

The recently surfacing rumors around "Pirates of the Caribbean 4" apparently hold no truth in them. Slamming down many of the speculations, Terry Rossio, the co-writer of "Pirates of the Caribbean" trilogy, posted a debunking message, , "For the record, none of the recent Pirates 4 rumors have any truth, including the ."

He then went on to crush other speculations, namely either or co-starring as Jack Sparrow's brother, and of Tim Burton getting the director part. "Some pretty funny stuff, though. Sacha Cohen? Tim Burton? Studios are way too protective of their franchises for that sort of thing," the "Shrek" co-scribbler claimed.

News
>
Music News
October 15, 2008 09:34:03 GMT

In a recent statement, country musician revealed that he had no involvement on the release of his "". He said, "I'm saddened and disappointed that my label chose to put out another hits album instead of new music. I've only had one studio album since my last hits package. It has to be just as confusing to the fans as it is to me."

Claiming that "the whole concept is an embarrassment", the singer stated, "Sure I love the songs and I don't want to take anything away from all the creative people who were part of making those records. In the spirit of the election year, I would simply say to my fans 'I'm Tim McGraw and I don't approve their message.'"