News
>
Celebrity Gossip
February 24, 2009 06:46:44 GMT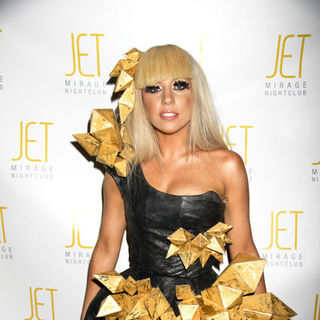 Nowadays music star claims she and aren't far different as they have lots of things in common. Comparing herself to the pop diva, GaGa tells The Times that she and Madonna share an "artistic intuition" which allows them to predict what is coming next.

"I think what Madonna and I share is that we are both fearless. We both have a lot of nerve," so GaGa boasts. "We're both Italian-American women, we both started out in the New York underground scene - and we both became famous when we dyed our hair blonde," GaGa goes on gushing.

News
>
TV News
February 24, 2009 06:44:16 GMT

After a big break, "" will return on March 16 with the episode called "The Age of Dissonance" and to fill in the gap, The CW have released three short promos. One is on Blair-Chuck chemistry, another one is Blair taking without paying and the last one is Serena slapping Dan to invigorate herself.

In the episode, Chuck is having trouble dealing with the mystery that was his father and the way in which his spare time was managed. Meanwhile, Nate catches Vanessa flirting with another guy, and at a moment of desperation, reluctantly turns to Blair for help.

News
>
Music News
February 24, 2009 06:26:41 GMT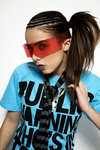 A music video to promote 's new track entitled "So Human" has been outed. Spoofing celebrity's appearance on the red carpet, it features the time she attends a red-carpet event in a casual outfit. While she is enjoying a conversation with a reporter, a supposed-to-be celebrity walks in but accidentally slips and falls to the floor just right in front of her.

"So Human" is a song sampling 's 1985 single "Close to Me". Released in U.S. on February 3, the track will be included in Lady Sovereign's sophomore studio album "", which marks her first experiment with Auto-Tune.

News
>
TV News
February 24, 2009 06:07:31 GMT

In the next "", the White House is trespassed by the terrorists and FOX will have it running for a two straight hours. Jack Bauer remains resolute to secure the nation as the international crisis hits home for the President and the mission of mastermind Jonas Hodges emerges. Occurring between "6:00 P.M. - 8:00 P.M.", the episode airs on March 2 starting at 8/7c.

Not even at the halfway point of this hellacious day, two planes have collided outside of D.C., there has been an attempt on a chemical plant in Ohio, the President's husband's life has been threatened and the nation remains at risk. When Dubaku's evil plan escalates to his boss, General Juma (guest star Tony Todd), the stakes are raised and steadfast President Taylor faces a deepening foreign policy dilemma.

News
>
Movie News
February 24, 2009 06:00:39 GMT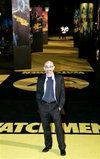 London has become the city where "" held its world premiere on Monday night, February 23. Attracting a huge crowd at the Odeon West End at Leicester Square, the special screening event was marked with the rolling out of one specially-designed carpet, which in contrast to the usual red, takes the black-and yellow color with "Watchmen" lettering and the signature yellow smiley face.

The whole cast ensemble that include , , , , , and , were present on the occasion. Dressed to impress, three of the actors, Wilson, Crudup, and Morgan, were seen wearing suits by designer Calvin Klein.

News
>
Celebrity Gossip
February 24, 2009 06:00:39 GMT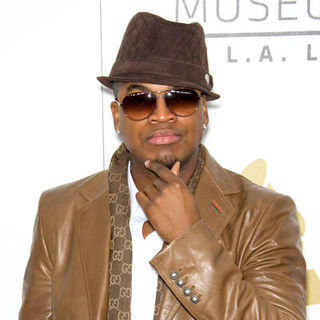 R 'n' B singer claimed he has spoken to following her much reported alleged altercation with and said the songstress is okay. "I spoke to Rihanna. She says she's fine. She didn't go into detail about what happened. I understand it's a painful situation; I didn't push," so he told MTV News on Monday afternoon, February 23.

Furthermore admitting that he has seen the picture of Rihanna's bruised face post Chris' attack, which was made public by TMZ last week, Ne-Yo commented, "That just really - that hurt me to my heart, man." Though so, Ne-Yo insisted he wanted to talk to both Rihanna and Chris first before offering further comment on the issue.

News
>
Music News
February 24, 2009 04:49:32 GMT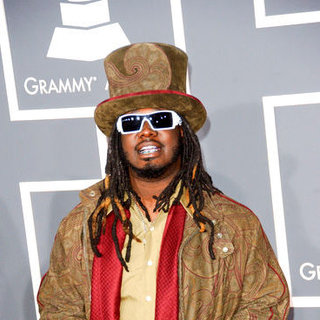 R&B singer/rapper was forced to drop his scheduled performance in Guyana after receiving "credible death and kidnapping threats." He was said to receive the threat from an unidentified source via e-mail messages and telephone calls, promoter for the concert said.

Local police has been called to investigate the threat. At time of writing, there has been no further information regarding the case as investigation is reportedly still underway.

News
>
TV News
February 24, 2009 04:30:05 GMT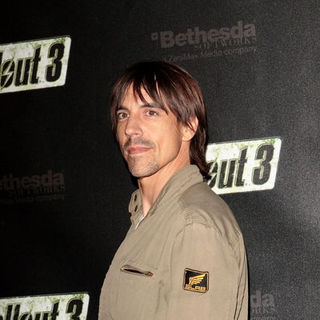 HBO is picking up a new series based on the life of Anthony Kiedis and has hired "" writer John Sayles to handle the project. Set as a drama, it will be centered on the early life of the frontman in 1970s West Hollywood and Los Angeles.

Having "Scar Tissue" as its working title, the series chronicles the childhood of Kiedis who lived with his mother in Grand Rapids, Michigan before moving to L.A. to live with his father when he was eight. Kiedis' father, known as Spider, was dealing drugs for living in Sunset Strips and allegedly was supplying rock stars such as and . All the while, hoping to get into the show business.

News
>
Celebrity Gossip
February 24, 2009 04:28:58 GMT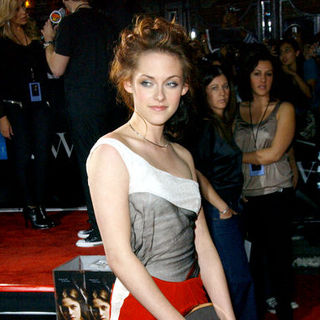 Featured as the cover girl of Nylon Magazine's March issue, opens up in an interview with the publication about her relationship with rumored boyfriend . "It's just totally false...Rob and I are good friends," so says the "" leading actress concerning the mounting and persistent rumors of her dating the British actor.

"Rob and I are good friends," Kristen insists, adding that "We went through a lot together, so we feel very close. But if we go out in public, every little detail is scrutinized, like the way I stand next to him." She goes on to dish, "and it's like, I know the guy really f***ing well. It's only natural that we sort of lean on each other, because we're put in the most f***ing psychotic situations."

News
>
Movie News
February 24, 2009 04:17:25 GMT

While director Michael Bay insisted that Megatron, the killed Decepticon leader in "", won't be featured in the sequel, "" screenwriter Roberto Orci claimed the opposite. Breaking his silence over the speculation of Megatron's return, he gave out confirmation that the evil transforming robot will indeed return in the sequel.

"Megatron returns!", so Orci wrote in a posting at TFW 2005 when responding to a fan's request for some kind of info over the sequel. He then added further that fans should "Keep it quiet!" of the spoiler. While revealing that the robot voiced by in the first film will be seen in the sequel, the man behind widely anticipated "" didn't share whether other rumors concerning Megatron, including the one that said Megatron will be brought back by the Autobots, are true or not.

News
>
Music News
February 24, 2009 03:58:55 GMT

A music video supporting 's single "2 in the Morning" has been released. It shows a man walking into his house and finding his girlfriend in a heated conversation with someone on the phone.

Following the feuding couple, the video is shot in a "pretty creepy old house" in Pacific Palisades. "We hired big-time actors to do that for us," the band's member Joey McIntyre says concerning the fact that none of the band's members is involved in the acting scenes.

News
>
Celebrity Gossip
February 24, 2009 03:45:32 GMT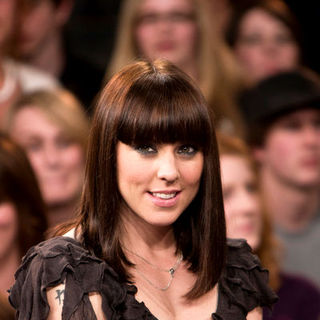 English singer-songwriter and TV personality has given birth to a baby girl on Sunday, February 22 in London. In a brief message on her official site, it is confirmed that the so-called Sporty Spice and her newborn daughter, named Scarlet Starr, "are doing fine."

Scarlet, as written in the message, weighed 8 lb 3 oz at time of birth, at 4.10 P.M. The baby girl is Melanie's first child with her boyfriend of more than six years, Thomas Starr.

News
>
TV News
February 24, 2009 03:39:51 GMT

Entering its 13th cycle, "" is continuously seeking a major change. The reality show aired on The CW is casting women under 5 feet 7 inches to join the competition in the next season, opening wider chances for those without the standard height of models.

In for the Fall 2009 season, which can be found on the official site of The CW, it is emphasized that entrants "must be AT OR UNDER five feet and seven inches (5'7") in height." However, it also puts on highlight that "producers reserve the right to make case-by-case exceptions. Please note the change in this requirement from past cycles of the Series."

News
>
Movie News
February 24, 2009 03:35:50 GMT

A series of new clips from "" has been screened on a Korean TV. Compiled into one player, the clips give out an extended scene where Goku trains with Grandpa Gohan, a shot of Bulma aiming her gun at Goku's face and a glimpse of Master Roshi warding off Goku's fast coming blows.

Other new footage seen in the clips exposed Bulma and Master Roshi looking at something above them, and Yamcha holding a flashlight to see into what seems to be an underground cave. In addition to this Korean TV clips, a bunch of stills from this action adventure film has been uncovered. The photos take a closer shot at Grandpa Gohan, Goku, Chi Chi, Mai, Master Roshi, Lord Piccolo and Yamcha.

News
>
Celebrity Gossip
February 24, 2009 03:10:05 GMT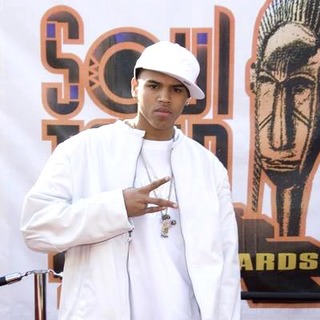 The New York Post's Daily News gossip section reported that has sent , who turned 21 years old on Friday, February 20, pricey birthday presents. Among the items he gave her were a diamond bracelet, necklace and iPod Touch. Greater than that, Chris' mother has been said to also give Rihanna a lavish bouquet of flowers.

"Chris called Rihanna to wish her a happy birthday," an insider informed the gossip section. "He's absolutely trying to get back into her good graces. He knows he's very much in the doghouse right now, and is doing everything he can to show her how sorry he is."