News
>
Music News
January 19, 2009 09:17:21 GMT

Hip-Hop act , comprising of rappers , Chad Hugo and Shay Haley, will not head up to Auckland for a live concert because they have canceled the planned show. The group were supposed to perform at Auckland's Vector Arena on February 26 as part of an Australian tour.

Without further explanation, promoters Future Entertainment claim the cancellation happens "due to recording commitments." There hasn't been any statement from N.E.R.D's management team regarding the pulling-off though. Full ticket refunds for the New Zealand show are available at the point of purchase.

News
>
Movie News
January 19, 2009 08:56:13 GMT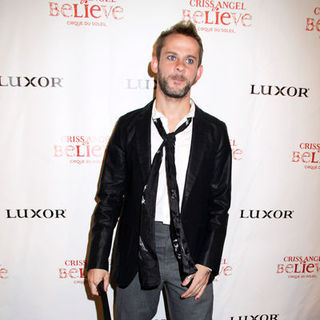 could be seen once again as the intelligent yet innocent and well-meaning Meriadoc "Merry" Brandybuck. To MTV News at the 2009 Sundance Film Festival, the 32-year-old actor reveals that "The Hobbit" producers want to bring "Lord of the Rings" hobbits back, saying "They really want us to come back, and I think there's a really strong chance that we might be back."

On the chance, Monaghan who will next be seen starring as Barnell Bohusk in "" gushes that he has met the writers, Peter Jackson, Fran Walsh and Philippa Boyens. "I've been chatting with Pete and [writers] Fran [Walsh] and Philippa [Boyens] about the chance of us coming back," he recalls. "I think the fans of the first three 'Lord of the Rings' films will be charmed by going back into the world."

News
>
Music News
January 19, 2009 08:47:47 GMT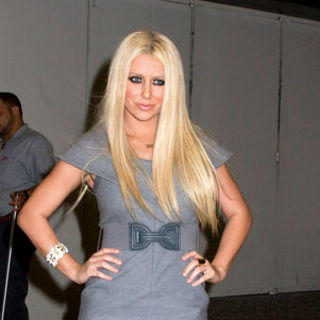 , the former member of , has opened up about what she has for her forthcoming solo studio effort, saying that she will stay true to the group roots. "With my solo album, I'm keeping true to the Danity Kane roots, with the R&B/pop roots," she tells MTV.

"I'm taking more of a rock-electronic edge to it, and I'm a little rocker in my heart," Aubrey explains more. "I think it's going to be fun, danceable music that is outside of the box and allows you to express yourself in any way possible, which is exactly who I am as a person."

News
>
TV News
January 19, 2009 08:47:35 GMT

One more promo has been released for the arrival of "", a crime drama slash comedy series which is lined-up by ABC for the midseason. The new program starring and will premiere on Monday, March 9 at 10/9c.

Fillion plays Richard Castle, a wildly famous mystery novelist who is bored with his own success, but learns that a real-world copycat killer has started staging murder scenes depicted in his novels. Rick is soon questioned by NYPD Detective Kate Beckett, a very bright, aggressive detective who keeps her investigations under tight rein. Rick and Kate's styles instantly clash, yet sparks begin to fly, leading both to danger and a hint of romance as Castle steps in to help find the killer.

News
>
Celebrity Gossip
January 19, 2009 08:21:01 GMT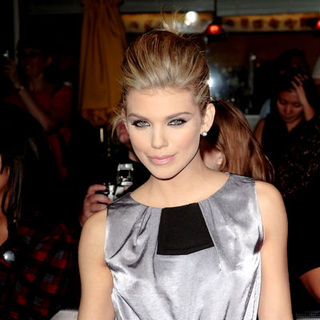 TV beauty has sparked rumors of her dating "" actor , yet again, after they were seen having a romantic dinner at Arnie Morton's Steakhouse in Burbank, California on Friday, January 16. The pair was making their way out of the eatery when a photographer noticed them, after which they quickly split apart.

McCord ignited rumors of her dating Lutz back in October last year as she struck a close and tight pose with the actor at Planet Funk's Fashion Week Kick-off Party at Kress Supper Club. They, moreover, were also seen together in Miami over New Year.

News
>
TV News
January 19, 2009 08:18:07 GMT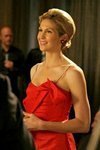 More are peeled on the spin-off of "" which is baking in the oven. After the announcement of Lily van der Woodsen being the center of the story, questions are bubbling out on how the other characters will appeal to the show and whether any one has been cast yet.

Providing the answers is writer Josh Schwartz who emphasized that none of the roles in the story has been filled. He also revealed that the stage of the production is young, saying "I'm writing it right now with Stephanie [Savage] as we speak. We're being very, very careful that nothing we do will feel like we are biting off from the Gossip Girl original."

News
>
Music News
January 19, 2009 08:12:13 GMT

Video footage showing and 's live appearances during a welcoming party for Barack Obama's presidential ceremony has arrived. Beyonce delivered "America the Beautiful", while Mary sang ' 1972 hit single "Lean on Me".

Other stars, whose performances at Lincoln Memorial have been available to watch, include , who appeared on-stage with and singing 's "One Love", , who made a duet with and performing "Higher Ground", and , who teamed up with on "Shower the People".

News
>
Movie News
January 19, 2009 07:57:50 GMT

Responding to the recent report that "" is , the action fantasy movie star sent out an e-mail exposing a new image from the movie to . The brand new picture exhibits Jackman's Wolverine as the center of attention. Behind him stands ' Deadpool, 's Gambit, 's Sabretooth and ' Silver Fox.

Aside from bringing forth the photo, Jackman also explained about the re-shoots. "I wanted to reach out and let you know that due to scheduling conflicts with certain cast members and location/weather considerations, we had to wait until now to shoot a couple of scenes," part of the e-mail read. "Please rest assured that WOLVERINE will be badass and hopefully meet all of your expectations."

News
>
Celebrity Gossip
January 19, 2009 07:42:22 GMT
, , and took along their youngest brother, Frankie "Bonus" Jonas, on Sunday, January 18 to join them in a live chat with ' fans. The bothers, additionally, also had newly-formed band joining them to discuss about several issues.

In the beginning of their live chat, Frankie asked one fan from Canada the most recent name of his band. He then gave brief explanation to the fan about his band's name. Finishing his part, he eventually left as Kevin, Joe, and Nick introduced their guest, Honor Society.

News
>
Movie News
January 19, 2009 07:22:56 GMT

Having had a graphic performance opposite Kimberley Nixon in "" apparently doesn't get the jitters out of for his next romantic scene in "Harry Potter and the Deathly Hallows". In an article posted by , the 20-year-old English actor reveals his "worries" on having to do a romantic scene with co-star for the next "Harry Potter" installment.

"As I've known Emma for so long, I reckon it will be 10 times worse," the actor who plays Harry Potter's best friend, Ron Weasley, shares on what he thinks of the kissing scene he reportedly is expected to film with the 18-year-old sometime in February. He then continues, "I really love the seventh book, but there is no way it will be tame with the Hermione stuff."

News
>
Music News
January 19, 2009 07:10:48 GMT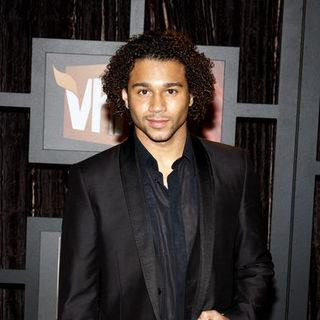 Another Disney star has been recruited to make a live performance at "Kids' Inaugural: We Are the Future", one of the 10 official inaugural balls celebrating Barack Obama's inauguration ceremony. He will be joined by other previously-confirmed musical acts such as , and .

While and his singer brothers are set to deliver two of their hit singles "Burnin' Up" and "Lovebug", Corbin will be taking the stage at Verizon Center singing "The Moment That Matter", which is taken from his sophomore studio album "". He will be performing the track with the Mt. Vernon High School choir.

News
>
TV News
January 19, 2009 06:59:12 GMT

While Kitty is swelling with her pregnancy, her mother Nora and sister Sarah plan to give her a surprise baby shower. In the next episode of "" called "Owning It", Nora also gets a call from an important person in William's past.

Meanwhile, Rebecca's loyalties between Holly and the Walkers become more divided than ever when she discovers Tommy's plan to drive her mother out of the family business. Marc Wilson the president of Wexley University offers Kitty a job as a principle.

News
>
Celebrity Gossip
January 19, 2009 06:56:24 GMT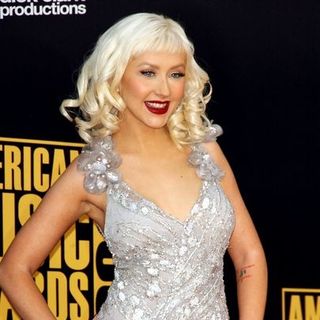 Celebrating the 1st birthday of son Max Liron Bratman, threw a party on Saturday, January 17 at the Beverly Hills home she shares with husband Jordan Bratman. The festivity, having the theme inspired by the classic children's book "Where the Wild Things Are," was attended by costumed mythical characters from the book.

Christina, as reported by People, had the trees surrounding her house being decorated in festive blue, green and pink balloons. She treated her guests to kid-friendly food, which included mini peanut butter-and-jelly sandwiches, catered by Los Angeles-based caterer Along Came Mary.

News
>
Music News
January 19, 2009 06:37:14 GMT

To follow up his 2004 record "", is scheduled to drop his third studio album "" on March 10 across U.S. In the new effort, he taps , , , and many others as his collaborators.

Jadakiss collaborates with Wayne in a song called "Death Wish" and teams up with Jeezy in another single entitled "Something Else". He meanwhile prefers to join forces with Williams in single "Two-Step" and for a duet with Ne-Yo, he chooses to share the mic in a song titled "By My Side".

News
>
Movie News
January 19, 2009 06:31:47 GMT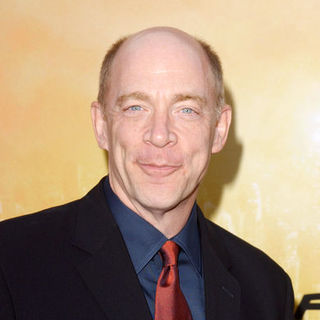 Obnoxious Daily Bugle publisher J. Jonah Jameson will be found once again in "" through actor . reported that the 54-year-old actor has unveiled the casting report during an interview with the entertainment site at 2009 Sundance Film Festival, hinting also that the fourth film will start filming in 2010.

Revealing his satisfaction to play the aggressive editor-in-chief, the actor who plays Mac MacGuff in "" stated that he isn't looking for increased screen time, "We've definitely brainstormed ideas for Triple-J, but I have no desire to make Triple-J more of the focus of those movies." He added, "The amount that I did in 1, 2 and 3, is just exactly right. Like be the wolf. Come in, blow in, do a week, blow out, be the comic relief, and hit the road. And let Tobey and everybody else do the heavy lifting."