January 15, 2009 07:42:54 GMT

have given a sneak peek to their forthcoming video "Bottle Pop". Running for approximately 10 seconds, the video is employing the sexy and energetic dancing concept that the girls often do for their music video. It takes place in a grand theater where they dance on the stage and even climb on the balcony seat.

No premiere date is given yet other than "soon", but member wrote on her blog that the date will be January 16. Make up artist Troy Jensen via his blog said that the video is "everything that the song is - fun and sexy." The song itself is featuring , the same rapper who was featured on their hit song "Buttons". However, the video preview does not indicate the presence of Snoop.

January 15, 2009 06:31:55 GMT

It has been reported by Rap-Up that Grammy-nominated singer will push back "" release date. If previously the effort was slated to hit the U.S. market on February 17, it will now only see the light of the day on March 3. There has been no reason thrown out for the two weeks delay.

The sophomore set has released at least two singles for promotion, "Let Me See the Booty" and "Rockin' That Thang". Another single where he collaborates with diva titled "My Love" is planned to be released in the weeks to come. Its audio has been leaked and can be listened .

January 15, 2009 04:48:23 GMT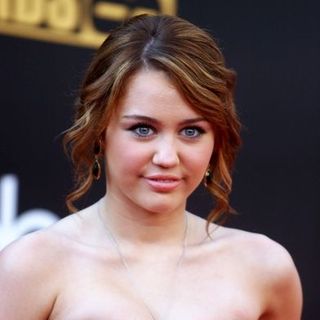 It would be as much a Disney stars celebration as Barack Obama's inauguration concert on Monday, January 19. Two music videos from and each will be debuted on Disney Channel on the day, during the airing of "Kids' Inaugural: We Are The Future" special telecast that starts 8 P.M. ET/PT.

Miley will premiere her video for "Let's Get Crazy", a number which will also appear in her upcoming movie "". Featuring an introduction by Miley herself, the video premiere will also be attached with the official trailer of the movie.

January 15, 2009 03:54:24 GMT

The list of music acts crowding this year's Rock and Roll Hall of Fame inductees has been unveiled to include and . Others slated to take the same honor in an April fourth ceremony at Cleveland's Public Hall are guitarist , singer-songwriter Bobby Womack and blues vocal group Little Anthony & The Imperials.

Metallica who had just released their top-selling album "", said that they are delighted with the honor and credit those who had played with the band over the years including late bassist Cliff Burton and bassist Jason Newsted. "So all the work and effort that we put into our relationship back then has brought a lot of fruits of labor with that, on this album, Rock and Roll Hall of Fame, Grammys. So we're feeling good," guitarist James Hetfield told The Associated Press.

January 15, 2009 02:25:36 GMT

is back on the scene with a featuring song called "Husla's Anthem 09". The song is one of the tracks which will be included in his upcoming Universal Motown album "" and is scheduled to be fourth single lifted from the effort after "Arab Money".

After failing to be released in 2007 and 2008, "Back on My B.S." is expected to be released on March 24 this year. It has been spawning singles since April last year including "We Made It" where he collaborates with alternative rock band . Other collaborators listed in the eight studio album are among others , Ron Browz, , , and .

January 14, 2009 08:43:58 GMT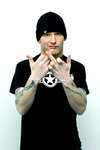 Corey Taylor, the lead singer of , has revealed his plan to hit studio for solo debut album. "I know I have this album that I need to make," so the 35-year-old vocalist tells Billboard.

"I'm the kind of guy that if I can't get that done then it's going to hold me back from all this other stuff I want to do," the 's founder explains in a statement. "I just know I've got to make it or I can't branch out."

January 14, 2009 07:40:13 GMT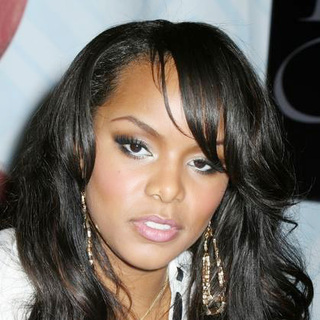 "Not Anymore", a new material from , the former member of , has been revealed. Written by , it is confirmed to be the lead single in her upcoming sophomore studio album "".

In recording new songs for "Lady Love", LeToya reportedly works with powerhouse producers, such as , , , Polow Da Don, StarGate, Christopher "Tricky" Stewart and many others. She is expected to release the effort on April 7 across U.S.

January 14, 2009 06:20:14 GMT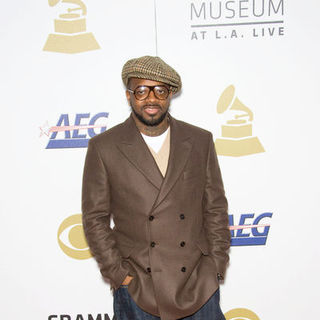 Following which leads to report saying that he has let down the company for not dropping good music for their artists, reaches out to Essence Magazine, clarifying that the truth behind the story is not the one swirling in the media. "Island [Def Jam Records] is going to say what makes them look good," so he tells the publication.

"They are not going to tell the truth and say, 'He just stopped dealing with us on a daily basis'," Jermaine explains. "If you don't put out my records, that's all I have as a person. I'm a record person, so if I give you a record and you don't put it out, then basically you're showing me that it's really no business."

January 14, 2009 04:39:54 GMT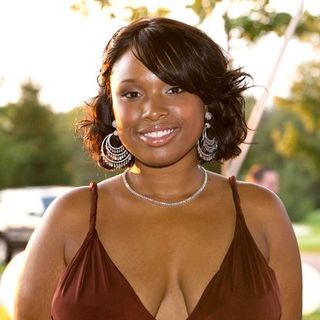 Prior to at this year's MusiCares Person of the Year gala, will reportedly head up to Tampa, Florida for another live appearance at Super Bowl XLIII. She is said to be singing the American national anthem on February 1 at the show.

In regard of the news, a source tells that Hudson "certainly can nail it." The source then explains to the publication, "She proved it at the Democratic National Convention."

January 14, 2009 03:51:56 GMT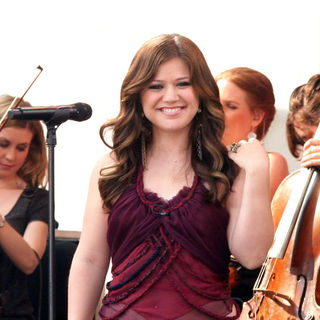 's brand new single entitled "My Life Would Suck Without You" has come out. Premiered on New York's Z100 on January 13, it contains chorus narrating, "Cause we belong together now/Forever united here somehow/You got a piece of me/And honestly/My life would suck without you."

Confirmed to appear in Kelly's fourth studio album "", "My Life Would Suck Without You" is produced by duo Max Martin and Lukasz "Dr. Luke" Gottwald. The track was originally set to be released on January 19 but has been leaked earlier on January 8.

January 14, 2009 03:19:39 GMT

will be seen taking the stage of this year's Grammy Awards, making a live appearance. Beside the rapper, another musical act scheduled to sing at the upcoming ceremony is British band .

Previously, and have also been announced to entertain music fans at the Grammys. While there hasn't been any word on what single will be delivered by the Jonas boys, it is confirmed that Katy will be performing "I Kissed a Girl" along with contest-winning videos of her fans singing the hit single.

January 14, 2009 02:40:23 GMT

A music video for 's new single "Us Against the World" has been debuted. Shot during the daylight in a desert, it features her all alone in the dry area. Becoming the last person existing on Earth, she is seen tiptoeing into the footprints on the sands left by her lover. At the end, a man approaches from distance and the two meet in a huge hug.

"Really, I'm on my own and I'm searching, and finally he comes to me. I don't know where he's been, and he comes back to me. It's very timeless," Christina told MTV over the theme carried by the video. "When you see it, it's nothing like anything you'd see now. I want to be iconic in every music video that I do. I want to make a mark. This is very different."

January 14, 2009 01:56:10 GMT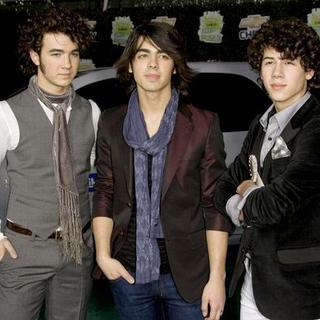 have the right reason to be of the 51st Annual Grammy Awards as they have been signed up as a musical guest at the show. They will be performing at the star-studded event on February 8 at Los Angeles' STAPLES Center.

On their Grammys performance, the Jonas boys are speculated to deliver either "Love Is on Its Way" from their upcoming movie "" or "Tonight" from their latest studio LP "", according to . However, the band's management team hasn't given any clue on what single the threesome will be playing at the concert.

January 13, 2009 08:36:10 GMT

come out bringing a music video for their new song "Ulysses". In the video, frontman Alex Kapranos is seen wandering aimlessly around the town, seemingly to be overwhelmed by his boredom.

While chanting "I'm bored/I'm bored", Alex picks up the phone and calls someone. At some point, the scene is cut with a capture of the band playing the song in a narrow bedroom. It also features Alex getting himself into a washing machine.

January 13, 2009 07:48:51 GMT

Following the news saying that he will explore his singing talent by dropping rock album, reveals he is indeed no longer doing a rap. "I ain't rapping no more," the former member of rap group tells MTV.

Wayne furthermore says, "I'm singing ... I'm about to get some dance moves. I gonna get Chris [Brown] to teach me some sh--." He then adds, "I'm f---in' with y'all. I'm keeping it coming."