October 25, 2008 02:26:24 GMT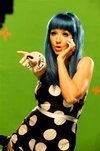 In support of her latest single "Keeps Gettin' Better", has teamed up with Peter Berg, the same guy who directed the big screen movie "", to work on a music video for the new song. Wanting a "whole opposite direction and going to the future", Aguilera is mostly shot on the green screen, wearing blue and blonde wig.

Produced by Pony Show @ Form TV, the music video is scheduled to be premiered on October 27. Previously, Aguilera has shot some promotional pictures for her upcoming album. One of the photos shows off her slim figure in a bra, mini pants, and thigh-high boots while the others present her posing with a pink tiger statue and sitting on a huge red lips-shaped couch. Her promo pics can be found on .

October 24, 2008 09:28:55 GMT

A music video aimed to promote 's single "Until the Day Is Done" has been unveiled. Reportedly shot during their concert in Dublin, the music video is filmed in stark, high-contrast black-and-white scene presenting the band's on-stage performance in front of thousand concertgoers.

"Until the Day Is Done" is penned by Peter Buck, Mike Mills, and Michael Stipe. The brand new song is taken from the band's Jacknife Lee-produced effort "" which has been released in the U.S. market since April 1 via Warner Bros. Records.

October 24, 2008 08:08:58 GMT

has debuted a music video for his brand new song "Numba 1 (Tide Is High)". Directed by Gil Green, who also helped making music videos for 's "Lollipop" and 's "We Takin' Over", the video features a cameo appearance from , who also lends her vocals to the song. It begins with Offishall walking into an R&B dancing party and he performs the song with Hilson for the guests.

"Numba 1" is a Supa Dups-produced single which is a cover version of The Paragons' 1967 reggae song "The Tide Is High". The song that appears on Offishall's September-9 release "" is the latest version of the "Tide Is High", which only features .

October 24, 2008 06:51:37 GMT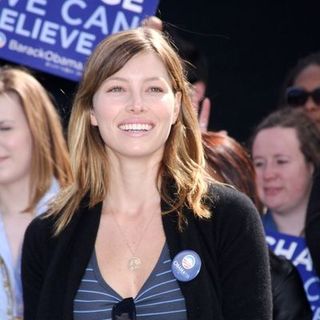 "" star, , is spotted visiting NightBird recording studios at the Sunset Marquis Hotel in California to attend one of her recording sessions for ""'s soundtrack. "She was recording vocals for the 'Easy Virtue' soundtrack," a source tells .

Speaking further about Biel's singing project, she reportedly teams up with music producer Marius De Vries to get the single done. Unfortunately, the song's title for the film, where she plays Larita, a devilish American divorcee who marries a naive Englishman, is still under wrap.

October 24, 2008 06:14:40 GMT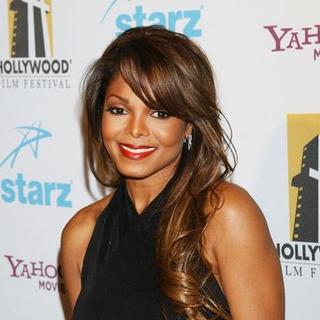 After suffering from a "rare form of migraine called vestibular migraine or migraine-associated vertigo" that required her to postpone several planned shows, comes out to thank her fans for their support during her ailment. "I'm backstage in Houston. I'm getting ready to start the show and I just want to say hey to all Jermaine's 'Living the Life' YouTubers. I want to thank you for all your messages and all your love and support when I wasn't feeling very well," she says.

On the video blog, Jackson and her boyfriend also deny rumors that the two had split. "Baby, they say you broke up with me because I threw up on you," Dupri laughs while saying. "How lame is that?" Jackson anwers. "Because you threw up on me ... Well, there's no real love there, is it?"

October 24, 2008 04:50:12 GMT

The release of ' "" on November 25 through Best Buy will be celebrated with a giveaway product from soft drink company, Dr Pepper. "We never thought this day would come, but now that it's here all we can say is, The Dr Pepper's on us," Dr Pepper VP of marketing, Tony Jacobs, states.

Starting at 12:01 EST on November 23, people will have 24 hours to log on to . They can fill out an information form and later receive a coupon which is redeemable for one 20-oz Dr Pepper drink wherever the soft drink is sold. The coupon will expire on February 28, 2009.

October 24, 2008 03:55:50 GMT
's music video for her latest song "I Stay in Love" has been previewed on a half-minute sneak peek. The snippet gives a look at Carey singing the song while driving a vintage car on a treacherous desert. The sneak peek also presents a capture of Carey making out with a man on her bed.

Carey's husband, , who directs the music video, finds it difficult to watch his wife pretending to make love to another man. "We did it in, like, one take and I had to kick the dude out. It was one of those situations where I wasn't intimidated but I could've knocked him out at any point," he says.

October 24, 2008 03:13:54 GMT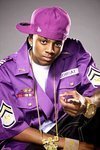 A music video in support of 's new single "Turn My Swag On" has arrived. Starting with a capture of Soulja waking up in the morning on his huge bed, the music video switches to another scene where he does his morning rituals from washing his face with his money, brushing teeth, and stepping into his dressing room which is full of money instead of clothes.

Sometimes intercepted with a black-and-white scene recalling where and how he was before being a superstar, the video continues revealing the rapper's glamorous life with a lot of blink. Beside visualizing Soulja's new song, the video also previews a new material from 's upcoming fourth studio effort "", which is due for release in the U.S. stores on December 9.

October 24, 2008 02:28:35 GMT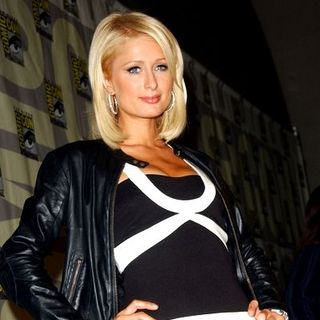 brings out a snippet of her "Paris for President" music video. Featuring secret service agents played by actors Bryan McMullin, Matt Hall, and William Chan, the music video shows Hilton as a 'commander in a white bikini and red high heels'.

On one segment, Hilton is seen giving her presidential speech with a huge American flag on the background. The music video will be premiered on October 26 at 6 P.M. PST on SwagHouseMedia.

October 23, 2008 09:45:29 GMT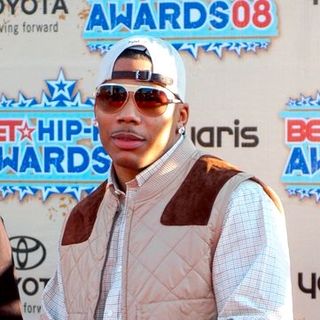 reveals that he wants to create a supergroup with , , and . "Me, Akon, T-Pain and Pharrell are talking about doing a project. We got a host of things we're trying to do - possibly put together this new 2009 [Bell Biv DeVoe] type of thing," he tells MTV.

When asked about their tight schedule with himself readying for "" release, Akon gearing up to drop "", and T-Pain rushing for "" release, Nelly says that "it's more about the music than anything. It's about leaving something." He adds, "I think we're all OK as far as the money thing goes. I don't think anybody is hurting. You wanna do things you can be remembered by. Make a mark. I think that's something that's foremost on all our minds."

October 23, 2008 09:09:38 GMT

has premiered a music video to promote her new song "Honey Honey". Directed by Anthony Seck, the video stars finely-detailed puppets and revolves around the story of an old fisherman's wife who waits for her husband. Unfortunately, in the middle of the ocean, the fisherman is caught in trouble when a monstrous fish appears and he becomes its hapless target.

"It's a hand pulling a string at the exact right moment, or it's personifying a piece of wood. There are no computers, no buttons," Feist commented on the music video. "It's just ingenuity and timing and the humanness of the moment. The joints of wood mixed with the joints of blood and bone."

October 23, 2008 07:53:33 GMT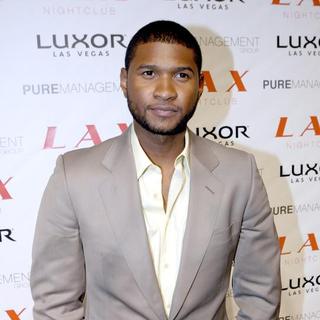 CBS announces that will be the only musical guest to perform at "The Victoria's Secret Fashion Show". The holiday infused lingerie runway show will be taped at Fontainebleau Miami Beach and broadcast on Wednesday, December 3 at 10:00 - 11:00 P.M ET/PT on CBS.

along with top models , , , , , and a bunch of other Victoria's Secret Angels are also expected to attend the fashion show. On top of that, the event will also present red-carpet interviews, model profiles, and a behind-the-scenes look at the making of the world's most celebrated fashion show.

October 23, 2008 07:15:07 GMT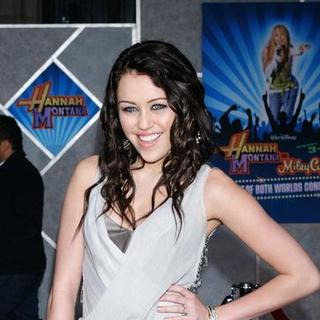 will enter the recording room with half-brother, , who plays as a guitarist and vocalist for band . "[We] worked on a song together called 'Hovering,'" Trace tells PopEater.

As a promotional project for the single, Trace reveals that they "might do a music video for that and push towards alternative radio." Speaking of the still-in-the-work song, Trace explains, "It's kind of a more rock, edgy song for her, but I love the song. It's great."

October 23, 2008 06:26:27 GMT

A music video for 's cover of "I Like to Move It" which serves as a soundtrack for the big screen "" has been debuted. Featuring all the lovable characters on the movie such as Alex the lion, Marty the zebra, Melman the giraffe, Gloria the hippo, King Julien, Maurice, and the penguins, the music video presents all the animals dancing on a supposed-to-be meadow.

Beside singing the movie's theme song, will.i.am will also dub the voice of a new character named Moto Moto. Soundtrack album for the movie will carry 17 tracks including four new songs co-written by will.i.am and composer Hans Zimmer, "The Traveling Song", "Big and Chunky", "She Loves Me", and "Best Friends". Release date for the album hasn't been announced yet.

October 23, 2008 04:24:05 GMT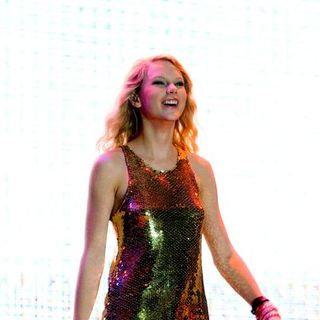 Grammy-award nominated singer has been announced as one of the performers at 2008 'Grammy Nominations Concert Live!!'. Taking place at Nokia Theatre in downtown Los Angeles, the event also lines up , , , and as other artists making live appearances.

Scheduled to be held on Wednesday, December 3, the show will announce nominations in at least six categories for the 51st annual Grammy Awards which will be held on Sunday, February 8, 2009. Besides, the live event will celebrate the grand opening of the Grammy Museum.