January 17, 2009 04:10:09 GMT

A tracklisting showing what songs will be included in ' forthcoming third studio effort "" has been disclosed. From the list, it is revealed that single "Letter to B.I.G.", which serves as a soundtrack for biopic film "", is among new materials in the album.

Out of fourteen new singles, Jadakiss prefers to join forces with in single "Two-Step". Meanwhile for a duet with , he chooses to share the mic in song called "Death Wish". Other stars to be featured in "The Last Kiss" are , and among others.

January 17, 2009 03:31:03 GMT

In support of 's single "My President", which features , a music video for the track has been released. Directed by Gabriel Hart, it features Barack Obama's supporters marching through the street holding placards with such big names as , , , and others put on it.

"My President" itself is the fifth single coming off Jeezy's third major studio record "". Produced by Tha Bizness, the song peaked at number 17 on Billboard Hot Rap Tracks since it was released on November 15, 2008 in the U.S.

January 17, 2009 03:01:33 GMT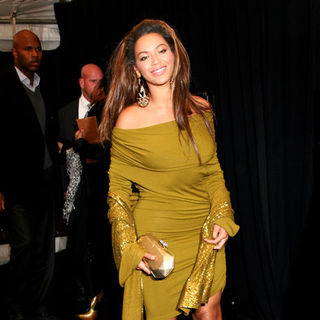 Following announcement saying that she is invited to perform at Barack Obama's Inauguration night, shares Friday, January 16 she is going to sing ' classic "At Last" during the event. She will be serenading Barack and Michelle Obama when the couple takes to the floor for their first dance as Mr. And Mrs. President on February 18.

"I am so honored that I will be performing for President Obama and the first lady," Beyonce tells Entertainment Tonight. "To sing 'At Last' while they have their first dance is a dream come true. I could not be more honored and excited that they have asked me to be part of this moment in history."

January 17, 2009 02:31:08 GMT
A music video in support of ' single "Gotta Be" has been debuted. Directed by the rapper himself teaming up with Yolande Geralds, it shows him driving his car around the town. At some points, it captures him giving a ride to a man and handing lots of cash to the guy before dropping him at suburban.

Plies includes "Gotta Be" in his third studio album "". He has released the effort since mid December 2008 under Atlantic Records as a follow up to his previous album "".

January 16, 2009 09:21:56 GMT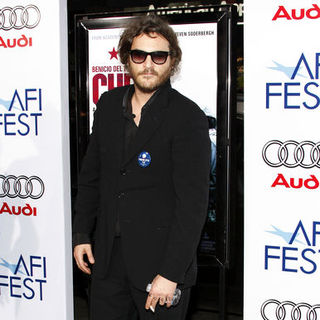 "" star will hit recording room to work on his debut studio effort. In doing so, he will team up with Sean "" Combs to help him producing new materials for the upcoming album.

Joaquin is scheduled to make his first public performance Friday, January 16 at a club in Las Vegas. His appearance at the venue will officially kick off a shoot for a documentary about his singing career, which is directed by .

January 16, 2009 08:38:24 GMT

Initially set for March release, 's debut studio effort has reportedly been pushed back and will not be available in stores until November. To The Sun, a source reveals the delay happens because Simon Cowell's Syco label wants to "polish her skills, like they did with Leona [Lewis]."

"Syco were planning a quick release - possibly as early as March in time for Mothers' Day. But they have reconsidered and will now go for the autumn - probably November," the source says. "They want to wait to find the right songs and let her polish her skills, like they did with Leona. She can then launch it on a live X Factor show."

January 16, 2009 07:40:41 GMT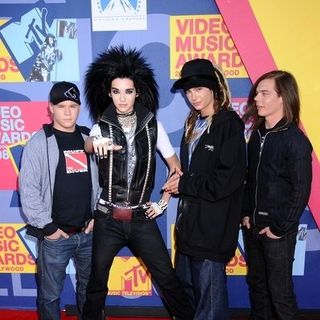 During an interview with Dream Up Magazine, 's frontman Bill Kaulitz opens up about the band's upcoming third studio album, which is expected to arrive in stores next spring. "It was a very intense and creative period but at the same time, it offered a much needed break for the band," so he begins.

"There are a lot of new influences that until now, have not been heard in the sound of Tokio Hotel," Bill explains further. "Even so, we've kept the same crew. Our new album will probably surprise a lot of people and I hope the fans will love it."

January 16, 2009 06:43:56 GMT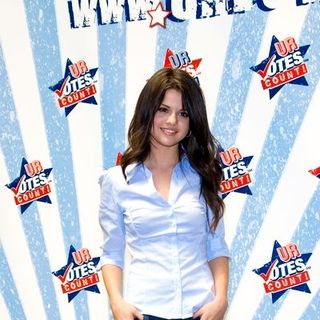 Disney star shares on SayNow that she plans to release her debut studio album in July. Thanking all producers who have helped her, she admits to have fun during the recording sessions for the yet-to-be-titled LP.

Previously, Selena Gomez stated she was in search for passionate boys for her band. "I'm looking for someone who's very passionate about music and can show me that they can rock out. I like having people with me to lean on and write with and have fun with," so she claimed.

January 16, 2009 06:09:27 GMT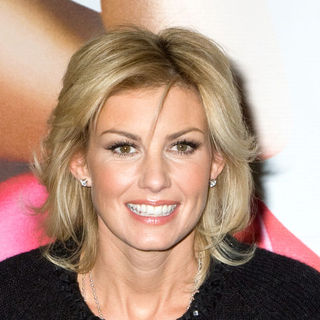 It was announced on Wednesday, January 14 that country music singer has been booked to perform at Super Bowl XLIII. She has been confirmed to sing "America the Beautiful" on February 1 before the football game kicked off.

Besides, has also been revealed as one of the musical guests at halftime to be held at the Raymond James Stadium in Tampa, Florida. He will be performing at the show along with The E Street Band.

January 16, 2009 04:53:37 GMT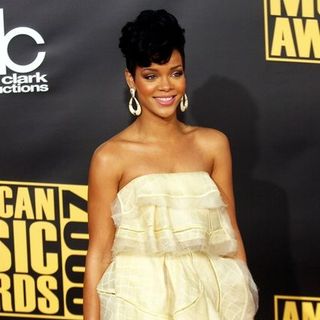 "Like It", a new single performed by , has been revealed. It is reportedly produced by The Royal Court, trio Hip-Hop producers who previously helped making her 2007 song "Outta My Head (Ay Ya Ya)".

"Like It" is rumored to be one of the new materials recorded for Rihanna's next studio album. While no words are available to address the proposed idea, report claims that her fourth studio effort will be released under the title of "Dark Angels".

January 16, 2009 04:17:10 GMT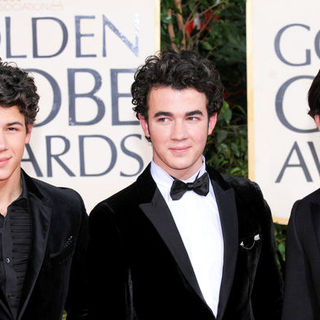 A sneak peek into ' music video promoting their track "Tonight" has arrived. Starting with a banging sound of drums, it shows the band's fans running to seemingly to be an indoor arena where the band are supposed to make a live appearance.

The video footage then continues with a capture of playing golf on-stage. It also features all the Jonas boys running through parking lot escaping from fans' chase. Beside focusing on the band's members, it also captures making an on-stage appearance.

January 16, 2009 03:31:59 GMT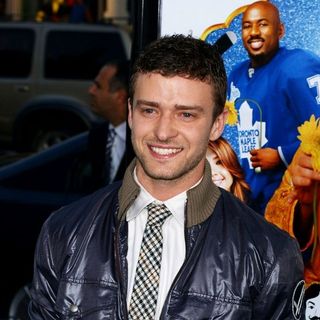 A new material from , entitled "Bigger Than the World", has made its way to the Internet. The track is reportedly produced by . However, there is no word on whether it will become one of the new songs to be listed in his next album or not.

Beside "Bigger Than the World", other singles from Justin Timberlake have also hit the web. One of the songs is called "" and features , while the other is titled "", the duet track between him and .

January 16, 2009 02:44:18 GMT

Following saying that they will perform new single at this year's BRIT Awards, come out, this time bringing official cover art and tracklisting for their forthcoming twelfth studio album "". In getting the artwork done, this band work with Japanese artist and photographer Hiroshi Sugimoto.

Furthermore, tracklisting for the effort reveals eleven new songs, all written and composed by U2 themselves, with lyrics by and . "Magnificent", "Moment of Surrender" and "Breathe" are among those listed in their new LP.

January 16, 2009 01:59:04 GMT

A music video in accompaniment of 's single "Audience of One" has been brought forward. Making its way out on January 15 on MySpace Music, it was directed by Brett Simon and shot in Los Angeles. It features the band performing in a miniature world on the White House lawn.

"Audience of One" is one of the tracks included in Rise Against's fifth major studio album "". The song has been played at some of the biggest radio stations in U.S. with the official add date still two weeks away.

January 15, 2009 08:23:38 GMT

has become the latest recording artist having her portrait transformed into an artwork for the upcoming 51st Grammy Awards. Pictured from above the neck line, the Grammy ad of the 20-year-old, which came from , was made from all of the selected song titles that inspired the "Disturbia" songstress.

As she is so inspired by , Rihanna's selections included at least five of group's tracks; "Say My Name", "Bills, Bills, Bills", "Survivor", "Independent Women" and "Lose My Breath". Beside tracks from the all-girl group led by , songs from , , , , , and have also made her cut.