November 19, 2007 04:50:30 GMT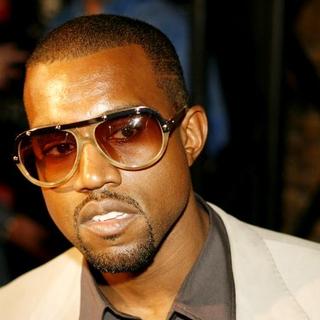 Missing a billed performance at Victoria's Secret fashion show apparently was not enough time for to grieve over his mother's sudden death. The rapper lost control of his tears while performing in Paris on Saturday, November 17.

He may started off the gig at Paris' Le Zenith smoothly but the decision to do his piece 'Hey Mama' for the last song, has driven personal emotion for West. According to AllHipHop.com, the rapper wanted to honor his mother with the song but choked in tears before finishing it.

November 19, 2007 04:27:03 GMT

It was time to announce Rap/Hip-Hop category at this year's American Music Awards. Coming out as the first winner from the genre was . They won the title Favorite Band, Duo or Group, beating heavy contenders such as who launched their success through single 'Party Like a Rock Star' and teen heartthrobs group, .

Few minutes later, who performed 'Umbrella' earlier that night, ascended the stage again to take Favorite Female 'R'n'B Artist. Her winning snubbed ' chance to earn a title that night. aka Fergie also added the pressure for Knowles when she took Favorite Pop/Rock Female award soon after.

November 19, 2007 03:39:12 GMT

Though a no-show, won his second statuette at 2007 American Music Awards through his album ''. He beat ' '' and 's '' to take Favorite R'n'B Album.

And it looks like the big winner in the event might eventually be DAUGHTRY. The rock band took their third winning when and from High School Musical called their name for Favorite Pop/Rock Album.

November 19, 2007 02:41:11 GMT

More winners are unveiled at the 2007 Music Music Awards. After took his first winning, it was time to announce Favorite Soundtrack Album. Among '', '' and 'High School Musical 2', the very last one triumphed, sending its cast such as up on the stage to take the honor.

Beating and is who snatched Favorite Female Artist. Rock band who have earlier that evening once again back on the stage to take Favorite Artist for Contemporary Music category.

November 19, 2007 02:10:47 GMT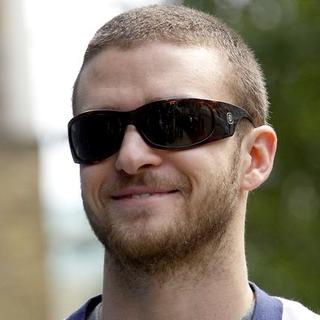 One of the biggest music awards events of the year is announcing its winners who are voted by public for the first time in 35 years. Held live from Los Angeles on Sunday, November 18 and hosted by Jimmy Kimmel, is 35th American Music Awards.

The first artist to be up on stage is who snagged Favorite Breakthrough Artist, beating and R'n'B singer . Next up is who took the title Favorite Band, Duo or Group for Country Category, beating and .

November 17, 2007 07:09:28 GMT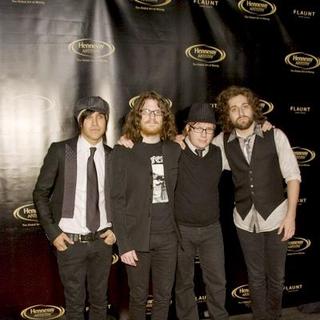 have made it clear through an interview with MTV News on Tuesday (November 13) that they will not record a folk album. They don't even know yet when the recording is going to be finished.

"There was something that got misconstrued," said vocalist Patrick Stump on the rumor that has been circulating. "(Guitarist) Pete (Wentz) was saying something about folk music, and I was saying something about folk music."

November 17, 2007 06:37:45 GMT

will soon release the first single from his 2008 album, '', but first of all he put a music video to it. Premiered is the clip for lead single 'Cops Up'.

The video took the set of East Coast area when when power supply was cut in New York state back in 2003. The residents of the community were pictured outside their homes, enjoying the benefit of their togetherness during the black out.

November 17, 2007 04:48:37 GMT

The rumor that has written a song for his ex, , was partly confirmed by 's drummer Roger Taylor. The band's song 'Falling Down' that was written by Timberlake is said to be "loosely based on" Britney's fall.

"I suppose it's loosely based on her, but not only on one celebrity - just celebrity culture in general," Taylor said. "A lot of young celebrities seem to disappear into rehab. So it's kind of like, what could be happening in your wildest dream in that rehab center?"

November 17, 2007 03:57:19 GMT

After nine non- 'spicy' years, music industry is finally sprinkled again with a dust of live performance. The reunited band performed on Victoria's Secret fashion show on Thursday, November 15, singing both their old and new songs.

The girls opened the show in military suits, singing their 1998 hit 'Stop' before coming back the stage in more glamorous mood for their newest score, 'Headlines'. The show was taped in Los Angeles and will be aired by CBS on December 4.

November 17, 2007 03:05:31 GMT
In an , discussed his tour experience while revealing on the possible reason why his mentor, , has not come down to the road as often as him.

"I've toured more than him because he has Hailie, and he likes to physically be at the house," 50 said. "A lot of people don't know the reason behind him touring less - but Hailie would put boxes in front of the door thinking this would stop him going."

November 17, 2007 02:31:34 GMT

A new music video from was premiered yesterday (November 16) on U.K.'s Channel 4. The girl-group pulled title track 'Change' as their second single and decided to go with a concept in its video.

Each of the member represents a season through heavy makeups, Keisha Buchanan being blooming Spring, Amelle Berrabah being both Summer and Winter, and Heidi Range being the leafy Autumn.

November 16, 2007 09:41:05 GMT

Just when she was about to serve her gig in Nashville, collapsed and was rushed to hospital. The folk singer was forced to cancel the gig, that was held on Wednesday, November 14, at the last minute, refunding the tickets to disappointed fans.

A statement released by Spektor's rep explained her sudden health scare. It said, "Last night in Nashville, TN, following her sound check at the Ryman Auditorium, Regina Spektor was taken to a local hospital after collapsing due to a severe inner ear infection which caused a sudden case of vertigo."

November 16, 2007 09:25:47 GMT
Despite the push back of her album, is planning to release the third single from her debut solo album soon. singer is asking fans to vote among her four tunes to be the next single.

Scherzinger posted a message on her : "Calling all Nicole and all Pusssycat Dolls fans! We want to hear what you, the fans, think Nicole's next single should be!" Fans are required to log on to the site to preview the nominated tracks and vote for their favorite.

November 16, 2007 09:15:14 GMT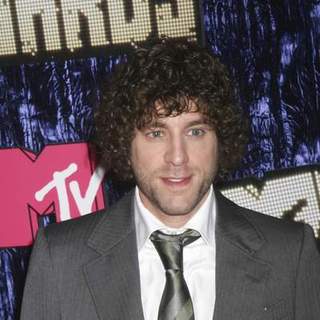 Three months after putting his first single from debut album, finally pulls the second one. The track 'One Word' hit the street on November 16 and its music video has just been premiered.

It was reported sometime ago that the clip is directed by Shaun Peterson in Nashville.

November 16, 2007 05:17:04 GMT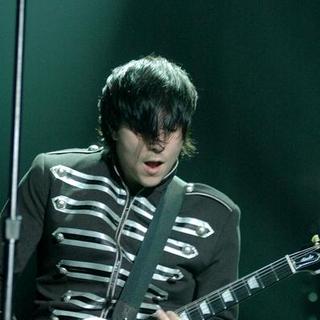 After bassist Mikey Way took his break from earlier this year, it's guitarist Frank Iero's turn to take his. Iero is forced to miss the band's U.K. tour that will soon end on Saturday, November 17, due to a family illness.

The band that is comprised of five personnel is now down to 3 original members since drummer Bob Bryar also took a rest after a wrist injury earlier this year. Commenting on this vocalist Gerard Way said, "We've been through a lot of stuff on this record, dealt with life situations and stuff. Ultimately it's gonna be a little different and look a little different, but we're ready for this."