February 25, 2008 04:28:40 GMT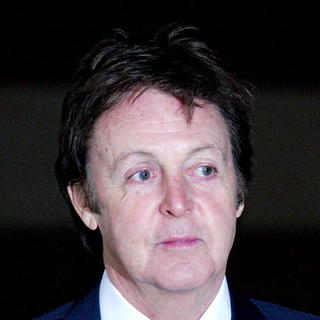 Despite his turbulent personal life following his difficult divorce from model , is still milking his creative juice by writing his next album. The Beatle is working on the follow up to 2007 "" with producer Youth.

He is working on the set in his Icklesham, East Sussex studio. A spokesperson for the artist explained, "Paul started recording last week, but he has been writing for a while. It should be ready by the summer."

February 25, 2008 03:13:01 GMT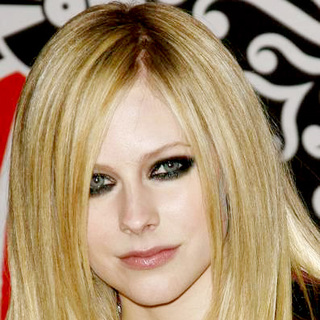 Gossip site PerezHilton reported that is in desperate attempt to sell her concert tickets for her upcoming outing, The Best Damn Tour. The singer reportedly has added as her supporting act to boost the ticket sales.

The site revealed that her tour is "so underselling that she is taking drastic measures to sell tickets", including adding one more supporting act. Should Jonas Brothers really are on board, then they will join the previously confirmed act to be Lavigne's openers.

February 23, 2008 06:34:33 GMT

Unhappy with the way a Maxim's writer has reviewed their new album "", have released a statement lashing out the publication on their official site. The album received two-and-a-half stars out of five in the review despite the fact that the writer reportedly has not listened to the CD.

"The writer - who has not heard the album since advance CDs were not made available - wrote what appears to be a disparaging assessment anyway, citing, 'it hasn't left Chris Robinson and the gang much room for growth,'" read a post on the band's . The review appears on the March issue of the magazine.

February 23, 2008 06:01:14 GMT

The end of last year, there were rumors that U.K. act will reunite with all the original members on board. Member Ray Davis has put a break in this, saying that fans should not get their hopes up too high.

Ray admitted that there indeed have been several discussions regarding the reunion with guitarist Dave Davies, bassist Pete Quaife and drummer Mick Avory. However, Dave is still recovering from his stroke in 2004 although he had shown some progress and starts playing.

February 23, 2008 05:11:41 GMT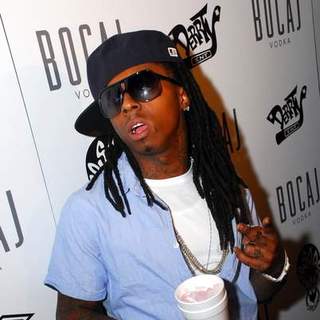 Once again has put on a new release date for his new effort, "" which was originally intended for January. The much-delayed album is now arriving in April and Wayne has some explanation for the delays.

"I make it worse for Universal (Records)," Wayne spoke to MTV on his tour bus. "I keep doing new songs every other day. I don't stop working, so I don't know when they gonna get that. Everything I do be better than the last, like, 'Oh, this gotta make the album!' "

February 23, 2008 04:45:08 GMT

's cryptic message on their earlier this week that announced their has led to many speculations, including a break-up. In anticipation to this, frontwoman Haylie Williams has posted another message confirming that they are not splitting up.

Williams insists that they were just hitting rock bottom and therefore decided to be honest with their fans. However, when gossips started mushrooming about their plan to part ways, Williams set the record straight. The post read: "Since we posted the last entry, we've gotten tons of phone calls and people posting things on websites saying that we are breaking up. i just want to make it clear, though, that by posting two nights ago we weren't saying the band was over."

February 23, 2008 04:11:32 GMT
, , , and are names that possibly will headline World Peace One (WP1) concert later this May. Organizers are reportedly taking into accounts to tap big artists to deliver their message in bring the world to peace through music.

Should the deal is reached, then the stars will be traveling internationally starting from May 17 in Beijing, China; Istanbul, Turkey; London; Johannesburg; Miami; United Arab Emirates; Portugal; Brazil; Puerto Rico; Colombia; India and possibly other locations. They will be joined by local artists in each place.

February 22, 2008 07:05:17 GMT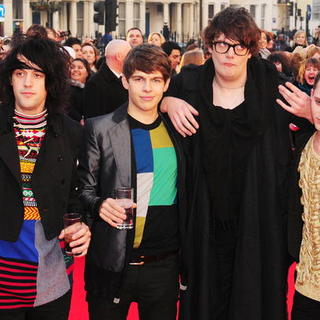 Liking her duet with rock band at recent BRIT Awards performance, has uttered her willingness to release the version as a single. The unlikely duet resulted in a mix of Rihanna's "Umbrella" which new arrangement was done by the band.

"It's a different tempo and everything," Rihanna told 6music, "But I actually want to release a version like that. Maybe the same version. I really, really liked it." Interestingly, few days before the performance, Klaxons' frontman James Righton that Rihanna's people kept sending the versions that they offered back because they were not suitable.

February 22, 2008 06:37:33 GMT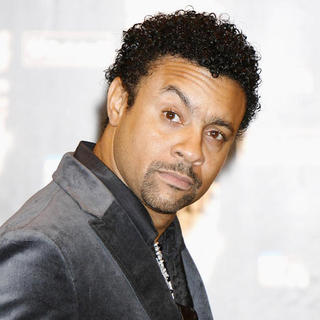 MySpace.com has exclusively premiered the music video of 's new single "What's Love" on Wednesday, February 20. The video was directed by Hype Williams and features its song collaborator, .

In conjunction to its video premiere, there is a special behind-the-scenes making of this "high concept, high fashion video" according to Shaggy's . The video that features lots of women is dubbed "sexy" by the rapper.

February 22, 2008 06:03:12 GMT

Beside putting finishing touches on their highly-anticipated new album, are also expected to release the forthcoming album via Colombia which is a unit of EMI. It was rumored sometime ago that the rock band were about to follow 's footsteps to release the effort independently.

On Thursday, February 21, Dave Holmes the band's manager addressed the rumored issue saying, "When all that was going on, we were over here in (in London) in the studio, so we kind of steered clear of all that. We've got a great plan in place."

February 22, 2008 04:20:13 GMT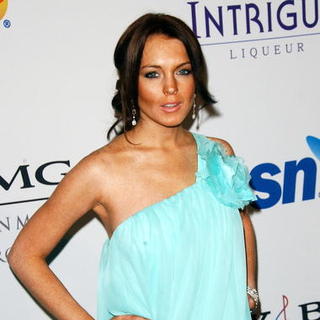 's collaborator has been studying the actress-turned singer's life last year which has been quite messy with her DUI arrest and rehab stint for the sake of her new album. Jeremy Greene has been clipping for her news so that the issues can be projected into Lohan's third studio album.

The effort will be inspired by Lohan's headline-grabbing acts in 2007 and at least two tracks have addressed the issues. "She's working hard on her new songs. She's just in the recording stages, but she's going strong," said Greene who had a recording session with the singer in Los Angeles earlier this month.

February 22, 2008 03:44:57 GMT

Despite pushing back the release of his new set "", keeps spawning singles from it. The second single pulled from the forthcoming album is "The Boss" which music video has just been premiered.

"Trilla" will only be in shelves on March 11 after previously pushed from its December 2007 release schedule. "The Boss" is the second single of the album after "Speedin'" that receives production from J.R. Rotem and as featured guest.

February 22, 2008 03:23:20 GMT

Grammy-nominated group have canceled their European dates that were supposed to commence on Tuesday, February 26, prompting speculations that they are breaking up. On their , the band wrote that they need a break to settle on some "internal issues" before embarking on a tour with in Spring.

Part of the statement read: "There are a lot of internal issues that have been going on in this band for quite a while now. A lot of it started right around the time we were gearing up for the RIOT Tour in the US. We were able to fight through all of it for this long but unfortunately we weren't able to keep it together long enough to make it through 'til the end of this tour."

February 22, 2008 02:12:50 GMT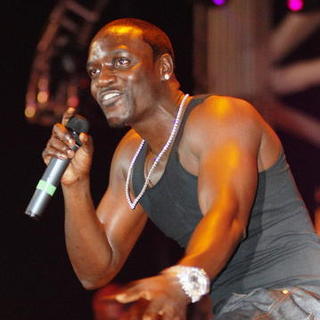 Good things turn bad, 's free concert ended up in a disaster. The R'n'B crooner was featured as a performer in a free-for-public gig at Copenhagen's Fields Shopping Mall but larger than life crowd decided to get violent when a fire alarm was pulled.

The organizers of the concert held Wednesday, February 20 were having difficulties even before Akon ascended the stage. The venue could only admit a 1,000 people but those who came up rounding up around 2,000 to 3,000 people. Some latecomers were turned away at the door and were forced to watch from afar.

February 21, 2008 09:04:04 GMT

Grammy-nominated artist has released the music video from her new album "". The folk singer releases the clip for the first single "Broken".

The video was directed by Martyn Atkins who had penned videos for and . "We wanted to make a little documentary, a small French film," Merritt told Spinner about the video. "This song is about how the smallest things have a way of finding you and setting you off again in the right direction. To capture that feeling, we wanted things to be very natural. And of course, we wanted to feature a cool stolen car."