April 23, 2008 02:34:10 GMT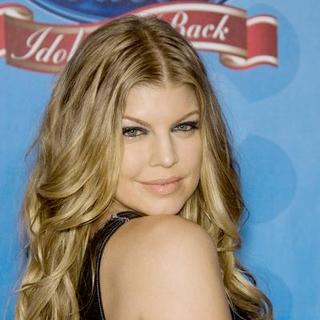 New report comes from the ' aka Fergie. Speaking to MTV, Fergie reveals that she plans to re-release her hit solo album "" and turn it as a deluxe album. On the repackaged album she confirmed that she will add new songs that weren't on the first album such as, "Party People" which features collaboration with and also "Labels or Love" which will be the theme song for "" movie spin-off.

The singer commented that she agreed to make a repackaged version of her previous album because it is the trend now and it also gives her the chance to put her unreleased songs. "That's what everyone's doing nowadays, I hear. The label came to me and said this would be a good idea, and I thought, 'Well, OK, if this is another way for me to put out these songs that I've been wanting people to hear, then great.' The music business is changing, and this repackage thing is a new way for people to put out songs that they want people to hear, so I'm cool with it," Fergie said.

April 23, 2008 02:20:47 GMT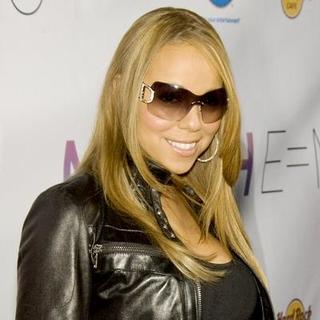 As , releases a remix of 's "" second single, "Bye Bye". The mashed-up version has been leaked on-line, featuring Jay-Z's rapping and a much more hype tempo that creates a "happier" tone compared to the original one.

Producer spilled to MTV last week that he entered the studio with Jay-Z to do a remix of "Bye Bye". Speaking of the new joint, Durpi said, "The remix for the Mariah record is crazy. Young Hov and Mariah crank it up, and myself, JD - a.k.a. Barry Bonds - cleans up."

April 22, 2008 09:31:26 GMT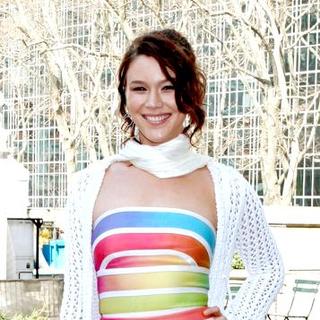 Not satisfied with her label's strictness, is set to leave them. The English singer is now preparing a legal battle against EMI Record. In the effort to get free from her contract, the soul singer has hired a legal team.

Joss herself who still has three-albums deal with EMI has confirmed her wishes to exit the label saying, "I'm not happy at all with EMI. I've spoken to my lawyers and am seeing what my options are. The industry is in a state and EMI are in a state, so I would rather work on other things." Reports claim that the singer's plan to leave her label was based on the company's persistence to take control of her future projects.

April 22, 2008 08:23:03 GMT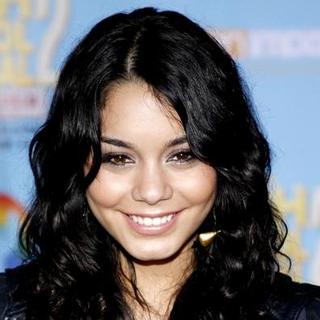 is set to leave her Disney image on her new music album. The "" star plans her upcoming album to be more adult than her current teen heartthrob image.

Vanessa herself confirmed that it will be a more grown-up album saying, "It's definitely more grown-up. But not to the point where I'm singing, 'I'm so hot! I'm so hot! Boys want me. I'm so hot!" Her upcoming album is to be titled "" and planned for release on June 24, 2008.

April 22, 2008 08:20:31 GMT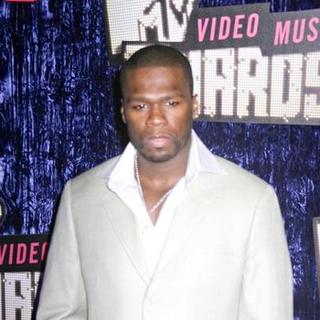 Having the same release date with his group 's album, decides to push back the release for 's new album "" Both albums were schedule to be released on June 24, but 50 decides to hold back Game's album rather than his group's "Terminate on Sight".

The rapper and producer confirmed his plan to push back the west coast rapper's new album to the press saying, "I'mma wait a little, then I'm just gonna push his album back." 50 also declined that the push back was because he fears that "L.A.X" will compete with the Unit's album. "I don't think there's anyone that would legitimately look at him like it's a competition, him versus G-Unit. It just doesn't make sense. I make money every time he releases an album. He signed a five-album deal. He's only on album three," said 50.

April 22, 2008 07:15:58 GMT

Rapper Bun B has just premiered his new music video for his single titled "That's Gangsta" on April 21, 2008. The video which was directed by Mr. Boomtown, also features reggae singer who also worked with him on the single.

The single itself was the first single from his upcoming second solo album "". So far, "That's Gangsta" managed to peak at #92 on Billboard Hot R&B/Hip-Hop Songs chart.

April 22, 2008 06:52:58 GMT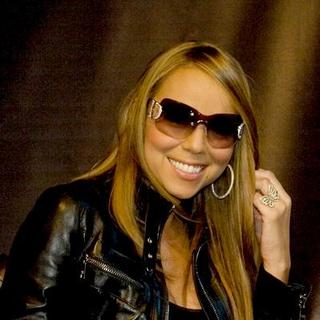 Having just released her second single "Bye Bye" through radio stations in the U.S. on April 7, already plans to release her third single. Mariah has confirmed that the third single she has picked for a release will be "Love Story". She confirmed the news in an interview with New York Hot 97 radio station on Monday 21.

Moreover, the pop diva also revealed that just like her upcoming video "Bye Bye", which is yet to be premiered, the video for "Love Story" will also feature . Both of the singles were taken from Mariah's latest album "" which has just been released on April 15.

April 22, 2008 04:39:22 GMT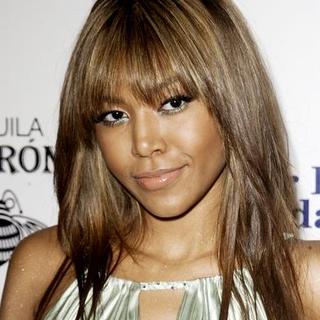 R&B Singer reportedly has split up with her label Columbia Records. The news surfaces after the singer's name has been removed from the label's artists roster.

The rumors of Amerie's break up with her label has been going since late 2007 and now after her name is out of Columbia's list, the news seems to be right. Moreover, reports claim that the R&B crooner's disputes with her label started because her third album "" was never officially released for the U.S. market, despite having been critically acclaimed and had a success in Europe.

April 22, 2008 03:43:53 GMT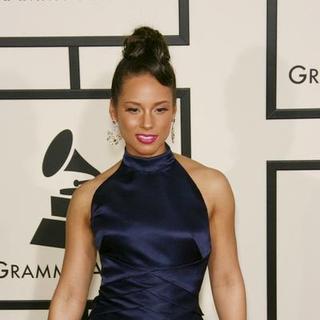 made an appearance on NBC's "Today Show" on April 21, performing two of her tracks from her 2007 album "" plus an old joint, "If I Ain't Got You". The singer who wore a gray top, white jacket and a scarf opened her outdoor set with "Teenage Love Affair" and added "No One" to her section.

"Teenage" is the third single pulled from "As I Am" and along with the performance, Keys previewed the music video of it which is scheduled to be premiered on MTV's TRL and BET's 106 & Park tomorrow April 23. Keys confirmed that she will appear on the BET show to deliver the debut herself.

April 22, 2008 03:35:12 GMT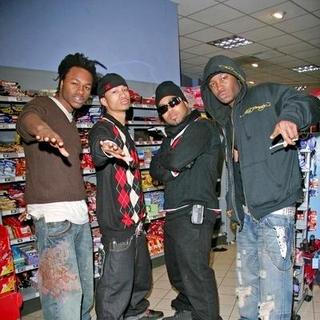 Hip-hop group revealed a good news to their fans after they announced their new member. The group have selected a singer called Ambition/4Play to replace their former lead singer Pleasure who left them in 2007.

Pretty announced the recruitment of Ambition on their official MySpace page. Besides revealing their new member on the net, the R&B group have also performed with him on their recent gig.

April 22, 2008 03:00:44 GMT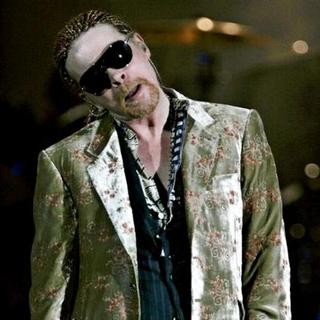 have announced that their "" that has made history by being the most expensive recorded album, is currently "in negotiations" for a release. The album has been shelved for over a decade and lately the talks of actually putting it on the street have been making rounds with the latest challenge coming from Dr. Pepper the soda company.

In their , the band which is fronted by posted a message to their fans, confirming that negotiations are under way. They, however, do not elaborate further on what kind of deal is made for the album. The old plan was to release the album via Interscope in March 2007.

April 22, 2008 02:47:59 GMT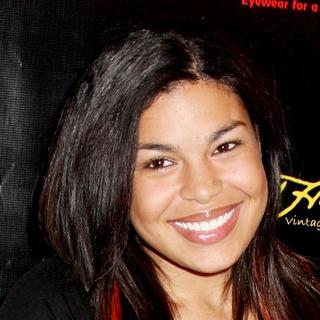 Bad news comes from as the singer has to cancel three scheduled concerts earlier this week due to throat injury. The singer is currently resting because of her throat problem which is also called an acute vocal cord hemorrhage.

One of the shows Jordin had to miss out was performing as the opener for ' tour in Hampton on Saturday, April 19. Beside that, she has also canceled her performance at the Earth Day concert which was held on Monday, April 21 and a show at Penn State University on Sunday, April 20.

April 22, 2008 02:25:25 GMT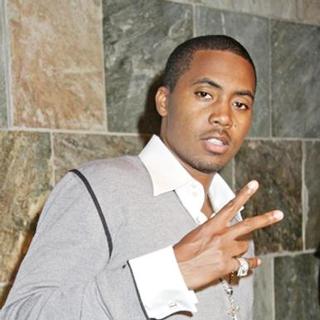 In a bid to make the word 'Nigger' having a subtler meaning, has leaked a new song that proudly bears the title. The rapper who made headlines in October last year for naming his new album "Nigger", has released the single "Be a Nigger Too" that contains the controversial word all over its lyrics.

In the song, Nas talks about sensitive issues such as Islam, the NAACP, the murder of South African reggae artist Lucky Dube and also young using the N-word for racial slur but didn't make him mad. He begins with: "You are now allowed to listen to the radio, real niggers are back" before going with "I'm a nigger, he's a nigger, she's nigger, we some niggers / wouldn't you like to be a nigger too / They like to strangle niggers, blame a nigger, shootin' niggers, hangin' niggers / still you wanna be a nigger too... true," on the chorus.

April 21, 2008 09:35:08 GMT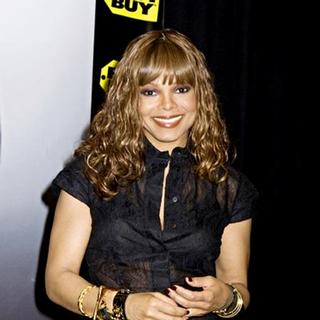 After having her new album 's promotion being halted because she was hospitalized on March 10, Janet Jackson is set to launch her fourth single. Reports said that Janet will release "Can't B Good" for a wider audience through Contemporary Hit Radio Pop stations on June 9, 2008.

Previously, the single actually has been released for selected radio stations format through Urban Adult Contemporary stations on March 18, 2008. But now her label Island Records has decided that the single should get more listener, so they planned to also release it for CHRP stations.

April 21, 2008 09:13:12 GMT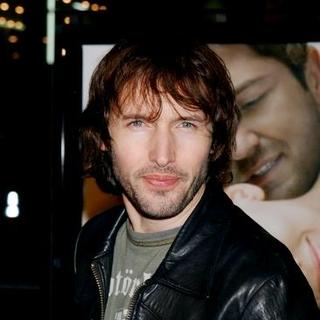 English singer is set to expand his musicalities by entering the hip-hop realms. The British singer reportedly will do a collaboration with a French rapper, Sinik.

Previously, James and Sinik have collaborated on the pop singer's song "I'll Take Everything". They made a French version of the song called "Je Realise" which included the rapper's rhyme on it . Reports said that the reworked single has become a hit in France.