November 22, 2007 07:46:00 GMT

Once it was cleared out that his rivalry with was , offers his condolences to the buddy. The rapper thinks Kanye is doing the right thing by back performing not long after his mother passed away.

"That's really an unfortunate situation and I hope he can work his way through it," 50 said in an interview. "It's good to see him actually touring. You can work your way back into a comfortable space where you can deal with those situations."

November 22, 2007 07:11:44 GMT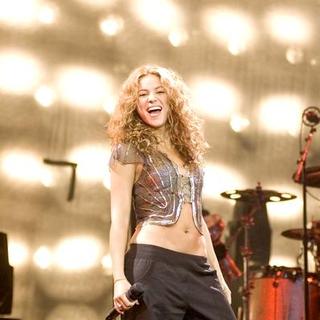 has encountered a problem in Afghanistan through her hips. The Colombian singer has sparked a friction between the Muslim country's government and their national TV station after the latter broadcast her sexy moves.

While her shows are known to sometimes feature her belly-dancing and skimpy clothes, one of it didn't impress Afghani government when it was broadcast on Tolo TV. It was deemed as the latest sign of bad western influence that, as a pro-government newspaper said, will prompt more suicide bombers.

November 22, 2007 06:01:32 GMT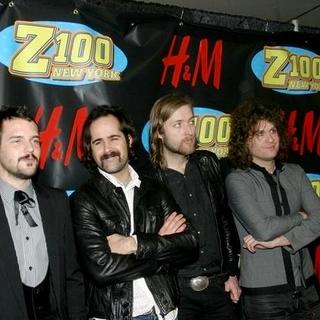 In what came as a surprise, premiered a second video from their compilation album ''. The rock band released a clip for their cover of Joy Division's 'Shadowplay' that also becomes the soundtrack of British film ''.

Since the movie is a biopic for Joy Division's frontman, Ian Curtis, the band share some of their shots in the video with excerpts from the 2007 movie.

November 22, 2007 04:36:30 GMT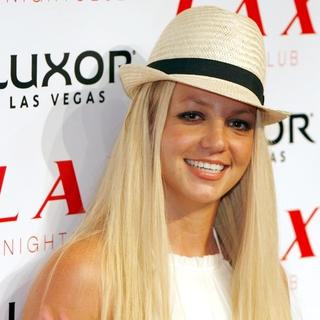 The second video from ' '' has to come later than expected after the production was halted. The video's producer was involved in an accident and therefore the shooting schedule was changed from November 16 to thanksgiving days (November 22-25).

"They rescheduled it for next week," said a statement issued last weekend. "It's strictly the production company's fault and they are paying to compensate for lost time." The shooting is for her second single 'Piece of Me' that is confirmed by Sony/BMG to be officially released on January 11, 2008.

November 22, 2007 03:58:54 GMT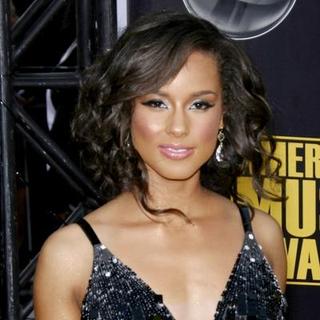 Two extraordinary things happened on the Billboard Hot 200 chart this week. Apart from the fact that the #1 album last week, 's '', takes a sharp plunge this week, ' '' sells a number that makes it the highest selling debut for a female artist since broke it in 2004 through ''.

'As I Am' took the top position after moving 742,426 copies according to Nielsen SoundScan. This would be her fourth album that opens at #1 and the one selling the largest number of all her albums. However, it is still one level below 's '' (957,000 copies) to be the highest selling debut in the past two years.

November 22, 2007 02:11:34 GMT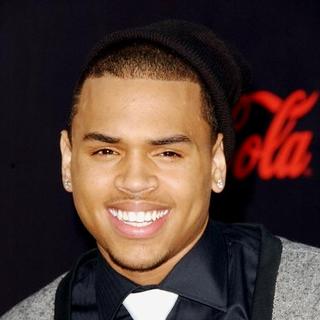 The official music video of 's 'With You' has finally arrived. The clip was posted on his MySpace page on Tuesday, November 20.

It was partly with, reportedly, a director named Erik White taking over the project. Brown confirmed to MTV sometime ago that he also co-directed the clip, to the point where he wanted to go personal with the camera by mostly taking solo shots.

November 21, 2007 09:41:18 GMT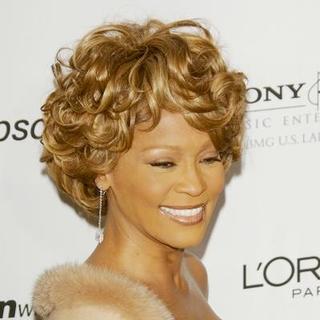 Off her media frenzy personal life, has announced a comeback to music. The singer who has separated from husband will perform in Kuala Lumpur, Malaysia on December 1.

Whitney announced this gig through a video that last less than 10 seconds. The concert is part of Live & Loud Music Festival, a 10-day music event brought by the local organizers. The chief festival director, Reymee Mohamed Hussein explained that each artist will do long sets instead of bits and pieces.

November 21, 2007 08:28:32 GMT
has finally admitted that his chart battle with back in September was mere publicity stunt. West came up with the idea, 50 nodded his head and the latter added a little spice.

50 first came with a shocking statement that he will retire if his album '' was to lost from West's ''. Upon both albums release on September 11, West's beat his by more than 250,000 copies. West has just revealed that there was no personal beef, it was all made up to boost the sale.

November 21, 2007 07:58:34 GMT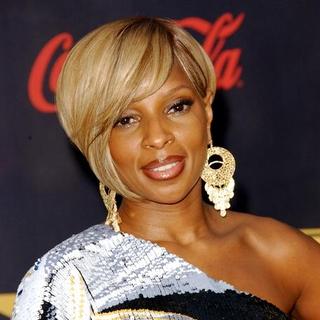 A brand new single from has been used in an iTunes commercial. The song which is titled 'Work That' and the ad are part of the promotion for Blige's upcoming album ''.

With the partnership, the album which is slated to be released on December 18, is available for pre-order on iTunes. Meanwhile, 'Work That' is also made available for a single, although the lead single from the album is 'Just Fine'.

November 21, 2007 07:32:14 GMT

With Oscar season coming out around the corner, more and more acts are being tipped to be one of the nominees. 's guitarist, Jonny Greenwood, is one of them.

The British musician is in close possibility to bring home an Academy Award for his contribution in Paul Thomas Anderson's latest film, ''. He is credited in the musical score that is described by a movie industry insider as "menacing and difficult to listen" but being loved by Hollywood.

November 21, 2007 06:17:45 GMT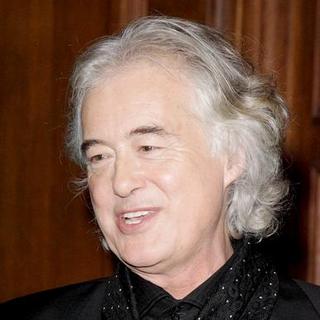 Rumors are high that is going to extend their reunion to a full tour in 2008. The words may not come from the legendary band themselves but a possible supporting act, The Cult.

Ian Atsbury, vocalist of the 1980s heavy metal band, spilled during one of their gigs last week that they will come back next year, supporting a huge band. "We'll be back next year, Atsbury said. "Because we're opening for a band you may have heard of ... the name starts with an 'L' and has a 'Z' in it."

November 21, 2007 04:49:15 GMT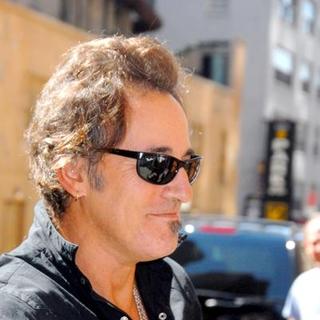 After only revealing bits and pieces of his Magic Tour, finally announced the full schedule of his 2008 itinerary. The 'Boss' will start a full-force tour on February 28 with support of his long-time collaborator, E-Street Band.

The announcement came after the singer and the band wrapped up the first leg of the tour on Monday, November 19. The new schedule is now comprised of 30 dates and will stretch through April 30, but first they will be on the road starting from November 25 up till December 19 for European leg.

November 21, 2007 03:09:22 GMT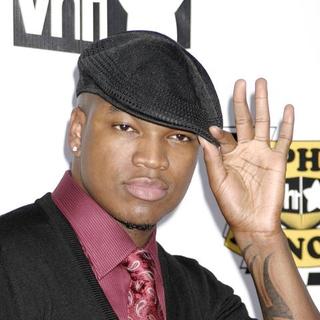 is yanked out of R.Kelly's 'Double Up' tour. A rep from Kelly's camp said that it was between both artists' managements and none is to be misunderstood as personal friction. Ne-Yo apparently disagrees with this.

Ne-Yo, who is dropped as Kelly's supporting act after only two performances, received the news through his rep on Monday (November 19) night. "I am disappointed that I won't be able to perform for my fans," he said in a statement from Def Jam.

November 21, 2007 02:34:33 GMT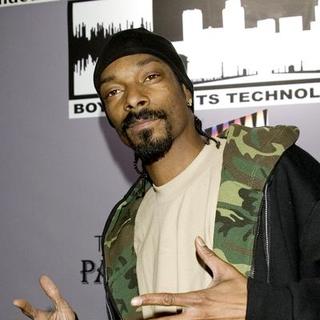 Although no specific date has been laid out, has confirmed that his ninth studio album, '', will arrive in March 2008. The first single is ready to be released, so does its music video.

Snoop previously under the title 'Sexual Eruption' on his , but it has apparently been changed to 'Sensual Seduction'. It is an up-tempo ode to the early eighties where 'talk box' effect is added. "'Sensual Seduction' is like a throwback feel-good song," Snoop Dogg said in a statement. "I wanted to have fun with this one ... and the video is crazy."

November 20, 2007 09:34:25 GMT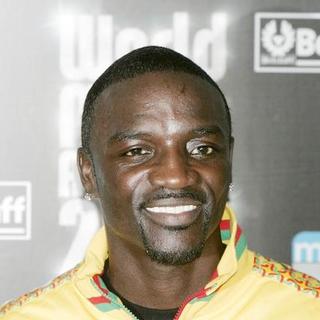 In the past few days, a new track from has surfaced on the internet. Apparently, it was the R'n'B singer's cover of 's 1983 single 'Wanna Be Startin' Somethin''.

This rendition is expected to appear in the that was reported last month. 'Wanna be Startin' Somethin'' is one of the four songs that will receive the remix, others being 'Billie Jean', 'The Girl is Mine' and 'Pretty Young Thing'.