May 05, 2008 07:45:35 GMT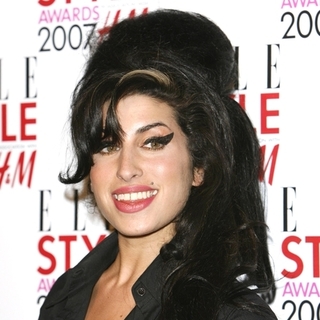 The news about 's involvements on the new James Bond movie "" soundtrack takes another twist. After recent reports claim that she is working on a song for the new Bond movie, a new confirmation stated that she won't be doing the project after all.

Musician and producer who previously revealed to the press about Amy's involvements in the movie's soundtrack has now said the opposite thing. Mark denied his previous statements by saying at the time Amy was still not ready to start any recording. "Unless by some miracle of science it gets recorded and someone sings a vocal," Mark said.

May 05, 2008 07:28:56 GMT
A new music video has been premiered by Soulja Boy on May 4. The new clip was made for his single "Donk" and directed by FLX.

The new single itself was taken from his latest album "SouljaBoytellem.com", released October 2, 2007. It also becomes the fifth single that has been released from the album.

May 05, 2008 06:45:28 GMT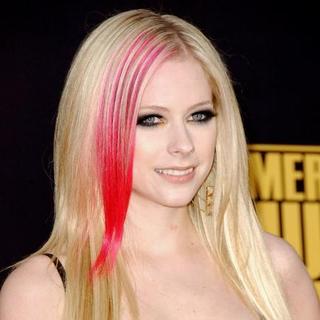 has made an important but disappointing decision for the rock singer's fans by deciding to cancel her scheduled tour dates. Avril was made to cancel her six upcoming shows in North America because of having an acute laryngitis.

Because of her illness she was forced to cancel of her shows in Anaheim, Universal City, Santa Barbara, San Jose, Spokane and Eureka. Her throat problem has actually occurred since late April where she previously canceled her concerts in San Diego and Phoenix to rest her voice.

May 05, 2008 06:03:00 GMT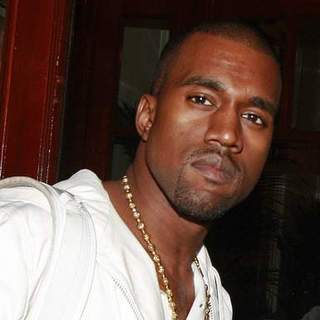 New development comes from regarding the rapper's rage over recent review of his concert. After showing his anger to Entertainment Weekly's review, Kanye now published a new blog entry stating his apology for the concert and also to EW.

On his blog, Kanye wrote that there were actually some troubles during his concert at Houston, Texas on Friday, May 2 and for it he said sorry to the fans. "When I started the show the other night we were having a lot of technical issues due 2 the heat. The 2 huge screens on both sides of the stage were glaring bright blue like when your DVD player acts up at home. I asked for them 2 turn the screens off 3 times because it was distracting 2 the show. The fans were not getting what they paid for," Kanye said.

May 05, 2008 04:19:39 GMT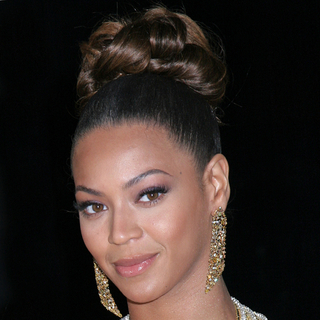 showed her love and support to her husband , by performing as supporting act for his tour. Beyonce made a surprised appearance on the rapper's 'Heart Of The City' tour on Friday, May 2 at the Madison Square Garden, N.Y.

On the concert Beyonce appeared for only 15 seconds doing her "Crazy In Love" booty shake that successfully excited the crowd. The concert itself is actually one of the shows for Jay-Z's tour with Mary J Blige.

May 05, 2008 03:35:40 GMT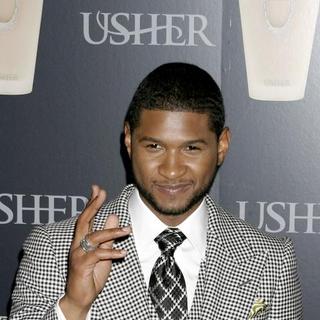 Shortly after premiering his music video for "Love In This Club" on April 7, has already set to launch his next music video. This time the R 'n' B singer is preparing the music video for the single "Moving Mountains", which reportedly will be the continuation from the previous video.

The photos of Usher's at the set of the new video shoot are available at . From the photos it can be seen that for the upcoming video , who was featured in the previous video, has been replaced by another model.

May 05, 2008 03:08:47 GMT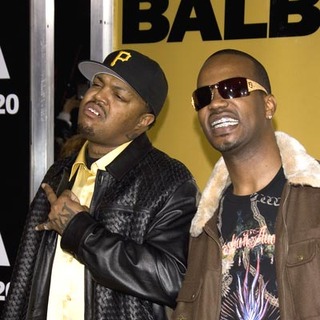 The Memphis based rap group "" have premiered their new music video for the single "Lolli-Lolli(Pop That Body)". The new video was launched to public on May 3 and on the video the group were seen dancing with lots of sexy female backup dancers. It was directed by Dale "Rage" Resteghini.

For the single the group also collaborate with other musicians, such as , and Superpower. The song itself will be included on the Three 6's upcoming album "", which will be released on June 24.

May 05, 2008 02:25:12 GMT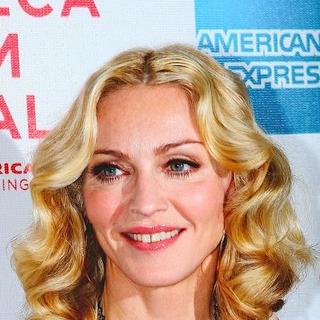 For some people the word is no longer a medieval Italian term for My Lady, but it's closely associated to a successful singer who has spawned 11 studio albums and raked in success with each of them. Over a period of more than two decades, Madonna has managed to embed her name in the music history as the legend itself, and for this impressive journey, AceShowbiz.com has selected her to be featured in Artist of the Week for the week 19 of year 2008.

The uber singer is particularly consistent in making her works 'current'. She has dropped pop albums, dance pieces and this year she moves to R 'n' B-oriented record that brings her to the mainstream. Her latest project "" was released on April 29 and for the fourth time in her career, she topped the British singles and album charts at the same time. The album soared through #1 and so does its first single "4 Minutes" that features and .

May 03, 2008 07:27:29 GMT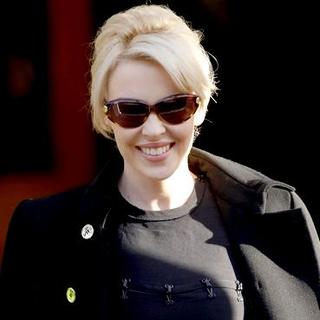 confirms her affection of Japanese culture by reminiscing a geisha look on her tour. The singer has decided that she will dress up as the traditional Japanese entertainer for her upcoming European tour that will start in Paris on May 6.

It won't be the first time that Kylie uses the geisha looks as she has already done it years ago. Meanwhile, in order to support her stage act the singer will also wear seven costumes originally designed by renown designer Jean Paul Gaultier.

May 03, 2008 06:54:22 GMT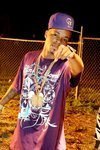 Yet to officially release his second studio album "", which is set to hit the stores on June 10, has already planned to release his third album. The rapper has even set a name and a release date for his third album. It will be called "The Realest" and will be released on December 16.

Meanwhile, speaking about his upcoming second album, Plies said that "Definition of Real" won't be that different from his first album that was released in 2007 "". "I'm the same dude before I made 'The Real Testament', so I guess my mentality and my mind state is pretty much 85 percent the same. Now I've kind of learned a little bit more that comes with being successful. To diversify my music and still give you the female looks. With this album, the formula is the same," Plies said.

May 03, 2008 06:14:21 GMT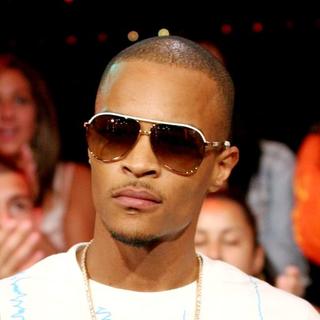 After releasing his first single "No Matter What" through the Internet, now reveals more details about it. To MTV, the rapper said that he recorded the song in January and admitted that at the time his heart was still full of hatred. "I would say I recorded it probably around the holidays or January, something like that. When the hate was real fresh and I was counted out by most," he said.

Explaining more about the process of the song writing, T.I. said that the whole lyrics came from the heart. "I see things, hear things, observe things. When I sat down to write it, all those things, the things that seemed most important, just came out. I didn't intentionally write about one thing or another; I just wrote from the heart the things that stuck with me throughout the ordeal, what I had seen on the news. It just came out at the time," T.I. said.

May 03, 2008 04:45:06 GMT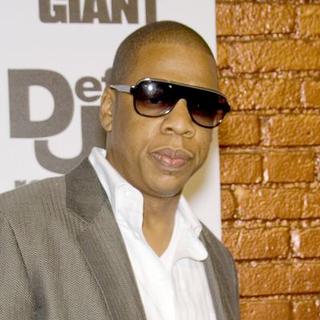 New development regarding 's contract deal with concert promoter company Live Nation has just surfaced on the media. Latest report from Billboard, claims that the company has secured the deal with the rapper on May 30.

Revealing more details about the agreement, report says that Jay-Z will be getting 775,434 shares and also an option for another 500,000 for the price of $13.73, which will go to Jay-Z's affiliated company Marcy Media. Marcy Media is also connected with the joint entertainment company between the rapper and Live Nation called Roc Nation LLC.

May 03, 2008 03:59:12 GMT

Rock band reveal a good news to their devotes as the band announce that they are now working on a new album. The band have started on making the demo songs for their ninth studio album and on it they will team up with music producer and their long time friend Brendan O'Brien.

Revealing about their album's working progress, Pearl Jam's guitarist Mike McCready said that they are still working on five songs at the moment but hoping that it can be released this year. "It's really in its infant stages right now. We have about five ideas that have been worked on," said Mike to Rolling Stone.com.

May 03, 2008 03:13:42 GMT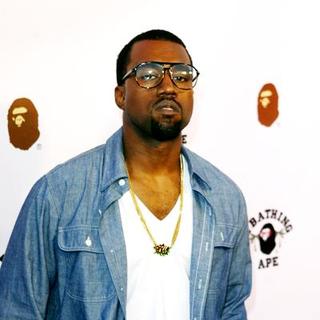 Music reviewers are sometimes called by artists as their number one enemy and apparently it's also what thinks. These can be seen by Kanye's rage on the review made by Entertainment Weekly (EW) regarding his 'Glow in the Dark' tour performances.

On the review, EW's reviewer Chris Willman gave the tour a B+ for all its performances and also calls Kanye a nut. Besides that, Chris also gave minor words for other performers on the tour, stating that needs to ramp up her charisma and that Pharrel Williams is not a great singer.

May 03, 2008 02:34:20 GMT
The remake single that features and 's collaboration has been leaked on the Internet. The song titled "If I Never See You Again" is a remake of Maroon's single that was already featured on the band's previous album "" but the band decided to make a new version of it and asked Rihanna to sing some parts of the song. The single supposed to get its official radio release on May 13.

The song will be included on both artists' re-release albums. Rihanna's upcoming deluxe edition of "" will be released on June 17. Meanwhile, Maroon's repackaged album hasn't set its due date yet.