February 28, 2008 08:58:22 GMT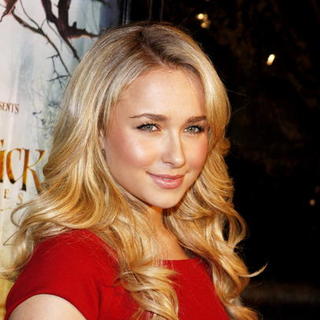 has made use of the spare time she had while the writer's strike was going on earlier this year by working on her album. The starlet who claimed worldwide fame through her indestructible cheerleader role in TV series "Heroes" finished shooting the show in December 2007 due to the WGA strike.

When asked what she had done while not filming, Panettiere said "Working on my album...The thing about the album that I wanted the most was making sure that every song didn't sound the same." According to her MySpace page, the debut studio album from the actress will be released later this year in Spring.

February 28, 2008 08:29:35 GMT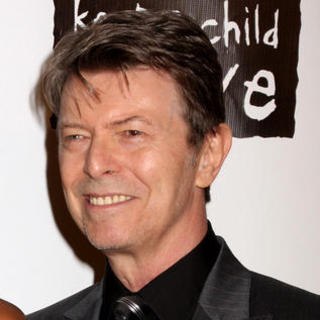 is taking part in the soundtrack to TV series "Heroes". The rock singer who has not released an original material since 2003 is contributing his 1977 single of the same title to the CD which will be available physically via Best Buy on March 18 and digitally via Zune.

Meanwhile, is also among the contributors, lending "Man in the Long Black Coat" that appeared on his 1989 album, "". The singer who is notoriously strict in licensing his singles decided to give the permission to the song because the show's producer Allan Arkush and creator Tim Kring has worked with Dylan in another TV series "Crossing Jordan".

February 28, 2008 06:39:43 GMT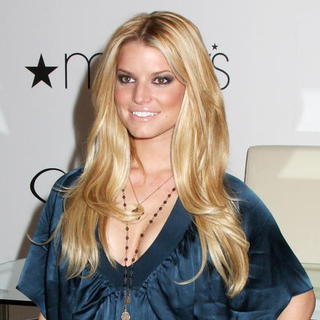 Giving something back to the community, is set to perform in front of U.S. troops in Kuwait. According to a press release, she will join rock bands and Filter, comedian Carlos Mencia, and DJ Z-Trip during the event.

"It's truly an honor to perform for the troops," Simpson said in a statement. "Through Operation MySpace, I get to serve my country by doing what I love to do in front of thousands of brave men in uniform. It's every girl's dream!"

February 28, 2008 06:15:40 GMT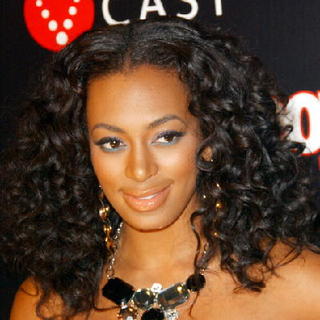 is looking for talented musicians to join her in a band that will back her up during live shows. The younger sister of will hold an audition on March 6 at Los Angeles' SIR Studio.

Solange is reviving her '60s inspired band, The Hadley Street Dreams, by searching for 2 female background singers, 1 drummer, 1 guitar player, 2 keyboardists, and 1 bass player who is able to play upright as well. The selected musicians will be involved in many events leading and following the release of Solange's new album, "Soul Angel and the Hadley Street Dreams" which is due August this year.

February 28, 2008 05:07:32 GMT
The music video of "If Only" which is 's third single off "" has been premiered. Apt to its title, in the clip Tunstall played a ski-jumper who fails to break a record and make her jump.

The snow-themed video reportedly was shot in Norway's Olympic Ski Jumping Hill in Lillehammer. Tunstall attempted to make a high jump and was in the middle of a good one when something went wrong, causing her to take a free painful fall. In the end of the video, she was seen bloody but smiling to the camera.

February 28, 2008 04:36:14 GMT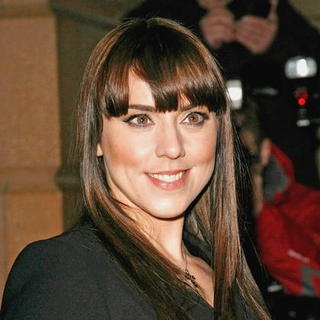 The reunion tour has wound down on February 26 in Toronto and each member is prepared to go on with their lives. Single Melanie C in particular, is prepping for her solo album which will be called "".

"I think most of the songs on this album are more about relationships and personal feelings and fears and experiences," Mel C said. Some songs that will be included in the new album are "Your Mistake" that speaks about a child of divorce and "The Moment You Believe" that emphasizes on the power of love. The first single, according to NME will be "Carolyna".

February 28, 2008 04:12:34 GMT

Despite on and off status as well as frequent line-up changes, drummer confirms that his band will embark on a tour to support their first album in eight years, "The Dirt". All the original members will be on board including Lee who was rumored to quit last year.

Writing on his website, Lee said, "Nope! I never quit! Silly rumours! We're all together! We're goin' on a world tour starting July 4th!". The confirmation was further enhanced by bassist Nikki Sixx who wrote "10 songs done for the new CRUE album so far, I'm very proud of the songs. I think we're onto some of the better songs we've had in years... .The chemistry in the studio as we're writing (The Dirt) is unbelievable."

February 28, 2008 02:53:41 GMT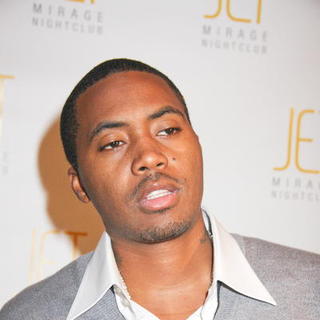 Not only who are taking an action against a review from Maxim, a Hip-Hop icon whose upcoming album got a premature review also speaks out. Rapper has lashed out at the two-and-a-half out of five stars rating that the men's magazine had given to his upcoming album "Nigger".

There was a rift between the publishing and the Crowes regarding the band's album called "" that was given also two-and-a-half stars while in fact the album's full version was not even available. Similarly, Nas claimed that his album is not yet done and he reportedly is still working on it but the review made it sound so so.

February 28, 2008 02:26:35 GMT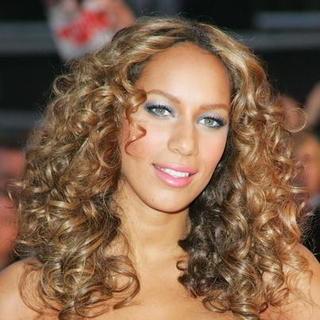 After the acclaimed "Bleeding Love", pulls out "Footprints in the Sand" as the next single off her debut album, "" and premieres its music video on her official site. The X Factor winner will in March release it as a single together with "Better in Time" in the A-side.

Reports said that the video was directed by acclaimed director Sophie Muller and shot at London's Hampton Court Palace. The clip includes scenes where Lewis visited Africa as part of the relief campaign as well as shots that were taken in Los Angeles.

February 27, 2008 08:21:57 GMT

The full version of 's highly-anticipated music video has been released. "Touch My Body", the first single from the singer's upcoming album "" has received its music video premiere today (February 27).

The video begins with a scenario where the nerdy character played by actor Jack McBryer came by Carey's house only to be surprised by what he sees. Carey, only in black bra, hot pants, stockings and a bathrobe opened the door for him and led the way inside her mansion.

February 27, 2008 07:58:01 GMT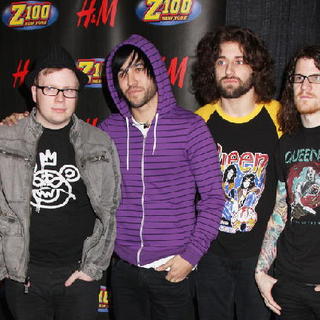 While prepping for their fifth studio album, will release live CD/DVD that chronicles their June 22, 2007 concert in Phoenix. Beside the materials that they played in the occasion, there will be a studio version of 's 'Beat It' that they have covered.

Their rendition of the classic song also features "special guest guitarist" that will be announced later. Simply titled "****", the first live album from the band will also feature cover songs like 's "One and Only", 's "Don't Matter" and Panic! At the Disco's "I Write Sins, Not Tragedies".

February 27, 2008 06:10:46 GMT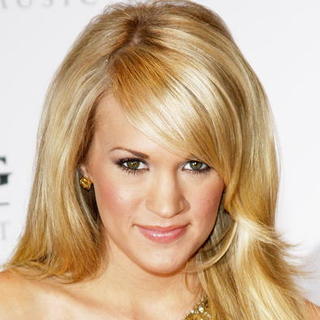 Together with , will unleash the names that will be contending for prizes at 43rd Annual Academy of Country Music Awards. Both country music icons will attend a press conference on March 4 at Nashville's Country Music Hall of Fame and Museum.

The announcement of the nominees will come a day before the beginning of Country Radio Seminar, an annual conference of radio executives from throughout the nation. ACM and United Stations Radio Networks will sponsor the Paisley-headlined Music City Jam on March 5.

February 27, 2008 04:33:43 GMT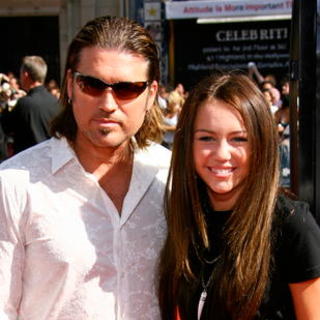 Teen star and her singer dad are set to be the host of 2008 Country Music Television Music Awards on April 14 at Curb Event Center at Belmont University. They will also make a performance at the event that appreciates the work of country music videos.

"Miley and I are so excited to be hosting the CMT Music Awards," Billy Ray said. "We know it will be a fun-filled night with a lot of great music performances." The pair have pocketed a duet called "Ready, Set, Don't Go" but it is not confirmed by organizers what piece they will be playing at the Nashville event.

February 27, 2008 03:49:56 GMT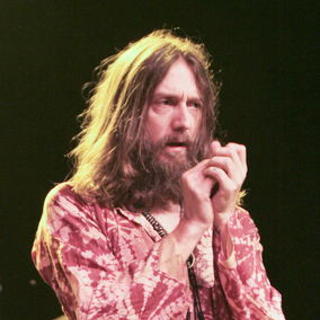 In a quick response to save their reputation, Maxim magazine has released a statement regarding The Black Crowes' album, "Warpaint" that they reviewed without actually listening it in its entirety. Editorial Director James Kaminsky apologized to the readers, admitting a policy breach.

"It is Maxim's editorial policy to assign star ratings only to those albums that have been heard in their entirety," the editor said in a . "Unfortunately, that policy was not followed in the March 2008 issue of our magazine and we apologize to our readers."

February 27, 2008 03:27:56 GMT
Denying "Licorice", comes up with a new title for her new album that is not far from it. The pop queen who moves to R'n'B in her upcoming album has decided to name the piece "" simply because "she loves candy".

"It's about the juxtaposition of tough and sweetness," her representative Liz Rosenberg told Entertainment Weekly, "or as Madonna so eloquently expressed 'I'm gonna kick your ass, but it's going to make you feel good.'"