March 03, 2008 02:53:08 GMT
One can never underestimate the power of fans, especially when they are turned down. Several hundreds of 's fans got violent after the rapper's show in Omaha, Nebraska was canceled, forcing a police intervention.

A dozen of police officers were alerted to the Sokol Underground club when the February 29 concert turned to a fiasco. Angry fans who had paid up to $30 to see the rapper reportedly crowded an intersection and caused damages to the venue, including a ripped ticket booth.

March 03, 2008 02:23:51 GMT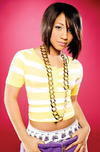 Emerging R'n'B singer has premiered the second music video from her self-titled debut album. After the -featuring single "Promise Ring", the 15-year-old pulls her collaboration with called "I'm Grown".

The video was reportedly shot in early February in New York City with Bow Wow and premiered on February 29 on BET's Access Granted. It basically takes shot at a house party where Evans is supposed to meet her boyfriend.

March 01, 2008 07:17:41 GMT

has come to a revelation that she may not stay in the music business very long. The soul a singer who has been compared to Janis Joplin, reveals intention to become a nurse.

She said, "I certainly don't want to get to 60 and find I've only been a singer all my life. I'd like to go back to school one day. I'd like to train to be a midwife. I want to experience all aspects of life and visit every country in the world." The singer has spawned three studio albums, and scored a movie role in the fantasy flick "" (2006) as Angela.

March 01, 2008 05:01:11 GMT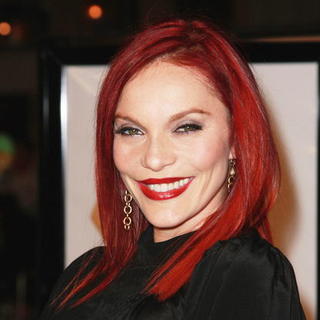 From seven down to six, are now forced to survive with only five members. Red-headed Carmit Bachar who was included in the troupe when they released their 2005 self-titled album, announced her departure from the -fronted band to start her own career.

According to reports, Bachar who is one of the longest members of the group, announced on Thursday, February 28 that she is leaving the group to "pursue other projects". No rep from the group has commented on this but it is expected that the remaining five will continue the band without replacement.

March 01, 2008 04:43:29 GMT
Still going on with his Barrack Obama-pro campaign, ' member posted the second video in support of the political figure. In the new video, he has tapped a string of new artists, including movie stars.

To name some who participate in the video are , , , , , Malcolm-Jamal Warner from The Cosby Show and fellow Black Eyed Pea, . They contribute spoken verses on why they support Obama, backed by a chorus of voices chanting "Obama" and vocalists singing "We Are the Ones" which melody is written by will.i.am.

March 01, 2008 03:51:22 GMT

Anticipation for 's new album may have run dry but an information regarding the album that will be the follow up to his 2004 "" has been refreshed. The new effort from the rapper who sparked retirement rumor out of his latest album's title, will be "coming out soon" according to producer Focus.

"Marshall's album is coming out soon, and we just did a couple tracks together, and we've done a lot of writing together," said Focus in an interview with MTV. "I make my beats and send them out to him." The producer whose real name is Bernard Edwards Jr. refused to reveal further dtails like release date and its sound though.

March 01, 2008 03:27:14 GMT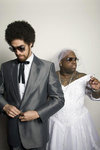 Grammy-winning duo premiered the music video for their first single out of upcoming sophomore set "". The video of "Run" was played for the first time on MTV overdrive yesterday, February 29 on contrary to previous rumors that the clip was not eligible for a run on the channel due to failing Harding Test.

Eccentric as always, the duo comprised of and Danger Mouse are presented as performers on a soultrain like show in the clip that imprints '90s public access show called City Vibin'. is featured in the clip as the host of the show that they performed on.

March 01, 2008 03:05:16 GMT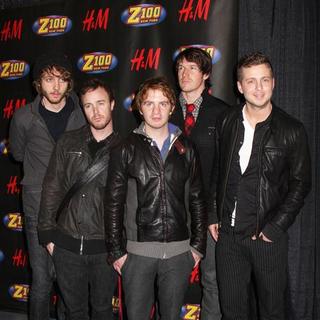 Emerging with their huge hit "Apologize" that was produced by , rock act are set to promote their album "" that was released in November last year. They will stop by in colleges in support of the debut effort, with rapper alongside them.

The unlikely partnership will stop at college campuses in Spring in a tour dubbed "Crocs Next Step Campus Tour". It will start April 10 at Miami's Florida International University and wind down May 3 at Albany's SUNY Albany. Fabolous meanwhile, jumps on this tour to still support his June 2007 release, "".

March 01, 2008 02:48:13 GMT

The first single from 's joint venture with Verizon Wireless has found its way on-line. The uber producer teamed up with the mobile service to create the first ever which first single is "Get It Girl" featuring Keri Hilson.

The upbeat song has been premiered at Pre-Grammy party on February 9 and went to Verizone's V Cast mobile subscribers weeks later. Timbaland will continue releasing a new single each month which will be available in mobile only. According to Billboard, other possible future featured artists are , , , , and .

March 01, 2008 02:14:15 GMT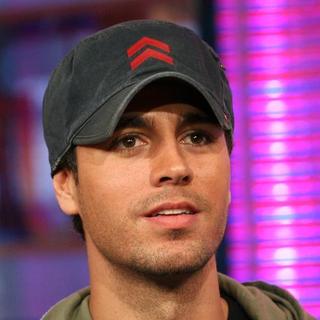 ' anticipated music video for his single "Push" has been premiered on Yahoo! Music yesterday, February 29. The Latin singer previously let out a trailer to it, the end of last year and has now released the full version that as usual involves sexy women.

The version of the song that is used in this video is the one he does with rapper Prophet. This rendition is also included in the soundtrack to movie "". The original version, meanwhile, appears in his "" album and is featuring .

February 29, 2008 08:14:30 GMT

Known for their love of the Earth, refused to play at one of British biggest annual music events. While fans are anticipating for their appearance at the Glastonbury this year, the band had to squash their dreams, reasoning that the stage is not eco-friendly.

Speaking to The Sun, frontman Thom Yorke said, "What we're trying to do is only play in areas that have a public transport infrastructure in place, so that rules out Glastonbury for this year." People who come to the three-days festival usually take private cars as means of transportation rather than boarding a bus or any other public transportation.

February 29, 2008 07:56:11 GMT

Kingston rapper will release his new album under 's Bad Boy Records. The Jamaican musician who had made a collaboration with in her hit single "Whine Up", will release "" on April 8.

Quite star-studded, the album boasts contributions from , , , , and Diddy himself. "A true entertainer is versatile and makes music for the world," Elephant Man commented on his own presence in the music industry.

February 29, 2008 06:37:11 GMT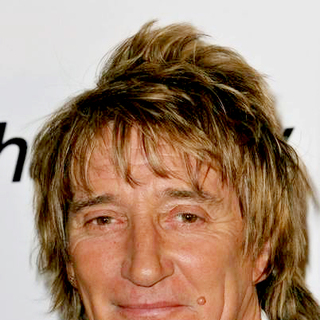 Starting from July 30, will hit the road for a North American tour that promotes his 2007 release "Still the Same: Great Rock Classics of Our Time". Opening the tour is who will be available for the first seven dates.

The 30-dates tour will visit outdoor amphitheaters in cities like Chicago, Toronto, Atlantic City and Atlanta. The tour will wind down August 28 in Tampa, Fla. The tickets meanwhile, will be sold starting from Saturday, March 1.

February 29, 2008 06:13:59 GMT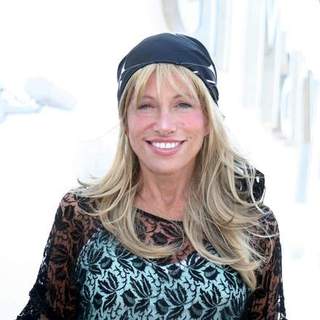 is the latest musician to join Starbuck's newly-established label, Hear Music. On April 29, her album "" will be released via the label which is also the home of and .

Simon opts Brazilian sound in the album that sees the come back of producers Jimmy Webb and Frank Filipetti. "You don't have to be singing bossa nova or samba to get the essence of Brazilian music," Simon said. "There are songs that fit no one rhythm or generic type or song progression."

February 29, 2008 05:00:53 GMT

Now on his own, rapper whose bandmate died on December 4, will release an album with support from other rappers. His first release as a solo called "" will be released on April 29.

According to Billboard.com, those jumping behind this album are , , , , , , , , , , and many more. Meanwhile in the production panel, there are Scott Storch, Jazze Pha, Bigg Tyme, Mr. Lee and a couple more.