May 02, 2008 05:05:41 GMT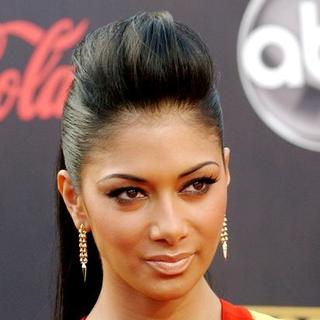 The music video for ' lead singer 's cover of 's "Rio" has just been premiered on April 30. The video sees Nicole in a pink dress singing the tune on a stage in front of a full packed crowd.

The single was actually made for ads promotion of a new Carress' body wash product in Brazil, the Carress Brazilian Exotic Oil Infusions. Before having its radio release in early May, the song has already been made available for tuning and downloads on the brand's on April 8.

May 02, 2008 04:07:02 GMT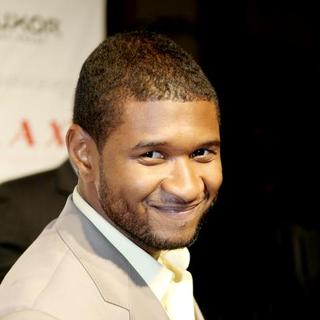 Although the due date for his new album " is coming close, Usher still plans to add some finishing touches on it. The R 'n' B singer told the press that he wants to do more collaboration on the songs from his upcoming album which is set for release on May 27.

Usher is eying and as his partners for two of his new songs "Forever Young" and "Something Special". On "Forever Young", he wants Michael to collaborate with him saying, "I would love to perform my track 'Forever Young' with Michael Buble. I actually wrote that song with the intention of him and me doing it together."

May 02, 2008 03:10:11 GMT
Country singer 's new music video for her single "Last Name" has been released on April 30. The single is Carrie's third from her latest album "" which was released on October 23, 2007.

"Last Name" was written by Carrie and other two songwriters Luke Laird and Hillary Lindsey. It was first released in the U.S. on April 7.

May 02, 2008 02:37:15 GMT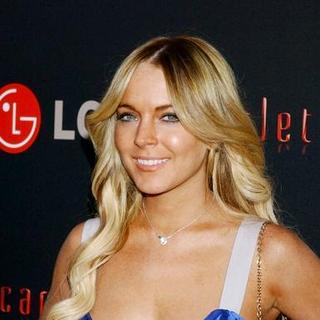 More and more Hip-Hop vibe are injected into 's upcoming third album. After nabbing a collaboration with , reports are saying that Lohan's team has gained the partnership of for the rapper to make a duet with the starlet.

With the addition of Snoop, Lohan officially owns four big names to back up the album. Apart from Ne-Yo, and previously were confirmed to be working on the set also. Writer Roger Friedman noted that the collaboration with Snoop sounded "amazing". He said, "(Universal Music Group) is sparing no expense on this recording, bringing in all the usual suspects like Timbaland and Pharrell to make a good record for the rehabbed and revived Lindsay."

May 02, 2008 02:22:40 GMT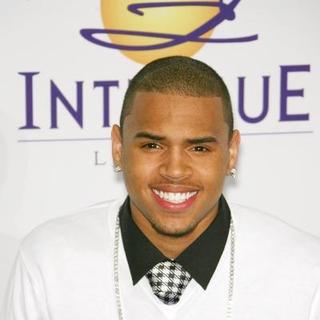 The music video for 's new single "Forever" was premiered on April 30. It was shot in California, April 4, 2008 and was directed by Joseph Kahn.

The single itself was made to be the new song and first single for the release of Chris' repackaged album "Exclusive: Forever Edition". After its release, "Forever" managed to debut at #9 on the Billboard 100 chart.

May 02, 2008 02:13:49 GMT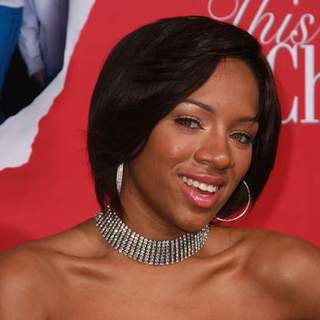 In coincidence with her album release, has premiered a video for the single "L.I.F.E." on Yahoo! Music. It was previously thought to be "What It Is (Strike a Pose)" which will be made the next single from the album, "", however the video that was premiered instead was for "L.I.F.E."

The video was serviced on Wednesday, April 30, showing the teen star rapping on top of a roof while shots of people going through "life" are being played. The song as described by Mama's label Jive, is channeling female empowerment and addressing troubled youth issues.

April 30, 2008 09:11:45 GMT
One of the ' recently has stated a big announcement regarding her musical career. The singer plans to quit the music scene and concentrate on a new career as an author for children's books.

Geri confirms the news to the press claiming that she is finished as a singer. "I feel like I've hung up my hot pants now. I'll always try and be honest about myself. I've finished as a solo artist. Right now I just feel really comfortable writing books," Geri said.

April 30, 2008 08:45:46 GMT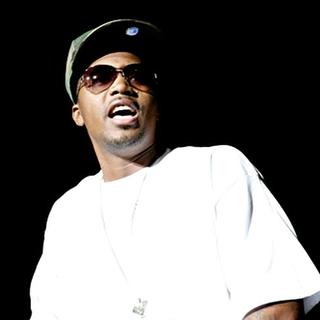 Rapper is making a huge decision that may disappoint his fans by deciding to stop playing some on his hit songs in concerts. The rapper plans to pull out the tracks that disses other artists from his gig's song list.

Nas' reason to stop playing those songs because he has made peace with the artists he once mock on the tracks. Confirming the news he said, "After the first year, there was no need to be out there yelling people's names and cursing them out... You're out there saying people's names that you've since reconciled."

April 30, 2008 07:38:52 GMT

After recently managed to put his single "Lollipop" at the top of the Billboard Hot 100 chart, is set to continue the buzz with new projects. That projects are: to release an official remix version of "Lollipop", shoot a video for his new track "A Millie" and launching his new album "".

Revealing about the upcoming "Lollipop" remix, Wayne ensures that previous remix released by was an unofficial one . "That's not the official remix, but Jeezy is real crazy. I love that one, but it's not the official remix. We gonna put out the official remix two weeks before the album comes out," said Wayne.

April 30, 2008 06:56:25 GMT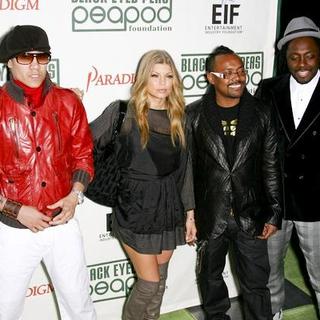 Although recently there have been many protests and boycotts thread for China, the refuse to follow the current. One of their members , confirms that they will still play a concert or tour in China.

Despite acknowledging that the incident in China was a mess, to the press will stated that it's not right to put the blame on all of the Chinese people. "They have all this Chinese boycott stuff - they want to boycott the games, but do the people get punished when they have nothing to do with what's going on?" will said.

April 30, 2008 06:35:05 GMT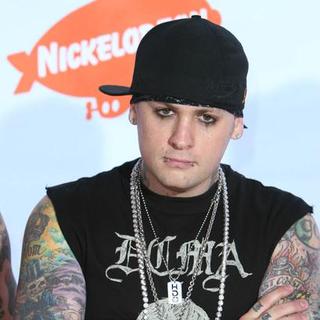 It looks like 's guitarist is really in love with his girlfriend . Benji showed his affection by making and recording a new song titled "Shine Your Light" for her.

The news was revealed by Paris herself to the press claiming that it was the sweetest thing that anyone has ever done for her. "He actually wrote me a beautiful song, and actually recorded it in the studio. He surprised me with it. It's called, 'Shine Your Light.' It's this really beautiful love song about me. It was the sweetest thing that anyone has ever done for me," Paris said.

April 30, 2008 06:04:41 GMT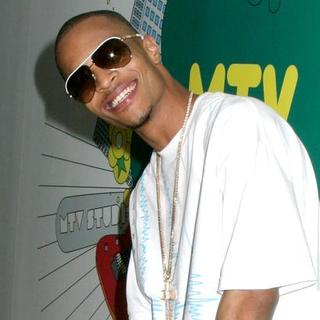 More details on T.I.'s new single from his upcoming album "" has just been revealed on April 29. That day, the new single titled "No Matter What" got its first release to public at his website

On the lyrics T.I. spoke about his life and the problems he is having. Some of it was heard, "Never have you seen in your lifetime, a more divine Southern rapper with a swag like mine. Facing all kinds of time but smile like I'm fine ... pain is a small thing to a giant ... Ali said even the greatest gotta suffer sometime. I ain't dead, done, I ain't scared, I ain't run/ Still I stand/ No matter what, people, here I am."

April 30, 2008 04:04:02 GMT

Being famous at a young age doesn't make forgets about school. The rapper proves it by naming his new album "Back to School". Soulja revealed the news to MTV saying, "My new album is called 'Back to School'. Basically, it is really me taking it back to the basics. It's time to start studying again. Make it happen, man."

Although already confirming his upcoming album's title, Soulja hasn't revealed the official release date. He only said that it will be on the time when the school starts. "The time I drop the album, everybody is gonna be going back to school," Soulja stated, adding that he will focus the new album for teenagers, "My fans are 21 and under. That's what I'm focusing on."

April 30, 2008 03:21:18 GMT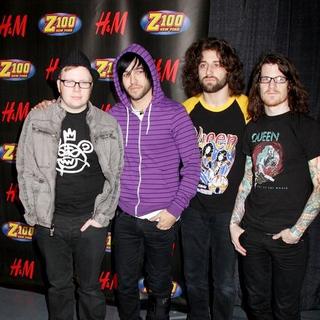 's cover of 's "Beat It" has got its music video premiered at MTV's TRL on April 29. The video was made because the single's radio release received a good appreciation as it debuted at #19 on Billboard Hot 100. 'Beat It' video was directed by Shane Drake and features cameos by Tony Hale, Hal Sparks and Donald Faison.

Fall Out has already played the song in 2007 during their performance at the MTV Video Music Awards before deciding to record it. For the studio version the band's asked to fill in the solo guitar part which on the original track was played by .

April 30, 2008 02:55:48 GMT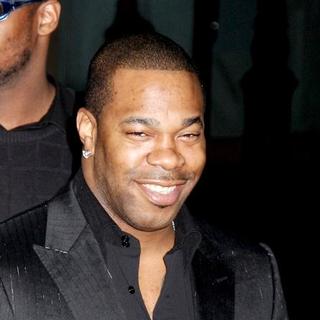 The highly-awaited music video that collaborates rapper and rock band has been premiered a day early on College Hill. The clip is for Busta's new single "We Made It" that will appear on his eight studio album "I'm Blessed", due June 17 via Flipmode/Aftermath/Interscope.

The video was shot back on April 15 in Los Angeles with renown music video director Chris Robinson. Although the song credited Linkin Park as the collaborator, the only members appearing in the video are vocalist and the band's DJ, Mike Shinoda. The song itself is a joint production between Shinoda and production duo Cool & Dre.