April 05, 2008 03:37:36 GMT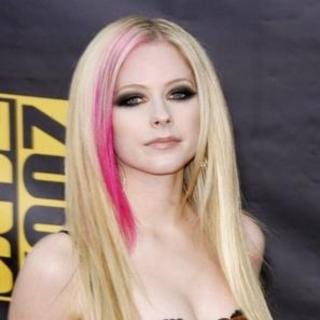 has released the title track of her 2007 album "" as the fourth and final single from the set. A music video of it has been premiered on MTV TRL Italy on April 4.

The clip is directed by the renown Wayne Isham (, ), showing two sides of Avril. One when she was still punk rock girl singing with her band and the other, a more girlish figure where she is dressed in pink miniskirt and does pom pom with her Team Avril. Her brother Matthew makes a cameo in the clip.

April 05, 2008 03:16:16 GMT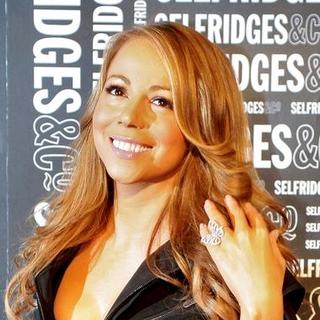 is holding a competition for her artistic fans out there. The diva who will soon release her new album "", wants those who have the guts to design an album cover based on the title of the album. Entries and winning design, however, will not be the final album cover that will be used.

Contestants can upload their final designs via Slide widget and e-mail it to mariahcareycover@gmail.com. Those who got through will get their designs displayed on Mariah's where people will get to vote for the best design. The first winner will be entitled to 2 tickets to Mariah's performance, the singer's new fragrance M by Mariah Carey, a signed CD from Mariah plus having their design molded into poster with with their name credited and Mariah's signature. Five runner-ups will receive almost similar prizes, only minus the two concert tickets.

April 05, 2008 02:44:56 GMT

, 's appearance on NBC's "Today" show yesterday (April 4) was to announce a reunion. The boyband who made it big in the late '80s officially launched their reunion along with the announcement of gigs and a new album. They have also confirmed that the 'Kids' moniker won't be changed although they are reaching their 30s.

In relatively the same time, their was also launched revealing details of their reunion, concert dates as well as blogs entry from the members. Joey McIntyre wrote, "One fueling the other - The love for each other and the love for the game. 5 players never forgetting where they came from but knowing they could go all the way to the top. Nothings changed; every thing's changed. Long live The Block!"

April 04, 2008 09:06:53 GMT

has addressed for the first time the firing of 's vocalist Scott Weiland, citing that the band is actually "relieved" after his departure. The guitarist also told RollingStone.com that they have had some candidates for the empty slot but won't reveal names yet.

"Everybody's just very relieved," Slash told RollingStone. "This is something that's been coming down for a while. I know everybody is tying the STP (reunion tour) thing to it, but it started way before that. We just had a lot of commitments to fulfill, so we just had to drag this thing out until the obligations were finished. Basically, we're just excited about finding someone else and moving on."

April 04, 2008 08:33:53 GMT

are giving their fans the ultimate treat with the release of a deluxe edition of their 2001 album "American Bleed". The set will be in 2 dics, featuring rarities, unreleased tracks, demo tracks, live tracks, B-sides as well as a new material called "Your House 2007".

The original version was released in July 2001, two months before the September 11 tragedy that prompted the band to re-title it to "". The deluxe addition will retain its original title and be released on April 29. Beside the 11 tracks that appeared on the original album, there will also be holiday single "Firestarter" that was attached to "Last Christmas" single as well as a live radio session of "Game of Pricks". For complete tracklisting, log on to .

April 04, 2008 06:16:50 GMT

Rapper has released a new music video for his single "Our World". The song is a DeMarco-featuring that appears as one of the tracks in Elephant's forthcoming album "", due next week (April 8).

It was directed by Ras Kassa the Guru, Jamaican filmmaker who has garnered most of his success from his directorial of mainstream TV and music videos. He had done videos for Beenie Man, and .

April 04, 2008 04:45:54 GMT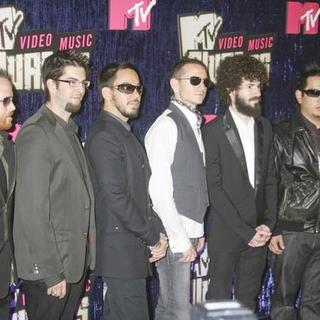 's Projekt Revolution tour is back with its fifth year and a fresh batch of line-up. The jaunt that is headlined by the rock act will also see , , and Ashes Divide (featuring 's Billy Howerdel) on the main stage. Another stage which is smaller will be graced by , , , and the Street Drum Corps.

The first date is set for July 16 at the Tweeter Center, Boston and the tickets will go for public sale on Friday, April 11 but as a gratitude towards fans, Linkin Park give a limited period starting today (April 4) for fans to purchase pre-sale tickets which service charge will be paid by the promoter, Live Nation. This would save fans $8 to 11 bucks compared to purchasing the regular tickets.

April 04, 2008 04:16:41 GMT

has unleashed several photos which will be part of his upcoming Glow in the Dark Tour. Beside revealing , Kanye also shows photos of his who wear minimum clothes and are covered with special paint.

"I can't take it anymore. I have 2 show you guys a model of the stage," Kanye wrote on his official blog along with the posting of the first photo on April 3. "This is not a regular show. I tell people, hey, this show is gonna be crazy and they say, "I bet it is!", BUT THEY HAVE NO IDEA! People expect me to come with innovative stuff... I'm sure a lot of people expect some neon, lower east side, post everybody dressing like the 80's stuff or maybe the light up jacket from the Grammies, perhaps the robot girl and light spectacle they saw on Youtube from the European run. My friends..... NONE OF THE ABOVE!!!"

April 04, 2008 03:41:31 GMT

At least one person was injured when a fight broke out on the set of N.E.R.D.'s music video shoot on Wednesday night, April 2 at New York's Madison nightclub. The brawl that reportedly involved two male extras almost jeopardized the production of the clip which is for the three-piece Hip-Hop group's new single "Everyone Nose".

"Some dude, one of the extra guys, jumped another extra and started calling him a pu*** and punching him in the face," one of the club's employees told MTV News. "They fell against the bar, and there were all these beer bottles up there which were being used as props, and the bottles fell over and broke. The guy who was jumped, his arm got cut, and he started bleeding all over the place. The other dude ran away. It wasn't such a big deal. The police did show up, and the dude that was attacked went to hospital and sat there for two hours before he was seen."

April 04, 2008 03:14:58 GMT
On the verge of releasing his highly-anticipated album, creates much hype with his dance moves. The rapper who has been known to have performed dance routines in his shows, debuted a new kind of dance that he made and called it "The WAM".

He recently served an indoor packed show and told the crowd that he would show them a new move. The audience then broke into a chant "Go Weezy Go Weezy Go" and were told by the rapper to get their cameras ready so that the footage can go to the Internet.

April 04, 2008 02:40:01 GMT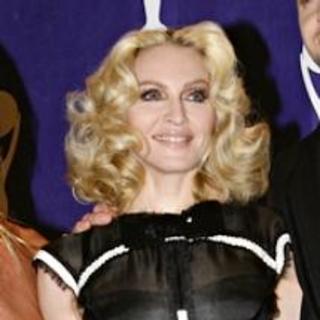 Following the of several screen shots earlier this week, the full version of 's video for "4 Minutes to Save the World" has also been leaked online. It was supposed to premiere later today (April 4) on at 4:44 P.M.. The clip directed by French duo Jonas and Francois, features cameos from the song's featured artists, and .

In the video, Madonna and Timberlake dance away from a destructive black matter and they undress each other towards the end. They eventually were engulfed in the black matter that tore away their skin and flesh, revealing the internal organs. The choreography reportedly is penned by Jamie King who won an Emmy for Madonna's Drowned World Tour choreography.

April 03, 2008 09:27:58 GMT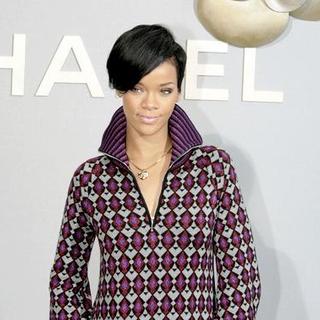 has shot a music video for "Take a Bow", a track which is prepared as a new joint in the re-release of her 2007 album "". JustJared that acquired the on-set pictures, reported that it was taken on Wednesday, April 2 in Venice, California.

In the pictures, Rihanna is still sporting her super short hair and wear a bright red jacket on top of a see-through cardigan. One of the shots involved her driving a silver Porsche. The photos can be found on .

April 03, 2008 08:27:53 GMT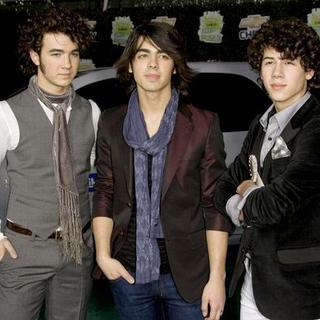 The latest tweens craze, , may no longer be a trio. The band comprising of Joe, Nick and Kevin Jonas have revealed that there is a plan to groom their other brother, Frankie who as for 2008 turns 7-year-old, to be one of the band members.

Frankie, in fact has been taking experience from his older brothers by tagging along in their tour bus. "It's the three of us (on tour), plus our mom, dad and our seven-year-old brother Frankie," Nick said. "We call him the Bonus Jonas, and he's awesome. One day, he might join the band." According to , the plan is to put Frankie as the drummer, a role that is occasionally taken by Nick.

April 03, 2008 07:48:13 GMT

It has been announced that will release their album "" in U.S. on May 6 instead of April 29 like the initial plan. "Scream" is the band's first English full-length album which tracks are taken from their previous German releases, "" and "".

Two singles have been spawned for the Stateside version including the lead single "Ready, Set Go!". A third one which is titled "Don't Jump" will be released on Friday, April 4. Meanwhile, the band and MTV Buzzworthy also offer a different version of "Scream" that was recorded live from Fillmore East in New York. The version can be downloaded .

April 03, 2008 07:18:50 GMT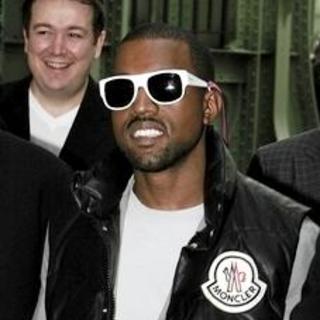 is among the star-studded line up that will grace the stage of the annual Virgin Mobile Festival this year. Virgin founder and CEO Richard Branson announced that the rapper will be accompanied by , , , and the reunited in the Baltimore leg.

Approaching its third year, the I.M.P.-produced festival will be held over two days weekend starting August 9 in Baltimore, M.D.. Tickets can be obtained through Ticketmaster in the coming weeks and any kind of information regarding the festival can be found on .