April 14, 2008 04:53:34 GMT

Animal rights come as a priority for . The rock band, which is fronted by , has canceled a concert at Cheyenne Frontier Days, Wyoming which is scheduled for July 18 after realizing that making a performance at the rodeo venue will contradict Thomas' mission statement.

Thomas' bandmates are pro to his decision and issued a statement on the band's official site. They said, "Regrettably, Matchbox Twenty will not be able to perform at Cheyenne Frontier Days on July, 18th. After careful consideration, it was decided that participating in this event would directly contradict the mission statement of SIDEWALK ANGELS FOUNDATION, our non profit organization."

April 14, 2008 03:10:03 GMT

With the delay of 's "" came a new fresh single which has not been leaked before from the set. A song called "Lisa Marie" has circulated on-line, allegedly is a new addition for the much-delayed album.

"Lisa Marie" is a rap song, allegedly written for an adult star who uses the stage name Lisa Marie. Wayne rapped inside that Lisa who said that she's "a model" encourages him to write a song about her and this would be the result.

April 14, 2008 02:42:26 GMT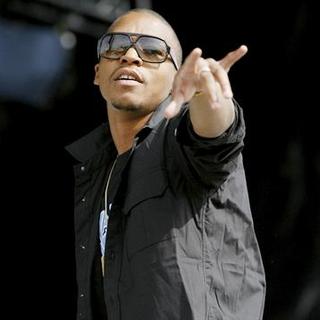 has generously posted his new video for single "Paris, Tokyo" on his official YouTube account. The song is the fourth single from his 2007 album, "" and probably the last from the set before he puts up another album titled "LupEnd" this year.

The video is employing a 1940s theme where the rapper hops on a classic train and at one point rides a camel. Lupe will embark on a tour, supporting and accompanied by and beginning this Wednesday, April 16 in Seattle. Kanye has given a into the concept and the stage of this tour which will be dubbed "Glow in the Dark Tour Ignited by Absolut 100".

April 12, 2008 06:21:20 GMT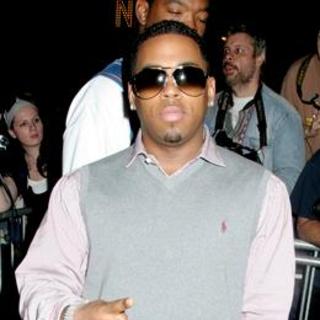 As part of his transition to become an independent artist, announced that he is no longer bound to Disturbing Tha Peace or Def Jam. In an interview with DJBooth.net, the R 'n' B singer said that he is on the verge of making himself the mastermind of his soon-to-be-released EP, "".

Bobby said that the decision was peaceful and that it was made after a discussion with Chaka Zulu and DTP's head . "The decision to leave was totally mine," he said. "I sat down with Ludacris and Chaka Zulu, and I explained to them that it was time for me to venture out on my own. They had no problem with it; they are cool with it, no beef at all."

April 12, 2008 05:21:30 GMT

has made a return on the American Idol stage on Thursday, April 10, being joined by . The show's sixth season winner was featured as a guest performer, singing her single "No Air" which is also featuring Brown on its album version.

"No Air" is the second official single from Sparks' self-titled debut album that was released last year. The single has been gaining a lot of airplay and been selling well that it remains on the top 10 positions of Billboard Hot 100 chart in its 14th week. Sparks recently outed that she was nervous while doing intimate scenes with Brown while being watched by his alleged girlfriend, . She said, "It was hard at first, but then I said, 'you know what? I have to work!' It had to look like I was in love with him, so I had to do it. Hopefully she won't kill me!!"

April 12, 2008 04:43:08 GMT
The soundtrack of "" the movie is revamped with the appearances of two award-winning singers. The flick's director Michael Patrick King revealed to Entertainment Weekly that aka Fergie and are chipping in their voices in the soundtrack album. The latter is known to be one of the cast in the movie, playing the main character's assistant.

Fergie is tackling a number titled "Labels & Love" which will be made the opening credit. King said that Fergie agreed to contribute in the soundtrack after she was shown the movie. "It's an entirely new song with lyrics, but it has the 'Sex and the City' theme as the DNA - on steroids," King elaborated on the sound of the song.

April 12, 2008 04:19:29 GMT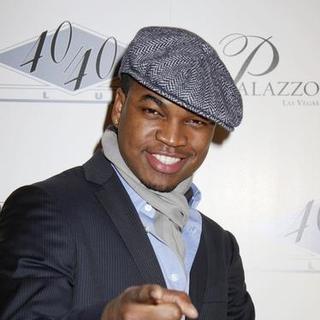 A number of on-set pictures from 's new video has been leaked on-line. The pictures which are in high quality are the shots taken for the music video of "Closer", the first single from the R 'n' B singer's upcoming album "".

Ne-Yo reportedly took the shots of the video at Santa Clara Studios, California earlier this week. It was directed by the renown Melina who also directed his "Because of You" video, featuring Ne-Yo in 'gentleman-looking' suit dancing with a woman. Other shots also show Ne-Yo alone in the center of the spotlight plus him being backed up with four dancers.

April 12, 2008 03:39:20 GMT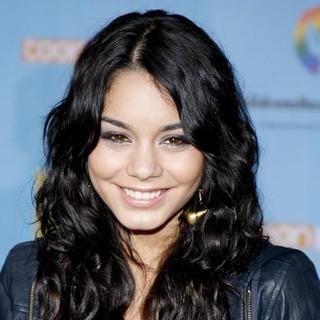 Finally, a new material from has been serviced to Radio Disney. A song called "Sneakernight" has been premiered on the radio outlet on Friday, April 11, and announced as the first single from her forthcoming third studio album, "".

"Sneakernight" is an uptempo piece with pop sound and catchy chorus. It's basically telling about the "second round" of party and dancing after everything has "closed down". In the chorus she sings: "Basically what we're gonna do is dance/ It will come easily when you hear the beat/ Basically what we're gonna do is dance".

April 12, 2008 03:11:50 GMT

A big bash for African leader, Nelson Mandela is on the way as it has been reported that who has been 'behind the curtain' for several years now will appear on his 90th birthday. A celebration for Mandela is prepared to take place on June 27 in London's Hyde Park, in alignment with his AIDS charity campaign, 46664.

The Sun.co.uk reported that a publicist of the event has approached Eminem to appear on the D-Day which is expected to draw a crowd of more than 45,000 people. The rapper is hoped to help the music event raising the money for the charity. "We wanted some of the greatest artists from recent times and Eminem was on the list," the publicist said. "I contacted Eminem's management on the off-chance and never expected him to go for it."

April 12, 2008 02:30:53 GMT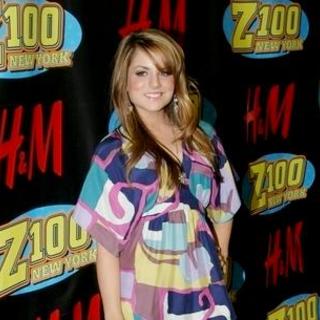 In a recent interview, teen R 'n' B singer revealed that her forthcoming album will be called "All I Want Is Everything". She also spilled that the studio album which will be her third, is going to be dropped in stores in the fourth quarter of this year.

Among the collaborators that she cited are , Polow Da Don, rapper , DJ Toomp and gospel artist J. Moss. She has announced the work of this album in February this year, writing on her MySpace, "I am in the process of recording my third album, presently. I hope to have it out this fall, but I will be releasing a single before then. I have written a lot of new music."

April 12, 2008 02:13:25 GMT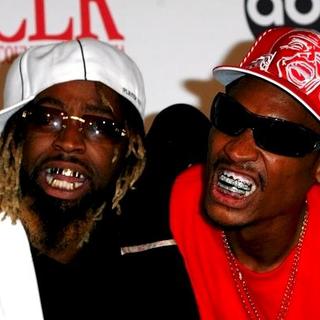 A new video from Atlanta Hip-Hop duo has been released. The group consisting of Eric "Kaine" Jackson and Deongelo "D-Roc" Holmes will have a new album coming soon this Spring and a track called "Drop" is confirmed to be made as a single.

The video was scheduled to be premiered on Yahoo! Music on Friday, April 11. It was however, available first as a sneak peek on their MySpace early this month after the song received big hits on the site.

April 11, 2008 08:50:06 GMT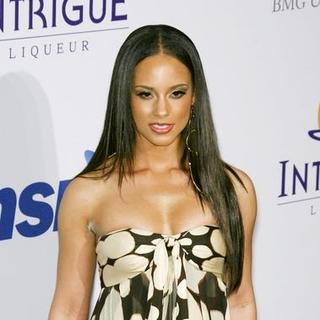 It is now made official that the third single from ' "" album will be "Teenage Love Affair". The Grammy-winning singer recently took time to shoot the music video for the song.

, allegedly from the video has been leaked on-line, showing Keys in long-gown sporting classic look and singing on the stage. The video reportedly will arrive for premiere on Wednesday, April 23.

April 11, 2008 08:32:47 GMT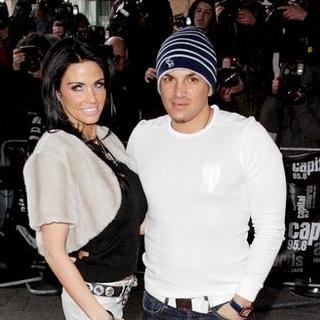 Hollywood's self-published celebrity couple, and are recording their duet album number 2. The new album, like the first one, will be sold with proceeds going to charity outlets that they choose.

"We're going to do another duets album because we managed to raise a lot of money for charity so I think we should do it again," Peter told Loose Women. "Some people out there might say 'don't' but we're going to do an extra long album."

April 11, 2008 08:00:39 GMT
2008 Music City Hall of Fame has announced a fresh batch of music icons that will grace the path of their 'Music Mile' this year. Those taking the fourth class induction which is presented by Gibson guitar are Hank Williams who is the father of , Nitty Gritty Dirt Band, and among others.

The induction ceremony will take place at Nashville's Hall of Fame Park on Sunday, April 20 at 3 P.M., with sponsorship by Great American Country (GAC). It will involve the unveiling of a sidewalk in commemoration of the artists. Public are welcomed to attend the event for free.

April 11, 2008 07:18:38 GMT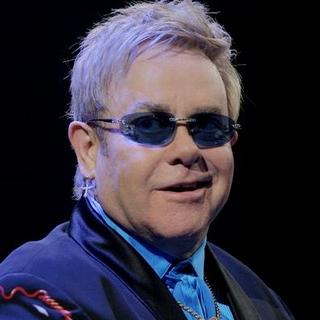 has slipped as many as $2.5 million to Hilary Clinton's pocket for her presidential campaign. The British singer performed at New York's Radio City Music Hall on Wednesday, April 9 to raise fund for the senator, opening the set with "Your Song" and making time to sing his hits like "Rocket Man" and "Daniel".

While there Elton made his purpose more audible, stating that no one is a better candidate to lead U.S. other than Hilary who is the wife of former U.S. president Bill Clinton. "Having said that, I never cease to be amazed at the misogynistic attitude of some people in this country," Elton told the crowd. "And I say to hell with them, The reason I'm here tonight is to play music, but more importantly as someone who comes from abroad, and is in America quite a lot of the time (and) is extremely interested in the political process because it effects the whole world."