July 10, 2008 02:34:01 GMT

The music video from 's collaborative effort with Santogold and ' Julian Casablanca for a song titled "My Drive Thru" has just been premiered on July 9. Beside featuring the three singers, the clip also saw the appearance of Pharrell's band mates on N.E.R.D, Chad Hugo and Shay Haley.

The new video itself saw Pharell, Santogold and Julian singing in white background set with the addition of cool computer effects. In the end of the clip the three singers were partnered by Chad and Shay. The logo of Converse also appeared at the end of the music video.

July 09, 2008 09:11:32 GMT

Having yet confirming any details about their new album, Indie rock band already premiered the music video for their first single "Mercury". The clip was streamed on their at the same day as they perform their single for the first time on Radio 1 on July 7.

The new clip had a very weird plot as it pictures humans in animal heads like monkey and bull. It seems that the story tells about some monkey scientists that are creating a new species (a man body with a bull head) who finally becomes a president.

July 09, 2008 08:45:59 GMT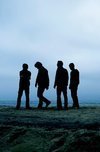 Alternative rock act have just revealed more details about their upcoming studio album. Although, having yet to set the title for the new LP, the band stated to Billboard.com that the follow up to "" would be dropped this fall.

Revealing the details about the upcoming record, the band's frontman Chris Carrabba told Billboard that the new LP "has a vibrance that is suited for summertime." Chris also added that the songs on the new album will sound "a bit poppy. But not in a 'pop' popular music way."

July 09, 2008 07:41:56 GMT

is set to give her dying fans some new music soon that will be featured on her upcoming yet-to-be-titled greatest hits album, which will be dropped on October 7. According to Spinner.com, the Canadian singer will spawn two new exclusive songs for the upcoming untitled LP.

Commenting about Sarah's new project, her manager Terry McBride wrote on his blog, "It is amazing to hear Sarah McLachlan's voice again. There is a purity to her magic as it's from a heart that is wide open and bare in its naked emotion." Promoting the upcoming songs on the record, Terry also added, "The melodies are addictive, the lyrics personal to each and everyone, and the delivery is both spine chilling and uplifting. "

July 09, 2008 06:38:37 GMT
Two years after dropping their latest album "" in 2006, rock comedy band look set to release a new album soon. The news was revealed by one of the duo members Kyle Gass, who told Billboard.com, that he and his bandmate have already begun the work for their new album.

Unfortunately, according to Kyle they have only finished about one to one and a half song only, and still don't have any clue on when the rock duo can finally release the new LP. "It's very challenging, we probably only have one to one and a half songs right now, and we probably need 12 to 15," Kyle explained. "It might take the rest of our lives, but I think it'll be worth waiting for."

July 09, 2008 06:07:18 GMT
After , now are also set to contribute themselves for the upcoming Major League Baseball All-Star- Festivities. 3 Doors have been taped to perform as the opening act at the MLB's 2008 Home Run Derby on July 14 at the Yankee Stadium.

The rockers will be playing two songs at the annual event, held just before the All-Star game on July 15, which are "It's Not My Time" and "Kryptonite". One song from the band and also the whole event will be aired Live by ESPN. Meanwhile, the tickets to watch the event along with the band's special performance reportedly have already sold out.

July 09, 2008 04:36:22 GMT

Two young singers and are setting themselves up to embark on a tour together this summer. The popstars will be joining forces for 16-dates of North America leg called "Jesse & Jordin Live" tour which will start on August 5 in Sacramento, California.

Both Jesse and Jordin are excited with the tour plan and praise each other a lot. Stating out his admiration to the American Idol's sixth season winner, Jesse said, "Jordin has the most incredible voice. She's one of those pure talents you don't see a lot of in this business. I can't wait to get out there with her."

July 09, 2008 03:34:19 GMT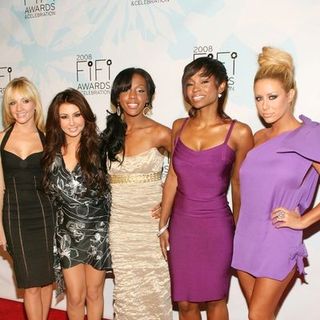 Just before the official release of their new music video for "Bad Girl", a sneak peak of 's new clip has streamed. The video preview shows the making and behind the scenes footage for the upcoming "Bad Girl" music video.

From the sneak preview it can be seen that the girls will be doing some sexy dance moves and also one of the members will be doing some motor riding scene. Beside that, the sneak peek clip also showed short footages of the girls' performance on their recent "Making the Band" tour. Meanwhile, the music video itself will be premiered on July 18 on FNMTV.

July 09, 2008 02:49:12 GMT
Previous news about and possible collaboration on the legendary diva's "Sticky & Sweet" tour are not all true. After recently being reported that Britney will shoot a video clip for the "Ray of Light" singer's tour backdrop and also joins her on stage, new confirmation comes from both singers' representatives saying that Britney will only shoot a video and won't be touring with her.

Revealing the news in a statement, Britney's manager said, "Britney's doing a video piece this week for Madonna's new tour." Meanwhile, Madonna's representative Liz Rudolph also confirmed that the "Toxic" singer is indeed shooting a footage that will be featured on the multi talented singer's tour but still kept a secret about the details of the clip. "There is footage being shot of Britney some time this week in conjunction with Madonna's upcoming (Sticky & Sweet) tour That is all the information I have available. The rest is 'a secret,'" Liz said.

July 08, 2008 09:30:03 GMT

Canadian rock act have put their name among the top musicians list, such as and after the latest reports confirmed that the band have signed a contract with Live Nation. The rock act will be engaged with the famous 360 deal, that will give the company the rights to control the rockers' music, websites, tour and merchandises.

From the contract, Nickelback reportedly will be earning between $50 million to $70 million and are set to release three albums and hold three tours with the company. Commenting about the contract deal, the band's lead vocalist Chad Kroeger said, "The Live Nation deal helps us maximize the band's opportunities in all areas of our career. We are extremely confident that Live Nation's complete global team is the world's finest and we are excited to be a part of the Live Nation vision and future!"

July 08, 2008 08:15:59 GMT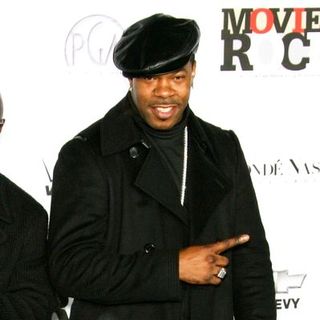 New and unpleasant rumors come from regarding his musical career. The latest reports claims that the rapper will be dropped from his current label Interscope and that his upcoming album "" won't be released.

According to the latest rumors, Busta had a huge argument with Interscope's big boss Jimmy Iovine about some new tracks that the rapper recently submitted to his label. However, Jimmy reportedly wasn't at all impress with the "We Made It" rapper's effort, and that caused the row.

July 08, 2008 07:31:34 GMT
After being busy with their tour and not releasing a new studio album since 2005, rockers have announced that they will be dropping the follow up to "" soon. The band confirmed the news in an interview with MTV stating that after finishing their current tour, they will hit the studio and continue the work on their new LP that has started since 2007 and plan to drop it in early 2009.

On the new album that is being produced by renown music producer Bob Rock, the band confirmed that they will return to their musical roots. Explaining the plan, 311's drummer Chad Sexton told MTV, "We've experimented a lot in recent years and shifted this way and that way, and with the current climate out there, with record sales, it could be a coincidence that [our sales] just went down, down, down because of the Internet, or maybe we've been too experimental. Maybe we should get back to the basics - the 311 basics."

July 08, 2008 06:57:15 GMT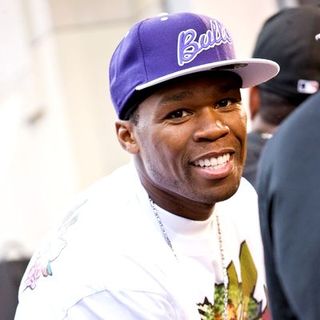 believes that he can follow on 's recent success and get his upcoming solo album's sale reaching the 1 million mark on its first week release. According to MTV, 50 is very confident that his new record, "" could reprise what Wayne's "" did.

Moreover, speaking to MTV although the rapper hasn't announced an exact date yet, he did confirm that his upcoming record will be released on the fourth quarter of this year. Confirming his new LP's release schedule, 50 said, "Fourth quarter. I got some music. But I'mma make music until I reach a closing date. I'mma stay creative and continue to try and progress."

July 08, 2008 06:09:38 GMT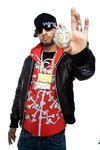 In a bid to promote his upcoming LP, "Life After Party", hip-hop singer/producer has premiered a new music video for his new single "Where The Cash At?" on July 7. The new clip was being directed by Paris and it is being set in black and white mode.

The video was exclusively premiered by 's website Thisis50.com and it looks like that it will have a sequel. The scenes on the clip focuses on Swizz, where he was seen rapping at some different backgrounds, such as at a club, in a car and at his house.

July 08, 2008 04:36:41 GMT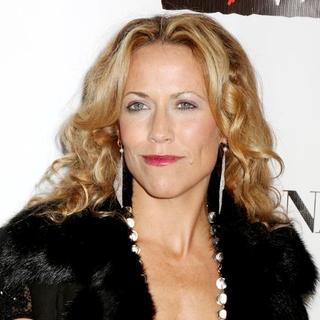 Some famous musicians including the likes of , is being tapped to give a special support and inspiration for the U.S.A. Olympic team. The singer alongside other famous names, such as , and become the musicians that have just recorded exclusive songs for a soundtrack album made to motivate USA athletes at the upcoming Beijing Olympic, which will start on August 8.

The soundtrack album is being titled AT&T Team USA Soundtrack, taking the famous telecommunication company name that also acts as the official sponsor. Not only being specially recorded to support the Olympic team, but all the benefit received from the album's sale will be given to the team.