June 09, 2008 03:09:05 GMT

Finally the highly awaited new music video from reunited boy band for their new single "Summertime" has premiered on June 8. The clip which was directed by Thomas Kloss is the group's first in 14 years.

The music video is being set to go along with the tittle as it sees the New Kids leaving for a tropical island to enjoy there summertime. The clip features the band enjoying their time accompanied by lots of sexy girls and some shots of their trademark dance stuffs. The boy band also look a little bit younger on the new video.

June 09, 2008 02:28:36 GMT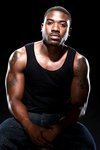 Just before its scheduled premiere date at Yahoo! Music on June 12, 's new clip for the single "Gifts" has streamed on YouTube. The new clip was directed by two renown directors, Dale "Rage" Resteghini & John Franck. The scenes starts with Ray rapping and dancing with a female model.

Beside the the dance scenes with the model, the video also sees some cool and funny dance moves that Ray did with his dancers. Not only that, just like the title of the song, there are some scenes that show the rapper receiving some gifts from his girlfriend on the clip.

June 07, 2008 07:21:21 GMT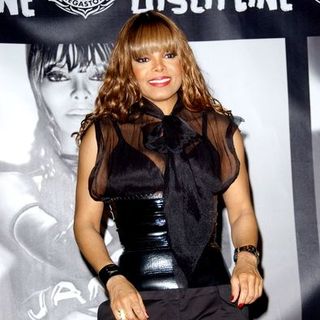 Fans of have just received a disappointing news regarding her new album's promo. Latest report suggested that the promotion for Janet's latest LP "" could be halted after her label reportedly has decided not to release any more singles from the set.

Janet herself stated that news in a recent interview, saying, "It's pretty difficult to say what is the next single, only because of the record label at this point." She then added, "We started off with 'Feedback' and the label and myself haven't quite seen eye to eye since the 'Feedback' single so they've kind of basically stopped all promotion."

June 07, 2008 06:39:44 GMT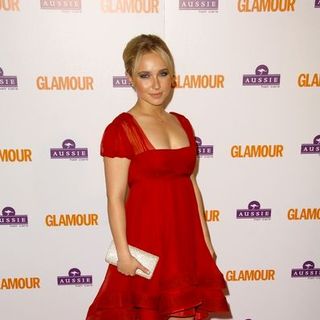 is set to combine music and fashion as the singer prepares to release a new single that will be promoted by a fashion line Candie's. Hayden who has a contract deal with the clothing line will have her upcoming track titled "Wake Up Call" getting a huge finance from Candie's.

Hayden's label, Hollywood Records, said that the clothing line will pay most of the cost for the song's production which will include "a multimillion-dollar ad buy on cable and network TV, a print campaign and a music video." Reports also stated that the song will be officially released via digital formats on August 5, while the ad campaign is set to begin in July.

June 07, 2008 06:06:05 GMT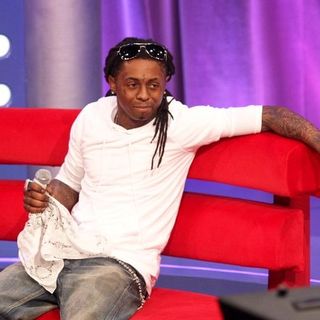 Songs from 's upcoming LP "", to be outed on June 10, seem to bring lots of good fortune for the rapper. After his first single "Lollipop" has become the number one single on the Billboard chart, now another song from the upcoming record "Tie My Hands" is set to give him more royalty fortunes.

This fact occurs after the latest report stated that "Tie My Hands", which also features a collaboration with , will be used as a soundtrack for an upcoming movie titled "". Not only having his song as a theme song for the film, but Wayne himself will also play a role on that movie which tells about basketball and the Hurricane Katrina's after effect in New Orleans.

June 07, 2008 04:03:45 GMT

Having yet release a new studio LP this year, surprised his fans by premiering a music video for a new single titled "Can You Hear Me" on June 6. The new clip, which was directed by Paul Minor, sees Enrique singing at a club lookalike set and also in front of a full pack crowd with most of them being girls.

Not only having lots of women, but the new video also features some cool freestyle soccer actions. The short soccer features were installed on the clip because the song itself is being set as one of the official songs for the prestigious soccer tournament UEFA Euro 2008, that will kick off today (June 7) in Switzerland.

June 07, 2008 03:37:37 GMT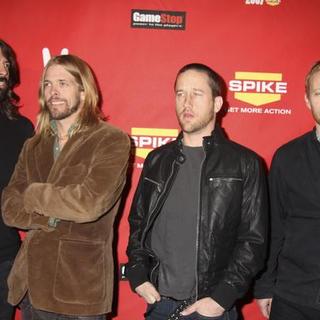 A major collaboration is set to happen as according to latest report could be joining forces with rock legend at a concert in England. It is said that the remaining members of Zeppelin might be tapped by the Foo to play some songs together at the "Learn to Fly" hit maker's final weekend show at Wembley.

The possibilities about the collaboration, surfaced after the Daily Star reported that Foo's frontman is very keen to jam on stage with the Zeppelin. "He had the night of his life seeing Zep performing together after all these years and was really keen to be involved with them somehow," so said a source to the Daily Star.

June 07, 2008 03:02:46 GMT

"No Substitute Love", the latest single from British singer has had its music video premiered. The video not only features a cameo by but also Project Runaway winner Christian Siriano.

The video is opened with a jukebox scene where the single is selected from the collection and played. Siriano and Rowland are among Estelle's friends who spot that Estelle's boyfriend has cheated on her. As friends, they decide to tell Estelle by giving photo proofs taken from the mobile phones.

June 07, 2008 02:45:22 GMT

The new music video from former American Idol's sixth season champion, has just streamed on June 6. The new clip was shot to accompany her third single "One Step at a Time" and just like its title the video's sees lots of people walking on the streets.

The song itself was taken from the pop singer's self-titled debut album that was released on November 20, 2007. From that debut set she has previously outed two other singles, "Tattoo" and "No Air" featuring .

June 06, 2008 09:23:33 GMT

Even though the highly anticipated soundtrack album of ' upcoming TV movie Camp Rock will soon hit the stores on June 17, the band have already had something special for their impatient fans. The pop-rock band recently have dropped a special feature called the Camp Rock "We Rock" Fan Pack.

The special package itself will give their devotees a chance to hear and see the band's single, music video, ringtone, poster and more features just before purchasing the official soundtrack set. The Fan Pack can be purchased at the local Target stores in all across the U.S.

June 06, 2008 07:59:02 GMT

Rock legend prove that they are still loved by many music fans and that their appearance is highly awaited by many as their recent reunion tour was a huge success. The band's latest road trip reportedly profited the rockers more than $93 million. Not only that, from the total of 74 shows they staged the rockers were being watched by nearly one million fans.

That success was a surprising result as Van Halen's recent tour did face lots of obstacle on its way, one of them was the postponed gigs in some venues due to their guitarist 's health problem. After the final delay in March, the band finally got back on the road in April and finished up the last of their reunion trek which ended on June 2 in Grand Rapids, Michigan.

June 06, 2008 07:15:12 GMT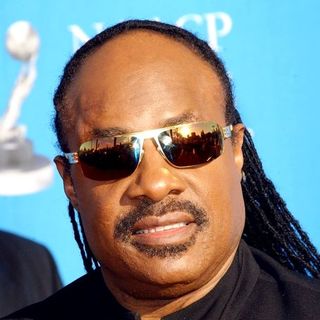 Legendary pop singer is set to get back on the road and plans to treat his faithful fans in Europe later this year. Stevie announced that news on Thursday June 5, stating to the press that his European leg will have in total of 12 dates and set to kick off on September 8 at the National Indoor Arena in Birmingham, England.

Beside stopping in England, Stevie will also stage his concerts in other major European countries such as Netherlands, Sweden, Norway, Germany, Italy and France. The pop legend's upcoming tour won't be held that long as it is planned to finish on September 28.

June 06, 2008 06:26:06 GMT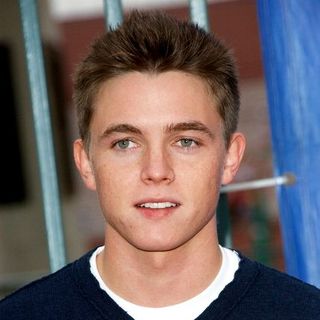 Closing to the due date for the 2008 MuchMusic Video Awards (MMVA), the organizers have finally announced the full list of the Awards presenters. Included on that list, is famous pop singer/songwriter .

Beside Jesse, other top names that are also being tapped as presenters for the event are the likes of , , and many more. Before fulfilling their presenting duties those celebrities will have to show off their best looks to the cameras and fans at the Awards red carpet which starts approximately one hour (8 P.M. ET) before the main event begin.

June 06, 2008 04:17:44 GMT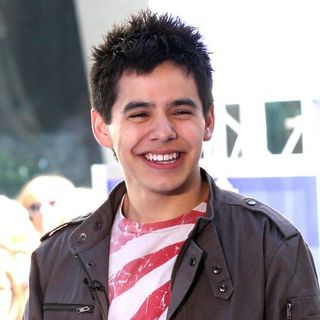 The intriguing battle between two Davids on the recent American Idol seventh season finale, could continue once again outside of the talent show. Both and seem set to compete in making and selling new albums, after Archuleta has followed Cook's footsteps and signed with the same record label as his rocker buddy which is 19 Recordings.

Commenting about the record deal Archuleta told the press, "Signing a record contract with 19 Recordings/ Jive Records is truly a dream come true. Being a fan of 'American Idol' since season one and admiring the alumni, I am honored and humbled to be a part of that group. I'm really excited to start working on everything." Reports also said that the upcoming debut LP of the 17-year-old singer could be released later this year after he finishes his American Idol tour.

June 06, 2008 03:28:06 GMT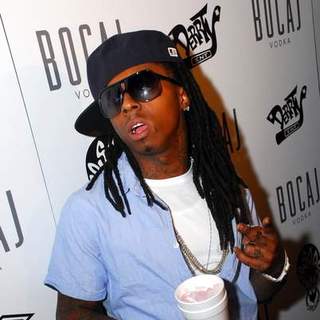 After re-claiming its top spot on the Billboard Singles chart last week, it seems that doesn't want to let it go just yet. This week, the rapper's "Lollipop" still holds its position at #1 with strong contenders still comes from with her "Bleeding Love" at #2.

The biggest treat that could endanger Wayne's top spot, comes from 's "Viva La Vida" which climbs 7 places from # 10 to #3. Another big jump on the chart this week, comes from with her song "I Kissed a Girl" that rises from #21-#5.