April 19, 2008 07:46:30 GMT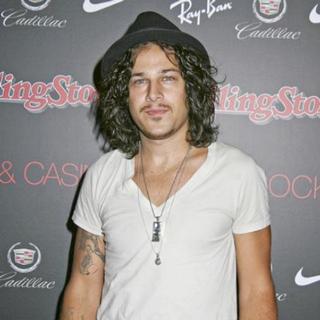 Solo rock outfit, has released a brand new video for song "Say". The clip that was premiered on Yahoo! features him boarding a train, roaming around the station and taking walk around the city. There are also shots of him being chased by security and performing live at a club.

"Say" is the first single from Cabrera's third album "" which is due May 13 and will be released independently. Cabrera noted on his MySpace that fans can hear "new but similar" sound from him. "I wanted the album to be a rollercoaster of genres and experiences," he wrote. "I wanted to surprise people and confuse people. I wanted a high energy, emotional, real album..one that only hearing one song, wouldn't be enough!"

April 19, 2008 07:22:44 GMT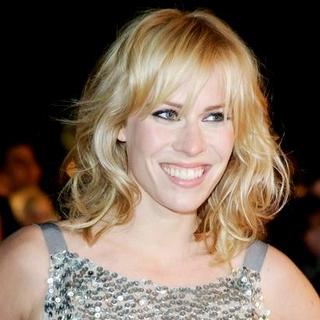 In a bid to promote her album in U.S., British singer will headline Verizon VIP tour along with and . Bedingfield will support her January-released album "Pocketful of Sunshine" while Veronicas and Voegele are touring for their releases, "" and "" respectively.

The first date will be May 21 in Myrtle Beach, S.C. at House of Blues while the latest scheduled date is July 10 in San Francisco, C.A. Tickets have been on sale since Wednesday, April, pricing at $25.

April 19, 2008 06:36:34 GMT

fans may expect to be drenched with lots of features from the band these two months on MTV. Beside being a regular on TRL's countdown, having their music for free download on Discover and Download as well as being made MTV's buzzworthy this month, the German rock act has been booked to play live on TRL next month.

Hotel's camp announced that the band will perform live on the popular show on Tuesday, May 6, singing their already renown song "Ready, Set, Go!". The performance is set in coincidence to the release of their first U.S. album, "" which is dropped in stores on the same day.

April 19, 2008 06:11:21 GMT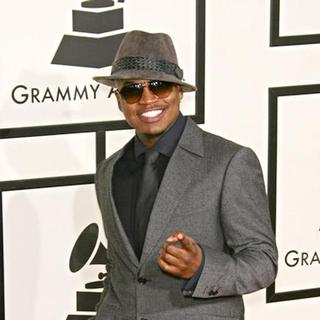 His new tracks have been regularly leaked in the past two months, and his new album "" is coming quicker than expected. explains to Billboard.com why the set that follows the 2007 "" is coming sooner than expected.

"I wanted the third album to be something a little different from the first and second as far as the essence and the sound of what I was doing," Ne-Yo explained. "So I was going to chill for a minute and really take some time to figure out what I wanted that to be. Fortunately, it didn't take me that long, which is why the album's coming out now."

April 19, 2008 04:50:46 GMT
While most artists prefer to be tight-lipped and keep the surprise until the end, would like to alert her fans at the early hours. The British singer deliberately leaked two new songs that will give her fans rough idea of what direction she's heading in the new effort which would be her second.

In a post on her official site, Allen wrote that she has been working hard at the studio and has decided to let fans have a preview of the result. Two demos titled "I Don't Know" and I Could Say" are posted for listening. "They are just at a demo stage so don't be too hard on them," Allen warned. "I'll probably swap some others around and play you stuff as I do it in the studio, like I did last time round. And there'll also be a new mixtape soon, I hope you enjoy this shizzle."

April 19, 2008 04:13:52 GMT

Australian rocker sisters Jessica Origliasso and Lisa Origliasso who are molded as one under the moniker , take turns in answering our questions regarding their upcoming release. After grooming a success in their home country, they are set to release their sophomore effort, "" Stateside this May. Everything from the album, the people behind it up till the video that they are disclosed and peeled here.

ASB: Are you guys ready to conquer the States with your new effort, 'Hook Me Up'?

April 19, 2008 03:41:16 GMT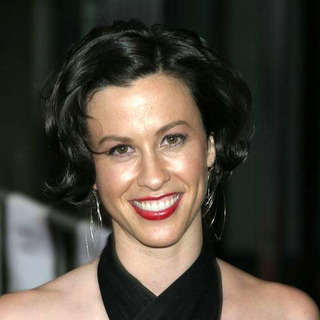 will shoot a special performance for Yahoo! Music next Thursday, April 24 and the generous singer will admit some of her fans to witness the moment. The first 200 people who send an e-mail will get the chance to see Alanis taping the performance live.

The line has been opened and those who register will get to bring a friend along. Simply e-mail your name and location to Invite@YahooLiveSets.com and those who get picked will be contacted afterwards. Contestants must be above 13 years old and those under 18 must be accompanied by an adult. Transportation and accommodations are self-service for the organizers won't provide one.

April 19, 2008 03:10:56 GMT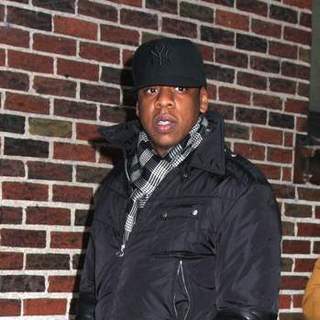 The busiest producer in town, has spilled out that is going to do a remix of 's new single, "Bye Bye". The song has been selected by Mariah's team to be the second single from her "" album that was released on Tuesday, April 15.

Dupri said that he spent some studio time with Jay-Z to rework on "Bye Bye". While the original is about Mariah losing family members, Dupri said that the remix version will be in happier tone aka more upbeat. "The remix for the Mariah record is crazy," Dupri told MTV on Friday, April 18. "Young Hov and Mariah crank it up, and myself, JD - a.k.a. Barry Bonds - cleans up."

April 19, 2008 02:18:48 GMT
With the release date coming closer, has previewed the cover art of his new album. The R 'n' B singer will on May 27 drop his new CD, "" which is much-anticipated but frequently-delayed as well. The cover art reveals Usher literally "standing" and walking away from a car.

The album has spawned one hit, "Love In This Club" that earlier this month has shot to #1 position on Billboard Hot 100 chart. Usher spilled that and his rumored wife will be featured together in one of the tracks. Last week, a footage of Usher, , and Jay-Z in the studio together .

April 18, 2008 06:24:06 GMT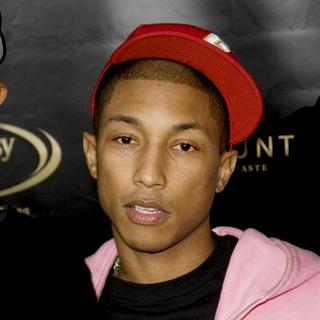 kicked off his highly-anticipated tour "Glow in the Dark Ignited by Absolut 100" in Seattle on Wednesday, April 16 and apologize has been made so early in the trek. who performed as part of Hip-Hop trio to open the main act, apologized for the profanity used in their songs.

Together with his bandmates, Williams who is also a renown producer performed their songs "Rock Star" and "She Wants to Move". However when he took notice of a young child in the front row, he reportedly came apologizing soon afterwards.

April 18, 2008 04:46:12 GMT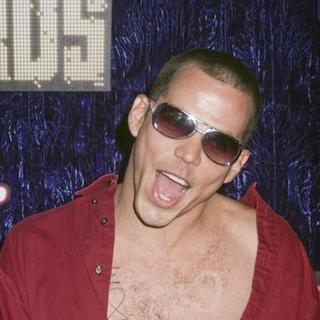 "Jackass" star Steve-O is turning his playful foray into a rapper a serious one. The reality TV star has previously released several footages of him rapping and has now announced that he is working towards releasing a Hip-Hop album. Not without a concept, Steve whose real name is Stephen Gilchrist Glover, wants a "comedy gangsta rap" album.

To back him up in the debut LP, Steve who made the announcement on Carson Daly Show called out to several producers in 's . He said, "Some producers of the G-Unit are collaborating with me for my new, Universal Records comedy gangsta rap album. I'm the only guy dumb enough to try to give Hip-Hop a sense of humor."

April 18, 2008 04:28:11 GMT

In a bid to being the oddest of all, has offered the reversed version of their latest release, "". Apt to its reverse concept, the set is titled "elpuoC ddO ehT", packed in one track clocking in 38 minutes and 45 seconds and available for free download.

"elpuoC ddO ehT" is the backwards version of all the original tracks in the album that was released last month. When played, the album starts with the last track, which is "A Little Better". The backwards album is available for free download in the duo's special site, .

April 18, 2008 03:41:21 GMT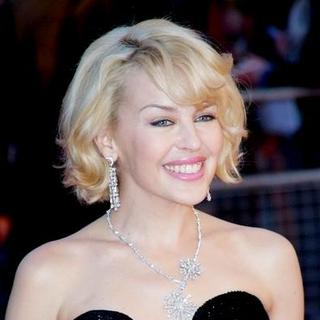 A promo video for 's new single has been released. A black-and-white video for single "All I See" features Minogue dancing with Marco da Silva was released on-line yesterday April 17.

"All I See" is picked as the third international single from the album "" and its revamped version that was done with rapper is made the bonus track for U.S. market. It was released digitally as a lead single in North America on March 11, 2008 and serviced to American radio stations on April 15.

April 18, 2008 03:20:04 GMT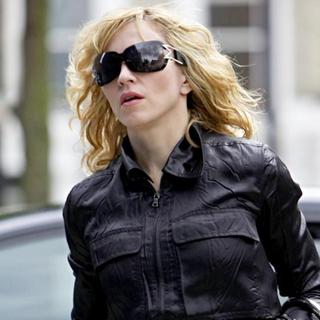 made an implicit message through a video posted on her YouTube account, showing her vacuuming on the set of her latest music video shoot. The pop queen recently premiered the video of her new single "4 Minutes to Save the World" and off the final product she has shot a homemade video of her "cleaning up".

The odd footage was posted on Wednesday, April 16 and branded "a special message". In the clip Madonna is seen vacuuming near a set of sofa while stating "cleanliness is next to Godliness". She also delivered a piece of advice for her fans who made a spoof of her "4 Minutes" video, saying "All you people out there who are making videos to my single, you've got to clean up after yourself."

April 18, 2008 02:52:53 GMT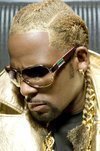 is relatively quick to spawn a new album after releasing "" only last year. The R 'n' B singer announced that he will release "12 Play: Fourth Quarter" this summer as his twelfth studio album and he has dyed his hair gold for the new image.

The first single from the album, according to Billboard.com is "Hairbraider" that leaked earlier this month. The single has even entered the Billboard's Hot R&B/Hip-Hop Songs chart at #59 plus a video has also been shot in Chicago last month with director Malcolm Jones.