August 13, 2008 07:21:50 GMT
Despite the harsh critic received for her debut album, actress is planning on recording new tracks for her second album which has no title yet. She announces her plan about three months after her debut album "" was released in mid-May.

Scarlett admits that she looks forward to a chance of exploring her musical talent on another album. However, she says that she has no way to rush as she plans on another career path by stepping behind the camera. In an interview, she says, "I would love to do another album. Right now, though, I'd like to focus on developing something to direct."

August 13, 2008 06:57:23 GMT

Memphis rap group have recently finished their work on a new music video. The video is to support their collaboration with rapper and in single "That's Right", taken from their latest album '".

The video is shot inside a building in which the group are rapping verses from the single. The video is mostly displayed in a kind of old scene with mostly black and white color for its background.

August 13, 2008 06:14:20 GMT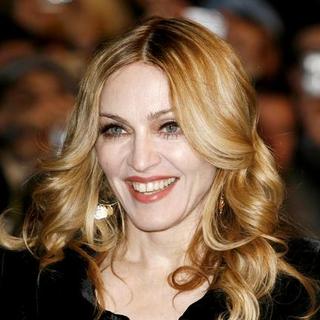 Famous French fashion house Givenchy has confirmed that its head designer Ricardo Tisci will design 's wardrobe for her upcoming Sticky & Sweet world tour. Givenchy's spokesperson Caroline Deroche-Pasquier says that the house have made at least two special outfits for the singer.

According to a source, Madonna will wear one of the Givenchy designs, a coat in black stretch satin with a dark and Gothic influence, in her opening show. Meanwhile, the second dress, a Gypsy-inspired long dress worn over a black dress with colored ribbons, will be donned during her third act in the concert.

August 13, 2008 05:09:04 GMT
A new mid-tempo track from titled "Out of This Club" has just been leaked out earlier this week, featuring a guest vocal by . The song allegedly will be included in the girls-group's upcoming sophomore effort, "" which is due this September on date 16.

It is still unclear yet whether "Out of This Club" will be made a second single following "When I Grow Up" or even make the cut in the new album. Meanwhile, the official cover art for the album has just been unveiled earlier this week, showing the five-some on motorbikes.

August 13, 2008 04:51:45 GMT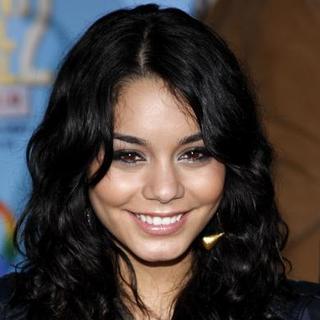 A music producer Johnny Vieira has filed a legal action against in Los Angeles Superior Court early this week. The lawsuit says that in May 2005 when she was still a minor, Vanessa has signed an agreement with Johnny who is described in the lawsuit as a songwriter and music producer who was "engaged in the business of discovering and developing artists in the music industry".

They have agreed to work together in order to launch Vanessa's career and share a 50-50 profit from her earnings. However, Johnny reveals through the document that the nineteen-year-old performer hasn't paid him for his work. According to a source, instead of paying Johnny, Vanessa signed a photo with words attached on it, saying, "Johnny-thank you for everything. Without you, I would be nowhere. We will make it BIG."

August 13, 2008 03:40:15 GMT
has planned to battle and ' theme song for "" by releasing her own version of the movie theme. She will record the single with a favor from in its production. During an interview, she admits that she wants to "prove that they (the film executives) have made a big mistake."

As , Amy was very disappointed after she and Mark were excluded from the list of James Bond soundtrack team because of her bad health condition following her severe reaction from anti-drugs medication. However, some sources say that she and Mark did not record a song that was deemed good enough for the film. After the refusal, Jack and Alicia stepped up with a song that satisfied the film producers. Then, they were signed for the song theme singers.

August 13, 2008 03:21:07 GMT

are moving on with the promotion of their fourth album "" which is due to be released on September 9 this year. Following the release of "Peace Sign/Index Down" and its music video in mid-July, the group is ready to launch the second single "Cookie Jar" that features rapper .

A music video has been shot with director Dale "Rage" Resteghini and a behind-the-scene video has just surfaced. The video features among others foreword by the band, artistic concept by the director and inside details from the group's frontman, Travis McCoy and the featured guest, The-Dream. There are scenes where McCoy wears straitjackets while rapping to the camera. The band also play their instruments on a white background as well as chill out in a night club.

August 13, 2008 02:18:21 GMT

Official tracklisting of 's upcoming "" album has surfaced in the media via Rap-up.com. The album will be released with thirteen tracks, including first single "Party People" in which he makes collaboration with aka Fergie. The track which was released in March, has also appeared in deluxe edition of Fergie's debut album "", released in the U.S. on May 27, 2008.

Meanwhile, for second single, Nelly has chosen to bring out singer in "Body on Me". He also has to produce the single. Beside listed in Nelly's upcoming album, this track also appears in Ashanti's fourth studio album "", released in early June as her lead single.

August 12, 2008 09:54:00 GMT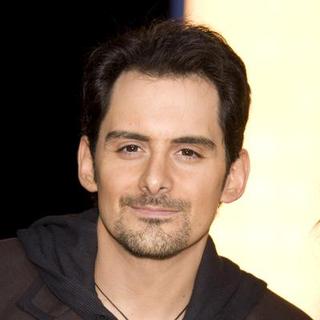 Singer is rushing to release his brand new album "". His upcoming album will carry eleven instrumental tracks and four songs that feature vocals.

The singer will sign in a single entitled "Start a Band". Beside Keith, Brad will also collaborate with in single called "Let the Good Tomes Roll".

August 12, 2008 08:57:17 GMT

A music video for 's single "Being Somebody Else" has been released. The single which is a newly-written material is set to be released in early September. Meanwhile, the full album called "" will be scheduled to drop on September 15.

The video for the single is set in a narrow scene of old-schooled television. Portions of the video display the band playing the tunes together. Some others display them in their good times, such as when they ride bikes on the road.

August 12, 2008 08:40:54 GMT

apparently is still spawning singles from his 2007 album "" with the sixth and the latest being "Champion". The song that captures his distant relationship with his father has been accompanied with a music video that was premiered on his official blog on Tuesday, August 12.

The video is directed by Neon, featuring West in a Muppet form, participating in Unified Games, a sports event very much similar to the Olympic Games. His Muppet who wears his signature glasses represents U.S.A. in the 100 m sprint field but he had to face a trial first on his eligibility to participate in the games due to his 'difference'.

August 12, 2008 08:33:46 GMT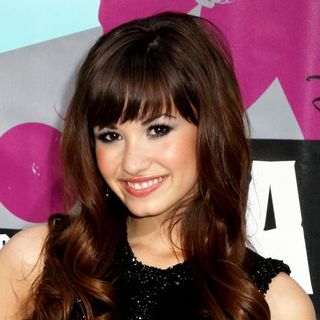 Early this week American actress-singer has shown up in ABC studio to perform live at Good Morning America. The singer has performed first single "Get Back" to promote her debut album "" in the show. Before that, she has been rocking Madison Square Garden with as an opening act.

Beside performing at live shows, Demi has also been doing media promotion rounds for her upcoming album. In addition, she is scheduled to perform with teen peers and the Jonas boys in mid-November for "Concert for Hope" in Universal City's Gibson Amphitheater. She will also continue singing along with the band as opening act on their currently underway Burning Up Tour. A full list of location and date for their concerts can be checked on

August 12, 2008 07:07:18 GMT

Singer-songwriter has recently dropped his music video for single "Next Plane Home" taken from his upcoming album "", which has no fixed release date yet. The video is shot in an open air of hot Lancaster England.

As it is taken in the open field, the video gives a view of blue sky with the singer singing the song in a gray suit. Sometimes, an airplane is displayed, flying around him high on the sky to make various shapes, such as smiling face from its smoke.

August 12, 2008 07:03:42 GMT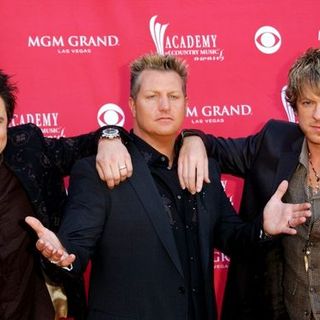 Country Music Association Awards is coming the 42nd round this year and the nominees will be read out at an event held on September 10 in New York and Nashville. Taking the honor to announce the final contenders are , , and . The first two will take over the NY leg while the remaining two are responsible for the announcement in Nashville.

"We're excited to be a part of the live CMA nominee announcements on 'Good Morning America,'" said Jay DeMarcus of Rascal Flatts, who is also the member of CMA Board of Directors. "We had our first CMA win in 2002 and know how thrilling it is to hear your name called out as a nominee, so we're glad to be the one's to share that good news."

August 12, 2008 06:24:18 GMT
This year, American rapper will team up with country music singer in a giant celebration called "NFL Opening Kickoff 2008" which is Presented by Electronic Arts (EA) Sports. They will perform NFL's theme song titled "Believe in Now" at the Kickoff concert event from New York City's Columbus Circle on Thursday, September 4.

Portions of the the show will be aired live on NFL Network, NFL.com, and also available via NFL Mobile Live only from mobile network Sprint. Meanwhile, the following day NBC will air its highlights as part of the one-hour of program called "NFL/NBC Fall Preview".