August 14, 2007 08:29:26 GMT
's guitarist Nels Cline has contracted chicken pox and therefore the band have to cancel their scheduled shows for the next two weeks. Some dates have been rescheduled with Duluth, Minnesotta that was supposed to take place today (August 14) pushed back to September 4.

Those who can't make it to the Sept. 4 day can refund their tickets at the place of purchase. Meanwhile the gig in Winnipeg, Manitoba on August 15 will be rescheduled to "sometime in 2008". For the rest of the dates that come within the next two weeks, will be decided later by the management of the band.

August 14, 2007 07:57:03 GMT

Enough sobering, comes back stronger, maturer but lighter with 'In This Life', a song that will mark the lead single from her yet-untitled album. The Australian singer has her relationship with Brian McFadden and cancer survival as effective fuel to reveal her new identity, as projected in the new album.

Speaking to Sydney's Daily Telegraph, Delta revealed that not only her sound is getting maturer but also her image. A video for 'In This Life' was shot on Friday (August 10) in L.A. "I'm more than ready to start this whole world again," Delta said. "It took me a second to get back into gear because I haven't made a video for so long, but it felt better than ever."

August 14, 2007 07:13:04 GMT

Indie rock band will soon release the follow up of song 'The Heinrich Maneuver'. Second single 'Mammoth' will be released on September 3, shortly after their appearances at the Carling Weekend: Reading and Leeds Festivals on August 24 - 26.

The single that was previously known as 'Pawn Shop' is the second release from album ''. It was one of the first songs that the band claimed to write for the album. A creator posted a version of the video on YouTube marking it 'Interpol's Mammoth Possible music video'.

August 14, 2007 06:17:32 GMT

Still on the heels of 'Foundations' success, British new sensation is gearing up the release of second single from her debut album, ''. Like its predecessor, 'Mouthwash' speaks honest writing and bold lyrics that have become the signature of Kate.

Kate chose a topic as simple as waking up in the morning, checking face on the mirror "This is my face/ Covered in freckles with an occasional spot and some veins", and doing routines "I use mouthwash/Sometimes I floss/ I got a family/ And I drink lots of tea".

August 14, 2007 05:07:22 GMT

Starbucks' new imprint label Hear Music will release the third album this year, this time a . 'One Band Man', a CD/DVD set featuring live recordings plus commentaries from his recent concerts at the Colonial Theatre in Pittsfield will be dropped this holiday season.

The album will include live recordings of the singer's hits such as 'Something in the Way', 'Carolina in My Mind' and 'Fire and Rain'. Taylor summarized the compilation as "intimate retrospective of 40 years worth of songs."

August 14, 2007 04:32:26 GMT

' rockumentary 'Lord Don't Slow Me Down' is finally molded into a two-disc DVD and will be released October 29 internationally. The 95 minutes footage looks back on the British band's 'Don't Believe the Truth' world tour which took place from May 2005 to March 2006.

Disc one will contain the tour documentary with members of the band slipping in personal commentaries. There will also be a Noel Gallagher question and answer section with the fans that is taken from a 2006 event in New York. On the second disc, 16 tracks played during the band's live performance at City of Manchester Stadium on 2nd July 2005 will be topped with rare footage and pictures sent in by fans who attended the concert.

August 14, 2007 03:11:37 GMT

With the addition of Eddie Van Halen's 16-year-old son Wolfgang on bass, the veteran rockers of are set to bring their set in new spirit and full throttle. , the band announced a comeback that is brought on streets in a 25-dates tour with fronting.

"This is not a reunion. This is a whole new band," Roth said. "It is totally blowing our minds and I think it will yours, too," guitarist Eddie Van Halen added. "It's better than it's ever been." The 'new' band has been rehearsing for the last four months and Roth said that the formation created sound that is "better than it has ever been".

August 13, 2007 06:48:47 GMT

Another record post ' death will be released later this year. After 2006's 'The Ultimate Luther Vandross', a box set containing four-CD collection of his greatest hits, rare recordings and unreleased tracks will be dropped in October.

Among collaborators in the record called '' are , , , and . The duets with Sinatra and Knowles are those that have never been released before.

August 13, 2007 06:10:59 GMT

, who recently collapsed out of drug overdose, has promised that she will get back to work today (August 13). Speaking on her incident, the British import claimed that she will be fit enough to go on with V Festival, scheduled on August 18-19.

After discharged from the London's hospital, Winehouse has been recovering at Four Season Hotel in Hook where she described the feeling of passing out the other day. "I never want to feel that way again," she said. "It was just crazy - one of the most terrifying moments of my life. I've scared myself this time. I was all over the place. I know things have got to change. I have to sort myself out."

August 13, 2007 04:34:42 GMT
Samsung AT&T Summer Krush, although free, may not be as exciting as before. The main headliner has backed out from the festival with undisclosed reason, creating a confusion.

It was that the rock band was to appear on the August 13 night at The Music Box, Los Angeles with , , , , among others. But on contrary to the report that took organizers as the source, the band's official website said that it was false.

August 13, 2007 04:00:59 GMT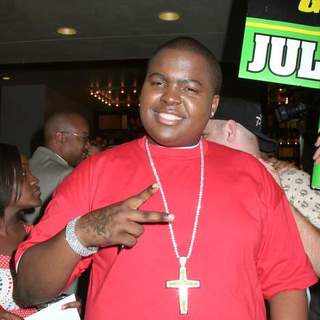 has sung about 'girls' again, but this time they are not 'beautiful' but metaphorically 'big'. The Jamaican rapper is featured on the remix of aka Fergie's 'Big Girls Don't Cry', sporting his answers to Fergie's misery.

If Fergie said "But I've got to get a move on with my life/ Its time to be a big girl now/ And big girls don't cry", Sean mends the story saying "Let me know big girls don't cry/ But please let me explain/ Let's sit down work things out/ Before you go on your way". The song was produced by renowned producer J.R. Rotem and made the official remix.

August 13, 2007 03:15:11 GMT

are less than three months away from releasing their new album, and they still haven't found the perfect name for it. But progress has continually been made, approximately 11 or 12 songs are expected to make the cut and member said that they are up to putting final touches.

"We are just putting the finishing touches on it and it sounds incredible," Carter said. "We didn't needed to cut that many because I think that we're back into our rhythm of what the group is about. I felt like '', the last album we did, was basically an experimental album in the sense that we'd been away for four years. We were just trying to find out niche again and I think now we're back in that pocket."

August 13, 2007 02:39:16 GMT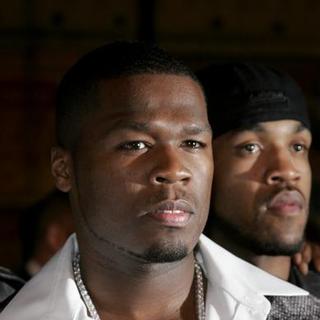 believes that his upcoming record will beat 's in terms of numbers and he's willing to put his solo music career at stake. '' is either to take over West's '' or else it will be the second last album he wrote for himself.

The rapper insists on keeping the date of his album release (September 11) which in coincidence is also West's. The chart battle went on with an offer to debate on national television and now to put a bet on it.

August 10, 2007 09:05:00 GMT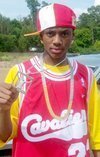 's 'Crank That Soulja Boy' music video has been premiered on Yahoo! today (August 10). Surprisingly the yahoo premiere turned out to be the second, after 106 & Park: BET's Top 10 Live held the right to first play on August 9.

With the video airing on the BET video countdown show, Soulja wrote a blog on his MySpace to encourage fans to keep voting for his debut video. Log on to to start voting and keep it at #1

August 10, 2007 08:13:06 GMT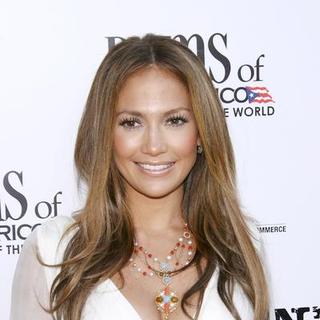 After releasing disco-fused 'Hold It, Don't Drop It' as first single in Europe, is ready to release a different first single in North America. More subtle 'Do It Well' will be released to Urban radio stations on August 21.

'Do It Well', taken from Lopez's upcoming English album '', was written by Ryan Tedder and has the dance, electro-driven vibe that she had back in 1999's ''. Lopez told MTV.com that she will shoot the music video for this song on August 16 and 17.