November 30, 2007 06:13:04 GMT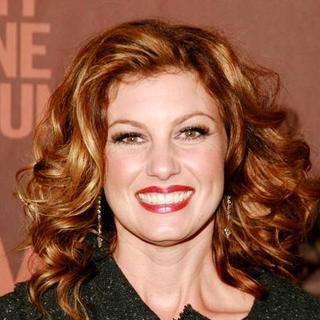 Events leading up to the annual Grammy Awards on February 10, 2008 will be warmed up with 'My Night at the Grammys', a new special program that will celebrate the event in its 50th anniversary.

Among those tapped to host the show are the event's previous winners like , and . They will be joined by a number of other renown celebrities such as , , , , , , , and .

November 30, 2007 05:10:25 GMT

Paul Rogers-fronted have assisted Nelson Mandela's 46664 campaign by contributing their single in line with World AIDS day that occurs on December 1. The song which is called 'Say It's Not True', will be available for free download on the band's .

Drummer Roger Taylor originally wrote the piece in 2003 and performed it live for the first time at the 46664 concert in Cape Town, South Africa. According to their site, the song carries the message that "HIV AIDS is something that can affect any one of us no matter our sexual or racial status."

November 30, 2007 04:10:05 GMT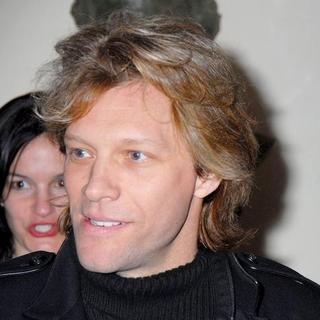 The award that is dubbed the biggest media event in Germany, Bamby Awards, invited international act to receive their music appreciation prize this year.

Bon Jovi, as announced earlier this month, was given the 'Music International' category because of "their first class songwriting on their current album ''." The rock band took the honor after giving live performance of their hit 'Till We Ain't Strangers Anymore'.

November 30, 2007 03:51:29 GMT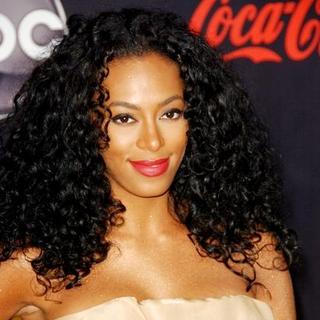 ' little sister is gearing the work of her second album that has been worked on since last year. If previously the LP was going to be called 'Solange & The Hadley Street Dreams', it has been changed to simply 'Just What I Want', MTV revealed.

Apart from the such as Bilal, and , there will be the addition of and . Solange will also use a song from Scottish electric duo Boards of Canada as a sample.

November 30, 2007 03:12:44 GMT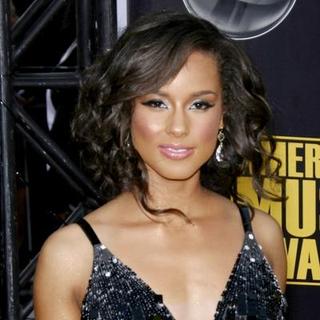 While her album '' has been knocked off from the Billboard Hot 200 top spot, ' first single from the album is still holding strong to its first position in the singles chart. 'No One' begins its second week atop the chart as well as retaining its seventh #1 week on Hot R'n'B Songs chart.

At the same week, 's 'Apologize' feat. flip flops with former chart reigner 's 'Kiss Kiss' feat. at #2 and #3 respectively. Meanwhile, newcomer grabs tightly on his last week's position at #4 with 'Low'. The single currently gains heavy airplay in radio stations.

November 30, 2007 02:31:11 GMT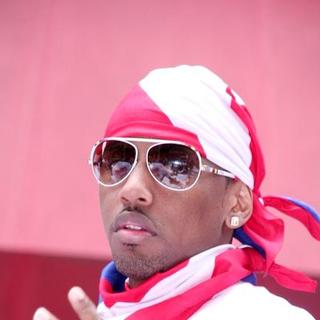 MTV.com has revealed that some unreleased materials from top Hip-Hop musicians such as , , , , , and will be molded into one CD called 'Def Jam Sessions Vol. 1'.

The tracks come from songs that didn't make the cut to their recent albums. For Rihanna she spared the tracks 'Haunted' and 'Cry' from her 2007 album '' and as for Nas, he contributes 'The N...' and 'Where Y'All At', taken from '' sessions.

November 29, 2007 09:06:41 GMT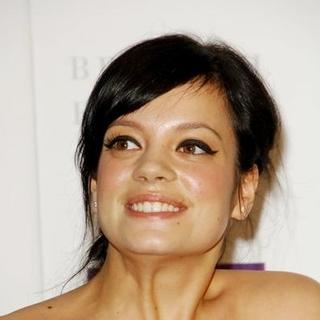 admitted that she talked crap when she said she will retire early. The British singer blames the press for not getting her jokes while saying the nonsense which she claimed happen all the time.

"Of course I'm not going to retire," Allen denied. "I talk this crap all the time and they (the press) all know it, so how come this time they didn't get it? Silly people. I am having the best time of my life."

November 29, 2007 07:34:43 GMT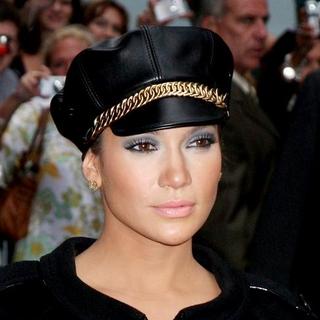 Could be due to her first pregnancy, but has decided to snub a scheduled performance at Movies Rock concert on Sunday, December 2.

The concert which is planned to put her as a performer and presenter was to be held at Kodak Theater in Hollywood, celebration the harmonious clash between music and movies. No statement has been released yet regarding Lopez's withdrawal.

November 29, 2007 07:11:40 GMT

Among her glitzy and much exposed personal life, has to spare a time slot for her third album. The former child actress is reportedly under pressure from her label, Universal Music Group, to finish the album which is part of the contract.

"She is only recording another album because of a contractual obligation to Universal," a source told the New York Post. However, there has been reports too that Lohan's passion is what drives her to the studio.

November 29, 2007 06:41:07 GMT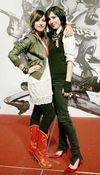 Newly released is the second video from ' '' album. The clip is for the song 'Untouched', the second Australian single, that follows the title track.

'Hook Me Up' the album was released in their homeland on November 3, debuting at #2 in the local chart after selling 9,531 copies according to ARIA.

November 29, 2007 06:10:40 GMT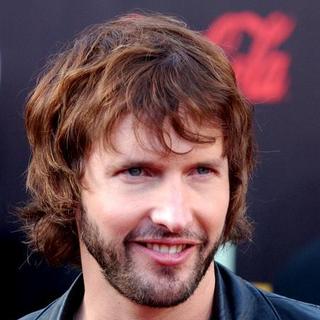 More and more pop and rock artists are crossing the bridge to Hip-Hop and vice versa. After 's was famously included in 's '', James Blunt is trying the same thing by allowing his song to be sampled.

The chorus and piano part of 'No Bravery', a track from Blunt's 'Back to Bedlam' album, has been used by rapper Beanie Sigel. Blunt gave the authorization on the sampling for Sigel's song 'Dear Self' that is included in album 'The Solution', due December 11, 2008.

November 29, 2007 05:17:48 GMT

Previously only a preview, the full first video from 's third studio album has been premiered on MTV Russia. The song is called 'White Robe' or 'Beliy Plashchik' in Russian and it's taken from the album '', due early 2008.

Apt to the album's title, the concept of the video is matched to the whole war theme. 'Waste Management' is the term used to describe human condition in concentration camp during World War II. The video also shows both members Lena Katina and Yulia Volkova in the cruel time frame but each living different fate.

November 29, 2007 04:49:49 GMT

Ways to release musical work these days are getting variable, or should one say 'unconventional'. Heavy metal band , among some, decide to release their new single in a new media, a video game.

While their classics are favorites in the Harmonix-developed 'Guitar Hero' games series, Metallica are eying to debut their new single through the company's other production, 'Rock Band'. This means that the single will be heard for the first time through the playing of the gamers.

November 29, 2007 04:18:18 GMT

Rapper has premiered the video of 'Girl You Know' a track that will appear in his upcoming album 'M.A.D.E.'. The song is produced by Nottz (, ) and features guest appearance from .

'M.A.D.E.' will be released on December 4. In a recent interview with AllHipHop.com Scarface described the album as "the most relevant album" because "after being (around) twenty years and you still a foot soldier."

November 29, 2007 03:47:57 GMT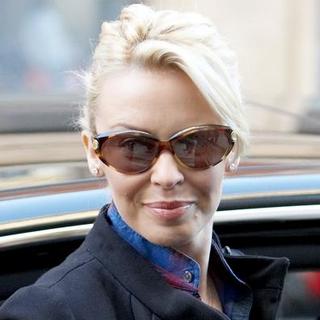 has given the final shot to the rumor that she won't tour to support '' due to her health. The pop singer has just announced an extensive 2008 tour in Europe that will begin in May.

A statement on her official site read: "The new show will be a totally different concept to previous Minogue spectaculars, which have seen her fuse her remarkable creativity with groundbreaking technology to become one of the most respected live performers of our time."