December 11, 2007 04:59:13 GMT

have indicated the early symptoms of not touring after revealed to Los Angeles Times that it was all up to his partner Meg White and that he wouldn't mind.

The band pulled their lengthy U.S. tour earlier this fall when Meg was said to have "acute anxiety". Considering that, Jack then sees the possibility of not touring in the future but remain as a band just like what did.

December 11, 2007 04:29:58 GMT
The official music video for 's latest single 'Love is a Losing Game' has been premiered earlier this week. The clip, as sorrowful as the title, is rumored to be the latest made out of her '' album.

Winehouse's husband, Blake Fielder-Civil, made a cameo in the clip, which most likely is taken from the footage before he was arrested for assault on November 9. Following this incident, Winehouse her absence from tours in 2007, citing health reason.

December 11, 2007 03:45:39 GMT

Rock band want to treat their fans by giving away a brand new Washburn Guitar through a contest. Making it simple, fans who want to win the prize only have to submit their email at EndeverafteR.com and follow the instruction.

'. With inordinary stage charisma, they had garnered opening slots for rock greats such as , and Cinderella in the past months.

December 11, 2007 03:04:05 GMT

Successfully backing , and many others in live shows, came up with a 4-songs EP containing their famous blend of rock, soulful voice and piano tingles while preparing for their full-length debut release for an April 2008 release.

The four-piece band uniquely employ guitar-driven rock in EP 'Met a Man on Top of the Hill' which was released via their label Interscope back in June. Catchy melody and hooks were easily noticed in the song 'A Million Fireflies' that, despite its fairy-like title, has the ruggedness of guitar picking, making it one which stands out.

December 10, 2007 06:59:43 GMT

Epic Records artist have premiered a video for their first single lifted from EP ''. The clip is for track 'Give You the World' that has been released on iTunes.

The DEY is a Latino Hip-Hop group comprised of Divine, Elan, and Yeyo that record their songs bilingually. They have garnered a headlining act in McDonald's tour alongside and and nabbed in their early single 'Get the Feeling'.

December 10, 2007 06:22:40 GMT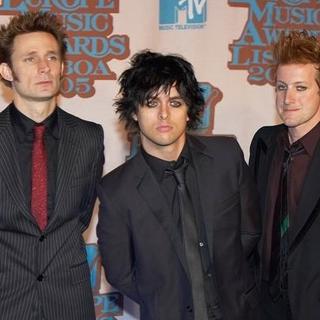 Words are circulating that are experimenting with new sound and releasing a secret project under a different moniker. While this wouldn't be the first time for the band to release new materials under different alias, it is said that the rockers are the people behind Foxboro Hot Tubs.

Three songs titled 'Mother Mary', 'Ruby Room' and 'Stop, Drop and Roll' are posted in the unknown band's and are comprised in a six-track EP which can be downloaded there. Should this be true, then Green Day is exploring music from the '60s era.

December 10, 2007 04:55:35 GMT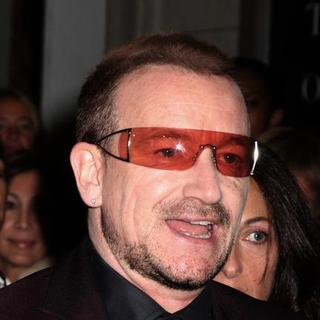 In honor of 's charity work in Africa, a number of musicians from the country decided to record an album containing covers of U2 hits.

Among the singers that join forces for 'In the Name of Love: Africa Celebrates U2' are Beninese singer, Angelique Kidjo, Grammy-winning ensemble Soweto Gospel Choir, Hip-Hop group African Underground All-Stars and band Sierra Leone's Refugee All Stars who is assisted by 's Joe Perry on the song 'Seconds'.

December 10, 2007 04:27:08 GMT

Rapper has once again released a music video despite not making the track as a single. The latest released clip would be 'Tell Me This (G5)' that is taken from his debut album ''.

The song is featuring and MempHitz, and the 'Pop, Lock & Drop It' singer dedicated the video clip for fellow rapper and member who died on Tuesday, December 4.

December 10, 2007 03:50:59 GMT

Another similarity in stage name has been a problem for a music icon that has gone more popular over the other. Rapper is sued by a relatively unknown man who claimed that he had used the name 'Souljah Boy' first.

Soulja Boy whose real name is DeAndre Cortez Way, is facing possible legal matter that was issued by a rapper named Willie Lyons. The legal representative of Lyons issued a letter to gossip blogger Perez Hilton saying that the alias has been used by his client for more than 12 years.

December 10, 2007 03:13:36 GMT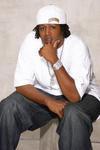 's controversial music video has hit on-line. The rapper showed the clip for 'Gutta Time' feat. Guttar Boyz aka BBlak, Bengi, Playa, C-Los, and Tank Dog, in full version after releasing its trailer back in 2006.

Since it is credited as controversial, a warning has been stated in the beginning of the five minutes clip saying that racial content is not intended and being artistic is the pure purpose of the video. Children are warned not to view the video that may touch adult subjects.

December 10, 2007 02:30:54 GMT

has, last week, unveiled the official cover art of his '' re-release, showing the picture of him back in the original release era surrounded by his famous 'zombies'. The 25th anniversary edition will be dropped by Epic Records on February 12.

Tracks included in the CD have been uncovered in the previous weeks, containing several original scores as well as new remixes by , and . Later on it was revealed that aka. Fergie will contribute in the remix of the track 'Beat It'.

December 08, 2007 07:45:42 GMT

Responses have been varied since the announcement of on Thursday, December 6. While some musicians are delighted and planning on celebrations, one is pissed on not being included in the list at all.

Rocker indirectly hit out at music bosses at The National Academy of Recording Arts and Sciences for failing to nominate his band whose February album, '', reached platinum this year.

December 08, 2007 07:06:19 GMT

With Christmas holiday coming around the corner, VH1 Classic is giving an ultimate treat by broadcasting KISSprogramming starting from Friday, December 7 that will coincide with the beginning of the rock band's KISSology Volume 3 pre-order.

. Part of successful DVD series, the third and final volume of KISSology can be ordered in a limited period by logging in to . Pre-sale of the bundle that contains four DVDs is only available between December 7 at 9 P.M. ET/PT to December 9 at 12 P.M. ET/PT.

December 08, 2007 06:25:58 GMT
Although still not confirmed, it was reported that will release her sophomore set under the title 'Connecticut Fever'. The first single chosen from the album would be 'Is It You?', a song utilized as the soundtrack from her film ''.

'Is It You?' has hit the airwaves and it reportedly will appear in the album along with two leaked tracks called 'In Love With the DJ' and 'Turn the Lights Off' as well as the song that was posted in her MySpace called 'Sometimes' feat. Ryan Leslie.

December 08, 2007 04:59:47 GMT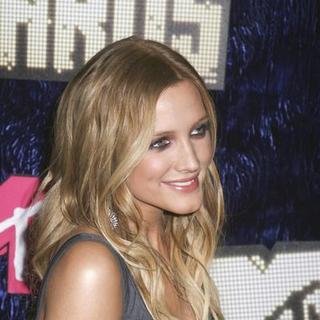 has revealed the details on her new music video, 'Out of My Head (Ay Ya Ya)', the first single from her third studio album which name will be determined over the holiday break.

When Billboard.com asked about the concept of the video Ashlee said, "One of my favorite artists is Salvador Dali. You'll see a little bit of that surrealism in it. There's a bit of 'Being John Malkovich' in there too. It's a little out there."