July 16, 2008 07:25:35 GMT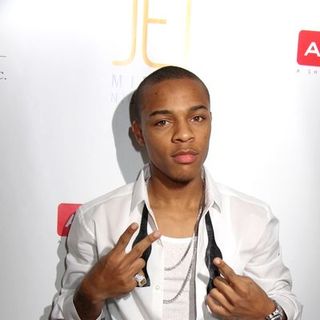 After recently stating to the press that he is preferring to concentrate on the movie industry rather than his music roots this year, has now changed his statements and revealed that he is ready to return to the music scene. Confirming the news to MTV he said, "I'm back stronger than ever and different."

In marking his comeback to the music scene, beside preparing to drop his new album "Pedigree", the rapper revealed that he will be releasing other music projects teaming up with . The upcoming result of their collaboration that is set to be outed is a new track titled "Marco Polo", that will be included on Bow Wow's new album. Commenting about the new track Bow Wow said, "'Marco Polo' is gonna be a hit record. It's an undeniable hit record."

July 16, 2008 06:30:51 GMT
Prior to the release of their new album "", that is scheduled to be outed on August 12, teen pop-rock act the have just released their second single "Pushin' Me Away" via iTunes music store on July 15. The new song that has an up tempo pop/rock vibe on it reportedly has reached the #1 position on the digital service's songs chart.

Despite its single version was dropped on July 15, the song has actually gone on sale on July 14 via digital download formats. The new song was written by the band themselves and produced by John Fields.

July 16, 2008 04:43:13 GMT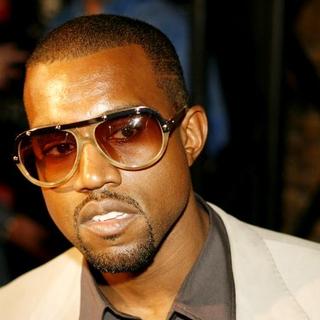 The upcoming Democratic party convention, to be held on August 25, looks set to turn into a star studded party. After previously reportedly will be singing at the event, the latest news said that will also perform at the convention. Unlike the "Love in this Club" singer who is still in negotiation, reports said that Kanye has already been confirmed as one of the performers at the political convention.

Beside the "Gold Digger" rapper, other musicians that have also been confirmed to join him and perform at the event are and . Beside those performers, the convention held to support Barack Obama's upcoming presidential campaign, will also feature the arrival of Hollywood celebrities, such as , , , and many more.

July 16, 2008 03:50:00 GMT

Despite all of the recent troubles she's been having, it seems that 's persona has never stopped catching the eyes of other musicians. The latest one that stated an admiration for the British singer is rapper , who said that he would love to record a song with her.

The rapper revealed that he wants to do the duet with Amy just before he steps down from the music industry to focus more on her family and become a hip-hop mogul. Confirming his plan to collaborate with the troubled singer, Game told the press, "Me and Amy Winehouse would be dope. I think we could probably win a Grammy together. I love her music. I think we need to do one big song."

July 16, 2008 03:08:43 GMT

After finishing their recent "Making the Band tour", which finished on July 14, don't waste too much time to go on another road trip. The boy band have announced that they will be starting their "National Tour" later this month.

The -formed quintet are ready to take on five venues and meet their fans in Cleveland, Colombus, Detroit, St Paul and St Louis. The tour is being scheduled to start on July 23 and end on July 27.

July 16, 2008 02:38:15 GMT

Always advance in being different, have premiered via Google a music video that uses no cameras or lights in its production. The new video is made for "House of Cards", one of the tracks found in their latest release, "".

Instead of using cameras and lights, they use lasers as well as computer data that result in 3D images. Since the song is about a man asking a woman to leave her dead marriage, the image created is set in the most blatant mood. "I liked the idea of making a video of human beings and real life and time without using any cameras, just lasers, so there are just mathematical points - and how strangely emotional it ended up being," vocalist explained on the concept.

July 16, 2008 02:32:58 GMT

The new music video for ' latest single "Superwoman" has been premiered on July 15 via her . The new clip was directed by Chris Robinson and shot in L.A. on June 9 and 10.

The scene on the video starts with Alicia singing and playing the piano in a dark room. After that the clip moves on and sees the singer playing many different roles as an astronaut, businesswoman and even pharaoh. The idea of the video is to give a dedication to all the women in the world for their strength and effort.

July 15, 2008 08:42:07 GMT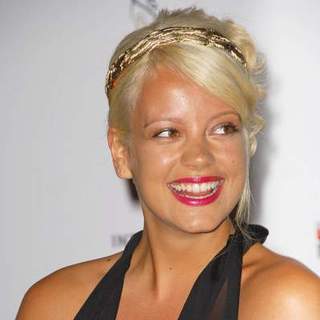 British pop singer, has revealed a surprising confession to her fans by stating that she almost put in a rip-off song of 's "Shine" on her new LP. The pop singer's new track which is being titled "Who'd of Known" finally didn't make the cut but she has posted it on her on July 14.

On her MySpace page Lily confirmed that song's chorus part was taken from Take That's. "I have put up a song that wont make it on the album. i ripped off the chorus from take that and i can't be bothered with the paperwork , so here ya go," Lily wrote.

July 15, 2008 07:53:05 GMT

Rock fans are about to witness the coming of a new rock act by the name of , who are dropping their debut album "In This Life" today (July 15). The rocker's new album will feature smashing and rocking tracks as well as cool bluesy ballads.

Before the band's new record drops to the market, the rock act give a special treat to music fans who want to hear all of the songs from their new record by streaming it on . On the site, music lovers can check out the band's first single "Ready to Roll", a metal anthem that has been picked as the theme song for two video games WWE's "Summer Slam" and EA's "Nascar '09".

July 15, 2008 06:54:36 GMT

Following the launching of their first clip "Everyone Nose" in May, has now premiered their second music video through Yahoo! Music on July 15. The band's new video was made for their latest single "Spaz" from their new LP "".

It seems like the hip-hop act's new clip, which was shot in a black and white setting, was taken from one of their concerts. There is no special footages being inserted by the band on the clip beside showing their live performance and also their fans excitement in watching the group's performance.

July 15, 2008 06:14:51 GMT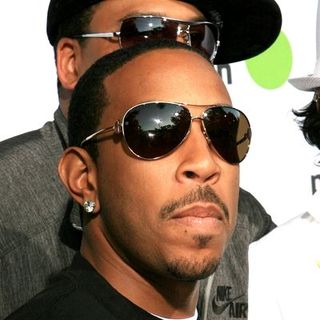 After finishing his recent movies project, rapper is eager to get back into the music scene as soon as possible. Before preparing to drop his new album, "", the rapper will give his fans special treat with the release of his first ever mixtape "Gangsta Grillz: The Preview" collaborating with .

Confirming his return to the music world, Ludacris tells MTV, "I been gone, opening up a restaurant, doing a couple of movies here and there, just a little bit of everything. It's time to get back in the music game. It's been a long time, but we back on that ass." He then revealed about the new mixtape, saying, "Album number six is on the way. So with that said, we got the mixtape, 'The Preview' - the preview to the damn movie."

July 15, 2008 04:28:59 GMT

R 'n' B group doen't waste anytime to promote their new album "80's Babies". After premiering the video for their first single "Cuddle Up" in June, now the group have already launched another clip for "Knockin' Boots 08" via their today (July 15).

The new clip doesn't have a lot of feature as it only showed the group members singing and doing some sexy moves. It seems that the R 'n' B act dedicated their new video for their female fans by revealing lots of footages of their muscular bodies on it.

July 15, 2008 03:43:24 GMT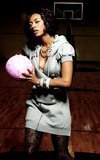 Singer/songwriter is gearing to embark in the music scene by preparing to release her debut album, "In a Perfect World..." on September 23. In a bid to promote her new LP, the singer has premiered the music video for her first single "Energy" on July 14 via MTV.

The new clip that was directed by renown director Melina sees Keri playing a role as a female boxer and also tells about her love relationship with her trainer that didn't go out well. Beside that, the new video also features footages of the singer's hard training and her boxing match which she won.

July 15, 2008 02:59:37 GMT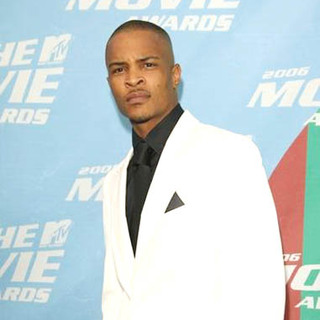 A new song from could give a special treat not only for rap fans but also for those rock maniacs, simply because the rapper's new joint will feature his collaboration with . The new track is being titled "Out in the Cold" and it is being considered to appear on the Atlanta rapper's upcoming LP "".

The new song reportedly is a very personal track for T.I. as the lyrics tell about his personal life experience including his recent arrest. Not only the lyrics, according to MTV the music also added the chill and thrill of the track with dramatic, soaring, crashing guitar riffs and also skittering drum patterns created by the rockers.

July 15, 2008 02:23:05 GMT

Preparing for the release of their new album "", have premiered a new music video on July 14. The clip was made to accompany the hip-hop group's latest single "Peace Sign/Index Down" and it also features the appearance of rapper .

The new video was set in a minimalist way as it only sees the band performing with Busta in a white background. Just like the song's title, the clip was also intended to promote peace. It can be seen at the end of the clip where the band along with their friends putting up the peace sign with their fingers.