July 29, 2008 08:09:00 GMT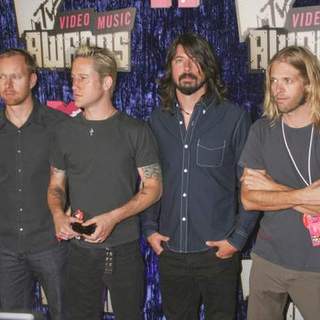 Fans of rock band will be thrilled to hear the latest reports saying that the band are preparing to release a live DVD of their recent two concerts in Wembley, London. The two shows that were held on June 6-7 is very special indeed as one of the two shows also feature the band's collaboration with members of .

The live DVD set is being scheduled to hit the shelves on August 23 and it will have about 18 tracks including two collaboration tracks between Foo and the Zeppelin, which were "Rock and Roll" and "Ramble On". Meanwhile, other tracks on the new package are the songs that the band played on their London concerts. The complete track list for the DVD can be viewed at .

July 29, 2008 07:29:30 GMT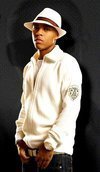 Shortly after premiering the music video for "Marco Polo", has already launched another clip on July 28. The new video was shot to accompany his latest single titled "Big Bank Take Lil Bank" featuring , which was taken from his upcoming LP "Pedigree".

The new clip was filmed in a unique method which is on a black and white computer graphic enhancement. The video also doesn't have lots of features as most of the scenes only saw Bow Wow rapping in front of the camera.

July 29, 2008 06:55:13 GMT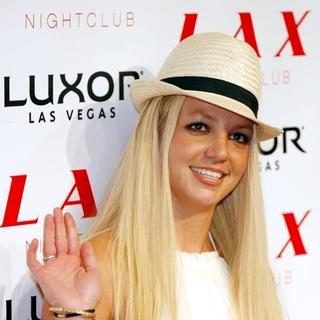 It looks like ' upcoming album could really be one of the most anticipated albums this year after the latest reports stated that on the new LP she will be working with renown musicians. The famous names that reportedly will help Britney on her upcoming LP are , , and .

That news was confirmed by Taio himself who said to the press, "The songs will be good - she has Kanye, Pharrell, Timbaland and me doing tracks for her." He also added that the next record will be important for Britney's music career. "Her career is riding on this record so I need to sit down and talk to her to make sure she is ready," Taio said.

July 29, 2008 04:30:59 GMT
Country singer has finally revealed new details about his upcoming new LP after announcing its official release date. Although he hasn't set a title yet for the upcoming album, Trace has confirmed that the record will be outed on November 25.

Beside revealing about his new LP's release date, Trace has also confirmed that a song titled "Muddy Water," will be the first single from the yet-to-be-titled album. The track, which was written by Monty Criswell and Rick Huckaby is set to be dropped via radio airplay on August 4.

July 29, 2008 04:25:51 GMT

Emerging from popular reality show American Idol, comes , an aspiring singer with the look to be proud of. The 27-year-old who also writes his own music, has released his self-titled debut album on July 15 via Pazzo Music with "Addicted" as the first single and AceShowbiz has 3 copies of the CD to be given away.

The album, took over 16 months and more than 5 studios to record. Ace said, "I've taken my time because I realized how important it is to make sure it's right, true to me and up to my level of expectation. I only get one chance to tell my fans who I am."

July 29, 2008 03:55:20 GMT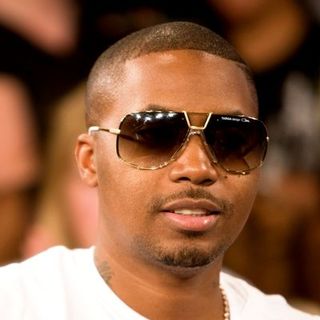 Having just dropped a new album on July 15, rapper has already had an idea for a new music project. Speaking to MTV, the rapper revealed that he plans to record and release an album collaborating with his wife .

Stating about the collaboration plan Nas said, "Me and my wife was thinking about doing this record together. I'm doing my dream. If you could, wouldn't you do it? What else would you do?" Before the album plan, the rapper has actually recorded songs together with Kelis and one of their collaboration tracks is "Blindfold Me".

July 29, 2008 03:24:27 GMT

, led by singer-keyboardist Andrew McMahon, will release its second album, entitled "", on September 30, 2008 via Sire/Warner Bros. Records.

Co-produced by McMahon and Jim Wirt (, ), The Glass Passenger is the follow-up to the band's debut "", which was released in August 2005 and debuted at No. 37 on the Billboard Top 200 album chart.

July 29, 2008 03:15:01 GMT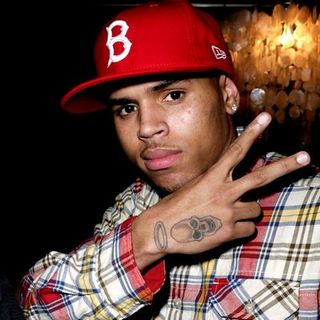 has a new and exciting music project on the way which is singing a jingle for famous bubble gum company Wrigley's. Chris has been tapped by the company to re-mix the jingle for one of their gum products, the Doublemint.

However, the R 'n' B stud is not the only singer that is being asked by Wrigley's to help their ad campaign as the company also tapped the likes of and . But Ne-Yo and Julianne won't be collaborating with Chris because they will remix the jingle for other products of Wrigley's, which is Big Red for the R 'n' B singer/songwriter and Juicy Fruit for the country singer.

July 29, 2008 02:32:04 GMT

Following its video preview that has streamed earlier this week, finally the full version of 's music video for his latest single "Got Money" has been premiered on July 28 via MTV. The new clip was being directed by Gil Green and features Wayne's collaboration with and Mack Maine.

Just as it was previously reported on the new clip Wayne is being pictured as a nice thief, who rob a bank but shares the money with others. The scenes from the video starts with the meeting held by the rapper with his friends to plan their bank robbery. In the end of the clip the rapper finally gets captured by the police but he receives a warm applause from the people who are watching in the streets.

July 28, 2008 09:42:05 GMT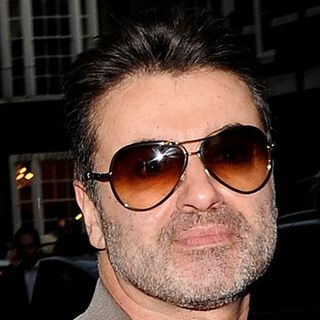 seems set to end his touring career in an unforgettable way by preparing to treat his fans at his upcoming final two shows, to be held at the Earls Court, London, on August 24 & 25, with a special performance. According to the latest news George is planning to tap his fellow band mate on Wham!, Andrew Ridgeley to take the stage together at those concerts.

The news was revealed by a source who told TheSun.co.uk saying, "George is planning a series of surprises for his final shows." Moreover, confirming about the plan to reunite with his bandmate, the source added, "He's keeping his cards close to his chest, but many are predicting that he'll reunite with Andrew to sing a track or two."

July 28, 2008 08:23:05 GMT
It looks like might have to reschedule her plan to rest from the music world in September after the latest reports stated that she has received a huge offer to play at a gig in November. The singer reportedly will be receiving $2 million, if she agrees to play at a bash held by the prince of Brunei, prince Azim in that month.

The news was revealed by a friend of Amy who also said that the singer is still considering the offer. But if she takes it she would use the money to help her husband. "Things still need to be worked out but, if she does the gig, she will hand the fee straight to Blake who should be free soon afterwards. She thinks it will give him something to make a clean start with," Amy's friend said.

July 28, 2008 07:25:05 GMT

It seems that are still curious to do something with troubled pop singer especially after their previous project together didn't work out well. The plan was shouted by the group themselves in an interview with AccessHollywood.com.

Revealing about their plan to team up again with Britney, the Dolls' said, "We totally support her. Not everything makes the final cut but we want to do something with her in the future." Moreover, Nicole also stated her admiration over the "Toxic" singer stating, "We love her, we're all huge fans of Britney, always have been."

July 28, 2008 06:52:24 GMT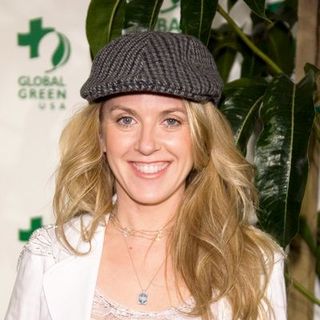 Rock chick is set to mark her comeback to the music scene with a new album as the follow up to ", that was dropped in 2005. Although she hasn't set a title and an official release date yet, the singer said that her upcoming record is almost done and it is set to due this fall.

Speaking about the process for the upcoming LP's work, to Billboard.com Liz stated, "All my sloppiness is in there. I fought all the way through, and I'm not letting anyone take it to a perfected style." She also added, "It has mistakes in it. It has layered background vocals of mine that just make an overall slop, but it's perfect slop."

July 28, 2008 04:50:07 GMT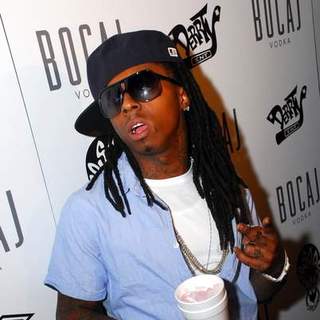 Just before the official music video for his latest single "Got Money" gets premiered on MTV later today (July 28) at 6 A.M., a short preview of 's clip has already streamed. The 30-second preview video, which also features the appearance of , gave a lead of what the video is about.

On the short clip, Wayne sees him as a robber who is robbing a bank and being accompanied by two female assistants. Another feature beside the robbing scene, saw the rapper and T-Pain rapping and dancing together in a big room.

July 28, 2008 04:25:16 GMT

When Kristian Bush left his band Billy Pilgrim few years back, it was probably the right decision to make. The Knoxville native joined two other aspiring artists, Jennifer Nettles and Kristen Hall to make one third of , a country trio that broke through the mainstream with their single "Baby Girl" in 2004. The trio has received a Grammy nomination, plus several other notable country awards and the now-duo are vying for another with their latest release "".

The new album is available in two different versions; the deluxe fan edition that hits stores on July 22 and the regular one which will be in shelves a week after that. The deluxe version contains 12 songs, along with five extra songs including the live version of "Life in a Northern Town" that they performed with and , plus a downloadable video content. Meanwhile, the regular one will include only the 12 songs.