News
>
Celebrity Gossip
November 06, 2011 16:40:35 GMT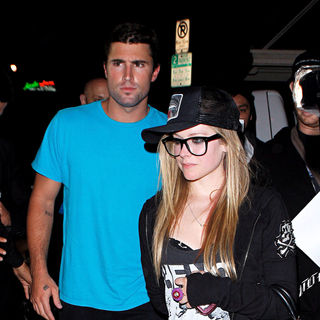 and her boyfriend had a wild night in Hollywood Roosevelt Hotel on early Sunday, November 6 morning. She was bickering with a woman and he stepped in to break it, only to take a bottle to the head at the end.

Shortly before 1 A.M., the "I Will Be" singer was in a fight with an unknown girl for a reason which is yet revealed. Jenner tried to intervene and someone smashed a bottle to his head. Per TMZ, hotel security then broke up the fight and detained Brody and the others involved. Police were summoned and they wrote in the report that Jenner was a victim of an assault with a deadly weapon.

News
>
Celebrity Gossip
November 06, 2011 15:30:51 GMT

Andy Williams delivered a bad news during his concert on Saturday, November 5 night. The 83-year-old singer known for his hit "Moon River" told the crowd that he has bladder cancer but assured his fans that he is in good spirit.

"I do have cancer of the bladder," Williams said. "But that is no longer a death sentence. People with cancer are getting through this thing. They're kicking it, and they're winning more and more every year. And I'm going to be one of them."

News
>
Celebrity Gossip
November 06, 2011 08:48:44 GMT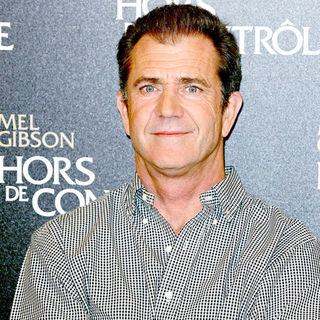 was caught kissing with a mystery woman during a night out in Beverly Hills, California. The new couple had a romantic dinner at L'Ermitage Hotel and Gibson as they left the place.

Just a few days before, Gibson was spotted on a date with another woman, this time a blonde. They went back to the place where Gibson was arrested in 2006 on Driving Under Influence charges. The actor infamously made antisemitic remarks to the arresting officer, saying, "F****** Jews ... the Jews are responsible for all the wars in the world."

News
>
TV News
November 06, 2011 07:57:17 GMT
and her family were the subject of ridicule on the recent episode of "". The topic is none other than Kim's divorce from . Nasim Pedrad did an impressive impersonation of the reality show star.

"Get ready for the latest Kardashian event - 'Kim's Fairytale Divorce'," the introduction said. Then accompanied by her 'sisters', Pedrad's Kim talked about the divorce, saying "All week we've been just crying and crying and posing and crying and getting our anuses bleached." But she added, "Things are looking up for me - I'm single and there's an NBA lockout."

News
>
Celebrity Gossip
November 06, 2011 05:18:23 GMT

"Porky's" star Wyatt Knight was found dead last week in Maui, Hawaii of apparent suicide. The actor who was popular in the '80s for his portrayal of bad boy Tommy Turner in the trilogy went through autopsy which revealed that he died of a self-inflicted gunshot.

At 56, Knight was suffering from stage 4 non-hodgkins lymphoma, a certain type of blood cancer. He underwent radiation treatments that left him in "physical and emotional pain". He had a bone marrow transplant in 2003.

News
>
TV News
November 05, 2011 17:17:37 GMT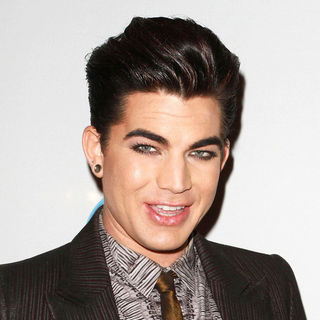 was a surprise guest on new Hub TV talent show "". A sneak peek of him on the Sunday, November 13 broadcast has been shared, showing the "" alum making some young kids happy.

The kids ages 8 to 16 were tasked to cover Lambert's hit single "Whataya Want From Me" and their wishes to perform the song before the artist was made true. Lambert was also there to give each of the kids advice and tips on the cover of his song. The episode which also features guest mentor, , will air on November 13.