News
>
TV News
September 17, 2014 02:54:02 GMT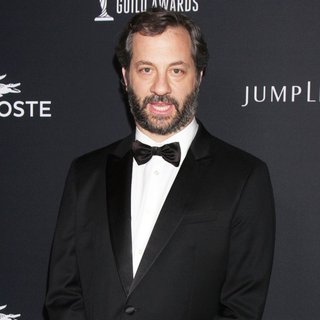 Netflix is giving a vote of confidence to "". The streaming service has picked up the original comedy by to series with a two-season commitment. The first season consisting of 10 episodes will debut in 2016, while the 12-episode season 2 will follow a year later.

"" star and comedian Paul Rust, who gained prominence after playing the male lead in 2009's film "", take the lead roles on the new series. They will play Mickey and Gus, a couple who navigates the exhilarations and humiliations of intimacy, commitment, and other things they were hoping to avoid.

News
>
Celebrity Gossip
September 17, 2014 02:51:12 GMT

has shared many photos from her recent birthday trip with her family. In some of the photos, Queen Bey flaunts her bikini body while posing in a yacht. There are also snaps of her and her husband being cuddly, sitting together on the beach and random photos of him under the sun and stepping into the water.

Some photos posted by the "Single Ladies" singer on her site show her daughter Blue Ivy playing on the sand. Other photos show the former member of wearing a birthday hat, their yacht, food and drinks.

News
>
Music News
September 17, 2014 02:37:18 GMT

celebrated his 22nd birthday on Tuesday, September 16 by releasing the anticipated music video for his current single "Jealous". Directed by artist Peter Tunney, the clip centers on the singer and his girlfriend Olivia Culpo.

Jonas, appearing on a number of TV screens, is featured riding his motorcycle, driving a taxi, getting defeated in a basketball game and playing piano with an old lady while his on-screen and off-screen love interest plays the cello in the clouds in her lingerie.

News
>
Movie News
September 17, 2014 02:23:20 GMT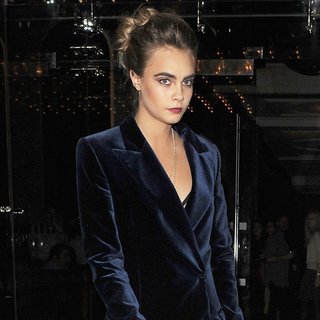 Victoria's Secret model has snagged her biggest movie role so far. The 22-year-old British beauty landed the lead role of Margo Roth Spiegelman in "", an adaptation of John Green's young adult novel.

Per Variety, the story follows young neighbors who share the jarring experience of finding the body of a man who committed suicide. The two leads grow apart - until the night he finds her at his bedroom window, dressed like a ninja. She enlists him in a campaign to get revenge on the people who've hurt her. The next day, she vanishes and he is left to ponder the ramifications of the evening. Then he begins getting clues and follows them in an attempt to find her.

News
>
Celebrity Gossip
September 17, 2014 02:22:29 GMT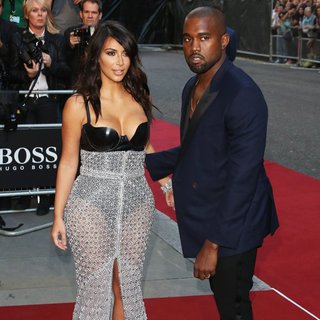 and are selling their half-finished mansion in Bel Air Crest, Los Angeles. According to Variety, the powerhouse couple listed the mansion for an optimistic sounding asking price of $11 million.

Kim and Kanye's decision to sell the Bel Air mansion came after they completed the $21.25 million purchase of a freshly constructed mansion in Hidden Hills, California, just around the corner from 's house.

News
>
TV News
September 17, 2014 02:13:01 GMT

Olympian has to hang her dance shoes after only a week on "". The track and field and bobsled athlete was voted off on Tuesday, September 16 after landing in the bottom two following .

Lolo and fashion designer Betsey Johnson, who earned the lowest score on Monday night, were both in jeopardy, but the 72-year-old is deemed safe. "I wouldn't have had it any other way," Lolo said after learning of her elimination. "I'm glad that (Betsey's) staying. She deserves to stay and everybody here did a great job."

News
>
Movie News
September 17, 2014 01:56:37 GMT

oozes evil in the new poster of Disney's "". The newly-released one-sheet shows the Oscar-winning actress as The Witch welcoming audience into the woods that is home to a scary Giant. "Be careful what you wish for," warns the tagline.

In the fantasy pic, a baker and his wife who desperately want children strike a deal with a witch. She promises to give them a child if they can bring her the cape of Little Red Ridinghood, the milky-white cow of Jack (of beanstalk fame), the slipper of Cinderella, and some of Rapunzel's golden hair. In order to do so, the baker must travel into the dark and mysterious woods and battle a Giant who threatens to destroy the entire village.

News
>
TV News
September 17, 2014 01:47:16 GMT

is back on TV in a new promo for MLB on TBS. In the ad, the "" alum shares his plans to put on a one-man recreation of the entire MLB postseason as it's nearing playoff baseball.

The four-time Emmy-winning actor claims he's inspired by Bugs Bunny to make the one-man show. "Any actor who tells you that he is not inspired by Bugs Bunny is a liar, frankly, or just a hack," he says.

News
>
Celebrity Gossip
September 17, 2014 01:46:46 GMT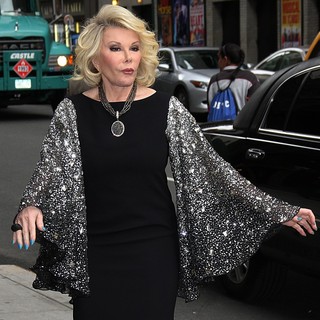 New info related to ' cardiac arrest which led to her death earlier this months has surfaced. According to a Tuesday, September 16 report by CNN, the late comedian's personal doctor snapped a selfie in the procedure room moments before performing a biopsy on her vocal cords.

According to a source who is familiar with the investigation, a staff member at Yorkville Endoscopy clinic, the facility which treated Rivers before her condition got critical, told investigators that the unnamed doctor took the photo when Rivers was under anesthesia. After taking the photo, the doctor performed the biopsy.

News
>
Music News
September 17, 2014 01:39:27 GMT
A new album is underway. Clive Davis, the Grammy-winning producer who is credited with discovering the late singer in early 1980s, announced during his visit to "" show on Tuesday, September 16 that he would release her first-ever live album later this fall.

Titled "", the set will hit shelves on November 10. The project, available as both a 16-live song CD and a 19-performance DVD, will include Houston's performances of "You Give Good Love" on "Tonight Show" in 1985, "The Star-Spangled Banner" at Super Bowl XXV in 1991 and "I Will Always Love You" at The Concert for a New South Africa in 1994.

News
>
TV News
September 17, 2014 00:38:37 GMT
Another DC Comics character is heading to small screen. "Lucifer", based on the eponymous Vertigo comic of the same name, has been given a put-pilot commitment on FOX.

"Lucifer" centers around the Lord of Hell after he grows bored and unhappy with the position, resigns his throne and abandons his kingdom for the gorgeous, shimmering insanity of Los Angeles. He then opens an exclusive piano bar called Lux.

News
>
Movie News
September 17, 2014 00:17:34 GMT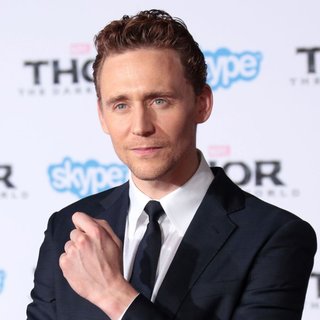 Back in July, Legendary made a surprise announcement at the San Diego Comic-Con that they were developing a King Kong spin-off. It has just been revealed that "" actor will star in the movie with "" director Jordan Vogt-Roberts on the helm.

"" is a big-budget origin movie about King Kong which explores the mysterious island that became its home and other terrifying prehistoric creatures. "" scribe Max Borenstein is hired to pen the script, prompting rumors that Legendary had the intention to develop a Godzilla and King Kong crossover film.

News
>
Celebrity Gossip
September 16, 2014 23:24:28 GMT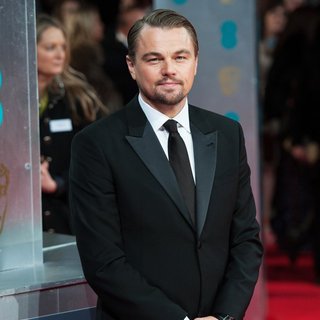 is now a Messenger of Peace for United Nations. His first duty as a spokesperson to raise awareness about climate change is addressing the opening of the U.N. summit where 120 world leaders are expected to attend later on September 23 in New York.

"Leonardo DiCaprio is not just one of the world's leading actors," U.N. Secretary-General Ban Ki-moon said. "He has also a long-standing commitment to environmental causes, including through his foundation. His global stardom is the perfect match for this global challenge."

News
>
Music News
September 16, 2014 22:59:43 GMT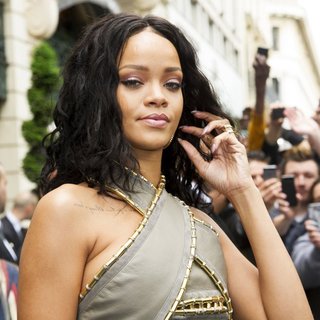 is not happy that her song was cut from "Thursday Night Football" last week. CBS usually used her hit "Run This Town" as an intro for the program, but they excluded it from last week's game between the Baltimore Ravens and Pittsburgh Steelers in the wake of domestic violence scandal involving Ravens star Ray Rice.

Given her status as a domestic violence victim in the past, CBS decided not to use the song to maintain "the appropriate tone and coverage." The network's chairman Sean McManus told Sport Illustrated, "It's important to realize we are not overacting to this story but it is as big a story as has faced the NFL...We thought journalistically and from a tone standpoint, we needed to have the appropriate tone and coverage. A lot of the production elements we wanted in the show are being eliminated because of time or tone."

News
>
Celebrity Gossip
September 16, 2014 22:19:49 GMT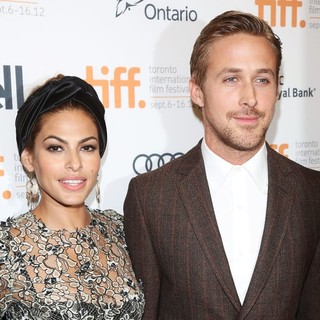 It's a daughter for and . The actress gave birth to a baby girl on Friday, September 12 in Los Angeles. It's the first child for both the 40-year-old star and her 33-year-old actor beau.

"She's absolutely in heaven being a mom. She's never been happier," a friend of the first-time mom's tells PEOPLE. "She and Ryan are just in awe of this beautiful person they created. It's a really special time for them."