News
>
Celebrity Gossip
June 17, 2006 08:02:56 GMT
It's time for the sensational teen-pop diva, ' spouse to show some action as the representative for a fashion line, Five Star Vintage line by the San Francisco-based Blue Marlin clothing company. will soon appear in the "edgy" look for the line targeted for young people.

It is up to the result from the first launch of the ads before Federline becomes the permanent representation for the line sold in Macy's, Lord & Taylor and the Virgin Mega Stores.

News
>
Music News
June 17, 2006 07:43:10 GMT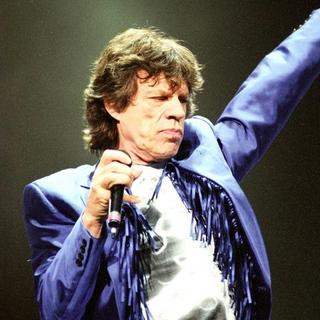 The legendary rock band, , is confirmed to start their postponed "A Bigger Bang" tour on July 11th in Milan, Italy. This confirmation is a relief for the fans after the head injury got during his vacation in Fiji, and Ron Wood's alcohol-addiction.

The guitarist, Ron "Ronnie" was reported to enter the rehab clinic in South London early this week. Although the Stones' publicist, Fran Curtis, said Wood does need some breaks, he is positively ready to continue the band's European Tour.

News
>
Celebrity Gossip
June 17, 2006 07:12:56 GMT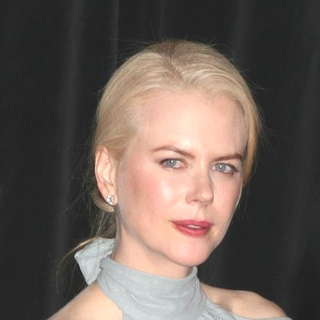 There has been a recently surprising rumor on 's lovely fiancee, the Oscar-winning star, . After her decision to hold back Catholicism for her upcoming nuptials, her belly-language shows some indication that she might be expecting a new baby.

This indication came up to the surface after an eyewitness saw her going to a yoga class in the afternoon, on the same day of her faith-returning decision, with T-shirt and jeans, showing her unusual increasing belly and abdomen sizes. Those are very much on the contrary for her reputation of being perfectly slim and having perfect abdomen.

News
>
Celebrity Gossip
June 17, 2006 06:55:51 GMT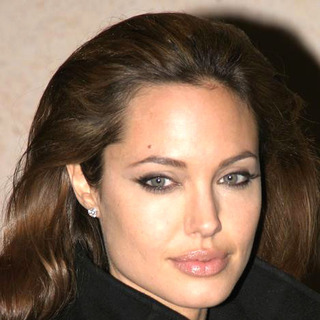 The actress's rather large belly arises questions.

Here it comes, the Oscar-winning, new mummy gave her first U.S. TV interview since the two-month stay in Namibia for a memorable child delivery on May 27, 2006. Shiloh Nouvel's biological mother's interview is scheduled to broadcast on CNN's night news show, Anderson Cooper 360. had the talk taped in Los Angeles within this week, as CNN claimed last Friday.

News
>
Celebrity Gossip
June 17, 2006 05:40:45 GMT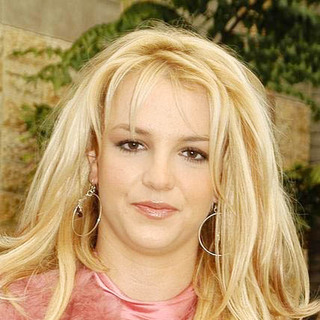 Issue follows where the star goes. That happens to who by now on gets struck over reports mentioning she's considering a Namibian birth for her next baby. This was strengthen by a statement released by Deputy Environment and Tourism Minister Leon Jooste who said officials had received an inquiry on behalf of the pop superstar with husband .

"She has shown interest to come over to Namibia," Jooste said by telephone from a conference in neighboring South Africa. "Nothing has been confirmed yet, but there is a definite possibility of that happening." However, despite such publication, Spears' New York-based publicist, Leslie Sloane Zelnik has in an e-mail to The Associated Press claimed the report as "Not true" while doesn't provide any further details.

News
>
Movie News
June 17, 2006 04:58:42 GMT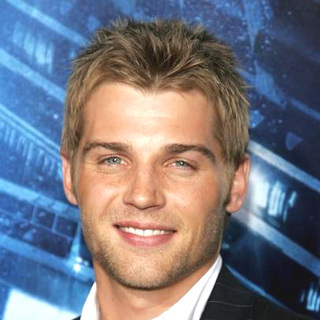 The unique experience of having recurrent deaths has become the next Hollywood's horror mystery, entitled "The Deaths of Ian". This time, Star Winston Productions, driven by the famous makeup wonder-worker, Stan Winston, is ready to start producing in London, on the next July 2, 2006. The project will set the budget up to $10 million.

Meanwhile, the producer credit goes to Brian Gilbert and Ralph Camp, and Dario Piana is the director. The story of a slain American guy, who finds himself experiencing the death in every brand new day in a slightly different life and way, has Brendan Hood as the script writer and (Christian in "") plays the leading part.

News
>
Music News
June 17, 2006 04:28:19 GMT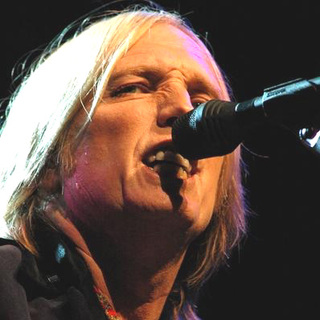 and renowned producer Rick Rubin's American Recordings have both reached an agreement over a new recording contract which the American musician has signed. That being so, Petty will have his album "", his first solo album since 1994's Rick Rubin-produced "", released July 25.

The first single of the set, titled "Saving Grace," made its world premiere during ABC's telecast of the June 8 NBA Finals game between the Dallas Mavericks and the Miami Heat. The song can be streamed from Petty's Web site (http://www.tompetty.com) and will be available July 4 via digital download retailers.

News
>
Movie News
June 17, 2006 04:17:00 GMT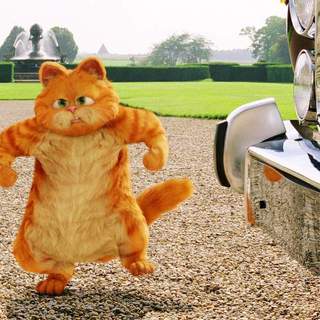 ©
The bad spell upon the credibility of a sequel movie is haunting the famous orange, chubby-spoiled cat, "" in the recently released "". There have been some conclusions leading to the underperformance of the movie based on Jim Davis' annoying feline.

The accusation goes to its visually poor description, ridiculous and unconvincing story, complete with the unremarkable dialogues and the abundance forced sequences between the lazy furry creature and his two human friends (still, having and playing the roles). This movie is also called as an undeniably boring children movie, even if it is meant to be as one.

News
>
Celebrity Gossip
June 17, 2006 03:40:20 GMT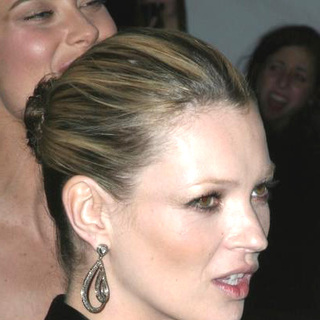 Nine months after London's Daily Mirror published photos of allegedly using cocaine in a recording studio with then boyfriend , Britain's Crown Prosecution Service (CPS) declared Thursday June 15th, 2006 that they are unable to pursue charges against the supermodel.

The Crown Prosecution Service said it had concluded that there was insufficient evidence for a realistic prospect of convicting Moss. Thus, the beauty was questioned by police but not arrested.

News
>
Movie News
June 17, 2006 03:26:24 GMT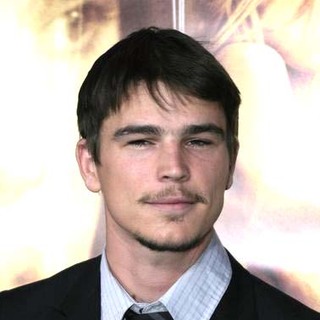 New Zealand is going to be the next-screenplay location, this time, depicting the gloomy dark town in Alaska, Barrow, in a new screenplay by Columbia Pictures, "".

This new project is scheduled to start shooting in early August 2006, having Stuart Beattie and Brian Nelson write the script and David Slade in hand directing. "40 Days and 40 Nights" actor, is taking the role as the town's Sheriff, one of the only hopes for Barrow's inhabitants to get out from the inferno. Hartnett is still involved in the up-coming "" and planned to perform in "" after his last performance in "".

News
>
Celebrity Gossip
June 17, 2006 03:18:51 GMT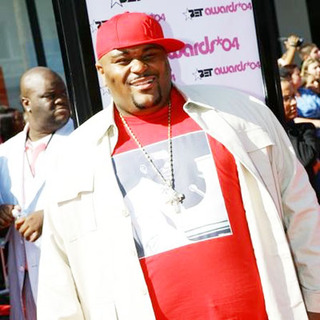 American Idol" winner reaps another victory as he's been awarded $2 million in his lawsuit against the ex-manager, Ronald W. Edwards, and Edwards's promotions company, Sez Inc. he claimed misappropriated more than $246,000 from him.

Jefferson County (Ala.) Circuit Judge Scott Vowell has on Thursday June 15, 2006 awarded the 2003 American Idol winner $500,000 for his actual losses and another $1.5 million in punitive damages in his suit, filed last year. According to the ruling, Edwards raided Ruben's checking and other bank accounts, improperly used his credit cards and even spent his money to repay a $10,000 bank loan.

News
>
Celebrity Gossip
June 17, 2006 02:51:28 GMT
Even after death, is still "The King." Approvingly in a recent poll conducted by Forbes magazine on Big-Time Moneymaker, Elvis is ranked 1st with estate earned an estimated $52 million last year.

Meanwhile, the late is just behind at No.2. His estate earned about $50 million. Others on the list of dead celebrities with major earning power are Albert Einstein, Andy Warhol, and .

News
>
Movie News
June 17, 2006 02:23:12 GMT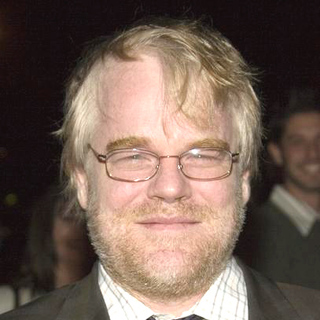 Universal's new screenplay project, "", and Capitol Films up-coming's "" are not impossible missions for the last-seen-in- "" star, .

After having himself involved in an indie movie project "", Hoffman is ready to join 's former hubby, in the story of siblings trying to rob their own parents' jewelry store, "Before the Devils". The movie is going to take place in New York, together with other Hollywood stars, Albert Finney and "" actress, . The producer is Michael Cerenzie, while Lumet, Kelly Masterson and Austin Chick will bear the credits as the scriptwriters.