News
>
Celebrity Gossip
March 31, 2006 09:30:08 GMT
"Accepting a knighthood is a great and humbling honor". That's for sure for . The veteran singer has on Wednesday March 29th, 2006 collected a knighthood from British monarch Queen Elizabeth II for services to music. And so, Jones will in the future be known as Sir Tom Jones.

"I know my family - and I hope my friends and fans - will share my gratitude and excitement. I can only thank the fans who have supported me for years for making it possible. It is fantastic. It was lovely to see the Queen again. I love seeing the Queen and I have always been a royalist. She is lovely and she still is lovely. She has got a great smile and her whole face lights up when she smiles." So Jones said expressing his feeling.

News
>
Celebrity Gossip
March 31, 2006 08:53:17 GMT
is in trouble again after another. The supermodel was arrested Thursday March 30th, 2006 at her Park Avenue home and charged with assault soon following an incident during which she beat her housekeeper, Ana Scolavino, over the head with a mobile phone which struck her on the back of the head and opened a cut that needed four staples.

It was all began when Campbell couldn't find a pair of jeans she wanted to wear on "Oprah" and so accused Ana of stealing it. Campbell's lawyer, David Breitbart, explained that Scolavino had been working for Campbell for two to three months and was being fired because several items were missing from the house. "When this happened this morning, all hell broke loose," he said.

News
>
Celebrity Gossip
March 31, 2006 08:25:21 GMT
Remember the bag full of Oscar goodies that gave for charity? The stuff has sold at charity auction for $45,100, a spokesman for the United Way announced.

The winner won't be identified. But the money surely will be used for the United Way's hurricane response and relief recovery fund, so the organization spokeswoman Sheila Consaul revealed.

News
>
Movie News
March 31, 2006 08:05:22 GMT
Probably wants to give it a go for another career besides acting, will next take the producer seat. The actor reportedly will produce a surfing comedy flick based on his own idea. It's titled "".

While he's going to produce with business partner Stuart Cornfeld, Emmett Malloy and Brendan Malloy are both giving hand at directing. Already tapped to write the script is Brent Forrester, a one-time writer on "The Ben Stiller Show."

News
>
Music News
March 31, 2006 07:25:21 GMT
While the US pop album chart is dominated by , the US singles chart is topped by Canadian singer/songwriter who with his "Bad Day" wins the top position, earns his first ever No. 1 on the Billboard Hot 100. Thus, there's changes on the chart which subsequently drags 's "Temperature" drops one place to No. 2.

Rounding out the Top 5 is 's "So Sick," 's "You're Beautiful" and 's "Be Without You" all of which sticking to the No. 3 to No. 5. Securing the 6th place on the chart is 's "Unwritten", just one place ahead of ' "Lean Wit It, Rock Wit It" at No. 7.

News
>
Celebrity Gossip
March 31, 2006 06:33:43 GMT
Which one do you want to hear first? The good news or the bad one? Okay, let's tell you the bad news first. It's about Richie Sambora. The guitarist was treated at a local hospital and his arm was put in a sling after a fall at his home in Los Angeles last week.

Now the good news is that Sambora will still perform when Bon Jovi begins the Japanese stadium leg of their "Have A Nice Day" world tour on April 8. He is expected to be fully recovered by the time the band's European leg of the tour begins on May 10 and no tour dates will be cancelled.

News
>
Movie News
March 31, 2006 04:35:55 GMT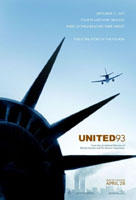 's Tribeca Film Festival has picked "" as the opening-night film on April 25. The drama flick, written and directed by Paul Greengrass, tells about the terrorist takeover of the airliner that crashed outside of Shanksville, Pennsylvania, and the heroic efforts of the passengers and crew on board.

Tribeca officials, furthermore, said that family members of those who were killed in the crash have been invited to attend the screening. As of the festival, it was first launched by De Niro in 2002 to help revitalize the Lower Manhattan district devastated by the terror attacks.

News
>
Celebrity Gossip
March 31, 2006 04:13:26 GMT
Talk is heating up about to star in her own Broadway musical. Moreover, it is said that the pop superstar is willing to create and produce the show, which she says will include songs from her 1994 album "Merry Christmas" and new material written especially for the project.

"I don't want to mention anything definitive until things are signed, but there's a very big company that just signed on to develop the project with me," so Carey told MTV while adding "It's probably going to be a movie first. I don't want to say a television movie, because it's not like a cheesy network movie, but then it's going to be made for the Broadway production. So the [TV movie] will set the stage for the stage."

News
>
Celebrity Gossip
March 31, 2006 03:53:52 GMT
has been cautioned by police for possessing illegal marijuana following his arrest in London's West End in February. The singer was reportedly found by police asleep at the wheel of his car in the early hours of the morning and was then taken into custody after a search of the car turned up cannabis and another drug.

After the arrest Michael apparently admitted the incident as "my own stupid fault, as usual. I was in possession of Class C drugs, which is an offence, and I have no complaints about the police, who were professional throughout."

News
>
Music News
March 31, 2006 02:24:46 GMT
Memphis hip-hop group are producing and recording tracks with hotel heiress which reportedly will be included in her upcoming debut album.

"We ran into her at a William Morris Agency party and she said she liked our song `Stay Fly' and asked could we work with her," said Jordan "Juicy J" Houston, a member of the Oscar winning rappers.