News
>
Movie News
November 29, 2005 09:19:40 GMT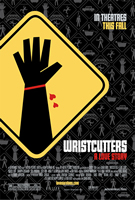 The time has come and coming next during this film award season is the 2006 Sundance Film Festival. Due to such fact, the festival organizers has on Monday announced 64 films that will play at the Park City, Utah, festival that run January 19-29. The festival, founded and backed by actor , named 16 American dramas and 16 documentaries into a competition that spotlights directors, writers and actors working outside Hollywood.

Besides, it also made 16 feature films and documentaries eligible for awards in special foreign film categories. As of the films competing Dramas include "Forgiven," "," "," "Hawk Is Dying," "," "," and "." Up for the top US Documentary prize among others are "Crossing Arizona," "Ground Truth: After the Killing Ends," "Iraq in Fragments," "American Blackout," and "An Unreasonable Man."

News
>
Music News
November 29, 2005 08:51:36 GMT
British rock band says hello to North America as they unveiled Tuesday that they are going to embark on a six-week tour there, beginning March 3 in Miami. The music group's guitarist Brian May, drummer Roger Taylor and Bad Company frontman Paul Rodgers will altogether perform in front of their many fans.

The tour reportedly will feature video footage of late singer Freddie Mercury who died of AIDS in 1991. Besides, it will also include three dates in California: San Diego (April 1), Anaheim (April 3) and San Jose (April 5), and will wrap April 13 in Vancouver, B.C. For the complete dates click on the band's official sites.

News
>
Celebrity Gossip
November 29, 2005 08:41:48 GMT
Former business manager of actress sued the star for breach of contract, claiming she has failed to pay commission on the second and upcoming third season of her Showtime series, "The L Word."

In the lawsuit filed in Los Angeles County Superior Court, Seven Summits Pictures and Management claimed to have already helped the actress get her role on the series and thus deserved for 10 percent commission from subsequent seasons.

News
>
Movie News
November 29, 2005 07:58:57 GMT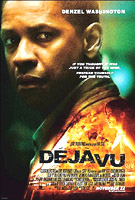 "." For some people such feeling is considered as annoying, while for some others it's very helpful. So it depends. As for Jim Caviezel, experiencing Deja Vu is just great as he's in talks to star in the upcoming action adventure drama.

Making the film for Touchstone Pictures are director Tony Scott and producer Jerry Bruckheimer. Meanwhile, Terry Rossio and Bill Marsilli wrote the script, and Chad Oman is executive producing with Mike Stenson and Ted Elliott.

News
>
Celebrity Gossip
November 29, 2005 07:31:00 GMT
Television/music personality missed it last year, but this time he is available to celebrate the significant moment. The New Year. After recovering from a stroke he suffered in early December 2004, Clark is set to be in New York's Times Square to host "Dick Clark's New Year's Rockin' Eve" Dec. 31 on ABC.

Joining him on the show is New York "American Idol" host . Apart from both, the show will perform its main performer, which is teen star . The singer/actress will handle Hollywood party segments of the 34th annual special. Also she will perform three songs during the broadcast, which will feature a host of as-yet-unannounced performers.

News
>
Celebrity Gossip
November 29, 2005 07:02:17 GMT
Let us wish them happiness forever coz they have just welcomed their first baby into the world. It's a baby girl for athlete Lleyton Hewitt and his actress wife Bec Cartwright.

"Lleyton and Bec Hewitt are pleased to announce the overnight arrival of their first child, a healthy baby girl," said Hewitt's publicist Rob Aivatoglou. The baby was born at Sydney's North Shore Private Hospital at 1.45 am (AEDT).

News
>
Movie News
November 29, 2005 06:31:13 GMT
Believe it or not? will in the near future team up with Tim Burton to work on the upcoming action adventure "" which is based on the exploits of Robert Ripley, the explorer and newspaper columnist who created "Ripley's Believe It or Not."

While Carrey is set to star in, Burton is in hand to direct the flick for Paramount Pictures. And as the studio expects to begin the film production in London in October for a late 2007 release, Larry Karaszewski and Scott Alexander are both responsible to write the script.

News
>
Music News
November 29, 2005 06:08:44 GMT
Following his fellow musicians, former singer/bassist Glenn Hughes is going solo. And for the sake of his next album, the veteran rocker reportedly has tapped guitarist and drummer Chad Smith.

About his album Hughes revealed 12 of the 25 songs he has written would make it onto the album, which will be the "most varied" record of his career. "It's funk, rock, soul, and pop all mixed together in a big soup," he said.

News
>
Celebrity Gossip
November 29, 2005 04:53:28 GMT
Their hard work finally is paid off. It's worth somehow that after years of rejection, influential bands the , and are finally making it into the Rock and Roll Hall of Fame. Two thumbs up for them.

All of them will be feted at the Rock Hall's 21st annual induction ceremony to be held at New York's famed Waldorf Astoria Hotel on March 13 next year. Joining them in the Class of 2006 are jazz legend and New Wave group . Meanwhile, trumpeter Herb Alpert and business partner Jerry Moss, founders of A&M Records, will be inducted as Non-performers.

News
>
Celebrity Gossip
November 29, 2005 04:27:52 GMT
Veteran singer is father for seventh time at his 60. That's great you know. The rocker and fiancee, model Penny Lancaster, welcomed a baby boy into the world Sunday morning at St. John and St. Elizabeth Hospital in London.

"Both Penny and our baby son are gorgeous, healthy and doing well," Stewart said. "I am so very proud of my girl Pen for the commitment, courage and strength she showed throughout." The baby, whose name was not released, weighed in at 7 pounds, 7 ounces.

News
>
Celebrity Gossip
November 29, 2005 04:06:58 GMT
Feuding celebutantes and are back in the "Simple Life" business. The recently canceled Fox reality show has been hooked by E! Entertainment Television for a next year release.

The TV cable even has ordered ten new episodes of the half-hour show to debut in the spring of 2006. Those early episodes will show the two socialites taking turns playing the traditional role of wife and homemaker while paired with various host families, so said the cable channel Monday.

News
>
Celebrity Gossip
November 29, 2005 02:59:37 GMT
"Friends" star , best known for her role as Monica in the long-running sitcom, is teaming up with actor husband to develop a TV sitcom about a private investigator. The as yet untitled project, to which ABC has made a script commitment, centers on a gumshoe whose life changes when his 10-year-old son and ex-wife come back to town after eight years.

The couple is said to work alongside former "Everybody Loves Raymond" writer-producer Jeremy Stevens who will serve as an executive producer with them and is writing the pilot.

News
>
Celebrity Gossip
November 29, 2005 02:34:01 GMT
Veteran singer and animal lover is so furious after seeing "horrific" undercover film of dogs and cats being brutalized and then killed for their fur in China. Thus, he has angrily denounced the country and vowed never to perform there.

The film, shot for the People for the Ethical Treatment of Animals (PETA) campaign group, displayed animals being thrown from a bus, and into boiling water. Also it showed the screaming animals, many with their paws now smashed from the fall, are then lifted up with long metal tongs and thrown over a 2m fence.

News
>
Movie News
November 29, 2005 02:06:33 GMT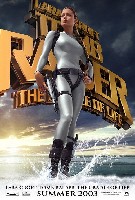 In the wake of many new film productions, SCI, the video game company that owns Lara Croft along with her "Tomb Raider" franchise, immediately announced that they're considering to make the 3rd installment of Tomb Raider. The franchise reportedly is in talks with Paramount Pictures over licensing the property for a third movie.

Moreover, rumors on the street also mentioned that sexy actress has shown her interest to reprise her role starring as Lara Croft. To your notice, the movie star previously also played the main role in the first and second movie, tentatively titled "." Yet, to make sure the precise report we better wait further information.