July 19, 2008 03:10:29 GMT

Their romance has been all over the news media and it seems that talk is still heating up on their affair. Despite the many negative perceptions surrounding their relationship, and apparently manage to take their love into the next level, planning to buy a home together to start a brand new life.

Sienna is rumored to have been living in Getty's Los Angeles residence since splitting from Welsh actor recently. And now the couple apparently want to start a new chapter by purchasing a new home for themselves.

July 19, 2008 02:59:34 GMT
Darryl McDaniels, better known as "DMC" of the legendary hip hop group , has been admitted to an undisclosed New Jersey hospital after suffering from pain and swelling in his arm. His publicist Tracey Miller has confirmed that doctors discovered two major blood clots in his left arm.

Miller, furthermore, added that DMC is expected to undergo surgery to remove the blood clots Friday, July 18. It is not yet known when he will be released from the hospital.

July 19, 2008 02:17:30 GMT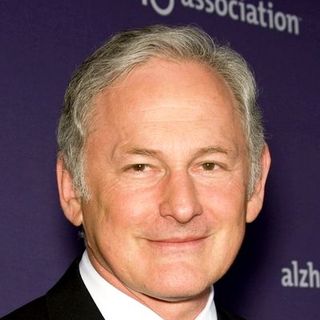 No, said no to US Weekly's claim that he has confirmed 's second pregnancy. The Canadian TV actor is denying he told the publication that his "Alias" co-star is pregnant with her second child with actor husband .

Garber, who played Garner's dad on the ABC TV series, was quick to respond to US Weekly claim that he said "yes, she is" when he was asked if the rumors of Garner's second pregnancy were true. "I haven't confirmed that at all, no," so he told E! News at an ABC event. "I know they want to have another child and hopefully that's true, but I don't know that."

July 19, 2008 02:11:23 GMT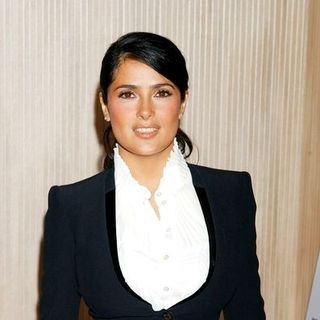 Not all is well in the life of . The movie actress, who's been enjoying her new role as a mother of one daughter, has called off her engagement to businessman fiance Francois-Henri Pinault. A representative for her confirmed the news to E! News on Friday, July 18.

Hayek's spokeswoman Cari Ross told E! News, "We are sad to announce the engagement of Salma Hayek and Francois-Henri Pinault has been canceled." She however declined to elaborate more on that matter, saying "There will be no further comment."

July 18, 2008 08:08:42 GMT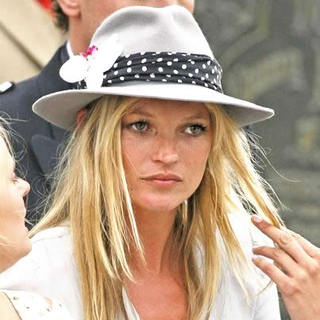 Has been a model for decades, is rumored to have been planning to quit modeling, much to everyone's surprise. On her alleged decision, it's said that she made it after realizing the fact that modeling "is a bit brain-damaging."

Moss, who was catapulted into the limelight after she was discovered by a modeling scout in the U.K. at the age of 14, said she now wants to spend her time designing, planning to expand her line at British high street chain Top Shop. Beyond her modeling career, she in fact has gotten into business and designing in recent years. In addition to the fashion line, she's having a perfume to be launched in America this month and a hair-care line that has been a huge success in Europe.

July 18, 2008 07:34:01 GMT

is hit with dating rumors. The young actress-singer is rumored to be dating "Family Guy" creator . Not without reason, but the dating rumors sparked after both of them were spotted enjoying a night out together in Los Angeles.

MacFarlane, who split from his actress girlfriend earlier this year, reportedly was seen embracing the 22-year-old star at an L.A. party recently. They were later on spotted leaving the scene together.

July 18, 2008 07:07:45 GMT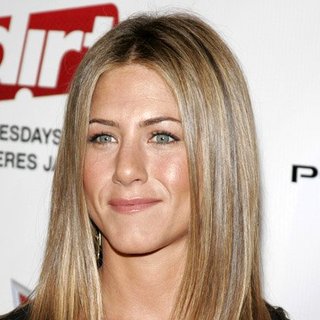 With the twins of and were already born, people arguably would like to know his then wife 's comment. Apparently is over from their failed marriage as she's found new love in singer boyfriend , the "Friends" star is said to be feeling happy for the power couple.

A friend for Aniston told US Weekly that the actress is happy for Pitt and Jolie. The magazine cited the friend as saying, Aniston hopes the twins; Knox Leon and Vivienne Marcheline "are beautiful." The friend continued saying, "She'd never want anyone to be unhappy with their kids."

July 18, 2008 05:03:34 GMT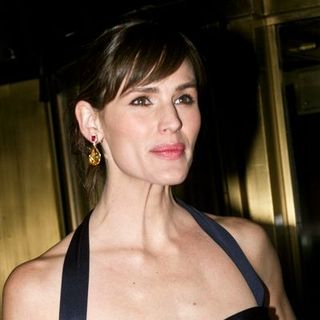 Hollywood's speculation on 's second pregnancy can finally come to an end, now that a confirmation is obtained by US Weekly from the actress' celebrity friend . The Emmy-award nominated actor confirmed Tuesday, July 15 that his "Alias" co-star indeed is pregnant with her second child.

When he was asked if the persistent speculation on Garner's second pregnancy was true, Garber said "Yes, she is." To make the confirmation much more interesting, US Weekly also quoted a source as saying the actress is five months pregnant and that she and her actor husband "are very happy" with the not-yet-born baby.

July 18, 2008 04:23:06 GMT

Going against Internet reports that has ditched for ex-boyfriend, oil heir Brandon Davis, her family said the supermodel and the actor "have never been closer." A story on the website of U.S. tabloid magazine In Touch Weekly quoted an 'insider' as saying the couple have split and "that she has rebounded into the arms of her former flame, oil heir Brandon Davis."

The article furthermore claimed that Kerr and Davis were first spotted together, shopping on L.A.'s Robertson Boulevard last November. Despite their denial of speculation of a romance, they were said to have been spotted "canoodling at two clubs in N.Y.C." on July 12 and were "full on making out" that "they didn't seem to care who saw."

July 18, 2008 03:40:44 GMT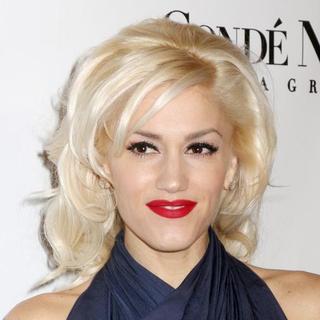 Singer turned fashion designer has been selected as one among the 19 top shoe designers to use her expertise to redesign Dorothy's infamous ruby red shoes from the timeless classic film "The Wizard of Oz". Supported by Swarovski, Gwen, under her L.A.M.B label, will create her own version of the ruby slippers to commemorate the 70th anniversary of the family film epic next year.

Other prestigious shoe designers who are taking part in the project include; Alberta Ferretti, Christian Louboutin, Diane von Furstenberg, Giuseppe Zanotti, Jimmy Choo, Manolo Blahnik, Moschino, Oscar de la Renta and Roger Vivier. All the shoe style gurus will display their designs at the Saks Fifth Avenue department store on September 4 later this year.

July 18, 2008 03:12:49 GMT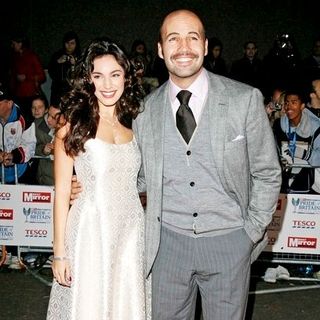 After an on-off relationship, new speculation emerges that will finally wed her actor fiance after she was spotted sporting a ring on her engagement finger. The fact indicated that not only she has rekindled her broken relationship with him, but also her broken engagement, only to fuel further rumors that she will wed him.

In April it was reported that Brook called off her engagement to Zane after re-evaluating her life following her father's death November last year after battling cancer. She was said to have finally decided that he isn't the man she wants to marry.

July 18, 2008 02:40:46 GMT

The complete list of nominees for the 2008 Primetime Emmy Awards was announced Thursday morning, July 17. The 60th annual awards event, which is set to be aired live on ABC from NOKIA Theatre L.A. LIVE, Los Angeles on September 21 later this year, witnessed HBO's miniseries "John Adams" nabbed a leading 23 nominations, namely Outstanding Lead Actor in a Miniseries or a Movie for its star and Outstanding Lead Actress in a Miniseries or a Movie for just to name a few.

Comedy series "30 Rock" followed close behind with 17 nominations and the drama series "Mad Men" was the other big nominee with 16 nods in total. Below is the list of some of the awards nominees. The complete list, meanwhile, can be viewed at Emmy's .

July 17, 2008 09:29:04 GMT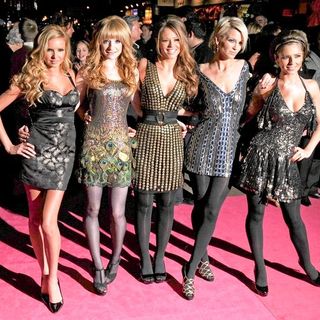 British girl band is invading the small screen. The music act is heading for TV, set to star in a new-developed drama series titled "The Secret World Of Sam King."

The series, created by record label Universal Records, will be shown exclusively to users of teen social networking site Bebo and will base its main character on American Idol judge Simon Cowell. The story of the series will be focused on the early days of the main character, a young boy, in the music business, showing his brilliance at spotting new talents just like Simon did during his youth.

July 17, 2008 08:44:58 GMT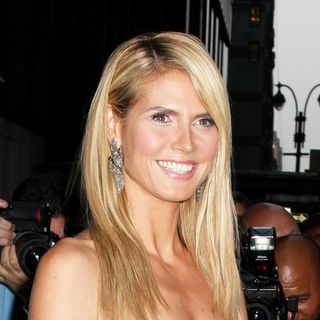 Is a world's famous supermodel, it is understandable that considers her legs as her precious assets. Realizing that fact, she reportedly has insured the body parts for a total amount of 1.1 million pound sterling.

The Victoria's Secret angel has openly revealed that she insured her right limb for 600,000 pounds. As for her left knee, it's worth 100,000 pounds less, 500,000 pounds, since it has a scar on the knee.

July 17, 2008 07:38:31 GMT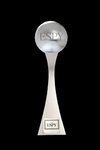 The awards event was held already and the winners were in. This year annual ESPY, stands for Excellence in Sports Performance Yearly, Awards took place at Nokia Theatre in Los Angeles and was hosted by pop singer and actor . The 16th annual event will be televised Sunday, July 20 at 9 P.M. ET on ESPN, but here's a peek of the winners.

Professional golfer was quite a big winner at the event, winning his fifth Best Male Athlete ESPY. He, additionally, also won two other awards, namely his fourth straight Best Golfer award and the Best Championship Performance award for winning the U.S. Open.