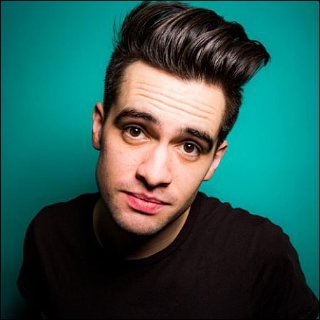 Profile
---
Famous as :
Alternative rock band

Birth Date :
2005

Birth Place :
Las Vegas, Nevada, USA

Claim to fame :
Single "I Write Sins Not Tragedies" (2005)


Biography
---
by AceShowbiz.com
---
Already became one of the young, fresh acts worth to look at in music industry following their triumph at the 2006 MTV Video Music Awards, Panic! At the Disco appears to go unblocked indeed in running their path around the circuit. Being attached to hectic schedule, the band has wonderfully been billed to headline a New York City concert event held by Boost Mobile RockCorps (BMRC) on September 23, 2006, performing along with fellow recording artist like T.I., Young Jeezy, and Taking Back Sunday. What should not be missed afterwards surely is their fall tour which first will be commenced across the globe during the whole month of October before carrying out that in North America for the rest of 2006. For the former one, stops include venues in countries such as New Zealand, Australia, Denmark, France, U.K, and Sweden while for the latter, there will be shows in big cities of Atlanta, Toronto, Chicago, and Vancouver to name few.

An alternative rock group known for its fusion sound that combines elements of pop punk, emo, electronica, dance, and indie rock, Panic! At the Disco was formed in the suburban area of Las Vegas, Nevada as a merging of four young, yet fine talents hailed from the city. The basic idea of the band originally was developed by childhood friends George Ryan Ross (born on August 30, 1986) and Spencer James Smith (born September 2, 1987) upon coming to the need of creating new sound together after growing tired of covering Blink-182's tunes they had practiced since early teens. In their effort to reach the goal, the duo thus took Smith's school friend Brent Wilson in to back them up at bass guitar followed by the recruitment of Wilson's classmate, Brendon Boyd Urie (born on April 12, 1987), to be the lead vocalist, therefore making the troupe as a quartet in turn.

With Ross providing back vocal while also playing guitar and Smith handling drums, the group afterwards settled to go under the name of Panic! At the Disco which was taken from a line in Name Taken's song entitled "Panic", in reference to a composition of the same name sung by The Smiths. Looking for a medium to get their music heard, these guys unanimously decided to post some demos on their PureVolume site only to later surprisingly find out that the works had attracted Pete Wentz, the bassist ...