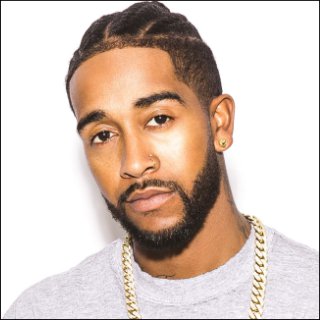 Profile
---
Famous as :
R&B singer
Birth Name :
Omari Ishmael Grandberry
Birth Date :
November 12, 1984
Birth Place :
Inglewood, California, USA
Claim to fame :
Album "
O
" (2005)

Biography
---
by AceShowbiz.com
---
about me that my fans don't know," he said. "I've been singing and dancing since I was 5 years old and have made a lot of sacrifices. You don't live a normal life when you're in the limelight."

Upon his participation in Live 8 show in July 2005, Omarion was in London when a bomb struck one of its areas on July 7, 2005. A press release from PRWireService stated that this talented African-American pop singer would like his fans to pray for his safety during his trip and returning to home. By the following day, Reuters placed an article contained the announcement of Shana Gilmore, his publicist, which confirmed that Omarion was not injured at all. This led him to receive rough criticism concerning the fake press release. He then proclaimed a denial to any connection with Gilmore while Gilmore herself insisted that she was misquoted and in fact was not Omarion's publicist. Apart from the awful situation he encountered, Omarion has proven that he was able to stand alone, coming out from the shadow of his former band's success. His attainment could be as well was the continuation of what Beyonce Knowles and Justin Timberlake had experienced.

. As he turned 21 in 2006, the former teen heartthrob projected his maturity in sophomore album aptly titled '21'. It could be due to his already prolific resume that the album hit #1 in Billboard Hot 200 while in fact the first single only managed to reach #58 in Hot 100 chart. The prejudice soon faded away with his second single 'Ice Box' that gained a heavy airplay plus a #12 position in Hot 100. His solo career was so far no comparison to his joint project with Bow Wow in song 'Let me Hold You'. The song that became Omarion's first top-ten single by reaching #4 in Billboard 100 might be the reason why he landed another project with Bow Wow to do an entire album together. The joint album is called 'Face/Off'.


Biography was written and copyrighted © by AceShowbiz.com.