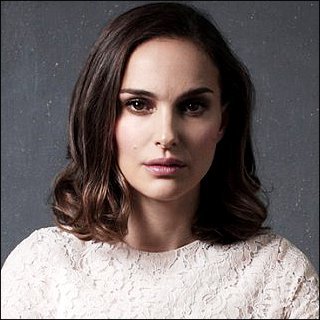 Profile
---
Famous as :
Actress

Birth Name :
Natalie Hershlag

Birth Date :
June 09, 1981

Birth Place :
Jerusalem, Israel

Claim to fame :
As Padme Amidala in "Star Wars Episode I: The Phantom of Menace" (1999)


Biography
---
by AceShowbiz.com
---
Actress, and in the 2000 drama/romance "Where the Heart Is". Adding stage career to her resume, in July 2001 Nat opened in New York City's Public Theater production of Chekhov's "The Seagull" before then in the same year made a cameo appearance in the comedy "Zoolander".

Then again involved in the production of the second Star Wars prequel, "Star Wars: Episode II - Attack of the Clones" in 2002, Nat in between times was cast in the 2003 "Cold Mountain", being in the same scene with senior actors Jude Law and Nicole Kidman. The following year, the movie beauty was cast in two more projects, the first being the independent movie "Garden State" and the next was the drama "Closer". Played alongside A-list actors, including Jude Law, Clive Owen, and Julia Roberts, her role of Alice in the later movie successfully earned her a Supporting Actress Golden Globe award as well as a Best Supporting Actress Oscar nomination. The year 2005 saw her starred in drama flick "Free Zone" and the last installment of the Star Wars, "Star Wars: Episode III - Revenge of the Sith". Released worldwide on May 19th, this final film was credited by the critics as the best of the prequels, with a worldwide gross reached nearly $850 million while also was voted Favorite Motion Picture at People's Choice Awards.

The success of this film obviously boosted Nat's acting career even higher than ever which then resulted in her been billed to star in the film adaptation of Alan Moore's graphic novel, "V for Vendetta" (2006), for which she willingly shaved her head just to be able to get into the shoes of her character. Since then on, more and more film projects approached her, naming some were "Goya's Ghosts", The Darjeeling Limited", and "Mr. Magorium's Wonder Emporium", all came up in 2007. Others like "My Blueberry Nights" and "The Other Boleyn Girl", in the meantime, have been slated to hit theaters in 2008 followed by "Brothers" in 2009.

Taking a look into her private life, Nat would always like to keep her love relationship away from the media spotlight. Being beautiful, smart, and talented, she often linked to numbers of male friends, including Jake Gyllenhaal, Hayden Christensen, and Gael Garcia Bernal just to name a few. In addition to all, Nat was also reported dating Adam Levine of California rock band Maroon 5 and once ...