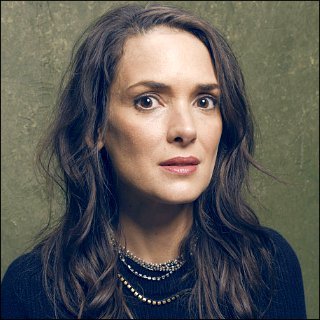 Profile
---
Famous as :
Actress

Birth Name :
Winona Laura Horowitz

Birth Date :
October 29, 1971

Birth Place :
Winona, Minnesota, USA

Claim to fame :
As Lydia in "Beetlejuice" (1988)

Biography
---
Finely blending her talent and beauty in every performance she made on-screen, Winona Ryder sure has all the qualities needed to likely keep shining still albeit the trouble she has caused in the past. Named after one of the cities in Minnesota where she was born on October 29, 1971, Winona is the daughter of hippie intellectual writers Michael Horowitz and Cynthia Palmer who both founded Fitz Hugh Ludlow Memorial Library, the world's largest library of drug-related literature. Along with her three siblings, Sunyata, Jubal, and Yuri, the girl spent her early childhood in San Francisco and Colombia before resided in a remote commune near Elk, California at the age of 7. Living without electricity, she subsequently developed a strong interest in reading, but it later extended to acting when her mother got the access to use an electric generator and a 16mm projector to show her some classic films like those of
Bette Davis
', Greer Garson's, and James Cagney's.
Afterwards followed her parents to settle in a more conventional setting of Petaluma, California at age 10, Winona found herself to be very unprepared for the suburban life and as a result became an outsider at school, even received an assault from a group of bullies who mistook her for an effeminate boy. In response to this incident, Michael and Cindy thus concluded to rather give their daughter a home study while also registered her at San Francisco's American Conservatory Theater to soothe her nerves from the traumatic experience. Their wise decision proved to be a right one indeed for it was this theater company that later provided Winona the access to begin her initial step in film industry as one of her performances there, a monologue chosen from J.D. Salinger's "Franny & Zooey", made its way to attract a talent scout, Deborah Lucchesi.