Among a bunch of new series to roll out this fall are supernatural drama '666 Park Avenue', action superhero 'Arrow', and Mindy Kaling's comedy 'The Mindy Project'.
As you prepare to go back to routine after the summer holiday, TV networks are lining up a bunch of entertainments that will accompany you to enjoy the night after work. While still bringing back some of your favorite programs this fall, they also have some new shows which could provide more options to watch, from horror to comedy.
To give a quick overview of these upcoming shows, AceShowbiz presents Guide to 2012 Fall TV Series, the first part of which highlights some of the rookies. The spooky "
666 Park Avenue
", the action-packed "
Arrow
", the thrilling yet romantic "
Beauty and the Beast
", as well as the ticklish "
The Mindy Project
" are just some of these freshmen that will be rolled out for your pleasure.
666 Park Avenue
Premiere: TBA (on ABC)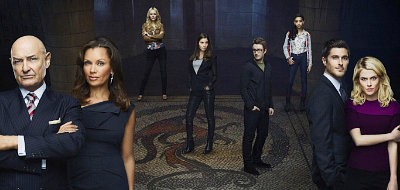 As hinted by the title, "
666 Park Avenue
" doesn't stray away from supernatural theme, but still has a soapy plot that will make your Sunday night more exciting than before. The story follows a young couple who moves into a historic apartment building on New York's Upper East Side, not knowing of the mystery surrounding the building.
Terry O'Quinn
and
Vanessa Williams
, who have shown their impressive acting on "
Lost
" and "
Desperate Housewives
" respectively, support the cast ensemble as the building's devious owners.
Arrow
Premiere: Wednesday, October 10 at 8 P.M. on The CW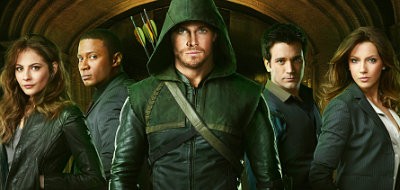 After being Clark Kent's ally on "
Smallville
", Green Arrow finally gets his moment to take a bigger role on this upcoming series on The CW. Not only does it feature the vigilante in actions as he seeks revenge for his father's death and protects his town, but "
Arrow
" also presents the backstory of his origin. Still, don't get too rush to judge that the show is all serious since Oliver Queen, the man under the green hood, shows his carefree and playboy persona during the day.
Beauty and the Beast
Premiere: Thursday, October 11 at 9 P.M. on The CW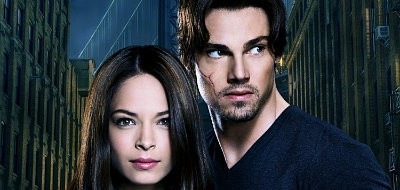 Another famous tale is re-imagined on The CW's "
Beauty and the Beast
". Loosely based on the 1980s TV series starring
Linda Hamilton
and
Ron Perlman
, the new take will hook both male and female audience with its story that combines romance and crime procedural arc. "
Smallville
" alumna
Kristin Kreuk
unarguably embodies the "Beauty" in the title, while
Jay Ryan
is clearly a feast for girls' eyes despite his character's beastly image which comes to surface when he is enraged.
Elementary
Premiere: Thursday, September 27 at 10 P.M. on CBS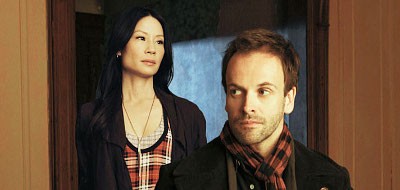 There may have been plenty small-screen adaptations of Conan Doyle's "Sherlock Holmes", but "
Elementary
" begs to differ by giving the eccentric detective a female sidekick, Joan Watson. Not being able to keep himself away from mystery, Holmes has his own unique methods to solve a case, while he is struggling to fully recover from his addiction. Watson provides her help with her medical knowledge since she's stuck in a situation that forces her to keep Holmes sober.
Go On
Premiere: Wednesday, August 8 on NBC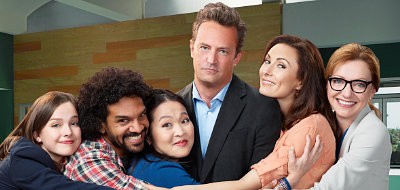 Matthew Perry
's fans from his "Friends" days should not miss "
Go On
". Centering on his sportscaster character who has trouble in dealing with his wife's death and is forced to join therapy sessions in order to return to work, the show turns the grief into something funny. Hilarity ensues as Perry's Ryan King starts taking the lead in the group, which consists of "a bunch of kooky characters." To add a dose of humor, this comedy casts
John Cho
as Ryan's boss.
Last Resort
Premiere: TBA (on ABC)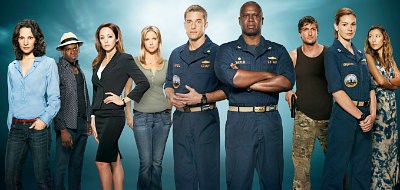 Centering on a crew of a U.S. nuclear submarine who ignored an order to fire nuclear missiles, "
Last Resort
" will keep you thrilled with its full-of-conspiracy storyline. The show is action packed as it follows the protagonists who are now hunted and declare themselves crew of a U.S. nuclear submarine while trying to prove their innocence. The intense plot aside, the show will touch female audience's hearts with the sob stories of some soldiers who are separated from their families.
The Mindy Project
Premiere: Tuesday, September 25 at 9:30 P.M. on FOX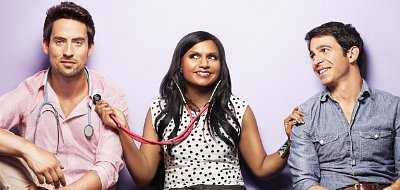 Don't be sad that
Mindy Kaling
's leaving "
The Office
", because she will still grace the small screen with "
The Mindy Project
". Also serving as a co-executive producer, she portrays a quirky woman named Mindy Lahiri, who has a bright future as a new doctor, but fails in romance. After her fiance leaves her to be with another woman, Mindy juggles her work and love quest to get her dream rom-com wedding. In addition to supporting actors like
Ed Weeks
and
Chris Messina
, Mindy will share screen with a number of fame funnymen including her "Office" co-star
Ed Helms
as well as "
Saturday Night Live
" series regular
Bill Hader
.
Nashville
Premiere: TBA (on ABC)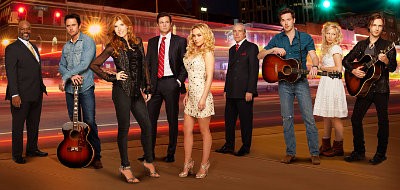 "
Nashville
" will quench the thirst of those who are craving for more drama musicals. What differs it from the previous shows is that it will play a kind of music rarely heard on other series since it follows two country singers from different eras co-headlining a tour despite the tension which occurs between them behind the scenes. Channeling their inner divas, former "
Heroes
" thesp
Hayden Panettiere
and "
American Horror Story
" alumna
Connie Britton
have trained before showing their vocal chops on screen.
Revolution
Premiere: Monday, September 17 at 10 P.M. on NBC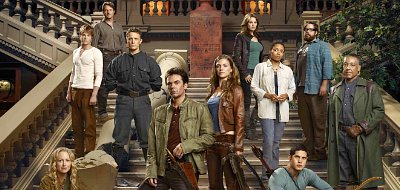 Can you imagine what happens if electricity goes off in a modern world where machines play big role in every activity? Taking on one of the biggest fears felt by Earth residents nowadays, "
Revolution
" sees people trying to survive in the world fifteen years after the electricity completely went off. As if such challenge isn't hard enough, the two young main cast have to go on a dangerous journey to run away from people who killed their father, while looking for answer about how to claim the future.
Vegas
Premiere: Tuesday, September 25 at 10 P.M. on CBS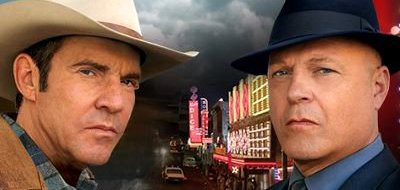 In "
Vegas
", western drama collides with mob crime. Based on an inspiring true story of rodeo-cowboy-turned-Las-Vegas-sheriff Ralph Lamb, it has a good balance of drama and thriller as it follows the former rancher who is tasked at running law enforcement in his town in the 1960s. The job gets even harder with the arrival of Chicago gangster Vincent Savino who wants to make more money through legal and illegal business. Taking the lead role is film thesp
Dennis Quaid
, who makes his first foray in small screen with this show.
Other new series:
Aug. 12: "
Animal Practice
"
Aug. 13: "
Stars Earn Stripes
"
Sept. 11: "
The New Normal
"
Sept. 12: "
Guys With Kids
"
Sept. 17: "
The Mob Doctor
"
Sept. 24: "
Partners
"
Sept. 25: "
Ben and Kate
", "Brickleberry"
Sept. 28: "
Made in Jersey
"
Sept. 29: "
Teenage Mutant Ninja Turtles
"
Oct. 10: "
Chicago Fire
"
Oct. 16: "
Emily Owens, M.D.
"
Premiere date TBA: "
The Neighbors
"
Continue to Part 2 »
|
Continue to Part 3 »