From Gene Simmons' nuptials to Shannon Tweed to Kim Kardashian's fairytale wedding, here are the AceShowbiz's pick for the marriage ceremonies that caught headlines in the past 12 months.
Celebrity world had more than its fair share of scandal in 2011. From
Arnold Schwarzenegger
confessing to having a love child to Michaele Salahi running off with
Journey
guitarist, it has undeniably raised some jaw-dropping headlines in the past twelve months. Notwithstanding the drama behind the ending of some marriages, many high profile people are still celebrating their love by tying the knot.
As 2011 is coming closer to its end, AceShowbiz presents a look back at the year's six stand-out weddings. Whether it is one of the most anticipated events of the year or is being well kept as a secret by those involved, these nuptials have a unique story behind them and did get people talking at some point. One of this year's most-talked-about weddings, however, ended as quickly as it was arranged, and thus it deserves the title of "funeral" rather than wedding itself.
The Six Stand-Out Weddings
The Royal Wedding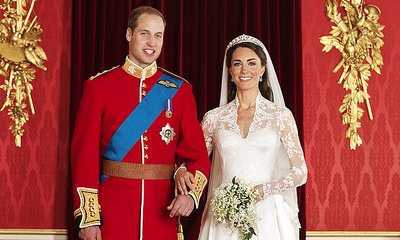 Thirty years after the "fairytale wedding" of Prince Charles and Diana, Britain once again attracted much media attention with the nuptials of Prince William and Kate Middleton. On April 29, the world tuned in as the oldest son of Charles and Diana said his "I do" to his commoner girlfriend at Westminster Abbey in London. Widely broadcast live on television, Internet and radio in up to 180 countries, this wedding drew an average of 22.7 million viewers in the U.S. and around 26 million viewers in the U.K. alone, according to The Nielsen Company. It also got 5.3 million page views per minute on news-focused websites, making it the sixth biggest event in Internet history.
The Long Time Coming Wedding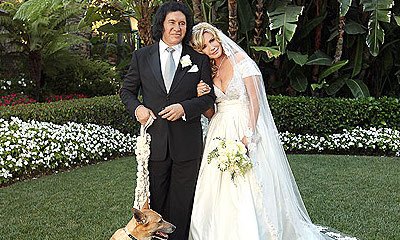 Many would never have thought the day would come when
Gene Simmons
walked down the aisle. But after 28 years together and two children later, the
KISS
bassist finally made an honest woman out of
Shannon Tweed
. 400 guests gathered on the crystal lawn at the Beverly Hills Hotel in Los Angeles on October 1 to witness the longtime couple exchanged their vows. Naturally, cameras were there to document the splashy event for their TV show "
Gene Simmons Family Jewels
", and one of the guests,
Bill Maher
, described it as "one of the most beautiful cable television weddings I've ever seen."
The Over the Top Wedding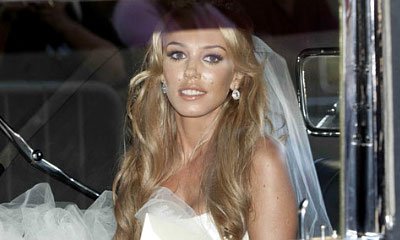 One Formula One heiress went really big for her wedding that outdid
Kim Kardashian
's and Kate Middleton's. On August 27, Bernie Ecclestone's daughter Petra Ecclestone married businessman James Stunt at the same Roman castle where
Tom Cruise
wed
Katie Holmes
. Spending a reported $5 million, she arrived in a white Rolls Royce, wore a custom $130,000 gown by Vera Wang and treated guests with performances by
Andrea Bocelli
,
Eric Clapton
and
Black Eyed Peas
. British royals Princesses Beatrice and Eugenie were among the 350 guests who were served with vintage Louis Roederer Cristal champagne and Chateau Petrus wine.
The Hush Hush Wedding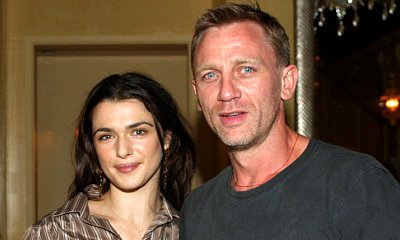 Who would have thought that
Daniel Craig
and
Rachel Weisz
ended up as husband and wife so soon? The "
Dream House
" co-stars never officially confirmed they were a couple, but they presented one of the ultimate shockers this year with their secret union on June 22. Keeping their wedding between themselves, the pair exchanged vows in New York with only four people in attendance, including Daniel's 18-year-old daughter Ella and Rachel's 4-year-old son Henry. The ceremony took place just seven months after Rachel announced her separation from boyfriend of nine years, "
Black Swan
" director Darren Aronofsky.
The Scandalous Wedding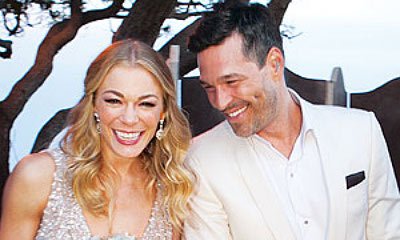 LeAnn Rimes
and
Eddie Cibrian
actually didn't need much to attract attention with their wedding. Their romance alone was one of the most-talked about Hollywood scandals in 2009. Yet, on April 22, the "
Northern Lights
" co-stars tricked their guests into believing that they were invited to an engagement party while they were actually called to witness the couple saying their "I do's". But, LeAnn soon found herself accused of being a copycat because her wedding shared the similarity with Eddie's nuptials to first wife
Brandi Glanville
. Both bride wore a dress by Reem Acra and the ceremony took place on the beachside in the spring.
The True Country Wedding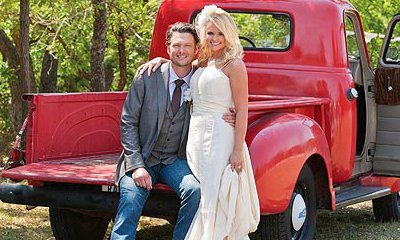 Where else one could found a celebrity bride who shot her own deer to be served at her wedding but at
Miranda Lambert
's. The "Heart Like Mine" hitmaker married her country star fiance
Blake Shelton
at the Don Strange Ranch near Boerne, Texas on May 14. Days before the big day, she took to Twitter to share a photo of her holding butcher paper with "Deer Cutlets" stamp and a note that read, "Last thing loaded for the wedding!!! Harvested by....me!!!!!" Miranda also opted to wear her mother's wedding dress with custom Casadei cowboy boots instead of designer gown, and had the reception hall decorated with hunting and fishing gear.
And the One "Funeral" Is...
The Fairytale Wedding That Ended Too Fast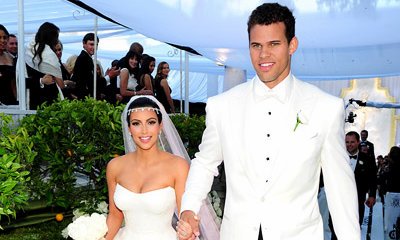 Kim Kardashian
has gone all out when she tied the knot with
Kris Humphries
on August 20. Three Vera Wang couture dress, $15 million worth of diamonds, 50,000 flowers, 6-ft.-tall wedding cake and 300 candles to light up the "KK" initials were prepared for the big day. But that's not all, the reality star also hired Hollywood chef Wolfgang Puck to treat her nearly 400 guests with truffle pasta and
Robin Thicke
to sing live at the reception. Shockingly, it didn't take long for her to end her marriage to the NBA player. In fact, she was only married to him for 72 days before filing for divorce on October 31, causing some to deem her wedding as nothing but a "hoax and a publicity stunt". In her defense, Kim wrote on her blog, "I want a family and babies and a real life so badly that maybe I rushed in to something too soon."