With vast selection of movies coming out in December, AceShowbiz gives clues how a visit to the theaters this holiday season can be worth it.
Holiday season is just around the corner and what a better way to celebrate than going into the theaters and seeing what movies are coming out this December. Giving over 20 movies to choose, December 2008 slate has laid down quite a selection for movie lovers from heart-warming drama "
Seven Pounds
" to tickling comedy "
Yes Man
". Hence, in aiding you to choose which movies to watch in the month of festivity, AceShowbiz have compiled the nine movies not-to-be-missed-out this December.
The selection is made based on the films' potentiality of becoming a box office hit upon its release as well as the tender drama, the entertaining comedy or the mind-blowing special effects they promise to deliver. The list starts off with "
The Curious Case of Benjamin Button
" as the #1 must-see movie this December, and is followed in respective order by "
Seven Pounds
", "
The Day the Earth Stood Still
", "
Revolutionary Road
" and "
The Spirit
". In the meantime, the remaining four slots are dedicated to the just-entertainment movies for the holiday, "
Yes Man
", "
Bedtime Stories
", "
The Tale of Despereaux
" and "
Marley & Me
".
"#1 The Curious Case of Benjamin Button"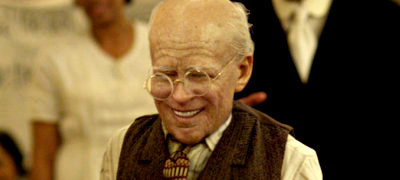 Studio: Paramount Pictures Release Date: December 25, 2008
Of more than 20 movies coming up this December, "
The Curious Case of Benjamin Button
" has landed on the top of AceShowbiz's must-see list. Telling the story about a man who is born in his eighties and ages backwards, "Benjamin Button" already has unique mark stamped all over it. It has the premises of great visual effects, especially with the performance-capture aging effects on
Brad Pitt
's titular character, and the list of talented actors, including
Cate Blanchett
,
Tilda Swinton
and
Julia Ormond
. In addition, more than a month before it hits the theaters the Oscar buzz has circulated around this David Fincher's drama mystery.
"#2 Seven Pounds"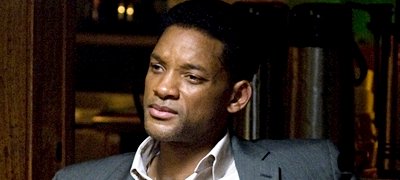 Studio: Columbia Pictures Release Date: December 19, 2008
Why?
Will Smith
. The actor who started it all with television role in "The Fresh Prince of Bel-Air" has proven himself to be able in delivering touching performances through his rendition of boxing icon Muhammad Ali in 2001 biopic "
Ali
" and of homeless and struggling salesman Chris Gardner in "
The Pursuit of Happyness
", both of which earn him Academy Award nomination. The latter saw him joining forces with director Gabriele Muccino, and the combo is once again applied in "
Seven Pounds
". Hence, expect the tear and prepare the Kleenex.
"#3 The Day the Earth Stood Still"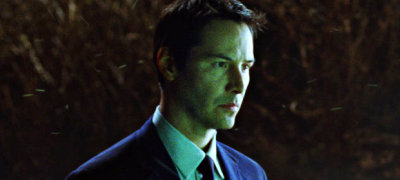 Studio: 20th Century Fox Release Date: December 12, 2008
Global warming is never brought up this explicit in a science-fiction movie. "
The Day the Earth Stood Still
" will bring the attention to the degrading condition of the Earth and how human beings contribute to it. This
Keanu Reeves
-starring film is the contemporary reinvention of one of the most original and innovative films of the sci-fi genre. Thus, the modern version of the 1951 movie will present a much more sophisticated special effects than the then-cutting edge conceptualization of aliens, spaceships and robots, which has influenced generations of sci-fi authors and filmmakers.
"#4 Revolutionary Road"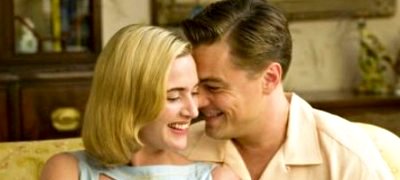 Studio: Paramount Vantage Release Date: December 26, 2008
Back in 1997,
Leonardo DiCaprio
and
Kate Winslet
have collaborated on one of the most romantic movies ever, "Titanic". Fast forwarded eleven years and multiple awards later, these two celebrated actors in Hollywood are going to share screen once more as couple in distress in "
Revolutionary Road
". Adding to the equation is director Sam Mendes, who is known for his Academy Award-winning "American Beauty". With the collaboration of DiCaprio and Winslet and Mendes' touch, the result may be one heart-rending drama that serves justice to Richard Yates' novel. Those facts alone have propelled this post-war disillusionment movie to the top four list.
"#5 The Spirit"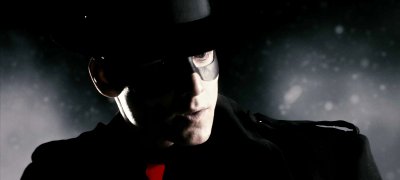 Studio: Lionsgate Films Release Date: December 25, 2008
Despite being branded in some early reviews as too over the top and cartoony, "
The Spirit
" offers more than the negative to make it worth seeing. First and foremost allure of "
The Spirit
" is the fact that it will have an overabundance of gorgeous ladies as
Scarlett Johansson
,
Eva Mendes
,
Paz Vega
,
Sarah Paulson
and
Jaime King
among others will star as the seductive women trying to get their goals using The Spirit. Another appeal comes from director Frank Miller. Known for his dark, film noir-style comic book stories, he will bring his noir touch, but still present a fresh and new take on the adaptation which will be different from "
300
" and "
Sin City
", the adaptations of his ultra-violent graphic novels.
"#6 Yes Man"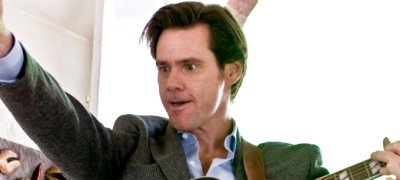 Studio: Warner Bros. Pictures Release Date: December 19, 2008
Jim Carrey
has become one of the attractions for comedy movie and he is exactly what "
Yes Man
" is offering. Headlining one blockbuster comedy after another with his manic and slapstick performances, the former "
Saturday Night Live
" performer has proven himself to be a box office guarantee, for his latest movie, Dr. Seuss' "
Horton Hears a Who!
", struck gold collecting $154.5 million from the U.S. alone. If Carrey alone isn't enough, the plot itself is solid in its comedic entirety. He will be challenged to do everything thrown in front of him, like learning Korean, road skating downhill and even bungee jumping off a bridge because his character, Carl Allen, has to say yes to everything...and anything.
"#7 Bedtime Stories"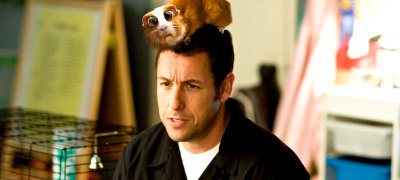 Studio: Walt Disney Pictures Release Date: December 25, 2008
Imagine having a gumball rain in the middle of a day and getting kicked by an angry midget without any reasonable explanation. Those are the quirkiness that "
Bedtime Stories
" is throwing out. And, since the holiday season means time to celebrate with family, it will be one of the best movies to watch with the kids. Filled with outlandish imaginations, one will see the unimaginable happens. Beside the tickling imaginations, this Adam Shankman-directed movie gives opportunity for
Adam Sandler
to redeem his image as a funny yet smart guy after a messy "
You Don't Mess with the Zohan
".
"#8 The Tale of Despereaux"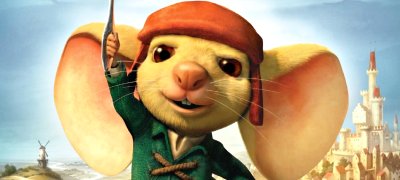 Studio: Universal Pictures Release Date: December 19, 2008
Seeing that this list is dedicated for the upcoming holiday, "
The Tale of Despereaux
" should not be ruled out. As the only animated movie in the selection, "Despereaux" will be the best choice for parents with small children. Adapted from Kate DiCamillo's fantasy book that won the Newbery Medal in 2004, the movie ingrains a great moral lesson for the kids about being different from others. Plus, this movie which voice cast include
Matthew Broderick
,
Dustin Hoffman
and
Emma Watson
is on its run for being one of the Academy Award's Best Animated Feature contenders.
"#9 Marley & Me"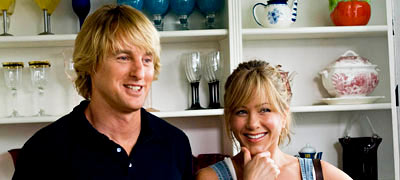 Studio: Fox 2000 Pictures Release Date: December 25, 2008
Looking for a heart-warming movie with a comedic twist? "
Marley & Me
" is the right choice. With two successful comedians,
Owen Wilson
and
Jennifer Aniston
, on-board as young couple dealing with one loyal but erratic dog, this David Frankel film promises to deliver a smile-cracking performance. And, because the story is adapted from John Grogan's New York Times bestselling autobiographical book which picks up the theme of "life and love with the world's worst dog", the movie leads to the expectation of a sweet drama.