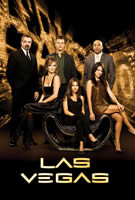 TV Info
---
Episode Premiere
October 26, 2007

Distributor
NBC

Genre
Drama, Crime, Thriller

Show Period
2003 - 2008

Production Company
Gary Scott Thompson Prod., DreamWorks, NBC


Cast and Crew
---
Director
John Badham
Screenwriter
Nikki Toscano
Main Cast
Additional Cast
Roger E. Mosley
Rochelle Aytes
Rachel Cannon
Rick Peters
Synopsis
---
Cooper's billionaire buddies drop by the Montecito for a game of high stakes poker, a yearly ritual. Meanwhile, preparations for Halloween are underway, as Piper tries repeatedly and fails to get a rise out of anyone with her wacky costumes. Mike's totally forgotten about it, and has been blowing it off, so Danny asks if he's cheating. Mike admits he's been busy at night. Delinda bonds with pregnant Gretchen at the doctor's office.
A pastry chef at the Wynn, Gretchen offers Delinda a succulent coconut macaroon. She's been thinking of quitting, so Delinda snatches her up. Sam has dragged nerdy whale Ari to the Montecito for a trial run, hoping to lure him away from his regular haunt, the Rio. Wanting to learn more about what Sam does, Cooper wants to shadow her, but she doesn't like it. People think he's spooky and call him "the Undertaker." Mike slips out to meet his new honey, Carley at her place for a little early lunch.
Cooper asks Sam why Ari's so nervous, so she explains that all whales are strange - normal people don't have such money. Ari's a perfect whale: he shows up seven times a year and usually leaves three hundred thousand down. He's consistent, and comes back when he loses. Ari tells Sam that he's going back to the Rio; he can't stand all the spooky hovering.
Mike introduces Carley to Danny and Delinda, and they love her, but Mike can't help but think that something's not quite right. Delinda tells Danny she wants to hire Gretchen, and he reminds her that he has to meet her too - it's protocol. Gretchen arrives for work, and immediately offends Delinda. The equipment that Delinda picked out is all sub par, and they're going to have to buy more. Delinda claims she has no budget, but Gretchen insists that the budget shouldn't dictate the quality of the food.
Gretchen disobeys Delinda's orders, baking lemon bars instead of cupcakes. Gretchen's an artist, and Delinda needs to just run the gallery, and all the staff has quit. Cooper apologizes to Sam for scaring away Ari. He makes it up to her by agreeing to pay her stake in his poker game that night. Mike tells Danny that he ran a background check on Carley, and she doesn't exist. She's probably targeted him, and he's going to break it off.
Gretchen brings lemon bars around to everyone, and they all love them, except for Delinda who refuses to eat them. She catches Danny rubbing Gretchen's belly in his office by way of an intro. Mike tells Carley it's not going to work out, just as her abusive ex-husband Tim shows up, calling her Katie. He demands that she pack right away. Mike immediately defends Katie, even though Tim claims he's protecting a whore.
Delinda's disappointed to hear about Katie; it's the second time her instincts have failed her today. Danny asks if she's firing Gretchen because he was rubbing her belly, but Delinda just can't work with her. Danny tells her to talk to Gretchen and give her a chance to make things right. Cooper's poker palslove Sam's dive right in attitude. She shows them her back-up - the Morgan silver dollar worth $120,000.
Katie takes responsibility for lying to Mike and tells him not to get involved. Tim will never leave her be. Mike hides Katie in the Montecito under a different name, promising to straighten everything out. Danny tells Mike not to put the Montecito in the middle, but offers to help. Sam backs off on a hand only to learn that Cooper was bluffing, losing most of her chips. Now she thinks she knows his tell. Mike finds Tim in a motel pool, and punches him, ordering him to leave Vegas.
Delinda meets Sam, who grabs another delectable lemon bar. Sam wants to borrow $75,000 so she can keep going in the game, and Delinda agrees, but only if Sam will tell her how to get rid of Gretchen. Sam tells Delinda to find Gretchen another job, and let the next guy deal with her. Mike tells Katie that he's taken care of Tim, but she's not so sure. She went to the police once, and Tim was out the next day.
Mitch tells Mike that Tim's in the casino looking for Katie. Mike confronts him, Danny backs him up, and Tim is thrown out. Danny advises Mike to go to police and gives him the night off to think things over. Knowing a restraining order will never work, Mike visits his friend Little Fly to buy a gun and goes looking for Tim. Short on a bet as Cooper shows his tell, Sam tries to pony up her car, but he's not interested. With four queens, Sam puts up her Morgan dollar, but Cooper has a straight flush and wins the hand.
Delinda is delighted to find another job for Gretchen. Mike and Tim fistfight in a junkyard. As the cops pull up, Mike tosses his gun to Tim, so the cops will arrest him. Tim threatens that both Mike and Katie are dead. Danny points out that Tim will only do a few years at most, then he'll come looking for Katie. Mike is well aware. Cooper says good-bye to his poker pals, who wonder why he isn't seeing more of Sam.
Mike tells Katie that Tim has been taken care of for a few years, and now she needs to disappear. She wants to stay with him, but they both know if she leaves, she won't have to run anymore. Mike knows someone who can help. They both say "I love you," and Cooper enters to inform that a car is waiting for Katie. Cooper tells a crying Mike that he's doing the right thing, and he knows how it feels.