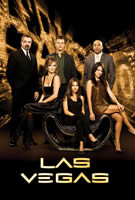 TV Info
---
Episode Premiere
March 09, 2007

Distributor
NBC

Genre
Drama, Crime, Thriller

Show Period
2003 - 2008

Production Company
Gary Scott Thompson Prod., DreamWorks, NBC


Cast and Crew
---
Director
David Solomon
Screenwriter
Gary Scott Thompson
Main Cast
Additional Cast
Malaya Rivera Drew
Richard Burgi
Casey Sander
Theo Rossi
Anna Pheil
Synopsis
---
As Mary drinks at the bar, rumors swirl that the Montecito is in financial troubles while Sam is nowhere to be found. When Danny comes into work, Jay, a soldier who once saved his life, tells him he's going UA and Delinda tells him that Mary has a gun.
Peterson checks on Sam, who is still locked in his trunk as a strange smell circulates around the hotel that leads Mike to discover that Sam's suite is trashed and her dog hasn't been fed or watered in some time. In the lounge, Delinda tells Danny that they need to talk and Jay asks Danny to take his place.
Jillian hands Ed divorce papers and demands that he sign them if he buys the casino. Delinda interrupts to tell him that Mary has a gun but she gets sick and has to leave the office. In the surveillance room, Mike asks to pull up footage on Sam and Mary to try and track them down.
Mary stashes the gun in the bathroom when she hears someone being sick in a stall. The door opens and Delinda comes out and tells Mary that she's pregnant. All the while, Peterson enjoys a winning streak at the craps table with a couple of buxom prostitutes as Sam manages to knock the trunk open.
Mary tells Danny the gun is just for protection and asks him to "leave it alone" as security realizes that Sam may have been taken during the three minutes the cameras went down in the elevator. Upstairs, Sam gets the tape off her mouth, but Peterson arrives before she can complete a phone call for help.
While Delinda asks Danny where their relationship is going, a freaked Jay interrupts to ask if Danny's been able to help him out of the service.
Peterson tells Sam that he's done this to many girls and then stuffs her back in the trunk. "When I'm through with you, you're going to wish you were dead," he tells her. Meanwhile, Danny makes some calls to help Jay and Delinda tells her mom that she's pregnant and hasn't told Danny yet.
Danny tells Jay that he has to ship out in the morning, but that he may be sent home if the doctors say he's unfit. Meanwhile, surveillance discovers that the elevator glitch wasn't a glitch at all. And as Mike realizes that Peterson may have grabbed Sam, he's already on his way out of the casino with the trunk.
Ed and Jillian have a talk at Wolfgang's and he tells her that he doesn't want to retire but does realize that his marriage is more important than the Montecito. Jillian lays on the news that Delinda is pregnant which gets Big Ed all misty eyed. Their moment is interrupted by a call to let him know that Mary left the casino with Danny following her.
Danny pulls into a parking lot as he tells Delinda that everything's worked out with Jay and he doesn't need to deploy. Delinda takes the moment to tell him she's pregnant, but their connection is bad and he doesn't hear. Meanwhile, thermal imaging reveals that Sam is in Peterson's trunk and a General calls Ed to tell him that Danny volunteered to deploy in place of Jay.
The elevator cameras go down again as the casino's vaults are being robbed and Sam is flown away on Peterson's private plane. Meanwhile, Delinda tells Jay that he doesn't have to go back, but he doesn't believe her and begins preparing a bomb to blow himself up.
Mary has a gun in hand as she stalks her father at his bar. When he steps outside, someone fires and hits him in the chest as the top floors of the Montecito explode in flame and smoke!