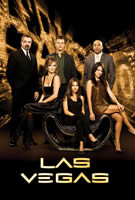 TV Info
---
Episode Premiere
January 12, 2007

Distributor
NBC

Genre
Drama, Crime, Thriller

Show Period
2003 - 2008

Production Company
Gary Scott Thompson Prod., DreamWorks, NBC


Cast and Crew
---
Director
Allison Liddi Brown
Screenwriter
Gardner Stern
Main Cast
Additional Cast
Ransford Doherty
Judd Nelson
Kate Levering
Synopsis
---
Ed insists that the whole crew welcome Nicole and her new husband Ollie to the Montecito. Several years ago, she worked in the coffee shop and Ed took her under his wing as a surrogate father. Later, Ed tells Danny and Mike that he doesn't like Ollie and they should keep their eyes on him.
Danny and Mike can't find anything negative about Ollie and wonder if Ed's judgment is off until a security camera catches Ollie making out with another woman. In the morning, Mike and Danny show Ed the tape.
Nicole tells Delinda about the financial trouble Ollie's company is having. She worries that everything changed when they got married, including the money and his personality. She also suspects that Ollie's cheated on her. But there's a bigger bomb that's dropped: Nicole and Danny used to be an item.
Sam needs tickets to the OK Go concert for one of her whales. At the same time Mary has arranged a private meeting for Nicole, who is a big fan. A tug-of-war begins over who will get their hands on OK Go first, Sam or Mary.
"Black Steve" is upset that "White Steve" has decided to leave the house they're renting from Danny, Mike, Sam, Delinda, and Mary. White Steve is also moving out of the country without him, leaving Black Steve a shattered man. Black Steve is especially perturbed that they'll have to split up their Disneyana collection.
Ed shows Ollie the tape from the elevator and gives him one more chance to be faithful to Nicole. In his defense, Ollie claims that he got drunk and a strange woman "attacked" him in the elevator. Ed has Mike and Danny tail Ollie 24 hours a day. Danny thinks the girl is Pomona, a "stripper and a major league scammer."
Delinda gives Danny the cold shoulder that night when they go on a date. As they argue over Nicole and her past relationship with Danny, a fire truck with flashing sirens races past them ' Black Steve has burned down his house! In the morning, Danny and the gang decide to rebuild with the insurance money.
Nicole wants to have drinks with Delinda and Danny after Ollie gets done playing golf. Danny tells Delinda that Nicole is "completely nuts" and then Mike shows Danny that Ollie is not playing golf: he's on his way to a house owned by "Felix T. Cat."
On the way to Felix T. Cat, Danny tells Mike the story of Nicole. She once told Danny that she was pregnant and they should get married. Sure enough, she took another test and she wasn't pregnant, convincing Danny that she is "bad news." When they get to the house, it turns out that it belongs to Pomona, who swears that she's not scamming anyone and was just having some fun with Ollie.
Ollie tells Ed that Pomona is blackmailing him: if he doesn't pay $100,000 she'll tell Nicole they had sex. He claims that he was delivering half the money when he was by her house earlier. He even shows a bank slip to prove it. Ollie asks Ed for a loan for the other $50,000. Ed thinks that Ollie is lying.
Sam hijacks OK Go away from Mary and brings them to her whale's suite instead. Figuring this out, Mary brings Nicole to the whale's suite to meet them.
To get over the whole Nicole thing, Delinda thinks that she and Danny should swap lists of all their past sexual partners. Danny thinks this is a really bad idea and suggests a better idea: they buy out the other shares of the house and build a dream home for themselves.
Mike and Danny pay Pomona a visit at the strip club. She denies any involvement in a blackmail scheme, but admits to taking $1,800 from him to get her car fixed. Later, Ed meets with Ollie and gives him a choice: either he tells Nicole about Pomona or he will.
Mike, Sam, and Mary agree to sell Danny and Delinda their shares of the property. Later, Delinda tells Danny what Nicole said about not having enough money with Ollie's business in trouble and possibly wanting a divorce because of it. Mike meets Nicole at Wolfgang Puck's where he secretly plants a tracking bug on her.
After arguing about the details of their new home, Danny and Delinda change their minds, but Sam says "no" because they all made a deal. They're interrupted when Mike brings word that Nicole is heading toward the strip club.
Mike and Danny arrive at the club to discover Nicole and Pomona splitting up cash: they plotted to blackmail Ollie and then split the cash.
OK Go performs at the casino that night. As the band rocks away, Danny tells Delinda that they can't go back on their word. Delinda will decorate the inside and Danny will decide on what the outside will look like. Meanwhile, Ed owns up to being off about Nicole and Ollie.
Sam's whale thinks that Sam and Mary should kiss and make up over their OK Go feud. And then... Sam and Mary share a heated kiss.