October 28, 2008 06:26:26 GMT

On October 22 episode of "" called "Pandemic", the story tells about a kind of epidemic which attacks the world and the people in it. The episode is a kind of spoof of "", a 2008 monster horror film, using the involvement of Stan's dad Randy and the giant pig.

The situation in "Pandemic" is getting out of control and people are struggling to fight it or to save themselves. While at the same time, Stan, Kyle, Kenny, and Cartman are trying to take some advantages from the chaos.

October 28, 2008 06:16:19 GMT

Chuck, in the middle of his mission bumps into an old flame who dumped him and broke his heart. In the new episode of "", Chuck's ex-girlfriend Jill appeared while he was on a Nerd Herd call. In an attempt to save face, he lies to the girl and tells her that he is more successful than he really is.

When Chuck flashes on Jill's boss, a research scientist who may have developed a deadly bio-weapon, he, Sarah and Casey must find out if Jill is involved. Meanwhile at the Buy More, Big Mike nearly chokes to death, which leads company efficiency expert Emmett to implement a mandatory CPR course taught by Captain Awesome.

October 28, 2008 04:19:51 GMT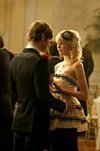 In 'There Might Be Blood", Serena moves on with her relationship with Aaron, the artist that she met in the art opening at Rufus' gallery. The new episode of "" sees Serena inviting him to be her guest at a charity gala honoring Lily and Bart, but after discovering a secret that Aaron has been keeping from her she begins to question whether Aaron is the guy she thought he was.

Meanwhile, the Yale-obsessed Blair continues with her effort to get into the university by babysitting the 15-year-old daughter of a prominent Yale donor, but the teenager proves to be more than a handful and Blair begins to suspect that the evening may actually wind up hurting her chances of getting into the college of her dreams. On the other side, Jenny and Agnes plan a guerilla fashion show that will either launch Jenny's stardom or ruin her chances of ever being accepted by the industry.

October 28, 2008 03:57:57 GMT
The first half of "" season three is over and in two weeks to come the show will go back to the roots. The eight episode which is titled "Villains" will see Hiro investigating the defining moments in the pasts of Arthur Petrelli, Sylar and Flint in order to prepare for an eventual showdown with his foes.

Two kinds of promo for the episode which will air on November 10 have been brought forward. It reveals how a father's lie brings a butterfly effect to the future and how Gabriel aka Sylar came in terms with the demon inside him. The episode will also provide lots of flashback of various heroes and villains.

October 28, 2008 03:15:43 GMT

In the new episode of "", Brooke must face an old flame who once hurt her. In "Sympathy for the Devil", Brooke was surprised by the appearance of Owen in the back seat of her car. She must then decide whether to date him again, knowing that he broke her heart the last time.

Similarly, Nathan also deal with somebody from his past, an old rival. Meanwhile, things are not so well with Lucas for his novel leads him to make jeopardizing decisions. Sam teaches Jamie about money and Peyton meets movie producer, Julian.

October 28, 2008 02:22:00 GMT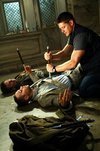 A bunch of clips from the upcoming episode of "" have been outed, one provided by The CW and the other two are let out by Eclipse magazine. This week, the show will pick up on the hype of Halloween, fighting off an evil witch named Tracy who sacrifices human lives in order to summon a dangerous demon.

In the nights leading to the Halloween, the Winchester brothers investigate two mysterious deaths in a small town. The brothers find hex bags and deduce Tracy is sacrificing people to summon a dangerous demon named Samhain. Castiel arrives in town and tells Sam and Dean the freeing of Samhain is one of the Seals that will lead to freeing Lucifer, so Castiel has brought a specialist angel named Uriel to smite the entire town.

October 27, 2008 09:17:03 GMT

Sarah Walker is dealing with her life as a stay-at-home mother, but she keeps trying to find a new exciting career while taking care of her children. In "" next episode, Sarah finally finds and learns about a business proposal, which makes her intrigued.

In the episode entitled "Bakersfield", Nora Walker will be more curious about William Walker's true son, Ryan Lafferty, who has been discovered by the Walker family. She tries to find more informations about the fact. Nora and Holly Harper have a bad relationship, so the Ryan matter becomes such a good opportunity for Nora to beat Holly. Nora calls Holly an evil yet pathetic bee-yotch, while Holly calls Nora a pathetic narcissist outright. Meanwhile, Kitty and her husband, Robert McCallister wait for a birth mother.

October 27, 2008 07:35:54 GMT

The team goes back to the 1981 case in new episode of "". Unearthing a murder where a single mother went missing and later her body was found in the trunk of a car, the team must find missing clues to reveal the killer.

It was later found out that the woman had many of her work colleagues at a seedy car dealership called Steve Motors, resenting her. The woman held some ugly truth that her co-workers have and thus must pay a hefty price just for knowing.

October 27, 2008 07:34:02 GMT

CBS network have provided a sneak peek into the forthcoming episode of "" through a snippet of episode 4.06. Taking the drama to one of the team member's home, the footage unveils the scene when Master Sergeant Mack Gerhardt insists to know what happen between his wife Tiffy and Colonel Thomas Ryan.

On the other side, Sergeant Major Jonas Blane and the team come up with an idea to make a phony evidence in order to mislead a terrorist into giving them the name of his accomplishes before the truth comes out and they can get away. Entitled "Inquisition", the episode will be aired on Sunday, November 2 at 10/9c.

October 27, 2008 06:14:44 GMT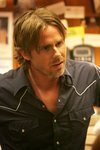 In the new "", Bill must pay a huge price after he breaks a vampire taboo in order to protect Sookie. In "Plaisir d'Amour", Sookie returns home to yet another horrific tragedy, prompting Bill to enlist an unlikely bodyguard - Sam - to protect her while he's away.

On other development, Jason and Amy break their own taboo by kidnapping a vampire named Eddie in order to harvest his blood. With Lettie Mae apparently cured, a skeptical Tara consults with Miss Jeanette about exorcising her own inner demon.

October 27, 2008 05:16:16 GMT
NBC has announced that "", the crime drama which is scheduled to air for its 19th season in early 2009, will comeback sooner for its premiere on November 5. The series' new season will be aired at the same time as its regular schedule on NBC, Wednesday night at 10 P.M.

The new season will reunite main characters from the previous seasons such as Detective Cyrus Lupo (), Detective Kevin Bernard (), and Anita Van Buren (). "Law & Order", a police legal drama created by Dick Wolf, is the longest-running drama series of American television since its debut on September 13, 1990. The series received 10.8 million viewers for its last season.

October 27, 2008 04:22:41 GMT

In the "" episode 5.06, Susan wants to surprise Jackson following their break up but it turns out that she was the one in for a surprise. "There's Always a Woman", picks up the story when Susan breaks up with Jackson because she wants a casual relationship while he wants to move on. Two days after the split, she comes to his apartment and finds a naked woman whom she confronts.

Meanwhile, Gaby is over the moon when Carlos' client makes them an offer they can't refuse, but a startling discovery leaves her second guessing. Lynette grows suspicious that Tom is cheating on her and follows him. The bond between Bree and Katherine grows, and Mrs. McCluskey enlists the help of her sister to dig up dirt on Dave.

October 27, 2008 03:43:12 GMT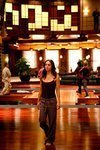 On the fate of FOX's "" that has been delayed in its production, creator Joss Whedon has blogged to address the issue. In his post on , the Academy Award-nominated writer said that the pilot had to be completely thrown out and some characters were eliminated to make sure that the show heads to the right direction.

"Yes, we've had to make adjustments," Whedon wrote. "Yes, it's been hard and I've been depressing to be around for awhile. Basically, the Network and I had different ideas about what the tone of the show would be." In September Whedon announced that he needed more time in re-writing the scripts and rumor had it, the producers of the show were not pleased if heroine of the show, Echo, which is played by , has no free will or ability to do much beyond what she's told to do.

October 25, 2008 07:52:09 GMT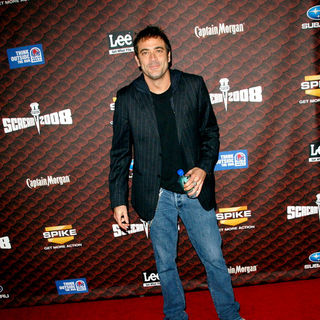 "" will bring back a dead guy to television. Dr. Izzie Stevens' fiance, Denny Duquette, who already died on the previous season premiere, will have his other appearance in the series. A source has exclusively reported to that will reprise the role as Denny.

Morgan's comeback as Denny is scheduled to air on November 6 episode. Though ABC refuses to give any statement toward the news, there is a speculation that Denny's return has something to do with Dr. Izzie, who is played by . It says that on the episode when Denny appears, Dr. Izzie suffers a brain tumor which makes her able to have a communication with the dead.

October 25, 2008 07:16:18 GMT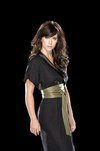 In anticipation to the forthcoming episode of "", CBS network have come up with a promotional video for episode 4.05. The video focuses its footage on the destruction a teenage ghost brings to a house and the people in it. Apart from that, it also teases bits of episode 4.06, claiming it to be the episode which will change everything.

Episode 4.05 is titled "Bloodline" and tells the story of a young woman who suddenly dies at a tennis club. Keeping a secret about her parentage in order to avoid her mother from being hurt, she finally asks Melinda to tell her mother about it. To her dismay though, her mother already knows the truth. On Melinda's part, thinking that she is expecting due to the nausea and dizziness she experiences, she goes to the doctor only to be disappointed.