January 11, 2010 05:02:10 GMT

"" is not stopping at having two spin-offs. The original criminal drama has just been picked up for four additional episodes that would bring the 20th season to a total of 20 episodes and along with the announcement, NBC's Primetime Entertainment President Angela Bromstad revealed there would be a Los Angeles edition.

During Winter TCA Press Tour, Bromstad emphasized "" is still in very early stages. "We're talking about writers," she said about the franchise. "We officially call that LOLA," Jeff Gaspin, NBC Television Entertainment Chairman chimed in.

January 11, 2010 04:06:09 GMT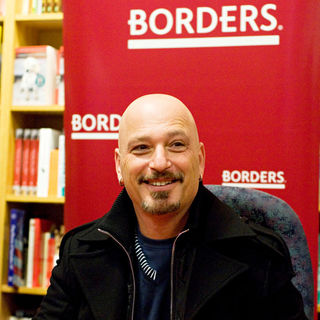 "" will get some love from Howie Mandel. Several days after announced his departure from the competition show, Howie stepped up as the new judge who replaces him.

"David is leaving... and yes I believe Howie Mandell is replacing [him]," NBC Universal Television Entertainment Chairman Jeff Gaspin said on Sunday, January 10. Howie is the familiar face of "" which is not in NBC's immediate schedule. "We are not doing any more 'Deals' for NBC currently," Gaspin stated.

January 09, 2010 07:31:16 GMT
With two episodes left, "" will deliver the answers that fans of the show have been waiting for on January 15. In "The Hollow Men", sacrifices are made when Echo leads her crew to Arizona to dismantle the Rossum Corporation's mainframe.

Among the highlights in the preview are a one-on-one confrontation between Echo and Dr. Claire Sanders, Topher being 'chosen' by Boyd, and Paul telling Echo that he is glad they are together. Above all of that, explosions occur in the lab and Boyd tells Echo that she is the 'key'.

January 09, 2010 06:48:06 GMT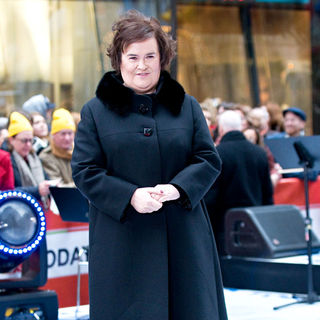 Been living under the radar, is set to travel to Chicago next week to tape a performance on "". The singer is confirmed to film the appearance on Wednesday, January 13 with airing date to be determined.

Now, there's a rumor that she would make a duet with who has confirmed personally that he would be a guest on the talk show. The speculation emerges since Adam is also scheduled to tape his on Wednesday. Crew of the show have already been to Los Angeles to tape some background video for Adam's segment.

January 09, 2010 06:16:15 GMT

Earlier this week, it was reported that is negotiating to appear on "" but the road to there may not be so smooth after all. Family of Casey Johnson, the fiancee of Tila who was found dead on January 4, is reportedly against the reality show star appearing on the CNN talk show although rumor has it, it would be a tribute to Casey.

Per E! News, the Johnsons and Casey's friends are calling to cancel the plan of having her live on Tuesday, January 12. "The Johnsons just want Tila to go away," a source told the publication. "They're in mourning. She is the last thing they want to deal with right now." Tila reportedly would be the only guest in that evening.

January 09, 2010 04:45:15 GMT

A breathe of relief can be taken by "" fans as it was announced that the premiere of season 6 will not be pre-empted by President Obama's State of the Union address. The final season will kick off as scheduled on February 2 on ABC while the speech is still not scheduled.

"I don't foresee a scenario in which the millions of people that hope to finally get some conclusion in 'Lost' are preempted by the president," the White House press secretary Robert Gibbs said. He, however, did not directly indicate that it was "Lost" that caused the speech to be bumped from the primetime although he came into knowledge that "it's a big deal at ABC."

January 09, 2010 03:40:13 GMT

has spoken out in favor of his friend backing him to win a British reality TV show because of his great "personality and character." The soccer star-turned-actor is currently competing on U.K. series "Celebrity Big Brother" alongside other stars including , Sisqo and former Hollywood Madam Heidi Fleiss.

And the "" filmmaker, who befriended Jones in 2007, has praised his pal for carving out a successful career in Hollywood since giving up life on the soccer pitch. He says, "If the winner (of 'Celebrity Big Brother') is judged on personality and character, then Vinnie can be the only winner. He is one of the most charismatic guys in Hollywood and people who know him not only know that he is a fantastic person but that he has a heart of pure gold. I'm honoured to call him my friend."

January 09, 2010 03:10:08 GMT

"" crew prove themselves that they work with the best. The AMC drama has just received three nominations at 2010 Directors Guild Awards. Three episodic directors, Jennifer Getzinger, Lesli Linka Glatter and Matthew Weiner, will compete against each other in Dramatic Series category.

The domination by "Mad Men" is almost being toppled by FOX's new series, "", which nabs two under the category of Comedy Series. Similarly, HBO's "" also has two candidates under Comedy, Jeff Schaffer and Larry Charles, who are both known as executive producers as well.

January 09, 2010 02:26:02 GMT

Just like she hinted last year, will end her run as "". The show that started in 2006 and catapulted the starlet's name into stardom will wrap it up in season 4 which was ordered by Disney Channel back in June 2009.

The comedy show starring also and is in its third season and will have its season finale called "Is Miley Saying Goodbye?" airing in mid March as a one-hour special. Miley will decide whether she should stay in Los Angeles or return to Tennessee.

January 08, 2010 08:24:52 GMT

On the run to be the second highest grossing movie of all time, "" is coming to smaller screen via FX. The cable network has officially acquired the broadcasting right from sister company 20th Century FOX after winning the bid on Thursday, January 7.

No financial detail is released but according to Los Angeles Times, FX has to fork out around $25 million. Director James Cameron also reportedly has a say in determining which TV stations will get to broadcast its TV premiere. FX aims to air it mid 2012 and there is a possibility that it would be in 3D since the network has accumulated a plan to have a 3D viewing.

January 08, 2010 07:40:57 GMT

Innovator, author, activist and autistic "" is portrayed in the new HBO's original movie made for television. steps into the role of an expert in animal science who suffers autism in her early age and continues to have anxiety up until she graduated PhD from University of Illinois at Urbana-Champaign.

Grandin, as depicted in the film, is one of the leading speakers on autism, whose unique experience with the disorder led her to become one of the top scientists in humane livestock handling. The movie will be played for the first time on television February 6.

January 08, 2010 07:07:15 GMT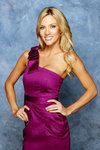 The accused participant on "" reveals her side of story surrounding the affair with a producer. Rozlyn Papa, a 28-year-old single mother, is identified as the woman who was in "inappropriate relationship" with one of the show's crew. She comes with a denial that it was anything sexual, saying that they are not even dating.

To Radar Online she clarifies, "No, I did not have a sexual relationship with a producer on the show. What they mean by inappropriate relationship is not what inappropriate relationship means in the real world." Admitting that she indeed has a relationship with "someone on the show", Rozlyn confirms that they are merely "close" but not a couple.

January 08, 2010 06:40:38 GMT

"" jumps into the '50s wagon in an upcoming episode titled "Unpleasantville". A behind-the-scene photo has been released via EW to reveal the main characters in their vintage styles. Stefan, Elena, Caroline, Damon and Bonnie are all in attendance of their high school dance which opts the '50s theme.

The episode will air on January 28, one week after the show comes back after a holiday break with "Bloodlines" on January 21. In its return, Damon takes a trip to Georgia, where he surprises an old flame, Bree and enlists her help to figure out how to open the tomb. In the process, Damon comes face to face with someone who is determined to make him pay for past wrongs.

January 08, 2010 04:33:11 GMT

For the second time in the last six months, was rumored to appear on "" but Adam has come forward with the denial. Per National Enquirer, Adam was said to be a "big-brother" type of mentor to Kurt, a gay character played by . "Glee guest star rumor: it's a rumor. Sorry guys," Adam tweeted.

Adam however does not shut down the possibility of him guest starring on other TV shows. Among the series that he mentioned are HBO's "", Showtime's "" and The CW's "". In a series of tweets, Adam said, "If I had to pick a show to guest star on I'd loooooooove to be on True Blood. Or Weeds. Those shows are amazing. Prob need some major acting classes though first. The casts of both those shows are first rate."

January 08, 2010 03:54:28 GMT

Bruised but not battered, "" is set to stay firm on MTV. Cast member Vinny Guadagino told several ladies at "" after-party on Tuesday, January 5 that the network wants them to be back for a second summer in Seaside Heights.

"They want us to do another season," Vinny said to the women at La Pomme in NYC. The girls wanted him to join them to another club but Vinny emphasized that he could not "go out and make unpaid appearances."