May 04, 2009 09:41:24 GMT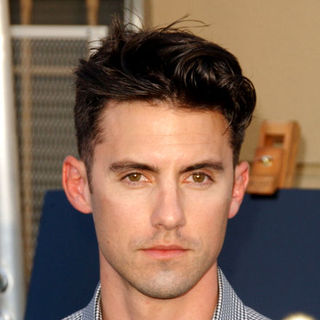 Coming from the passionate mind of is a new webseries "Ultradome" that will see famous fictional icons fighting against each other. The "" star is co-producing the series for laugh purpose, through his DiVide Pictures in partnership with Agility Studios.

"My whole life has been spent engaged with friends in intellectual debate ... like whether Captain Kirk is tougher than Spock or if Middle Earth is a more difficult place to live than Tatooine," Ventimiglia explained the concept. "With 'Ultradome,' we can bring these debates to the public and settle them in the most logical way possible: through armed combat."

May 04, 2009 09:12:39 GMT

"" will have its third season finale on Sunday, May 10 and revamp it with the re-appearance of Tommy. Nora travels to Mexico to find the son the she had slapped previously, only to discover that Tommy is unwilling to accept their help.

Things are also boiling for Justin and Rebecca. Justin makes plans for the future, with or without Rebecca but the preview gives the idea that both will get married in an impromptu move. Meanwhile, Robert and Kitty reach a crossroads in their marriage that they may not be able to successfully navigate. Saul makes a shocking admission about Ryan Lafferty's mother.

May 04, 2009 08:37:32 GMT

"" 14 is down to three teams. Tammy and Victor, Margie and Luke as well as Jamie and Cara are in the last leg of their race to 1 million dollars. The preview to the season finale has been available, showing the teams in the struggle to transport a boar, stack up surfing boards and ride on jet ski in Hawaii.

The official recount from CBS is read: "One team's rage against taxi drivers around the world comes back to haunt them. Two teams put their friendship first when they set aside the race and help each other finish a task. One racer's constant nagging while searching for a clue causes their partner to lose their cool and in an unprecedented finale."

May 04, 2009 07:14:31 GMT

HBO has started pushing the accelerator to promote the second season of "". In the "The Buzz" segment, the cast from the first season as well as a bunch of new bloods are speaking of their respective character's contribution to the story.

Director Michael Lehmann said that non-human Maryann will be a huge part of the story in the second season. The actress behind the character itself, , said that Maryann's agenda will be revealed. A new face is found in Ashley Jones who plays a new waitress at Merlotte's, and two familiar faces back for a larger story are Mariana Klaveno aka Lorena and Michael McMillian aka Rev. Steve Newlin.

May 04, 2009 06:40:58 GMT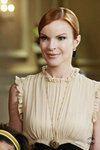 Everyday is a masquerade in "". In "Marry Me a Little" that airs May 10, Bree goes to extremes to hide her true intentions from Orson and she will stop at nothing to get what she wants, including robbing her own house and suggesting a murder.

Meanwhile, Susan and Jackson put on an act for the authorities. Lynette is shocked at the lengths Tom will go to in order to look younger. Katherine masks the truth from Mike, afraid to lose him and Dave is on edge when he learns a key witness to his misdeeds surfaces.

May 04, 2009 05:12:37 GMT

Still early in its screening, "J.O.N.A.S!" has kept a nice surprise for the fans of . The comedy TV show that premiered on Saturday, May 2 will give a special featurette in the next episode that airs May 9, a real-life footage of the brothers' childhood.

Kevin, Joe and Nick accidentally destroy their family's home movies when they tried baking a cake, to their mother's horror. So they enlist Stella's help to recreate scenes from their childhood and put together a home video of childhood memories for their mother's birthday.

May 04, 2009 02:28:18 GMT

NBC has laid down the verdict to some of its shows including "" but chosen to suspend judgment on "". While the former has been confirmed to return for another set of season, the latter is not going to find out for another week, whether to have a renewal or not.

A sixth season has been confirmed for "Medium" and the order is between 13 to 18 episodes range, according to THR. The decision was officially laid on Sunday, May 3 afternoon and it included also the announcement for the pick up of two young shows "" and "". Meanwhile, talks were still ongoing for the renewal of half-hour show "".

May 02, 2009 06:52:30 GMT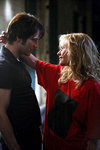 The blood is officially flowing. HBO has given a bloody official trailer of "" season 2 which will be debuted as a TV spot on Saturday night May 2 before the 8/7c telecast of "".

The promo video which is called "It Hurts So Good" utilizes 's new single "Beyond Here Lies Nothin'". It basically displays the main characters and the conflicts surrounding them. Sam deals with his mysterious past that includes Maryann and Maryann's relationship with Tara that involves a veil of blood. Noticed missing from the picture is Lafayette.

May 02, 2009 06:25:14 GMT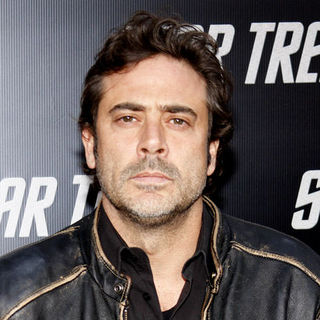 It is now an official word that Denny Duquette will be back one more time on "" and the last time it will be. Coming to give the confirmation himself is the actor who plays the deceased character, . "I can confirm that I will be coming back one more time," he said.

The actor attended the premiere of "" in Los Angeles, and made time to answer the question from . "I think it will be done after that," he continued. "I think I have been on the Grey's Anatomy set for the last time." He teased further that Denny has a reason to show up and it's "probably tied to Izzie's health."

May 02, 2009 04:54:49 GMT

had a surprise visit from fellow talk host who was there to congratulate Ellen on the 1000th episode of "". Oprah's appearance was beamed via Skype from her office on Friday, May 1.

The producers told Ellen that she has a call and when she turned around it turned out to be Oprah. Sitting with her dog and a glass of champagne in hand to congratulate Ellen, Oprah said "I really just wanted to say congratulations. I know what it takes to do 1,000 shows, and I, like everybody else, wish for you 1,000 more."

May 02, 2009 04:08:34 GMT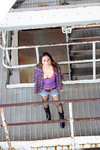 The time has come to wrap up the first season of "". Alpha has been revealed but most importantly, what he really wants will be unveiled on the May 8 season finale titled "Omega".

Alpha's reign of terror continues as his obsession with Echo endangers Caroline's survival. Ballard must make a life-changing decision and one Doll is permanently deactivated while another's shocking past is revealed.

May 02, 2009 03:40:09 GMT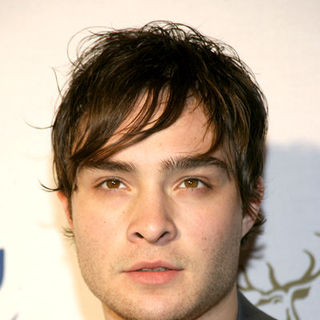 goes from Upper East Side to Los Angeles. The Chuck Bass of "" is guest starring in Showtime's "" which returns for a third season later this fall. His first appearance is set on the second episode of the new season.

's Hank Moody will hop on as a college professor and Westwick's character Balt is a student of his. Balt reportedly is very much attracted to vampire literature. According to the press release, Hank will "attempt to shape the minds of the next generation of scribes while trying to hold down a 'regular' job and keep wild child daughter Becca on the straight and narrow."

May 02, 2009 02:57:11 GMT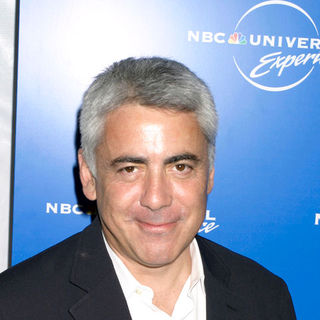 Words are quickly spreading that Adam Arkin has been added to FX Network's "" list. The actor who is a regular in "" will play in a multi-episode arc as a white supremacist aiding the neo-Nazi movement by ' character.

Arkin's character is the second season antagonist named Ethan Zobelle, and he is a threat to SAMCRO motorcycle club. Ethan arrives in Charming, California to open a small business, which according to E! Online, is a cigar shop. He soon clashes with 's Clay Morrow, who doesn't agree with Zobelle's brand of nationalism.

May 01, 2009 09:33:45 GMT
When Denny Duquette spooked and confused the audience of "" earlier this season, it won't be the last time. He will appear again most probably on the 100th episode that airs next week (May 7), according to E! Online.

Denny died on the second season and re-appeared through Izzie's mind in the beginning of the fifth season when she began falling out of her cancer. His appearance in the future episode is not addressed further but creator Shonda Rhimes said, "Just a reminder: He's not a ghost, and we should all remember what his appearance means."

May 01, 2009 08:57:14 GMT
Whispers that "" co-host is going to appear on "WWE Friday Night SmackDown" is proven true with a snippet of her appearance. Shepherd had a lesson of how MVP usually handles his opponents and she was also brought in to the actual scene escorted by MVP.

Sherri will stand on MVP's corner as the wrestler is battling Dolph Ziggler for United States Championship title. The event was held at Madison Square Garden and will air on MyNetworkTV on Friday, May 1.