January 06, 2010 03:24:06 GMT

There's apparently another bump along the latest edition of "" beside the reported . ABC failed to air the "special announcement" that it has promised to air along with the season premiere on Monday, January 4.

Per Reality TV World, a spokesperson of ABC said the announcement was supposed to be a wedding date of Jillian Harris and Ed Swiderski, the couple who emerged from the last season of "". The spokesperson explained further, "They were worried about how the announcement would have affected their personal life, so they decided to pull it." The decision was made after Jillian and Ed talked to "Bachelor" producers.

January 05, 2010 09:26:08 GMT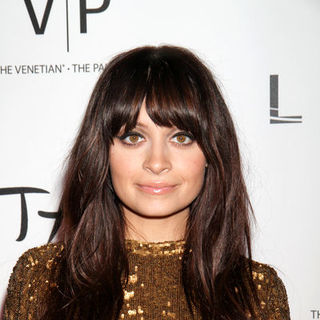 will be one of the guest judges in the new season of "" when it returns to Lifetime on January 14 at 10/9c. The first look of her sitting on the panel, joining Michael Kors and Nina Garcia, has been teased through an exclusive clip from E! Online.

Host introduces the competing designers to the judges one by one and gets to Nicole who was still blonde. The seventh season of the show was indeed taped late last year because the sixth season was still on air following between Lifetime and Bravo TV.

January 05, 2010 09:01:50 GMT
who is no longer attached to "" since the series was canceled early into the first season, is coming to "" for a guest starring stint. TV Guide magazine said she will play a hooker named Gladys.

Executive Producer Neal Baer is a personal fan of the actress, hinting on his Twitter the three words that are related to the next guest star, "Bongo", "Singer" and "Austin". In the clarification of the casting news, Baer told TV Guide that it is Barton who has played roles with those last names. "She's gone on to do amazing work both on TV and on the stage," Baer said, adding that the cameo will "surprise" viewers.

January 05, 2010 08:16:48 GMT

In the next "", H.R.G. recruits Matt to help him take down Samuel, as they use his long-lost love, Vanessa (guest star Kate Vernon), to lure him to them, but Samuel has his own plans for Vanessa in the works. Meanwhile, Hiro and Ando go to extreme lengths to save Dr. Suresh.

Elsewhere, Peter's introduction of Emma (guest star ) to his mother brings forth visions of a very grim future. Peter discovers that Samuel has given Emma a cello that has the compass tattoo like the one he has. "Close to You" is slated to air on Monday, January 11.

January 05, 2010 07:42:50 GMT

is going places and his latest stop on "" has been teased with several promotional pictures. From the look of the stills, Franco will share a lot of scenes with 's Liz Lemon, including waking up in the same pair of pajamas and an anime version pillow of Jenna Maroney.

The episode Franco will appear in is called "Klaus and Greta". The synopsis says, "After a wild New Year's Eve, Jack tries to undo the damage he caused from leaving a drunken message on an ex-lover's voicemail. In the meantime, Jenna pursues a faux relationship with actor James Franco in an attempt to cover up his embarrassing secret. After 'outing' her sheltered cousin to his family, Liz welcomes him to New York City, while Tracy discovers a newfound respect for women."

January 05, 2010 06:59:01 GMT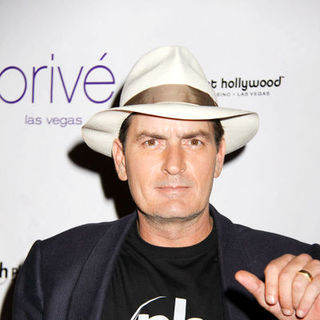 has returned to work after a Christmas and New Year period fraught with drama. Sheen was back on the set of sitcom "" on Monday, January 4, 2010, 10 days after he was arrested and jailed following a Christmas Day 2009 fight with his wife .

A source tells U.S. news show Access Hollywood Sheen is "cleaned up and feels good" after the festive fuss, which landed him behind bars in Aspen, Colorado. The actor was charged with second-degree assault, menacing and criminal mischief. He was released from jail on Christmas night.

January 05, 2010 06:56:30 GMT

The HQ version of "" final season promo poster has got out online in two versions. Quite similar, the two "Last Supper" posters which were first published on Us Weekly are different in terms of the cast's point of gaze and their sitting position. Locke however, remains to be "the one who is going to save us all".

Little to almost no clue is given through the posters, but when one thinks it through, it is noticeable that Sayid is placed in Judas' position and that he wears blue, the same color that Leonardo Da Vinci portrays the prophet in the original "Last Supper" painting. This can mean or not mean that Sayid would betray Locke.

January 05, 2010 06:17:28 GMT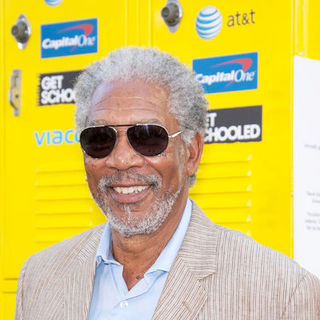 From the voice of God in "", becomes the voice of "CBS Evening News". He is the replacement of Walter Cronkite who provided an introduction to the network's show for 19 years and died in July last year. Freeman will now introduce at the start of every news broadcast.

CBS initially planned to replace Cronkite's voice-over when he died but that never went on. "We knew that, at some point, it would be time to transition," executive producer of the program, Rick Kaplan, told New York Times. "The time was right."

January 05, 2010 04:21:19 GMT

NBC has come out with the official announcement of its worst kept secret, "" season 3 cast. Former Illinois governor Rod Blagojevich who previously was banned from participating in the reality show is confirmed to be one of the celebrities who will impress Donald Trump in several business tasks.

Other confirmed celebrities who actually had been filming for the show's opening sequence in October, are , , Brett Michaels, Darryl Strawberry, Holly Robinson Peete, , , , Curtis Stone, Carol Leifer, Summer Sanders, Michael Johnson, and . These people will play for charity of their choice.

January 05, 2010 03:57:52 GMT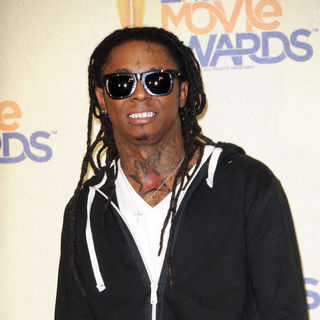 Hip-hop superstar will resurrect Jesus Christ for a new animated series he's starring in with singer/rapper . The "Lollipop" hitmaker will voice the Son of God in "Freakniks", a TV special for U.S cable channel Adult Swim.

Explaining the concept for the show, Jake Escobedo, creative director for Adult Swim, says, "Basically it was a 'Black Spring Break' that went down in Atlanta and got shut down back in '98 or '99. So the show is going to resurrect that, and it's going to be starring T-Pain and Lil Wayne and all these other artists like and some other dudes."

January 05, 2010 03:18:20 GMT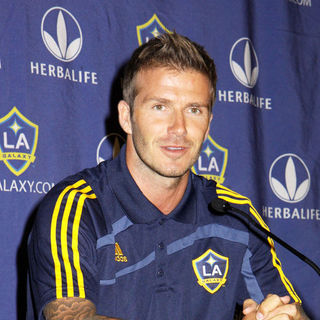 was denied the chance to get animated for "" - after TV producers deemed the soccer star wasn't famous enough for American audiences. The sports ace, who plays for the U.S. club Los Angeles Galaxy, was in talks to appear as a yellow character on the long-running cartoon but executive producer Al Jean eventually snubbed him after deciding the cameo wouldn't work.

Jean explains, "I had to phone David Beckham to tell him sorry. I didn't think he was a big enough star for an American audience. I get a lot of grief about that. Some people got angry about it and told me, 'I bet you would have put (former professional soccer star) George Best on!' But I would have turned him down too."

January 05, 2010 02:28:59 GMT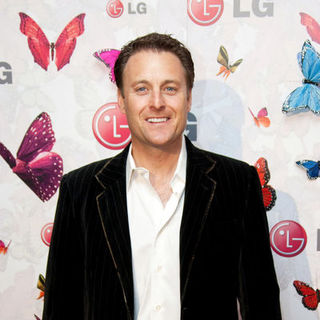 On the eve of "" new season premiere, host Chris Harrison revealed an off-screen scandal that involves a female contestant and a producer. Harrison said the affair between the show's producer and the unnamed contestant was one of the most "uncomfortable" and "embarrassing" situations that they encounter.

To 104.3 My FM, Harrison unveiled that the female contestant and the producer found time to have a relationship while filming last Fall. It was then between the case of being caught and coming forward. Harrison said, "Eventually, stepped up to the plate, and we were like, 'Well, okay.' There was a barn storm. There was a fire!"

January 04, 2010 09:32:53 GMT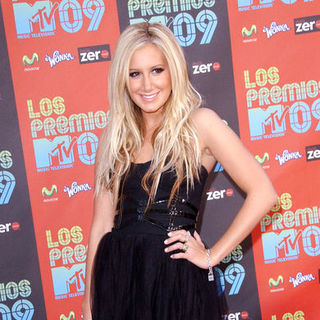 "High School Musical" star is making a foray into the producing world by signing a deal with RelaitivityReal, a branch company of Relativity Media. Under her production company Blondie Girl, Tisdale will "create, develop and exec produce new series for broadcast and cable networks."

According to RelativityReal CEO Tom Forman, Tisdale is "the very definition of a multitalented artist with unique insight into young demographics." Blondie Girl is actually her partnership with TV producer Jessica Horowitz which was developed two years ago. The production house takes the focus on family-friendly content where Tisdale also stars in.

January 04, 2010 08:57:25 GMT

An old face is back into Nora's life and he takes a different approach. In the next "", Dr. Simon Craig who swooned Nora with his charm and left with her money just before Justin and Rebecca's wedding, is knocking on her door one morning. However, Sarah finds something peculiar about him.

Meanwhile, Sarah's interest is piqued by a divorced dad at Paige's school and Justin finds the key to his learning challenges. Called "The Science Fair", the second episode of 2010 will air on January 10 with reprising his role as Simon.

January 04, 2010 08:02:14 GMT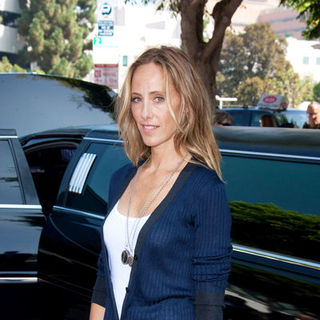 With and taking maternity leave, "" is looking forward to shift its focus on other characters. One way to fill in the gap is to promote secondary characters to the main, such in the case of .

Previously a recurring, Raver's Teddy Altman has been upped to be a regular starting the second half of season 6. Raver joined the medical drama at the beginning of the season as the cardiology expert who was brought in by Owen. Within two months of her presence at Seattle Grace, Teddy had created quite a stir between Owen and Cristina.