August 12, 2009 04:17:53 GMT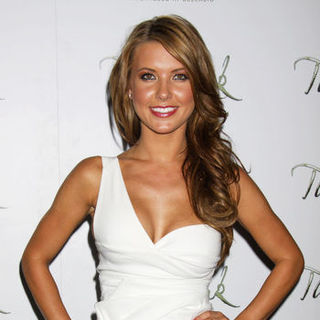 Just when is about to fulfill her dream taking over the floor of "", MTV says no. The network reportedly refuses to let her join the competition in fear that it will interfere with her schedule filming "" and the new MTV project with Mark Burnett.

"They won't let Audrina do it," one source told E! Online. "They told her it would be impossible because of scheduling conflicts." Audrina allegedly wanted to do it and "everyone around her" encouraged her to do it but MTV won't have it although "DWTS" will kind of give it an exposure.

August 12, 2009 03:27:46 GMT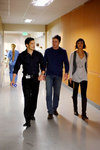 "" is drawing close to the first season finale and the last two episodes will feature two very disturbed patients. This Friday, August 14, a factory worker got his fingers chopped off but there is a possibility that it was not a pure accident. Also, a man believes that he will transform into a werewolf in the next full moon.

In "Life and Limb", Jack has to argue with Carl whether they should sew back the fingers of Brian Jennings or heal his mental condition. Brian in fact refuses any type of surgery and his boss claims that Brian has purposely cut off his fingers to collect disability payments for the rest of his life. The doctors are soon left questioning the true motives for his dismemberment when an even darker secret is discovered at Brian's apartment. Alex Weed guest stars as Brian.

August 12, 2009 02:31:32 GMT

The new promo of "" is highlighting on the sexual content of season 2. The series that will premiere September 8 is back "Bigger, Better, Bolder" with a new resident of West Beverly who can make any girl feel like she's the most beautiful person in the room.

Through the promo, viewers get a first look at Teddy, a handsome, smart, athletic, charming, and confident guy coming to the neighborhood. The character is played by "" actor who is recurring "heavily" in the second season.

August 11, 2009 09:22:53 GMT

In anticipation of the coming premieres of "" and "", The CW has given recap videos of what happen in the previous season. "Up to Speed" helps fans of the shows to recall what matters the characters have to deal with and what kind of new problems lay ahead.

In "Supernatural", Dean came back from Hell only to fall on a new mission. Sam was trapped in addiction to Demon's blood and killed Lilith under Ruby's spell. The seal was broken and Lucifer is finally free to roam. Filling the role of the Devil aka Lucifer is who is also a familiar face on "".

August 11, 2009 07:56:21 GMT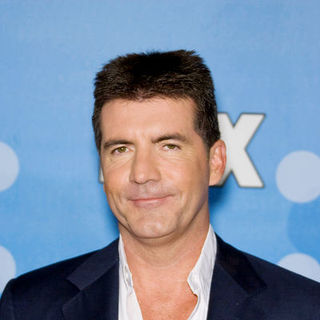 While it chose to let go , 19 Entertainment is not ready to lose Simon Cowell yet. A negotiation for at least three more seasons has been ongoing between the "" judge and the production house. CKX, the parent company of 19, has also given their seal of approval for this.

"We've heard from Fox, who has asked us for approval for Simon Cowell to appear for three more years on 'Idol,' " CKX chairman Robert Sillerman confirmed to THR. Cowell's contract is supposed to end after this season but he was in talks for a two-year extension this summer.

August 11, 2009 07:19:18 GMT

"" host chipped in important information regarding the allegation that Ed Swiderski was hitting on two girls after getting engaged to Jillian Harris. Chris Harrison revealed that Lindsey Johnson and Bethany Steffen took money from what they said about an affair with Ed.

"The problem is the two girls cashed in and took a paycheck for the story in Us, so, they kind of sold out, which is unfortunate. They sold out at the expense of Ed and Jillian," Harrison revealed to ET. Johnson and Steffen claimed in an interview with Us Weekly that they slept with Swiderski just a few days after the season finale in July.

August 11, 2009 06:06:47 GMT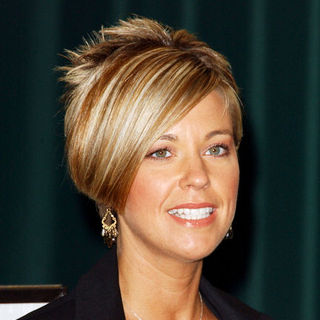 Almost two months after she announced her separation from , "" star said that she still loves him and wears her wedding band. Kate did an interview with Meredith Viera on "", spilling about her life after the turmoil and how it has changed the whole family.

Kate said what happened between her and Jon would happen eventually with or without the publicity, stating that their divorce is not the product of their reality show. When asked whether she still has feelings for Jon, Kate said, "When I think back to the Jon that I knew, yes."

August 11, 2009 04:35:22 GMT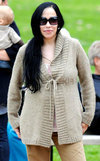 or more well-known as Octomom, has struck a deal with FOX Broadcasting to have a two-hour television special which will air on August 19. The network bought the rights from Pilgrim Films and Television to have the footage of Suleman after giving birth to octuplets in January this year.

The footage was actually obtained from RadarOnline.com that had a deal to film Suleman and how she coped up with the large family since March. Titled "Octomom: The Incredible Unseen Footage", the special is going to show viewers how chaotic her life is with 14 kids at home. There will be no host or narration but "inner monologue" in Suleman's head.

August 11, 2009 03:33:32 GMT

Just in a few hours span, The CW is releasing the short versions of its "" season 3 teaser. The six clips, which are the extracts of released on Sunday, August 9, peel off each of the main characters and their WTF! moments.

Blair is no longer the queen bee in university and Georgina knows that. Nate hooks up with some rich girl by the name of Bree () and reaches his destination by a helicopter. Serena bumps into Carter and walks out almost topless. Dan wakes up on rooftop and kisses the girl sleeping next to him, Georgina. No-longer-single Chuck hangs out at a bar and tempted by a pretty girl's presence. There's an additional clip titled "Headband" where Blair comes to Dan for help and he has it his way.

August 11, 2009 02:54:57 GMT

There have been several short "" promos that start airing on The CW. Teasing on what to expect in the seventh season, the three promos focus on the redemption of Dan, the temptation that comes in between Nathan and Haley, as well as the growing desire between Brooke and Julian.

"One Tree Hill" is occupying a new time slot on Mondays at 8/7c in exchange to "" that now airs the third season at 9/8c. Both will premiere September 14 with "Hill" set a year after the season 6 finale.

August 10, 2009 09:52:18 GMT

The first promo to the third season of "" has been shared by The CW. Now that the Upper East Siders are no longer in the same school, controversies, dilemma and conflicts are bound to happen. Chuck, true to his playboy nature, hits on a new girl while his relationship with Blair still goes on.

"Gossip Girl" season 3, which is premiering on September 14, will follow the Upper East Siders to the college years. Blair, Dan, Georgina and Vanessa are all enrolled in NYU while Serena goes to Brown. Chuck runs his family's business and Nate goes to Columbia University.

August 10, 2009 08:01:27 GMT
Which TV shows taking home the surfboards from the 11th Annual Teen Choice Awards have been unveiled with the coming out of the complete winner list. "" and "" picked up the most awards on the event, each grabbing four kudos in total.

"Gossip Girl" was voted Choice TV Show: Drama, beating "" and "" among others. The CW series, in addition, collected three performers kudos, one Choice TV Actor: Drama for , one Choice TV Actress: Drama for and one Choice TV: Villain for .

August 10, 2009 04:45:04 GMT

Whether a "Friends" reunion is possible or not, has given her side of story. The actress, who portrays Monica in the popular series, was promoting her new show "" during TV Critics Association press tour on Saturday, August 8 when she mentioned that she may share screen with again.

The conversation was started with a question why Cox's new show's title is in the same line to Aniston's "". Responding with a joke, Cox said "Yeah, she totally ripped it off! I did know about her movie, but I'm not sure exactly what the story is. I guess Pumas are in their 30s. Jaguars are 50s and sabretooths go right into the 60s?"

August 10, 2009 03:37:09 GMT

Disney Channel's "" beats more adult-oriented shows in a couple of categories at 11th Annual Teen Choice Awards. It wins Choice Parental Unit through who had to compete with parents from TV shows such as "" and "".

Beside, the series starring also tramples "" and "" in winning Choice TV Show: Comedy. Miley herself is a winner for Choice TV Actress: Comedy.

August 10, 2009 03:05:50 GMT

Tara will take center stage on the next chapter of "". Out of control under the supervision of Maryann, the childhood friend of Sookie got drunk and slapped her mother. Blaming Eggs for Tara's bruises and bizarre behavior, cousin Lafayette and mom Lettie Mae try to figure out a way to pry their kin from Maryann's grasp.

A wounded Eric plays Sookie for a fool, to Bill's dismay. Later, Sookie and Jason reminisce about their recent adventures, and end up bonding. Hoyt defends his relationship with Jessica. In Dallas, Eric and the vampires defend their recent actions to Nan Flanagan, and are stunned when Godric decides to take responsibility for their PR disaster.