September 25, 2009 08:21:20 GMT

More sneak peeks to what will happen in the next episode of "" have been shared with the coming out of two brand new clips. Both clips are brought forth by E! Online and focus on two different couples. One centers the attention to the couple in love Nate and Bree, while the other features Blair and Chuck.

The clip with Nate and Bree displays the lovebirds taking a stroll and discussing plans to go public about their relationship. Meanwhile, the Blair and Chuck clip sees a different scenario. In the clip, Chuck realizes that he and Blair need a painting up for bid at Sotheby's for different reasons, and thus tries to convince her to give it up.

September 25, 2009 06:33:31 GMT

After presenting viewers with more act of violence in "Friday Night Bites" episode, "" will offer a bite into the Salvatore family's past in the next episode. On October 1, The CW's supernatural fantasy series will see Elena asking Stefan to escort her to the town's annual Founder's Party.

Vicki gets Tyler to ask her to the party, then accuses him of trying to hide their relationship from his family. Zach, in the meantime, reveals a useful family secret to Stefan. At the party, Damon tells Elena a story about the Salvatore family's past, leaving her with questions that Stefan refuses to answer. Finally, Stefan takes action to get Damon out of his life for good.

September 25, 2009 04:18:55 GMT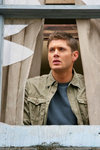 There will be two Dean Winchester in the upcoming episode of "". The CW's thriller series will return to the small screen to present the older Winchester brother meeting his future self, who warns him that the demonic virus infecting humans is the Devil's endgame for destroying mankind.

In the all new episode entitled "The End", Sam tells Dean he wants to rejoin Dean in the battle of the Apocalypse. Instead of getting a warm response, his offer is met with a rejection from the older Winchester, who thinks that they are better off apart.

September 25, 2009 03:07:25 GMT

One doctor will be saying goodbye to "" before season 6 ends. According to , will end her run as Dr. Allison Cameron this mid-season. The actress who has played the character since the medical drama debuted in 2004 has reportedly shot her last scene earlier this week.

Being the first of the original cast members to depart, Morrison didn't quit on her job, rather her exit was a creative decision that came from the show's producers. Her character won't be killed off like 's Kutner and her on-screen husband 's Chase is staying at Princeton-Plainsboro, leaving door open for her to make a guest appearance later in the season. Her final episode will air in November.

September 24, 2009 08:17:01 GMT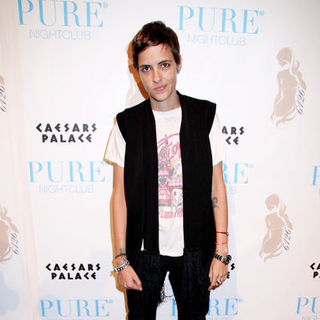 Another celebrity has been added to the guest star list of "" with the joining of . People reported the producers of The CW's popular drama series have confirmed that the famous deejay, who is also known as the on-and-off girlfriend of , has indeed filmed an episode for the show.

For her part, she is expected to give advise to Michael Steger's Navid on matters of the heart. Her scenes take place in a club where hip-hop star and his group also perform. While it isn't clear whether her role is a one-time thing or recurring, the one she has filmed will air on November 3.

September 24, 2009 06:49:03 GMT

"" will return next Wednesday, September 30. While a racy photo forces Sonja to consider quitting the modeling business, Claudia secures a campaign for a major clothing line for Raina and Cole due to the chemistry between the two.

But, Raina struggles with the public image she must maintain with Cole since her true feelings are for Chris. Making things worse, her family drama finds its way back into her life and she finally faces her father.

September 24, 2009 04:23:46 GMT

Season 9 of "" will be kicked off on Friday, September 25, and in anticipation to the season premiere, The CW has unveiled two fresh clips. Both of the sneak peek provide a preview of what will happen in the first episode, focusing the attention on Clark, Chloe and the new villain, General Zod.

The first clip takes a look at the discussion Clark and Chloe have about Lois where Chloe ultimately tells the young superhero that Lois doesn't remember vanishing into thin air. The other clip, in the meantime, centers around Zod. Reminding them who he is, he declares, "I will find an answer we are looking for or I will die in the quest."

September 24, 2009 02:57:48 GMT

is on the hosting duty when "" premieres its latest season, and she has taped a promo for her stint. For the promo, the 23-year-old teams up with the show's regular , and can be seen, among others, taking a big bite of a sandwich and being offended by Andy's remark.

The "" beauty is expected to make fun of her battle with director Michael Bay in one of her skits. "They change the routines right up to the last minute but as of now they are working up a piece that would have Megan being her 'unbearable' best while Michael is a Hitler-like tyrant," a source told Radar Online.

September 23, 2009 08:02:11 GMT

The drama continues to heat up the small screen when "" returns next Tuesday, September 29. In the episode titled "Vine", the sexy apartment complex welcomes the arrival of a new landlord when Jane Mancini comes and announces that she inherited the building from her late sister, Sydney.

Giving problems to Ella, Jane threatens to show incriminating emails Ella sent to Syndey to the police unless Ella allows her to dress one of her up-and-coming clients for a movie premiere in a Jane Mancini original design. Desperate, Ella turns to David for help. Meanwhile, detective Rodriguez shows up at Violet's apartment asking questions about her connection to Sydney, but she flees through the window.

September 23, 2009 06:52:51 GMT

Gearing up to the season 2 premiere of "", FOX has brought forth a brand new promotional video. Unlike the previous promo that gave a look back at season 1, this thirty-second long sneak peek teases on what to expect from the new season with footage of 's Echo, 's Paul Ballard, Fran Kranz's Topher Brink and many others.

With the season 2 fast approaching, creator Josh Whedon explained that the unaired "Epitaph One" episode is the guide for the new season. "We talked about whether it was malleable or not, and right now we pretty much take it as gospel," he told Los Angeles Times. "But then we have a lot of different opinions about how it gets there and who does what."

September 23, 2009 06:21:33 GMT
Next Tuesday on September 29, "" will return with "The Porn King" episode. Dixon continues his whirlwind romance with Sasha by driving to Napa for the weekend. On the return trip though, he is forced to face reality when a flat tire leads to a trunk of porn and a bunch of lies.

Annie, in the meantime, finds her confident attitude quickly disappearing when she realizes that Jasper, the nephew of the man she hit on prom night, is a student at West Beverly. Navid continues to run the Blaze News, assigning Silver and Gia to interview Jasper for a news piece about his uncle. Things get steamy when Adrianna confides in Teddy. And, Liam finds a way to get revenge on Jen and reveal the truth to Naomi about their night together at prom.

September 23, 2009 03:10:41 GMT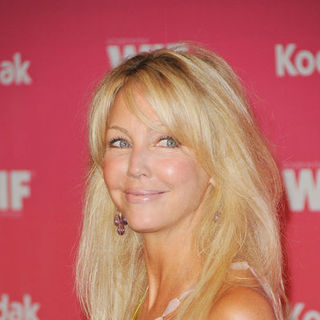 is returning to the sexy apartment complex. Although she had turned down the offer to reprise her Amanda Woodward role earlier, the 47-year-old has been confirmed by The CW to join the cast of the refurbished version of the 1990's drama series, "". She will be making her first appearance on the show on the November 17 episode.

"We're ecstatic to have the chance to bring Amanda Woodward back to 'Melrose Place,' " executive producers Todd Slavkin and Darren Swimmer said in a statement. "Heather's involvement in the show is something we've been working on for some time as we couldn't imagine creating and producing this show without the iconic character's inclusion."

September 22, 2009 09:09:03 GMT

Pam and Jim are getting their own wedding website at . The characters on "" who will get married this season, put up their photos, welcome guest to drop in some comments and would soon reveal details about their wedding through the website.

"I would hope that if you're looking at our wedding blog, you already know us," the couple wrote in 'About Us' section. "So an explanation of who we are and what we do seems kind of pointless, but in case you accidentally stumbled on this site: He's a paper salesman. She's a paper salesman. Together, we're easily the seventh most interesting couple in Northeastern Pennsylvania paper sales."

September 22, 2009 08:24:48 GMT

While attending Primetime Emmy Awards on Sunday, September 20, stopped for a quick word with Extra, to whom he hints a retirement. The actor said cryptically that his days as Charlie Harper on "" maybe over after his contract with the studio reaches the end.

"I got five kids, I've got amazing wife. There is life outside of show business," Sheen said on the red carpet. He added further, "It's been a great run. This is my last contract year, so maybe it's up to CBS and Warner Bros." The half-hour comedy show is airing its seventh season and thus it would be the final season for Sheen if he indeed quits.

September 22, 2009 06:51:08 GMT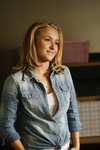 The preview given at the end of "" premiere suggests that Claire will take a huge portion of the next episode. The cheerleader who wanted to lead a normal life has to suffer the consequences of being caught by her roommate while recovering from a fall. H.R.G. suggests that they hire the Haitian to clear Gretchen's memory.

Meanwhile, Peter faces unexpected consequences for his heroic acts and encounters a reluctant new hero (guest star ). He also meets the leader of The Carnival, Samuel, who moves heaven and earth to recapture the memories of his late brother Joseph. Elsewhere, Matt struggles with his internal demons as Sylar mysteriously resurfaces.