September 30, 2009 08:34:18 GMT

A new trailer of HBO's "" which is switching the point of view to another soldier is released. This time the promotional footage takes the focus on the dilemma suffered by the lead character Eugene Sledge while he is defending his country against Empire of Japan.

Green lit in April this year, the epic miniseries is based on the memoirs written by ex Marines Eugene "Sledgehammer" Sledge and Robert Leckie who served their country in the '40s. It tells an intertwined odysseys of three U.S. Marines Leckie, Sledge, and John Basilon from their first action at Guadalcanal, through Iwo Jima and Okinawa and the war's end in the late summer of 1945.

September 30, 2009 08:00:04 GMT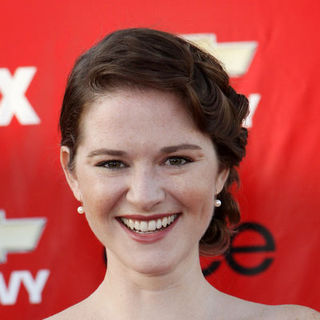 A new face is coming to Seattle Grace Hospital. A casting news provided by TV Guide magazine hinted that actress Sarah Drew who has made guest starring roles on "", "" and "" will be part of "" fillers this season while some of the regulars are taking a leave.

Drew, according to the publication, will recur as April, one of the doctors from Mercy West Hospital which is merging with Seattle Grace. The collaboration begins in the October 15 episode called "Invasion" where "the residents of Seattle Grace and Mercy West vie for surgeries and their careers as day one of the hospital merger begins."

September 30, 2009 06:56:38 GMT
Things get a little bit out of hands for Lauren in the next episode of "". The med student is torn between going on a shopping date with Riley for her wedding and impressing her new boss Wendi (guest star Kelly Carlson) who just set her up on a "date". Through the preview, it is revealed that Lauren goes with the latter plan and she gets into trouble for it.

Meanwhile, who murders Sydney is still a mystery but as a result of Jane's tip, the police bring Ella in for questioning. Another crime accusation is happening on the other side when a stunned Jonah is said stealing a diamond necklace from a mansion he videotaped for a realtor. He becomes even more upset after Ella mentions a similar necklace that she saw in David's apartment.

September 30, 2009 06:33:04 GMT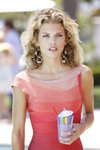 Naomi decides to go green and she wears sweats to school, much to her friends' shock. Next week on "", Naomi learns that her test scores may not be high enough for her to be accepted into CU. Devastated, Naomi devises a plan to be tutored by Richard, the son of the school's dean of admissions, but quickly realizes she would much rather be studying Jamie, a CU student.

Meanwhile, Dixon's girlfriend, Sasha, becomes suspicious about his age and does a little detective work to learn the truth, leaving Dixon devastated. Navid and Adrianna double date with Teddy, but Adrianna's growing feelings towards Teddy make for an awkward situation.

September 30, 2009 04:59:21 GMT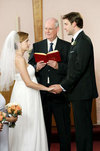 TV's most anticipated wedding gets a behind the scene and several wedding album photos. Pam and Jim will finally tie the knot on the October 8 episode of "" where extended family of the couple are coming together for the celebration in Niagara.

The behind the scene footage is narrated by both who plays Jim and who plays Pam. Linda Purl, the actress who is tapped to play Pam's mom, is seen in the video being disturbed by Michael who is pleading for a snack. Apart from Purl, Anna Camp from "" fame is also hired to take the role of Pam's sister, Penny.

September 30, 2009 04:13:24 GMT

One more cast expresses her desire to leave the "unscripted" series "". Speaking to Hollyscoop on Tuesday, September 29, revealed that she wants to quit the reality show after the tenth episode and that she will not be the only one. "I don't know how much more I can take of The Hills. ...The Hills is very brutal," Stephanie said.

The younger sister of also mentioned that and Lo Bosworth will walk out with her. Several times before the fifth season went on air on MTV, Audrina herself said that she wanted to "graduate" from the show, speaking publicly that she doesn't get along with the new star who replaces .

September 30, 2009 03:39:23 GMT

' acting chop on "" is available to watch through the sneak peek given by The CW. Just as reported a few months ago, the supermodel is taking the role of a movie actress who is very much a diva. She gets out of the dressing room not pleased because she is surrounded by "amateurs".

Ursula, according to the "Dan de Fleurette" synopsis, will be someone Serena befriends. Serena in fact will be in charge to be her publicist. Ursula is also a co-star of Olivia Burke, the role taken by recurring cast . Both movie stars are coming to the Upper East Side to attend their movie's premiere but Olivia has a bigger plan which is enrolling in NYU as a normal college girl.

September 30, 2009 02:59:10 GMT

Supermodel only managed to finish third on "" season 9 after she scored the lowest vote from audience and only 18 out of 30 from the judges on the performance night. Ireland, together with her partner Tony Dovolani did the Quickstep but the judges criticized it for being "uncomfortable".

Almost facing the chopping block were two other pairs who were put on the bottom three. Louie Vito and his dancing partner Chelsie Hightower as well as and partner scored 19 and 21 out of 30 respectively last night but both were declared "safe".

September 30, 2009 02:26:18 GMT

This November, "" will change its name to "Kate Plus Eight" to keep up with the current situation in the Gosselin family. In a press release, TLC announced that under the new title, the show will focus more on as a single parent raising 8-year-old twins and 5-year-old sixtuplets.

"Given the recent changes in the family dynamics, it only makes sense for us to refresh and to recalibrate the program to keep pace with the family," President of TLC Eileen O'Neill said. "The family has evolved and we are attempting to evolve with it; We feel that Kate's journey resonates with our viewers."

September 29, 2009 09:25:33 GMT

One tough patient is coming to the Princeton Plainsboro hospital next week. In "" episode "The Tyrant", the team treats a controversial African politician who has fallen ill. He dares Cameron who is in charge of him to pull the trigger if she wants him dead.

The character played by James Earl Jones is a merciless dictator named President Dibala who is being subpoenaed for crimes against humanity in his country. The team faces a moral dilemma whether to save him or let him go.

September 29, 2009 08:26:01 GMT
Disney Channel is having confidence in "" that it extends the contract of third season for eight more episodes. The series starring , and , thus, goes from 78 episodes to a total of 86 episodes.

"The appeal of 'Wizards' is simple: It's our extraordinary cast," Gary Marsh, President Entertainment for Disney Channels Worldwide said in the press release. "This is undoubtedly one of the strongest comedic ensembles on television When you couple that with an incredibly gifted writing and producing team, the result is pure comedic magic."

September 29, 2009 07:51:51 GMT

Tracy makes a comeback and she wants her old job as adviser to the governor of New York back. Next week on "", the character who possesses the ability to freeze anything she touches, will realize that she needs to make more of an impact.

Last week, Noah has promised Tracy that she would get back her life if she helps him in stopping the killing. As a proof of his seriousness, Noah hired the Haitian to erase Danko's memory of her.

September 29, 2009 07:09:06 GMT
Head judge Len Goodman was absent in the second week of "" this season but the execs brought in Baz Luhrmann aka the director of musical hit movie "Moulin Rogue!". The substitution resulted in generous amount of 9s being drawn out from under the table. and each scored the triple 9 in their respective performances.

The first couple to take the stage on Monday, September 28 was and who did the Jive. Carrie immediately made a comment about Joanna's huge hair and her lack in footwork department. Bruno said they need to be exact with Jive and that Joanna lost rhythm sometime. Baz said they have to show more of the relationship because they got great chemistry. Score: 6-7-7, a total 20 out of 30.

September 29, 2009 04:08:26 GMT

Deemed as a "" blockbuster event, the show's next week episode called "Dan de Fleurette" proudly presents two huge guest stars. and are coming to Upper East Side as two movie stars who are entangled in the group's lives.

A famous movie actress, Olivia Burke is enrolling at NYU in hope to lead a somewhat normal college experience. She ends up being Vanessa's roommate and will eventually get to know Dan who has no clue about her true identity. Duff is taking this recurring role. Meanwhile, Olivia's co-star in her movie is named Ursula and she is played by Banks. Serena gets the temp job at being Ursula's publicist.

September 29, 2009 03:44:23 GMT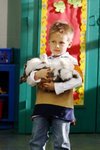 Nathan's scandal becomes public and worst of all, Jamie finds out about it. In the preview for "" episode "Believe Me, I'm Lying", Jamie asks Haley what's the meaning of "lovechild" which is written on the front cover of a tabloid bearing Nathan's picture with Renee.

Meanwhile, Brooke is gearing up her fashion show but it brings an unexpected responsibility for Millicent. Also, Haley convinces her sister Quinn to talk to her estranged husband David but she ends up being in the same car with Clayton. Mouth makes a decision that could threaten his career.