March 05, 2010 02:28:43 GMT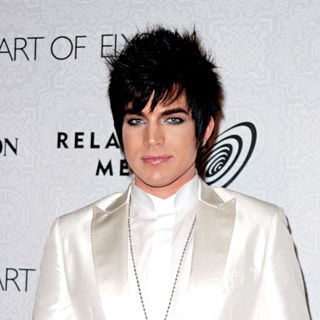 Award-winning series "VH1 Unplugged" returns with a big bang this month since has been tapped to be the first guest. Michelle Collins of BestWeekEver.tv reported that she attended the exclusive taping of the show a couple of weeks ago and the execs have allowed her to announce the performers.

Lambert's date is March 10. It will be the first of eight scheduled episodes that present among others (for MTV), (for VH1) and (for CMT). In the show's manner, Lambert will be performing songs from his debut album "" accompanied by acoustic back up and surrounded by audience in an intimate stage.

March 04, 2010 09:32:43 GMT

The cast of "" season 10 have just been announced this week but they have flexed their muscles for sometime. Evidence from their rehearsals emerges in the form of several pictures taken while they tried some moves with their respective professional dance partners.

Jake Pavelka, who shocked people by choosing the villain as his fiancee on "", is seen sitting on the floor while Chelsie Hightower leans on him from behind. Buzz Aldrin, the oldest contestant this season, works the floor with Ashly Costa. "This dude, for an 80-year-old - he could probably bench-press me if he wanted to," competitor says.

March 04, 2010 09:00:42 GMT

After a child abduction case this week, the "" BAU team will deal with a highway killer next week. A truck driver is kidnapping women and disposing of them in random locations and the BAU must find out his motive in order to catch him.

Gabrielle Carteris from "Beverly Hills 90210" fame guest stars as the abduction victim in the episode called "Solitary Man". Her character has a 15-year-old daughter and she will get questioned by Hotch and the gang after she crosses path with the suspected murderer.

March 04, 2010 08:35:37 GMT

Tenley Molzhan, the girl whom everybody like and was touted to win "", bit back at Jake Pavelka who did not pick her in the final rose ceremony. When asked by what happened that Jake eventually chose Vienna Girardi over her, the 25-year-old said the bachelor liked the sex taken care of first.

"I'm a very playful person," Tenley said on the interview for "". She added, "I don't know that Jake got to see me in all those moments because it was so important to build that emotional foundation first. But we saw that Jake likes that physical level taken care of first."

March 04, 2010 08:35:12 GMT

struggled to fight back tears, while filming new reality show "Kirstie Alley's Big Life", when producers organized a surprise reunion with her "Look Who's Talking" co-star . The former "Cheers" actress has been documenting her latest weight battle for TV cameras and she reached out to old pal Travolta to make a cameo appearance on her birthday episode - filmed when she turned 59 on January 12.

Travolta was forced to pull out of the planned visit at the last minute, but the "Pulp Fiction" star made sure to make it up to Alley by reorganizing another set visit behind her back. And the reunion reduced Alley to tears.

March 04, 2010 08:07:48 GMT
's model ex-girlfriend Susan McNabb has blasted the comedian for attempting to diffuse domestic disputes on new U.S. comedy show "" - insisting the funnyman was a bad communicator. Seinfeld has lined up an ever-changing all-star TV panel, including , and , around him in the hope they'll be able to end marriage spats presented to them on the program.

He came up with the idea after asking a friend to settle a dispute between him and his wife of 10 years, Jessica. But his ex, Susan McNabb, insists coaching married couples is an ironic career move for the comedian she dated for eight years.

March 04, 2010 07:11:54 GMT

In celebration of the upcoming Oscars, hosted a TV special that sees high profile celebrities interviewing each other. Aired on Wednesday, March 3, "The Oprah Winfrey Oscar Special" also brought audience to the set of "" with James Cameron as personal guide.

Cameron sat on the same couch as his record-breaking sci-fi movie's stars , and to talk about the movie's nine nominations. On another segment, had a one-on-one session with the star of "", . The movie directed by Cameron's ex-wife Katheryn Bigalow is also up for nine nominations.

March 04, 2010 05:05:24 GMT

The 10 women left standing on "" this season took the stage on Wednesday, March 3 after earning an extra day when one of them had a health scare. Crystal Bowersox is out of the hospital and was first to perform. She sang Creedence Clearwater Revival's "Long as I Can See the Light" and praised her genuineness, saying "I love that girl".

added Crystal has a pure, raw and natural talent while pleaded for her to stay healthy and be in the show. respected her for not playing the sympathy card, saying "I completely underestimated you last week, because for you to come back this week with that song, that performance ...I promise you, this was like the moment we realized with that we've got a serious artist here. And I think we've got a really serious artist with you."

March 04, 2010 03:46:26 GMT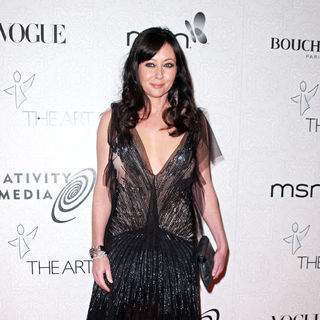 Actress decided to join the "" line-up in honor of her father, who is recovering from a stroke. The former "Charmed" star will don her dancing shoes to participate in the upcoming series of the hit U.S. talent show, after turning down several offers to compete in previous years.

She insists her severe stage fright kept her from signing up in the past - but she decided to accept the challenge this year after watching her dad Tom's battle to recover from a stroke on 2009 Christmas Day. She tells People, "He lost his speech, he wasn't mobile. He was really struggling, and still is."

March 04, 2010 03:36:01 GMT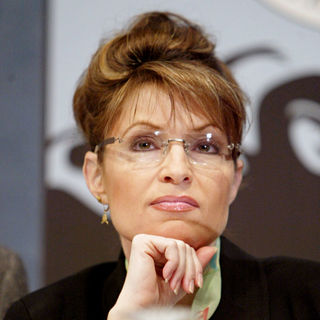 Her daughter has scored a TV gig and it's time for Sarah Palin to get one too. The former Alaskan governor is said working with producer Mark Burnett to pitch a new reality show about Alaska to several networks this week.

Palin, according to EW, was seen leaving ABC and CBS with Burnett on Wednesday, March 3. The day before, she reportedly shopped the idea to producer Mike Darnell at FOX where she and her family stayed for a while in "" green room. She is scheduled to meet NBC's Jeff Gaspin as of Thursday.

March 04, 2010 02:48:51 GMT

will teach Barney a lesson in love and commitment. In the next "", the singer slash actress guest stars as a self-help guru named Anita who helps Robin to "tame" down the womanizer. The first promo that previews the hilarity ensued has been released.

When Robin confesses that she is still angry with Barney for the way he handled their break-up, she enlists the help of Anita who plans to beat Barney at his own game. "Of Course" airs on Monday, March 8 on CBS.

March 03, 2010 09:34:00 GMT

Shelved for a whole season to accommodate cast change, "" was finally premiered on March 2. The drama series originally starring before she dropped out due to health reasons, will be occupying the Tuesdays slot on NBC.

In the follow up to the pilot, Adam () and Kristina () come to terms with the fact that their son may have Asperger's Syndrome. Sarah () is on the job hunt and Zeek () pushes her to dream big. Meanwhile, Crosby () bonds with his newly discovered son and Julia () deals with an aggravating mom from Sydney's (Savannah Paige Rae) school.

March 03, 2010 08:46:28 GMT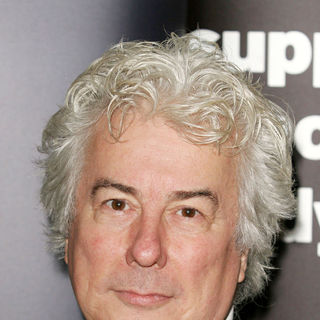 Author Ken Follett's epic bestseller "Pillars of the Earth" is to be turned into an ambitious new TV series, starring , and . The eight-hour, $40 million "event" will premiere in the U.S. in summer.

Sergio Mimica-Gezzan will direct the project on location in Hungary and Austria. , , , Sarah Parish and will also be part of the cast. And Follett has given the film his blessing, "I am delighted with the series of ''."

March 03, 2010 08:39:31 GMT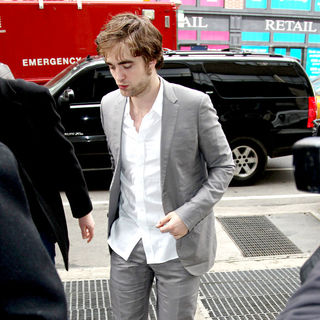 The women of "" pressed with questions surrounding him and his new movie "" on Tuesday, March 2. The actor appeared on the talk show along with co-star but the ladies were leaning on the actor who was giggling throughout the interview.

praised his acting in "Remember Me" and said that he was comparable to the late . Flattered, Pattinson said that he was not worried about averting from his vampire role to play the rebellious Tyler Hawkins. "I think everyone feels lost. I think the good thing about the story is accepting being lost," he spoke about the character's trait.

March 03, 2010 06:19:11 GMT

In order to buy Crystal Bowersock some time to recuperate from her illness, the remaining guys of "" took the stage one day earlier. The top 10 guys this season sang live on Tuesday, March 2 songs from Billboard chart while sharing some insights into their personality.

Michael Lynche opened the show with 's "It's a Man's World". immediately stood up and applauded him after he finished. said it was a good way to start the night for Michael set the bar high. called it Michael's best performance so far.