January 13, 2010 08:33:01 GMT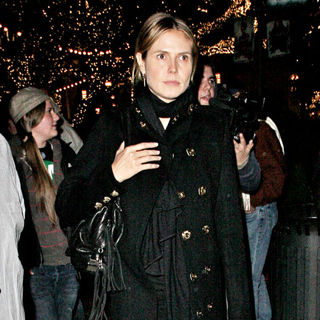 will turn a New York street into Project Runway Avenue on Wednesday, January 13 - to mark the reality TV show's return to the Big Apple. Hosts Klum and Tim Gunn will join New York City officials at a ceremony to kickstart the forthcoming seventh season, and temporarily rename a section of 7th Avenue Project Runway Avenue.

City chiefs have also agreed to make January 13 Project Runway Day, to mark the show's contribution to the city's fashion industry. The new season begins in America on Thursday, January 14.

January 13, 2010 07:41:28 GMT

In its 21st year, Gay & Lesbian Alliance Against Defamation continues to award work in television that touch the issue of GLBT through its Media Awards. The nomination for the English-language category has revealed that "" and "" are vying for the title as Best Drama Series and Best Comedy Series respectively.

"True Blood", which upcoming season will focus a lot on Lafayette's and his same-sex romance, will battle it out with "", "", "", and "". Meanwhile, "Glee", which hires openly gay to portray Kurt, is facing off "", "Beautiful People", "" and "".

January 13, 2010 06:51:25 GMT

On Tuesday, January 12 "" officially kicked off the ninth season with the Boston audition. Like previous years, there were those who triumph with their pure talent and there were those who make Simon Cowell rolls his eyes. This time is no different with the presence of Maddy Curtis and Andrew Fenlon.

Maddy is a 16-year-old who is the ninth of 12 children. Her older brother has Down Syndrome and her parents adopted two more babies with the same disability. She sang 's "Hallelujah" which brought to spotlight in season 7. Simon was very clear about Mandy not annoying and having a beautiful voice. She got through with four yeses.

January 13, 2010 04:47:32 GMT

ABC is putting a strong faith in its Wednesday comedies line-up. The network announced during its winter Television Critics Association panel Tuesday, January 12 morning that it has renewed newbies "", "" and "" for a second season. All three have performed solidly in ratings since their Fall premieres.

The Alphabet however, has no good news for "" which joins the Wednesday slot and others like "" and "". Nevertheless, Head of Programming Stephen McPherson revealed they hope "Ugly" would grow after it was moved from Friday, saying "We still love that show."

January 13, 2010 04:12:51 GMT

who suffers from NBC's casualties regarding "" schedule has taken a stance to reject being pushed to 12:05 A.M. He released a statement on Tuesday, January 12 to declare that he won't be back hosting "" if NBC proceeds with its current plan.

NBC announced on Sunday that Conan's run on "Tonight Show" will be cut starting next month and Conan has expressed how upset he is through a letter for People of Earth. "I sincerely believe that delaying the 'Tonight Show' into the next day to accommodate another comedy program will seriously damage what I consider to be the greatest franchise in the history of broadcasting. 'The Tonight Show' at 12:05 simply isn't the 'Tonight Show'," he said.

January 13, 2010 03:26:01 GMT

A bunch of old faces from previous seasons of "" and "" would be brought back on screen in an all-star edition. A spin-off called "The Bachelor Pad" is brewing and will see memorable contestants living together under one roof in a "" type of house. Still, there's a prize at stake.

Instead of mere dating show, "Bachelor Pad" will feature various challenges inspired by incidents from the past seasons. Contestants who do not stand up to the game will be eliminated at the end of each episode.

January 13, 2010 03:13:46 GMT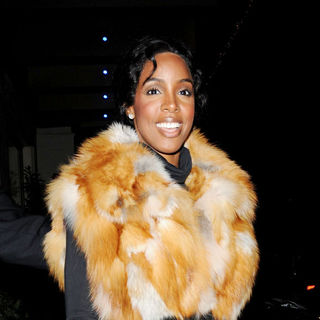 Former star is eyeing a role on 's talent show "" when he takes the program to the U.S. next year, 2011. Cowell announced on Monday, January 11, that he is leaving hit series American Idol when his contract expires at the end of the ninth season, which begins in America on Tuesday night, January 12.

He also confirmed he now plans to concentrate on bringing his hit British talent show "The X Factor" to America in 2011 - and Rowland is keen to land a role on the judging panel alongside Cowell. She says, "'The X Factor' is an amazing show and Simon knows that all he has to do is call me. I love Simon because he's so honest. When I watch it, everything he says I agree with."

January 12, 2010 09:44:29 GMT

Simon Cowell decided to quit "" just 30 minutes before he held a press conference to discuss his future on Monday, January 11. At the media gathering, the music mogul confirmed he'd be leaving the hit talent show when his contract expires at the end of the ninth season, which begins in America on Tuesday night.

And in his first TV interview since the midday press conference, Cowell told news show Extra he made his decision just before stepping onstage. He says, "We agreed to the deal at half past eleven this morning. It literally was as down to the wire as that." The 50 year old insists it's the right time to leave the show: "I've been doing this for nine years and it's been a blast."

January 12, 2010 08:27:33 GMT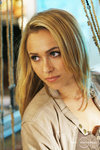 There is a shocking scene being previewed as part of the next week's episode of "". Revealing a tattoo of Claire on his arm, Sylar demands a help from her but ends up kissing her. Sylar was actually there to get answers to why he isn't quite himself.

Meanwhile, Hiro's life hangs in the balance as his brain tumor worsens, prompting him to subconsciously deal with some of his past decisions. Elsewhere, Samuel's plans to impress his long-lost love, Vanessa (guest star Kate Vernon), take a terrifying turn. "Pass/Fail" is set to air on January 18.

January 12, 2010 07:38:03 GMT
"" is losing a hunk factor with the departure of . When the show returns for the fifth season later this year, fans would not spot the depicter of Tim Riggins as much as before. Exec Producer Jason Katims said the exit was prompted by Kitsch's heavy schedule.

In an interview with E! Online, Katims said, "Taylor is shooting a movie [John Carter of Mars] and it doesn't work out with his schedule to have him on as a series regular for FNL next season." However, Katims said it is not the end of Riggins. "We are planning to have him come back toward the end of the season, and possibly do a couple along the way if we can work it out with production," he added.

January 12, 2010 07:35:06 GMT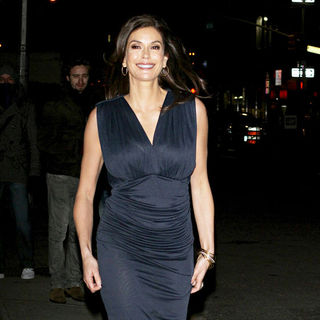 Actress spent her 45th birthday stripping off for a group of strangers as part of her role on hit TV show "". In a recent episode, Hatcher's character Susan Delfino took to the stage at a strip club to try and surprise her husband Mike, a regular at the adult venue.

The date of the shoot fell on Hatcher's birthday - December 8, 2009 - so she treated regulars at a Spearmint Rhino in California to a pole dance and striptease. She says, "We shot it at Spearmint Rhino in the Valley on my birthday so I had to strip in front of 20 strangers on my 45th birthday.

January 12, 2010 07:13:14 GMT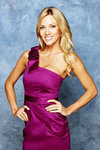 As promised by host Chris Harrison last week, the scandal in the 14th season of "" was laid out bare on the Monday, January 11 episode. Contestant Rozlyn Papa was yanked out of the show after Chris gave her the knowledge that they are in the know about her forbidden affair with one of the "staffers".

The competition started with Chris explaining the rule of the game to the ladies. Those in the group dates have the chance to win a rose from Jake Pavelka but when one doesn't get it, then she will have to wait for the rose ceremony. Meanwhile, the girl who doesn't receive rose on one-on-one date will have to leave immediately.

January 12, 2010 04:46:53 GMT

After a two-night premiere, "" is not ready to tone down the hype. Next week, the series that almost got canceled last Fall will return with the man of steel himself, . The star of "" would be Daniel Shaw, an expert of The Ring who joins Chuck, Sarah and Casey in a mission.

When Awesome is mistaken for a super spy by the evil Sydney Price (guest star ), Chuck must become his handler and show him the spy ropes. While on a mission for The Ring, they meet the mysterious Daniel Shaw. Meanwhile, Morgan gets promoted to assistant manager and must deal with Jeff and Lester's latest hijinks.

January 12, 2010 04:08:04 GMT
"" hunk and "" comedienne join the rooster of presenters at 67th Annual Golden Globe Awards. These two along with are the latest set of presenters announced for the event which will be held on January 17.

Earlier this week, organizers of the show had jotted down names like , , and last year's Golden Globes' babe . Additionally, whose latest movie "" is up for four nominations, is also in the list that includes newly-announced and .

January 12, 2010 03:18:47 GMT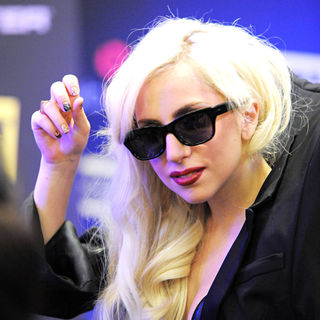 "" producer spilled that will be on the show this week, January 15. "Lady gaga next Friday everyone!," so Sheri Salata tweeted on Monday. It is still unclear whether the controversial singer would be both sitting for an interview and performing.

Since the Friday shows are dedicated for live television, GaGa will travel to Chicago on that same day. Such is not the case with "" singing sensation who is also scheduled to be on the show. Susan is set to fly in on Wednesday, January 13 for a taped appearance.