March 16, 2010 04:20:45 GMT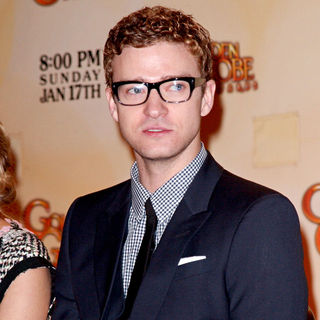 There is a chance that will sing, dance and act in "". Previously sharing that loves the show, Ryan Murphy, the creator of the popular TV series, told that he is "in the plan" to bring Justin to the musical series.

"[Justin] is the one the kids jump up and down about every day and beg me to meet with him," he said. "I'm a huge fan of his music. I think he's so talented. And he's a true triple threat: He can sing, dance, and act. So yeah, we'd love to have him on. We start shooting the second season in July and I think I will work some magic around that time for him if I can."

March 16, 2010 03:12:04 GMT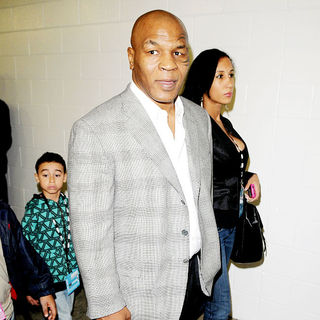 Boxing legend is set to make his debut as a reality TV star - in a series about bird racing. The former heavyweight champion is also a life-long love pigeon keeper, and he'll showcase his passion for the birds in new U.S. series "Take on Tyson".

The program will follow Tyson and his feathered friends as he pits them against the best racing-pigeon owners in New York. He tells the New York Post, "I may have stopped fighting. But I never stopped flying birds. It's my first love." Filming is set to begin in April for the Animal Planet show, scheduled to air in early 2011.

March 16, 2010 02:56:32 GMT

"" season 3 has got its official premiere date. The HBO's TV series which received not-quite-stellar rating when first debuted in 2008 but steadily developed strong number afterwards will be back on the small screen on June 13.

told E! News that shooting for the upcoming episode of the vampire series has begun. In this new season, the Jason Stackhouse depicter will be cheated on by his on-screen lover Crystal, who is pregnant with his baby but later on suffers miscarriage and meets a dead end.

March 15, 2010 08:19:21 GMT

There is a "pretty good chance" that HBO will extend "" to eighth season. The show held its almost sold-out panel at 27th Annual PaleyFest on Sunday, March 14 to talk about the show's future including who returns and who doesn't.

First, star/producer/writer Larry David addressed the fate of the show, revealing that the cable is leaning on renewing it. "I think there's a pretty good chance," he said. "Not definite yet, but we're working on some stuff."

March 15, 2010 07:05:36 GMT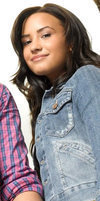 In the latest installment of "Road to ", Disney Channel puts the spotlight on 's character Mitchie Torres. The behind-the-scene feature gives a look at how Demi grows as an artist and how she puts out all her heart into the sequel. Like she said in recent interviews, Demi gets to dance and perform more than that on "".

"We were kind of alike in the first movie too, where we both really didn't know who we were and just wanted to fit in," Demi said about her character's development. "I was new to Disney Chanel and wanted to make friends. In this movie, there's no lying, she's found her own and going in there confident. I feel that's how I feel now - a lot more confident."

March 15, 2010 06:36:00 GMT

Disney Channel has just released a TV spot for the new season of "". Despite announcing that the fourth one would be the last fans will see of Miley Stewart and the gang, the promo is called "Hannah Montana Forever".

The fourth season kicked off its production on January 18 this year and will begin airing the episodes in July. Containing around 11 episodes that will air throughout the year, "Hannah Montana" will wrap it up with one-hour series finale. "It's one of the things she's been wrestling with for months - whether it's time to make a decision to continue being Hannah Montana or just be a regular, ordinary girl," Disney Channel Worldwide programming exec Adam Bonnett said.

March 15, 2010 04:58:55 GMT
"Seinfeld" scribe Carol Leifer was the first one to go on "". The women's team which is called Tenacity lost it to the men's team Rocksolid in the first task of season nine and apart from project manager , all were voting for Carol to go.

The challenge was to run a New York City diner and raise as much money as possible. As a TV producer and comedienne, Carol was deemed having weak link to support the whole team. said, "She's very under the radar, very low-key as far as team spirit."

March 15, 2010 04:11:28 GMT
is cartooned in an upcoming episode of "", not pregnant. In the newly-released still, the reality show star who provides the character's voice sits down for an interview with her kinky outfit on. The episode is called "Brown Knight" and it's airing on Sunday, March 28.

When Cleveland and Donna are mugged at an ATM, Cleveland is accidentally wounded in the tussle. By the time the story hits the local news, the attention goes to Cleveland's head, but Cleveland's version isn't the whole story. Meanwhile, Roberta takes advantage of Rallo, who thinks that his sister is dying of a terrible disease.

March 15, 2010 02:53:15 GMT

During their panel at 27th Annual PaleyFest, cast and producers of "" shared a lot of interesting facts that are part of future episodes. Already securing a -centric episode, the show will have another tribute episode which uses at least one song by . Creator Ryan Murphy said they approached the singer and she said "Yes, I love the show". The episode will be about the "value of theatricality," Murphy added.

Having it easy with GaGa, the show had difficulty acquiring songs from some other artists like and . Nevertheless, they have achieved above the standard with songs from the catalogs of , , , , Bette Middler, and .

March 13, 2010 07:35:02 GMT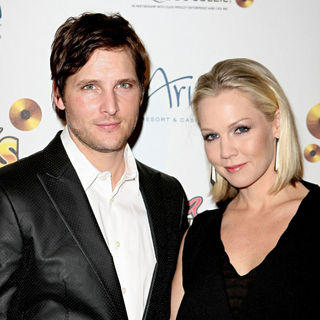 Hollywood couple and are teaming up for a new TV movie, which will mark the "" star's debut as a screenwriter. The actor has penned a script, which is being turned into a film, starring his wife, for America's Hallmark channel.

Garth tells WENN, "He's a wonderful writer and we're finally getting one of his projects off the ground. I'm going to be starring in it, so that's exciting. It's about an actor inside the Barney suit - a giant stuffed animated kids character and he meets a woman who changes his perspective on things. It's a sweet love story with no big moral message; it's pure entertainment."

March 13, 2010 07:02:28 GMT

The CW is still making every attempt to promote its new reality series "". Although the show centering on Tinsley Mortimer debuted to only 1.26 million viewers, the network would bring it back for another episode on March 17. Some sneak peeks from the episode are released.

In the first clip, Jules Kirby scolds the maid in their hotel for not living up to her standard. Portrayed as a villain, the roommate of Tinsley's sister said that the show put her in the wrong shoes. "I am sorry if you were offended," she wrote on Facebook. "The show is scripted, and we are given lines and characters. My grandmother is married to a Jew ...Everything was cut and pasted to make it look like I was a stupid b---h, and I regret that they do not do a better job of saying it is a docu-soap, not a reality show."

March 13, 2010 06:22:27 GMT

Despite being deemed as the false portrayal of Italian American, "" will be exposed to Italian youngsters later this month. Variety reported that MTV Italia has purchased the right to broadcast the first season of the reality show that follows so-called guidos and guidettes living under one roof.

MTV Italia will start airing the show on Monday, March 22 at 10/9c. And given that MTV is aired on free TV in Italy, "Jersey Shore" could actually absorb huge rating from the 20 million plus households. Also, less or little opposition from advocacy groups are expected since the term "guido" is commonly used in the country.

March 13, 2010 04:50:13 GMT

, the cast of "" who is keen on sharing the first look of guest stars on the show, has just posted a new picture of him and the latest cameo. He gave a clue on his tweet, "Highbrow HIMYM cameo - ten letters: Death Document + Legless Pantz. I'm a fan. I geeked out."

The word play correlates to the identity of the man beside him. It's Will Shortz, the New York Times crossword editor who will play himself in the half-hour comedy. The show's publicist Lauren Kamm confirmed that the episode Shortz appears in is called "Robots vs. Wrestlers" and it is scheduled to air in May. Shortz will be a guest at a fancy party that the show's gang crashes.

March 13, 2010 04:45:24 GMT

Steven Spielberg has cast a familiar face in his new World War II mini-series "" - he's handed a role to "Jurassic Park" child star Joe Mazzello. Mazzello was just nine when he was cast as Sir Richard Attenborough's grandson Tim Murphy in the dinosaur adventure.

He then starred in sequel "The Lost World" and a string of other movies before he quit acting to study. After graduating college, Mazzello picked up where he left off, and, at the age of 27, he has reteamed with Spielberg for "The Pacific", in which he plays a soldier.

March 13, 2010 04:22:50 GMT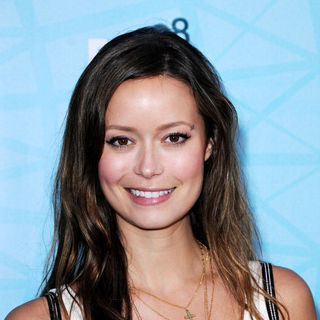 Having ticked "Firefly", "" and "" on her list, sets her eyes on a new series. The 28-year-old actress has nabbed a leading role on the pilot of NBC's "" which is directed by Simon West.

The pilot stars as a former cop who has a double identity to clear his name. Lyons' character is framed and set up as a criminal thus he becomes a masked superhero, the Cape, to restore his reputation.