April 26, 2010 06:27:17 GMT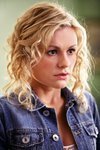 Back in March, fans of "" were introduced to a featurette which teased a scene of Eric bleeding. HBO has now released a new "Waiting Sucks" promo where we got the answer of which Merlotte's employee dared to shoot the vampire. The shirtless guy in the first promo, however, is not featured in this one.

Surprisingly it's Sookie who fired the gun and wounded Eric. This would be one question to be answered in the new season which starts June 13. From Alan Ball's tease and the comic book's story, it is known that Sookie comes to Eric for a help in finding Bill, thus they are supposed to be on the same team.

April 26, 2010 05:27:23 GMT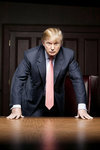 "" loses none of its contestant this week. Mr. Donald Trump thought both teams, Tenacity and Rocksolid, did extremely well in the task although the former actually raised more money than the latter.

After the departure of another male member last week, Mr. Trump has to shuffle the contestants so that it won't be five against two. Curtis Stone, Summer Sanders and join Tenacity which project manager was Holly Robinson Peete this week. On the other side, took the lead for Rocksolid, helped by and .

April 26, 2010 03:29:59 GMT

The CW offers early sneak peek to the upcoming episode of "". In clip 1, Stefan is seen behind the cell and he flashes back to the 1800s when the townspeople were hunting for the vampires. The group's leader is using the compass that becomes the mystery item of the show.

While Stefan is locked up alone, Damon and Elena bond over the tragedy. Elena has been staying inside the mansion while figuring out how to save Stefan. When Elena asks Damon whether it's a problem if she stays there another night, Damon jokingly says, "Yes, you are a complete nuisance."

April 26, 2010 02:42:10 GMT

It's a perfect timing for whose eight children have been granted 'working permit'. The mother of eight was eliminated from "" last week and now she gets to go on with her new reality show with TLC, "".

Local Department of Labor says Kate's sextuplet and twin girls are cleared to continue their careers on TV. Per TMZ, a rep for the Pennsylvania Dept. of Labor and Industry said the correct paperwork for the show was submitted and approved. "The proper steps have been taken and the kids are permitted for 'Kate Plus 8'," the rep said.

April 24, 2010 06:36:48 GMT

Calling all and fans earlier this month, is indeed inviting both of them to her show. The dates when Justin as well as Robert and his "" co-stars will appear on "" have been revealed.

Justin will show up first on Tuesday, May 11, about a month before he begins his headlining tour in North America and Canada. During the episode Oprah will also invite whose self-titled album happens to be released on that day. Judging from the list of guest, the episode could be about young and popular performers.

April 24, 2010 04:33:18 GMT

"My name is death and the end is here" is the theme "" picks up as the closure of season 5. The CW has given an official sneak peek at the season finale which is titled "Swan Song" and will air on May 13.

The showdown between good and evil is at hand. With the Apocalypse looming, Sam and Dean realize they are out of options and make heart-breaking decisions that will change their lives forever. A beloved character faces death. According to E!, this character would be an archangel.

April 24, 2010 03:36:07 GMT

"" has paid homage to '80s spy series "Hart to Hart" by releasing a promo that imitates the classic's trailer. Just like Robert Wagner's Jonathan Hart, 's Chuck drives a red car next to 's Sarah who is also behind the wheel like Stefanie Powers' Jennifer. Representing the butler meanwhile is 's Morgan.

The video is to promote the May 3 episode called "Chuck Versus the Role Models" which has and as guest stars. Chuck and Sarah are assigned to train under Craig and Laura Turner (Willard and Kurtz), a married CIA team who, despite their impeccable record, hates one another. The Turners' stormy relationship forces Chuck and Sarah to wonder if they're doomed with the same fate. Meanwhile, Casey must train the newest member of the team - Morgan.

April 24, 2010 02:38:12 GMT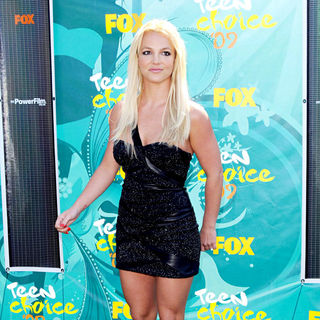 "" is going wild in its celebrity reference. After tackling a -centric episode on April 20, the musical show is planning an all- episode. Creator Ryan Murphy is seriously considering the idea after Britney's manager proposed the idea via Twitter on April 21.

"I'm interested in the Britney Spears idea," Ryan said. "I've always loved her. I'm entertaining it. I think young kids would like that." In fact, Ryan is also setting eyes on other celebrities such as , and . "I actually ran into Courtney Love the other day and talked to her," he said. "She's interested. I would love to have the kids do a Courtney Love episode one day."

April 23, 2010 09:36:33 GMT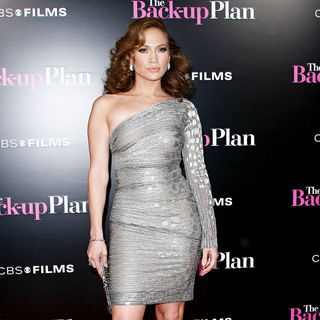 's dreams of making an appearance on her favorite TV show "" have been put on hold - because there's no space for her. The singer/actress confirms she has been in talks with show creator Ryan Murphy about a guest spot - but it won't be this season.

She explains, "We talked (about) me doing something on Glee... We want to do it but it doesn't fit in... They have it all mapped out for the next, like, eight episodes, whatever is airing right now. So he's like, 'Let's wait and do it really right when you do come on.' I was like, 'Yeah, yeah whatever. I'm a huge fan. Whenever you want (me), I'm good.' I kind of offered myself up."

April 23, 2010 08:15:18 GMT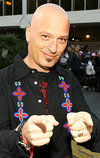 In its summer preview, NBC gives the first sneak peek of Howie Mandel at "". Replacing who quit last season to pursue other projects, Mandel is the judge who will say what he often says on his home couch when watching the show.

"I just wanna be honest. I wanna say everything here that I'm saying at home," the comedian said. "I don't want to hold myself back but then again, I'm looking at somebody in their face. So when I think it doesn't work, it's very very hard as an entertainer to tell another entertainer that what you're doing is not that entertaining."

April 23, 2010 07:22:26 GMT

It's not "" if it's without scandal. The drama in the upcoming season which is featuring ex "" contestant, Ali Fedotowsky, is [Spoiler Alert] a guy who has a girlfriend back home but enters the show to enhance his career.

This recalls to "Bachelorette" season 5 when Jillian Harris had to deal with singer Wes Hayden who allegedly had a girlfriend back home. But unlike Wes, whose 'girlfriend' was never revealed and was only chatters among fellow contestants, this guy has a real girlfriend who will be part of the show.

April 23, 2010 06:05:06 GMT

The baby arrives on the next episode of "". Sloan returns to Mark's apartment, just as she's going into labor. Teddy, Mark and the still-fighting Callie and Arizona are there to help with the birth and to get Mark through his grandson's pending adoption.

Meanwhile Teddy sees Derek's invitation to illustrious cardiothoracic surgeon Tom Evans as a threat to her future employment at the hospital. The team work on a crab boat captain who has been stabbed with a giant shark hook. "Hook, Line and Sinner" airs April 29.

April 23, 2010 04:19:39 GMT

In the final challenge to win a $100,000 and receive the title as "" season 7 winner, Seth Aaron Henderson came out victorious. The stylist slash designer impressed the panel of judges, including guest , with his graphic design inspired by 1940s German and Soviet military.

Henderson created a line of red, yellow, black and gray high-collared dresses and separates which are accessorized with leather gloves, patterned leggings and cuffs. Michael Kors said his design was "exhilarating and powerful," while Nina Garcia said Henderson was "fearless".

April 23, 2010 03:29:48 GMT

Stefan tasted human blood for the first time in years and he becomes a different person. In the next episode of "", while Stefan struggles to come to terms with his past, both he and Damon reveal parts of their history to Elena, until she finally learns the truth about how they became vampires.

Pearl has an ugly confrontation with Johnathan Gilbert. Damon and Alaric try to find a mysterious invention before Johnathan does. The friendship and flirtation between Jeremy and Anna continue to grow.

April 23, 2010 02:26:01 GMT
Comedy Central is not taking a risk of them getting killed by a radical Muslim group so they censored the "" bit which was deemed an insult to the religion's Prophet Muhammad. Two recent episodes of the satirical animation featured the holy figure in bear costume which Revolution Muslim took as an insult. The group quickly responded with a message on their official website.

The post, written by Abu Talhah Al-Amrikee, said, "We have to warn [creators] Matt [Stone] and Trey [Parker] that what they are doing is stupid, and they will probably wind up like Theo van Gogh for airing this show. This is not a threat, but a warning of the reality of what will likely happen to them." van Gogh is a Dutch film maker who was killed by an Islamic extremist in 2004.