November 01, 2008 03:18:59 GMT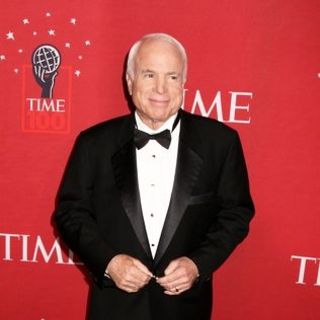 Sarah Palin has earned her slot and it's time for John McCain to invade "". Three days before the election, the Republican candidate will do a last minute measure to stack up some votes with an appearance on the sketch show that popularized his running mate, Palin through by comedian .

McCain's campaign team confirmed that he will make a guest appearance on the show tonight, November 1 although no other details have been shared. The episode will be hosted by and present as musical guest.

November 01, 2008 02:41:50 GMT

Blair would do anything to get into Yale, even if it means babysitting a 15-year-old. In the new episode of "", the Yale-obsessed Blair comes to a prominent Yale donor's apartment in order to win their heart and eventually smoothen her way to the university, but she received little notice from the dean's friend and his wife.

Serena who accompanies her gets more attention from the couple, while a nervous-looking Blair is less than impressive for them. In a desperate measure, Serena offers Blair to take the couple's daughter Emma to a movie in order to please them. However, the teenager proves to be more than a handful and Blair begins to suspect that the evening may actually wind up hurting her chances of getting into the college of her dreams.

October 31, 2008 09:25:56 GMT

Sam Tyler will meet the young version of his future mentor in 2008, Fletcher Bellow in the next episode of "". Although Fletcher does not recognize his future life and Sam, the mentor will collaborate with Sam and other detectives to investigate a murder case.

"Things to Do in New York When You Think You're Dead", will focus on the murder of an African American girl, whose body is found thrown from a rooftop. A racial confrontation will happen between the African Americans and Puerto Ricans in a neighborhood, regarding the suspicion toward a Puerto Rican as the suspect of the murder.

October 31, 2008 08:27:03 GMT

While the spin-off to "Melrose Place" is being baked in the oven by The CW, stars of the original series are coming out to give their status of involvement. says no, leaves a possibility and gives a definite yes.

Garth appeared for three episodes on the original show since 'Melrose Place' was introduced with a cross-over story from "Beverly Hills, 90210" involving Kelly Taylor. On the possibility of her, reprising the role, Garth says "No. I...no. I think they should keep it separate. And no, I don't want to do it." Garth made a return to "Beverly Hills, 90210" spin-off titled "" this Fall, playing Taylor.

October 31, 2008 07:44:35 GMT

Good news for the fans of three hit series, "", "", and "". It has been reported exclusively by from Entertainment Weekly that The CW network has ordered more episodes for the three series.

"Gossip Girl", the successful teen drama which comes into its second season through its September 1 premiere, has been picked up for one more episode to complete the season into the total of 25 episodes. The CW has informed the decision to executive producers Josh Schwartz and Stephanie Savage. Previously it has been reported that the original 22 episodes were being ordered for 2 more episodes counting it up to 24.

October 31, 2008 06:18:15 GMT

A small town advertises their commodity, a wishing well that really works, in the new "". When a young girl's teddy bear comes to life, Sam and Dean discover that the town's wishing well really works, blurring the line between reality and fantasy.

Wes, a nerdy bachelor who was previously ignored by women, now has a beautiful girlfriend named Hope who is completely in love and enamored by him after he made the wish in the well. Hope seems to enjoy doing every task for Wes and he was consequently reluctant to give up the prize when confronted with the truth.

October 31, 2008 05:54:47 GMT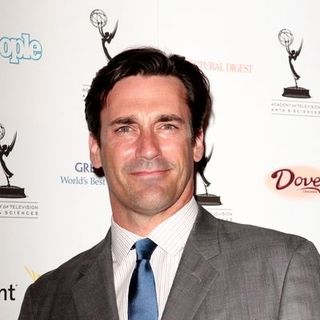 It has been reported but not confirmed yet, "" star, Jon Hamm, will be a guest star in NBC's hit dramedy series, "". shares the news that the actor is one step closer to the series by doing some talks in advance for his multi-episode arc appearance.

Further info specifies that Hamm's role in the series is believed to have something to do with 's character. In fact, he will become Liz Lemon's neighbor who turns to become Liz's love interest.

October 31, 2008 04:17:56 GMT

More on the love life of Grissom will be given a spotlight on the November 6 edition of "". While Sara Sidle leaves him a goodbye video stating that the relationship between him and her did not move on but instead it "withers", Grissom is seen taking advances in his relationship with Lady Heather.

A body is found out in the desert and the "significant other" is now missing. This send the CSI team off in different directions. Meanwhile, Lady Heather tips the investigation onto a new club for poetry and the performing arts, but it also has a well-equipped back room--the perfect place to play out S&M fantasies.

October 31, 2008 04:13:55 GMT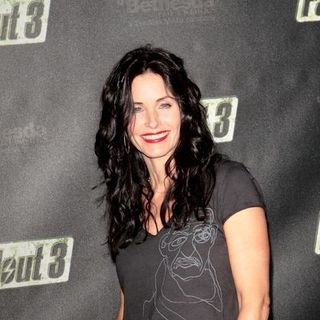 "Friends" veteran actress, , will make another appearance on a new single-camera comedy entitled "Cougar Town". The new comedy series is scheduled to begin filming in early January for a possible midseason premiere of the 2009-2010 schedule.

In this ABC's series, Cox will appear for three episodes starting from the pilot, playing as a 40 years old attractive single mother with a 17 years old son. Furthermore, Cox will not only have a contribution as the player, but she will also make a collaboration with "" creator, Billy Lawrence, to become "Cougar Town" executive producer.

October 31, 2008 03:30:27 GMT

Passing the Henry and Gio era, Betty will get a new love interest in the next episode of "". Betty starts a new chapter of her life, living together with Amanda who proves to be a tough one, and flirting with her singer neighbor, Jesse (guest starring ).

Wanting to grasp the attention of Jesse, Betty decides to work overtime. Meanwhile, Amanda becomes Betty's roommate when the former finds herself in financial instability, and Cliff proposes that he and Marc move in together.

October 31, 2008 02:57:05 GMT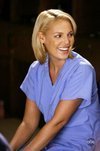 The past comes back to haunt Izzie in the new "". The 5.07 episode of the show will see Izzie being tormented when a new patient has similar sickness to her late fiance, Denny Duquette who died on the operation table after a failed heart transplant, and the fact that she is in charge of the case, affects her emotional state.

Meanwhile, the Chief announces to the residents that a solo surgery will be awarded, and the news sends them into a competitive frenzy. Meanwhile Derek turns to Bailey for advice when he feels Cristina is interfering in his relationship with Meredith, and Erica discovers a shocking connection between one of her surgical residents and a longtime patient.

October 30, 2008 09:07:31 GMT
An actress and former fashion model, , is going to get another exploitation of her private life along with her daughters on E! Network. It has been confirmed that E! orders Denise's reality show, "Denise Richards", for second season's production.

The second season will begin filming in early 2009 for the premiere later that year. The "Denise Richard" will be the fixed title of the reality show's second season, detaching its additional title "It's Complicated" that was used on the first season.

October 30, 2008 09:05:23 GMT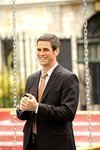 The season's biggest shocker will be revealed in the next episode of "". Things got a little heated between the show's two lead characters, Mac Taylor and Stella Bonasera with the former asking the latter right on her face, "Who's side are you on, Stella?"

In the episode called "Enough", three drug dealers set to stand trial the next day are found dead in separate places. They were all trying to get rid of witnesses in their crime, but it looks like someone got them first. Mac is forced to make good on a promise he made to a reluctant witness.

October 30, 2008 07:53:21 GMT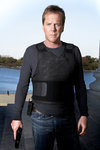 After a year of delay, "" will be back packed with action and explosions in the new season which will air in January next year. A trailer from the seventh volume has been released, showing what Jack Bauer has to face this time in the 24 hours of his life as U.S. government's agent.

As seen in the trailer, the new episode will see how Bauer finds out that his former CTU partner Tony Almeida is brought back from the dead but is resurrected for the other side. Almeida becomes someone who wants to help a terrorist organization taking control of the U.S. power. Bauer, standing in a trial also has to answer some questions related to human rights violations. Meanwhile, Chloe tones it down, declaring that she wants to be a stay home mom.

October 30, 2008 07:44:22 GMT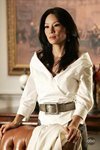 Joel Madden, the lead vocalist for the band , will make an appearance in "" 2.05. He plays as himself who attends Lisa George's art gallery opening, giving a surprising news about the woman to Nick George.

"The Verdict" will be about Nick's struggle in court defending Letitia Darling in a murder case, while Nola Lyons as a prosecutor continuously challenging him. The situation is so unfortunate for Nick until he finds a dirty little secret about Nola which he uses to fight against her.