December 28, 2009 04:29:15 GMT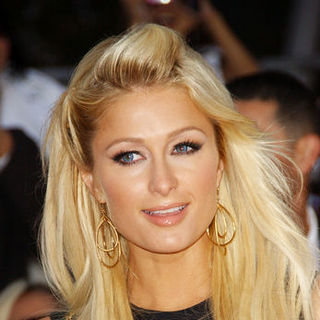 has walked down the aisle with revered British journalist for a new TV special. The socialite showed off her sense of humor when she agreed to 'marry' the America's Got Talent judge in a staged 15-minute ceremony at the Little Church of the West for the upcoming U.K. program "Piers Morgan On... Las Vegas."

Hilton donned a long white bridal gown and veil, before exchanging vows and rings with Morgan in front of witness including an lookalike and a impersonator. And the 28-year-old blonde insists the low-key celebration was typical of Sin City's shenanigans: "You can do anything here - it's crazy! What happens in Vegas, stays in Vegas."

December 26, 2009 06:57:18 GMT

In promotion of the imminent release of ", Vol. One: Road to Sectionals" DVD, the cast of the musical series on FOX gather by pairs to announce how fans can grab a copy. Artie and Tina write a Christmas carol that rhymes with "It's now on DVD" while Mercedes and Kurt reveal their Christmas wish list.

The first DVD from the Golden Globe-nominated series, "Glee, Vol. One: Road to Sectionals" will be released in the U.S. stores on December 29. It contains 4 discs including the pilot which was also released as an individual DVD on September 1.

December 26, 2009 04:42:28 GMT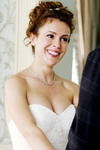 's wedding day turns sour when the body of a bridesmaid is found in her closet. Milano guest stars in the January 11 episode of "" as the former flame of Castle who makes Beckett a little jealous.

When Castle and Beckett are called to a wedding to investigate the death of a bridesmaid, Castle is stunned to discover that the soon-to-be bride is his old flame, Kyra, "the one that got away". Complications ensue as Kyra, caught off-guard by Castle's reappearance in her life, wonders if she's marrying the right guy.

December 26, 2009 04:15:05 GMT
Three clips from the upcoming episode of "" are released. Joe, Terry and Owen are having lunch together to talk about a school charity and Owen revealed that Joe's ex-wife is bringing a guy to the event.

Owen and Melissa join Joe's ex-wife, Sonia, and her new boyfriend, Harold, for a charity function at their children's school. Terry does his annual duty as auctioneer for the event and meets an old flame, while Joe winds up hanging out with his bookie, Manfro.

December 25, 2009 02:58:52 GMT

HBO has just released its annual yearender that teases also what's coming in 2010. "2009 was a big year for HBO, but 2010 will be just as big," the cable said in the promo. Among the returning shows that get the first look is "" and among the new shows is miniseries "".

Unfortunately, the promo that utilizes the song "This Could Be the Year" by , only displays a few second of Bill-Sookie moment as well as a brief glimpse of Sam and Jessica with her fangs out. It is doubtful that any of the scene is new since production has just been kicked off this month and it's unlikely that the footage come out of it. The contrary happens to "Pacific" that gets a new footage of wedding and war scenes.

December 24, 2009 07:32:09 GMT

The biggest scoop about the last season of "" has just been revealed by E! Online. Although still cryptic and in between two possibilities, the spoiler is detrimental to Sayid in either way. Sayid allegedly will meet a devastating end as early as the first episode of season 6. E!, which has screened the two-hour premiere episode called "LA X", lists two options, it's either "Sayid dies" or "Sayid kills Jack" and one of them is true.

The last time the character played by was seen is in episode "The Incident". He was shot in the abdomen by Roger Linus and losing consciousness while the 1977 incident happened. Should "Sayid dies" is the right one, then it's most likely that he would die out of the wound in "LA X".

December 24, 2009 06:37:11 GMT

Whether or not is pregnant is still a question but the latest promo of "" provides the biggest clue of all. For the December 27 episode, the reality show teases that the youngest of the Kardashian sisters misses her period and is most likely with a child.

In the promo, Khloe tells her sister that she cannot tell anybody about the newly-discovered news. However, Kim spills the beans when her mother Kris Jenner pushes her to reveal what's going on. "Promise you won't say anything," Kim warns her mom before adding, "Khloe is pregnant."

December 24, 2009 05:00:41 GMT

With or without Simon Cowell, FOX will move on with "". The network is near a new deal to order more seasons of the singing competition show from 19Entertainment and FreemantleMedia. According to THR, the former contract with the production houses will expire in 2011 but FOX is looking forward to keep the show for three more years.

Now, "Idol" has been hit with a rumor that Simon will leave it for the States edition of "". The judge's brother Tony Cowell announced last week that the 2010 season could be his last "Idol" participation. Simon is said to channel his energy to the development of "X Factor", which is set for 2011 debut, and to have less role on "Idol".

December 24, 2009 04:08:26 GMT

Three more actors are confirmed attending the upcoming 67th Annual Golden Globe Awards as they have been hired to present at the event. , and are the three new faces that join and in the presenters list.

While DiCaprio and De Niro are slated to present the Cecil B. DeMille Award to Martin Scorsese, Aniston, Roberts and Rourke will present individual categories. In addition, Access Hollywood confirmed that "" actor will also present. Roberts in particular is also a nominee this year, taking in a chance to be the Best Comedy Actress for her performance in "".

December 24, 2009 03:18:11 GMT
Being too famous is not always a positive point when it comes to securing a job. has just been dropped from hosting a new TV show called "Momlogic" which is produced by Telepictures. The reason is simply because she is too controversial.

Radar Online which was first to learn about the news, said that executives thought Kate's reputation of being a divorced mother of eight may not suit the talk show for working moms. An alternative to "" which also features multiple hosts, "Momlogic" was supposed to be hosted by Kate together with , Lee Woodruff and Rene Syler. Kate in fact had taped the pilot in September.

December 24, 2009 02:34:18 GMT

In tow with a season greeting, taped a video viral to remind people that the annual People's Choice Awards will take place as the new year unfolds. "I'm here on Hollywood shooting some secret videos that will surprise you. I can't tell you exactly what we're doing, so you have to tune in January 6 to find out," Latifah said.

In the 36th year, Latifah will be the host and Mark Burnett will be the producer. Burnett is the same man who got people in awe when he staged 's Bruno to drop his nude bottom on 's face at 2009 MTV Movie Awards. CBS will air People's Choice live from Nokia Theater starting 9/8c. Announcement is still awaiting on who will be the stage act.

December 23, 2009 08:03:53 GMT

One of the secondary characters of "" will be mysteriously missing when the show returns on March 22 for the second season. Mohammed de la Cruz aka Mo-Mo is confirmed by a rep from Showtime to be no longer part of the show.

Explanation is not given as to why the character played by is extracted. A rep for the actor however shed a little light, saying that the producers felt "the character's storyline ran its course. We were surprised. It came out of left field." EW said Mo-Mo's departure is not even addressed in the first two episodes of the second season.

December 23, 2009 07:29:45 GMT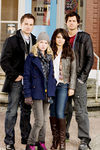 The CW is in generous mood to give out a four-minute preview of its new show "". Beginning with an introduction of the three leading characters, the promo continues with the plot that Lux becomes the reason for Baze and Cate to grow up.

After spending all of her 15 years bouncing from one foster family to another in Portland, Oregon, Lux has decided it's time to take control of her life and become an emancipated minor. Her journey through the legal maze leads Lux to her biological father, 30-something Nate "Baze" Bazile, who owns a bar, lives like an aging frat-boy with two slacker roommates, and is astonished to learn that he has a teenage daughter.

December 23, 2009 06:27:49 GMT

Rumor is flying that "" will not conduct a tour this season, at least not in immediate future. The source of the story is Mollee Gray who is one of the Top 10 finalists of season 6 who suppose to have heard about a plan to go on a national tour after the show wrapped up last week.

Gray tweeted on Tuesday, December 22 afternoon, "I just heard we aren't having a tour?! Ugghh man that sucks for sure... :( I'm gunna cry :(". Nevertheless, a rep of the show has also released a statement that confirms the sixth season's line-up has not received any conclusion that the tour is canceled.

December 23, 2009 04:46:44 GMT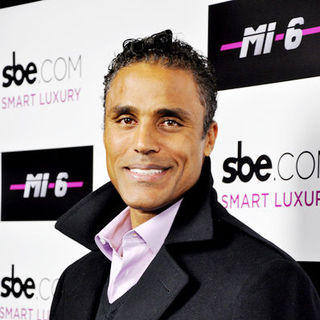 Joss Whedon refuses to go flat in the last few episodes of "". A casting news has emerged via EW that the executive producer has tapped 's real-life boyfriend, , to guest star in an episode before the show wraps it all on January 22.

Fox will appear as an Active on January 8 episode called "Getting Closer". EW wrote, "Fox's Doll will be seen rising from the imprint chair after having been given his original personality back. Next thing you know [spoiler alert!], he's being released into the wild along with dozens of other Dolls."