June 09, 2009 03:18:10 GMT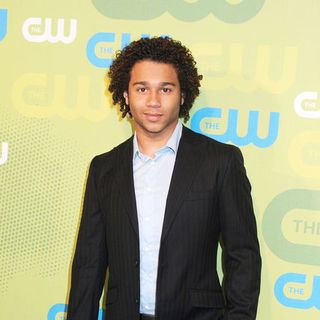 will take part in Disney XD's "Night of Premieres" by guest starring in "Phineas & Ferb". The "High School Musical" star is featured as the voice of Coltrane, who is a friend of Jeremy, in the June 22 episode called "Let's Take a Quiz".

Phineas and Ferb produce their own TV game show, and Candace uses the opportunity to get herself on the airwaves, to the surprise of Jeremy and his friend, Coltrane. Following in "At the Car Wash," Phineas and Ferb help Isabella and the Fireside Girls meet their car wash fundraising goals by building the world's most elaborate automatic car wash. Meanwhile, Dr. Doofenshmirtz has a device to make everything bigger, and he starts by making mountains out of molehills.

June 08, 2009 07:16:31 GMT

Despite the recession, "" is not planning a shortage of guest stars when it enters the sixth season next month. According to The Hollywood Reporter, Matt Letscher, and will be involved in a multi-episode arc.

Letscher plays a character named Dan Coakley who is described as handsome but arrogant TV studio executive who oversees Johnny Drama's TV series. The actor may be familiar as Nathan Stone on ABC's "" before the show got canceled.

June 08, 2009 05:00:04 GMT

The latest antic from and her husband re-surfaced over the weekend when she was admitted to a Costa Rican hospital. The couple, as claimed by Spencer's sister , was kept in a dark room for 3 days with no food or water while participating on "". However, ITV has since denied such treatment.

"ITV Studios, producers of the series, state that press reports at this time are untrue," the statement released via OK! is read. "ITV has been producing this format around the world for many years and the health of the celeb participants are of the utmost importance. A medic and a doctor are present at the location at all times for all participants. All allegations of the celebrities being deprived of food and water are completely untrue."

June 08, 2009 04:02:54 GMT

Sci-Fi has begun promoting its new original series "" by releasing the sneak peek video as well as the promotional shoots. Both are introducing the characters and showing how this series differs from its predecessor "".

Lou Diamond Phillips who plays Colonel Telford, says that it's "real stories and real people with real concerns", adding that it will be "sexier and grittier" than other series of the same genre. Meanwhile, actress who plays Camille Wray shares, "We have really dramatic turns with these characters and having audience really root for them and feel for them."

June 08, 2009 02:54:53 GMT

Next week on "", the survivors are finding ways to get off the island while unraveling the mystery of the serial killer. With the sheriff hurt, some of them, including Henry are loaded with guns. Abby figures out that the murderer only wants her, but Jimmy is not going to give her up.

Titled "Seep", the ninth episode in the CBS mystery will air Saturday, June 13. There are four more episodes left before the show wraps up and all questions are answered. So far 13 have been killed, leaving around 16 characters to fight for their lives.

June 06, 2009 06:11:01 GMT
Before "" premieres on Sunday, June 7 at 10/9c, A&E has released a sneak peek of its first episode. Focusing on Sophie's Sweet 16 birthday party, the clip shows being clueless about Sophie's milestone before his son Nick tells him.

The premiere will be a one-hour special that kicks off the 15 episodes of season 4. According to the episode guide from A&E, there will be a sibling rivalry when Nick turns the low-key birthday party into a loud scene. The synopsis is read: "Nothing is too good for Gene's little girl when he takes what starts as a simple birthday celebration and, against Sophie's wishes, attempts to turn it into the Sweet Sixteen of the Century."

June 06, 2009 04:45:36 GMT

One confusing and rather cryptic promo from ABC got viewers into thinking that Charlie Pace is brought back to life on "". However, Entertainment Weekly's Michael Ausiello claimed that he has solved the 'mystery', being informed by the network that was only there for another hour-long series.

On June 5, ABC released a promo video of its Fall line-up, featuring to represent "", for "" and for "". But one big question was thrown as to why Dominic Monaghan, whose character on "Lost" was dead in the third season, was there.

June 06, 2009 03:38:26 GMT

HBO has gone full throttle in promoting the imminent "" by giving the official trailers for its second season. There are two versions released, one is utilizing the employed theme song ('s "Beyond Here Lies Nothin'") while the other one is using a narration and full sound effect.

Still noticeably missing from the trailer is who is Lafayette in the series. But more are revealed on Jessica, the newbie vampire who is learning how to be one from Bill. She will visit her family and is entangled in a series of battle, full fangs-on. There are also glimpses of Maryann generating her power, Jason in attack mode and Tara very much in shock.

June 06, 2009 02:03:36 GMT
From 32 hopefuls, 12 were trimmed off to reveal the Top 20 of "" season 5. The panel of judges, Adam Shankman, Nigel Lythgoe, Mary Murphy, Debbie Allen, Mia Michaels and Lil C dropped the good news during the Las Vegas callbacks on Thursday, June 4 to 20 people who will advance to the next round.

The Top 20 consists of 10 women and 10 men. Starting next week (Wednesday, June 10), they will be split into pairs and compete weekly. Then the audience will have the power to determine which pairs stay and who should pack their bags until, 10 dancers remain. They will be judged individually when the competition reaches the Top 10.

June 05, 2009 09:20:23 GMT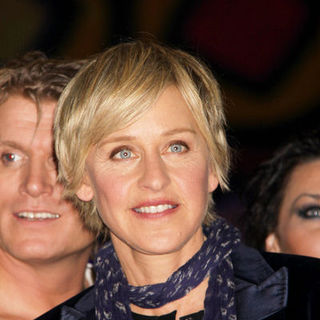 ' variety show "Ellen's Bigger, Longer & Wider Show" is slated to air on TBS on Saturday, June 27 with an impressive line-up of guest stars. Grammy-winning rapper , magician and endurance artist David Blaine and multi-talented comedian will individually be featured in segments.

Kanye, according to the press release, will be the centerpiece of the show, while David will take Ellen to the street of Chicago as he shows off his trademark street magic skills. Nick, in the mean time, will provide the DJ entertainment. More performers will be announced on later dates.

June 05, 2009 08:27:45 GMT

"" is looking at a great change in the fifth season when a member of the squad is gone. In the press release, TNT revealed that Deputy Chief Brenda Johnson "loses someone very dear to her" as she starts adjusting to married life. Lead actress added, "It'll be quick and painless, and it'll be soon."

The departure is not the only highlighted change in the new season. The intra-office conflict between Sgt. Gabriel and Det. Daniels is resolved for good and another squad member goes through a complete attitude change after falling in love. The economy forces one of Brenda's detectives to take a second job, while the fatal shooting of a suspect leads to career complications for another.

June 05, 2009 06:05:07 GMT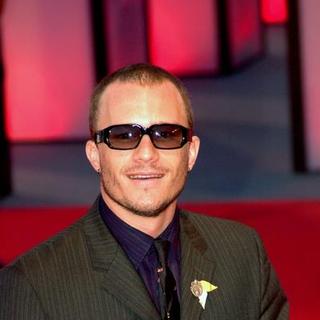 An hour-long documentary special will be dedicated to . Cable channel Ovation TV has acquired the rights to air "Heath Ledger: A Tribute" from Australian production company World Wide Entertainment and will air it in U.S. this August.

"Throughout his short career, Heath Ledger seemed a star destined to burn brightly and leave a lasting mark," said Kris Slava, senior VP programming for Ovation TV. "This documentary is a warm, honest portrayal of the actor and the man, and features footage that has never been seen in America. We are pleased to be able to include it our week-long tribute to the talented stars we lost too soon."

June 05, 2009 04:51:13 GMT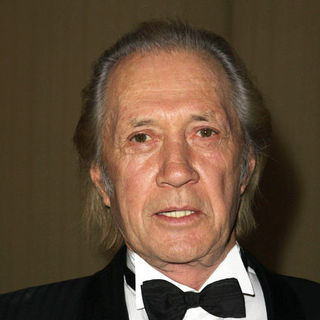 Despite sensitivity issue, FOX has decided to go ahead airing David Carradine's cameo on "" as scheduled. The "Kung Fu" star who was found dead in his hotel room in Bangkok, Thailand on Thursday, June 4 had previously shot a guest starring scene as a catatonic character named Gideon Graham.

According to the episode synopsis, Carradine's character is a famous professor, author and philosopher who "lapsed into a non-responsive catatonic state after suffering a lightning strike that crippled him and killed his wife." The lead character, Dr. Jack Gallagher, uses his radically unorthodox approach to bring him back to the real world.

June 05, 2009 03:48:13 GMT

Mild ratings have prompted A&E to cancel "" after only 13 episodes airing. Although the network has released a statement that no decision has been made yet, a source close to the show told People, "There's no way it was going to happen without Patrick."

"The Beast" is a cop drama starring as FBI veteran training a rookie cop. The latest episode aired on April 23 but the networks has not made announcement whether there will be a second season. For one thing, Swayze is battling pancreatic cancer and was unable to promote the show effectively due to treatments such as chemotherapies. He shot the first season entirely in Chicago last summer but early this year, when the series was about to air, he was admitted to hospital due to pneumonia.

June 05, 2009 02:23:00 GMT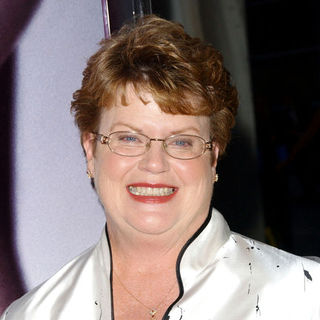 Though not consulting Charlaine Harris much about the direction of his "" series, Alan Ball announced that he will indeed include the author in the season finale. In a press conference held Wednesday, May 3, Ball told reporters that Harris will make a cameo before the second season ends.

"She actually is going to come out and do a cameo probably in the last episode of the season," said Ball. "But I do think it's best to just respect that boundary. Maybe I'm just being chicken because I don't want to hear that she hates this or she hates that."