March 22, 2010 02:44:08 GMT

For having a valuable guest star coming in the next "", Disney Channel has been generous in sharing another sneak peek of episode. If the features the "Gypsy" duet between Alex and Shakira, this new one focuses on Shakira showing off her famous "international pop star" dance in front of ecstatic crowd.

Shakira in the episode is not actually Shakira. She is the transformation of Uncle Kelbo who has abused one of the Main Eleven Wizards Rules. Alex, Justin and Max are shocked when discovering that the international music sensation is not what she appears to be but unfortunately for Uncle Kelbo, he can no longer control when transformation between himself and Shakira happens.

March 20, 2010 07:15:18 GMT

Although it looked convincing with the confirmation and all, the report about "" being adapted into a stage production is false. A representative from 20th Century Fox TV which produces the musical show has denied that there's any discussion between them and Music Theater Intl. (MTI).

"We are very careful and deliberate when contemplating brand extensions of our franchises," the studio's spokesman Chris Alexander said, "and are mystified why Music Theater Intl would claim there have been any such discussions about a live theatrical version of 'Glee'." For a fact, MTI confirmed on Thursday, March 18 that there were talks, adding that they were still in early stages of development.

March 20, 2010 06:20:30 GMT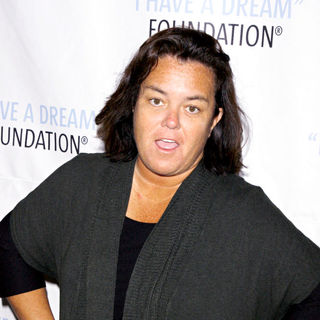 could be the new queen of daytime talk shows. The reigning had previously announced that she's ending "" in 2011 to concentrate on OWN and it has just been reported that O'Donnell is re-teaming with a couple of old friends to formulate a new syndicated talk show.

Together with syndication veterans Dick Robertson and Scott Carlin, O'Donnell is planning to have the show launched in Fall 2011. Robertson and O'Donnell once worked together on "The Rosie O'Donnell Show" which lasted about six years on air and won a lot of Emmys. Robertson is now the advisor of Warner Bros. Domestic TV Distribution.

March 20, 2010 04:29:33 GMT

has a lot of faith in her new TV show that she has high hopes of it getting renewed. To MTV News the singer/actress shared that she wants to travel around the world more so she is crossing fingers for the second season of "".

"Right now, I'm promoting this [show], and hopefully we'll be doing a season two and hopefully just travel more," she said, adding that she has other projects in hand beside the reality show. "I'm putting my hands in different things, trying to executive-produce some show ideas. I think people will be very shocked to see what might happen in my life next," she gushed.

March 20, 2010 04:02:20 GMT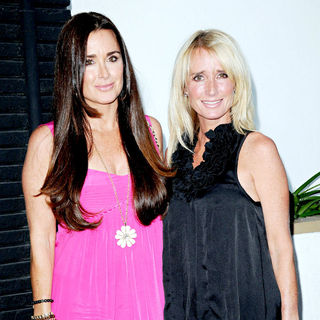 Two of 's aunts are seeking their own fame through "". Identities of the women who will be highlighted on the latest franchise of Bravo TV's reality series about the daily life of socialites have been revealed.

E! Online noted that Kim and Kyle Richards are joining the series. They are both Kathy Hilton's younger sisters who were child actresses. Kim was married twice and both ended in divorce. She has three kids from the marriages and a daughter from a former boyfriend. Kyle is also twice married but she sticks to the second one. She has four daughters.

March 20, 2010 03:04:21 GMT

Two clips are released in front of "" return next Thursday, March 25. The first clip is about Stefan asking Damon whether he remembers someone named Isobel in the past. The second clip is about the meeting between Alaric and Damon in the bar and Sheriff Forbes asking Damon to be auctioned as a bachelor.

Isobel is the character played by who appeared as a flashback in January episodes. She is the wife of Mystic High's new teacher Alaric, who came to the town with a hidden agenda. Executive producers of the show revealed at PaleyFest earlier this year that the tension between Damon and Alaric reaches its climax when Damon's involvement in Isobel's death is unveiled.

March 20, 2010 02:41:40 GMT

ABC has released a bunch of stills from the flashback episode of "" which will air on Sunday, April 11. The Walker siblings are portrayed by younger actors in this special episode which takes place in 1986 when William Walker was alive and well.

Called "Time After Time", the episode will be two-hour long and divided into two parts. Executive Producer David Marshall Grant told EW that the episode will go back to three different time periods and expose a "shocking and transformative" secret about the Walker family.

March 19, 2010 08:23:57 GMT
's new dance teacher is confident the former "Baywatch" babe will win the upcoming season of U.S. TV hit "" - because she's "top heavy" and she works hard to perfect her steps. Former Dancing champ Apolo Ohno recently criticized the busty actress, insisting her boobs would prevent her from winning the contest.

But Anderson's partner, Aussie Damian Whitewood, claims her biggest assets will work well for her on the dance floor. He says, "It helps keep your weight over your toes, your weight forward; (it's) an added bonus. You're gonna have good body contact, that's another plus."

March 19, 2010 08:15:31 GMT
Some characters of "" will take an actual action to escape death on April 29 which was foreseen during the blackout. Zoey tries everything in her power to change Demetri's fate and he finds the registered gun which will be used to shoot him. makes a quick cameo as a person in the know about the weapon.

Meanwhile, Aaron delves deeper into why the black-ops Jericho unit is after his daughter. Mark continues to question Lloyd about a phone conversation that took place during their flashforwards. The preview also gives away an information that there would be a second blackout. "Blowback" airs on Thursday, March 25.

March 19, 2010 06:42:24 GMT

is not only hot in the market but also "". Fresh from accepting a hosting job on "", the 88-year-old actress is promoted to be a regular in the first original sitcom by TV Land.

The first clip from the series has been released and it shows White as a caretaker who comes with renting a house. As the character, White makes jokes about escaping from the Nazi and that it was the least thing she was worried about.

March 19, 2010 04:56:07 GMT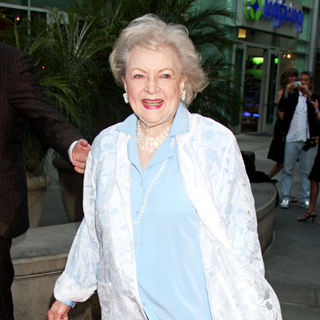 Veteran actress turned down the chance to appear on "" over fears she would "embarrass the audience." The 88-year-old admits she has been approached several times by producers of the show, asking her to hit the dance floor.

But White is adamant she won't be donning her dancing shoes any time soon - because 83-year-old actress Cloris Leachman filled the quota for veteran stars when she appeared on the seventh season in 2008.

March 19, 2010 04:28:47 GMT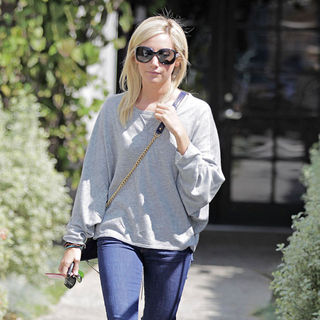 From Disney Channel, takes a step up to star in a The CW production. The "High School Musical" star has been tapped to join a drama comedy titled "" which comes from the production of of "" and Kevin Murphy of "".

"Hellcats" is one of the six dramas that The CW plan to air this Fall. It focuses on the competitive world of college cheerleading. from the band leads as a college girl named Marti who joins the cheerleading team after suffering from major mishaps in her life such as losing a scholarship due to budget cutbacks and an irresponsible mother.

March 19, 2010 03:16:30 GMT
Disney Channel has shared the first sneak peek clip of "" episode where guest stars as herself. The footage highlights on the duet between Shakira and on "Gypsy", a song from the Colombian singer's latest album "".

Alex, Justin and Max are shocked to discover that their Uncle Kelbo () has transformed into international music sensation Shakira after he failed to follow the Main Eleven Wizards Rules. "Shakira doesn't really exist. She's one of Kelbo's creations. It's a complicated thing," Shakira said on the set of the show back in December last year.

March 19, 2010 02:36:48 GMT

"" is capturing the attention of not only the First Lady but also the daytime talk show queen. The cast plus creator Ryan Murphy have been tapped to appear on "" next month, not only to sit on the famous couch but also to perform.

In fact, is dedicating the April 7 show entirely for the musical show. An Oprah insider told EW that there would also be the screening of a never-before-seen backstage video. According to LA Times, , , and are already confirmed. "We're going on Oprah! April 7th! Gonna be a blast," Monteith tweeted shortly after the news came out.

March 18, 2010 08:49:40 GMT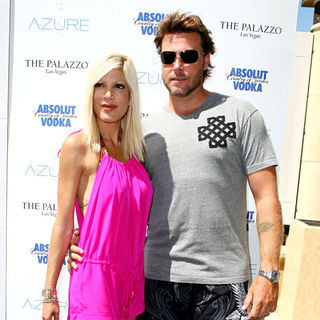 The cracks are starting to show in and 's marriage - if screenings of their upcoming reality TV show are anything to go by. U.S. magazine Life & Style has obtained footage from the new season of "Tori & Dean: Home Sweet Hollywood" - and reports suggest the couple is in trouble.

The publication editors reveal the pair's "once-cozy relationship is now filled with tears, tension and screaming matches." In one tense encounter, the actor asks the former "Beverly Hills, 90210" star, "What changed with me?" prompting his frustrated wife to respond, "It's like you got more and more unhappy and angry. I just want the old Dean back. I really do. I miss you so much."