January 22, 2010 02:27:06 GMT

One backstage scandal and a pregnancy scare after, "" is yet to reveal the monster. Jake Pavelka dished out to ET that the worst is yet to come, saying "It is juicy now. It is going to get a lot juicier." Jake won't spill anything about what kind of incident is looming ahead, but he said that he's devastated by it. "That is yet to come and it won't be any secret. Horrible. Awful. On a scale of one to 10, it nears a 10," the bachelor rated.

Jake was forced to let Rozlyn go because of her affair with a producer. Afterwards, he chose to send off Michelle earlier than the rose ceremony because she got too emotional. "Great girl," Jake said about Michelle. "Maybe a little over emotional. She was there for me, not anybody else. She didn't care what anybody else thought. I respected that ...I felt in the end, her emotions maybe got in the way of us developing a relationship."

January 21, 2010 09:27:54 GMT

Betty is ecstatic that she wins BLOB Awards but the victory is not so sweet after she makes a wrong move. In the next "", Betty receives an award for her blog, which causes tension between her and Daniel. When she vents online, her fans in blogosphere escalate the feud, and the press hounds Daniel.

The episode which is titled "Chica and the Man", is packed with guest stars. ' brother Chris Williams is playing a drag queen version of Wilhelmina named Wilheldiva Hater. Wilhelmina is furious that she has an impersonator but she quickly turns things over. Real-life drag queen plays Rudolph, the emcee of the cabaret.

January 21, 2010 08:46:20 GMT

The dates of when and which TV show will be given spotlight at this year's William S. Paley Festival have been announced. As reported earlier this week, "" will kick off the 13-day event on February 26. New shows including the recent winner of Golden Globes, "", will be the main focus this year.

The likes of "", "", "" and "" will each occupy one day. Nevertheless, older shows like "", "", "" and "" also get their fair share of dates. The most anticipated one is probably "" since this will be its last season.

January 21, 2010 08:11:40 GMT

A fact that has got fans of "" rooting for the show will soon be ended. E! Online reported that the show's fan-favorite couple will meet a dead end in their relationship and that "it's a bad, bad breakup."

[Spoiler Alert] There will be no more Chuck and Blair romance in the upcoming episodes. This has been a rumor for sometime but E! could confirm the news, adding that the culprit in the split is Chuck. The Bass Empire successor does "something horrible" that everyone will hate him for it. His uncle Jack Bass is also involved in the implication.

January 21, 2010 06:30:57 GMT

"" recovered from the minimum talents that Chicago offered yesterday, issuing 31 golden tickets in Orlando. who won an Emmy last year, assisted Simon Cowell, and at spotting the talents that range from a man who did not make it to Hollywood round once to an ex-con who just wants to put a smile on his family's face.

But first of all, the show welcomed a very shiny man named Theo Glinton who wore long scarf and glitters on his face. He sang "Heartbreaker" but couldn't maintain the key so he did not qualify. The first 'yes' was given to Seth Rollins whose son is autistic. His rendition of "Someone to Watch Over Me" got the unanimous vote.

January 21, 2010 06:26:17 GMT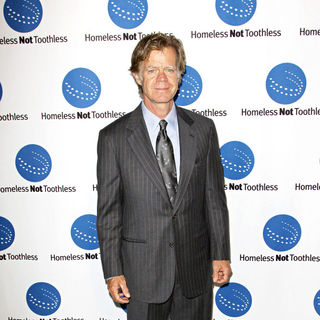 has ruled out starring on 's show "" - because he's worried he would ruin the sitcom by appearing opposite his wife. The "Fargo" star is a huge fan of the hit series but he insists he would turn down the chance to make a cameo in a scene with Huffman, who he married in 1997, because he doesn't want to disappoint fans.

The Dudley Frank of "" tells OK! magazine, "It feels like that's her gig, and she's so good on the show. I love watching her on it so much, that I think it's best that I not do it."

January 21, 2010 04:31:34 GMT
Details on the new reality show that forces to quit "" have been released. The series, which is yet to be titled, is picked up by A&E for 10 half-hour episodes. It focuses on Hasselhoff's business ventures and his role as a single parent to two teenage daughters.

Beyond following the former "Baywatch" star, the show will also focus on his daughters' journey in breaking the recording industry. "It's the dream of every parent to be able to help their children succeed," Hasselhoff said in a statement. "I told the girls that I would help them open the door when they are ready, but they would have to walk through it on their own."

January 21, 2010 03:30:25 GMT

HBO released two promos for 10-part miniseries "" which comes from the producers of "Band of Brothers". One is pure trailer that highlights on the war scene from underwater view and the other is an on-set featurette that has the producers, writers and directors explaining the essence of the epic drama.

Steven Spielberg said it is not only the story of human corruption and a private war but also the story of soldiers fighting the element of natural environment. "We have three main characters, two of which wrote books about the experience. Eugene Sledge and Robert Leckie and a man by the name of John Basilone," producer said.

January 21, 2010 02:57:17 GMT
NBC has taken a measure to anticipate the lost of 10/9c hour filler when "" finishes its primetime run on February 11. The peacock is ordering more episodes from its series such as "" and "" and even extending the number of "" and "" which have gotten the full 22-episode order.

"Trauma", the new medical drama, receives four more episodes although the show is not doing well in the rating. NBC initially wanted to cancel the show after the first 13 episodes but decided later to bring it up to 16. With the new order, the show gets a total of 20 episodes. Meanwhile, critically-acclaimed but equally not stellar in rating, "Community" gets additional three.

January 20, 2010 08:15:47 GMT
The first look of as the wife of Matt on "" has been shared. The "" actress is guest starring in an episode as Isobel, a sweet but dangerous wife of the Mystic Falls' history teacher who died in the hands of "a main character we already know".

"The Vampire Diaries" will return from its Winter hiatus on January 21 with the episode "Bloodlines". Allegedly, Kirshner's recurring appearance will begin in this episode and that Isobel will appear in several flashback scenes.

January 20, 2010 08:10:45 GMT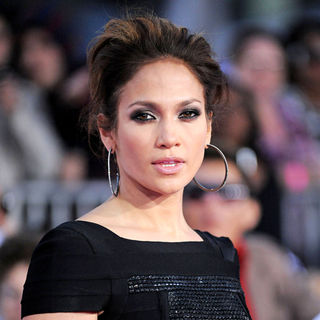 turned chat show host on Monday night, January 18, when she briefly stood in for comedian namesake . The singer/actress stunned the "" studio audience, who gave her a standing ovation as she took to the stage.

And she showed off her comedy skills, joking, "Welcome to 'Lopez tonight', where nobody gets fired - they just get replaced by a bigger star with the same last name." She also poked fun at politician Sarah Palin, the late-night U.S. TV dispute between and , and hit another comedy mark when she quipped, "Last Friday was 'Dress your Pet in Clothes Day', or, as Latinos call it, 'Crazy white people day'."

January 20, 2010 07:01:16 GMT

The last few celebrities who will be part of "" short history are unveiled. Guests in the last four days of the talk show before its time slot is taken back by and his show, include and .

Released on Tuesday, January 19 morning are the names of A-list stars who will visit starting that night to Friday, January 22. "" director will talk about the recent win at Golden Globes in the January 19 episode that also invites and musical guest .

January 20, 2010 06:21:21 GMT

The third season of "" will explore same-sex relationship beyond Lafayette and his new lover, Jesus. Bill and Sam who used to compete for Sookie's love, will be entangled in something which creator Alan Ball described to EW as "erotic connection".

Bill will be "donating" blood to save Sam's life, much like when he saved Sookie when she was beaten by a couple who wants to take his blood for V in the first season. Ball elaborated, the two men will have "not just any connection" but "an erotic connection." For a fact, when a vampire's blood runs inside someone, the vampire will be able to sense and feel the person.

January 20, 2010 04:45:59 GMT

It was a tough "" audition in Chicago as only 13 golden tickets were issued out of thousands. Simon Cowell uttered some nasty words when a lot of the auditioners were either mediocre or plain bad. At one point he said, "Do you find that when you sing at home, a lot of animals turn up outside the house?" Nicer appeared as the guest judge.

The show however was kicked off with a successful audition from Katelyn Epperly. Singing "Syrup and Honey", the curly blonde impressed the judges and went through with unanimous vote. The next act, however, brought the tone down. 26-year-old Amy Lang has an inappropriate dream about and when she entered the room, she butchered her audition by displaying a kind of "boob boxing".

January 20, 2010 03:37:58 GMT

Actor dreads the day leaves "" - because he's convinced the hit U.S. show will fail without him. Fans have speculated that Baldwin won't renew his contract for the series when his option comes up in 2012 - but his co-star is praying he carries on in the role.

McBrayer says, "If he leaves, I think the show leaves. That is a fear I live with on a day-to-day basis over there. I take it with as much a grain of salt as I can, hoping it's not true."