June 02, 2009 09:15:45 GMT

Three more were shown the door on "" Monday, June 1 as Jillian Harris narrowed it down to 13. Tanner F., a 28-year-old sales representative from Derby, K.S. did not receive the rose from the bachelorette, neither did Brad, the 27-year-old financial advisor from Chicago, I.L. and Sasha, the 27-year-old oil and gas consultant from Tiki Island, T.X.

Brad was in the group date along with Reid, Wes, Mike, Michael, Tanner F., Mark, Robby, Tanner P. and Juan. Jillian wanted the guys to show her "the good, the bad, and the ugly" and so they went to a live Hollywood Western set where they each had a role to play. Brad awkwardly kissed Jillian in order to beat Tanner F and at one point Brad expressed his fear that Jillian kept giving roses to individual dates.

June 02, 2009 07:48:58 GMT

CBS has made a change to this year's Primetime Emmy Awards, shifting the 61st event from September 20 to September 13. The move means that the Emmys will not air the night before Fall 2009 season starts invading the screen, or in other words, it will take away strong marketing opportunities.

The reason of the move was based on CBS' fear of forcing a delay telecast of Emmys if the initial schedule is kept. The network plans to air NFL doubleheader in the afternoon, and it refuses to put on a risk in case it stretches beyond 8 P.M. "This is better for the live event, the broadcast and our audience at home," said Jack Sussman, CBS exec VP of specials, music and live events.

June 02, 2009 07:07:10 GMT

In the second episode of "" this season, things were more visibly sad between the kids' parents. While the twins and the sixtuplets were getting help from professional baker Duff Goldman to bake a cake as a surprise for Kate's birthday, Jon was away snow-boarding in Park City, Utah.

Jon was actually there to do some volunteer work with Utah's disabled children on the ski slopes. However, later on Jon said he was glad to be totally alone and away from the reality and TV world. Meanwhile, back at home, Kate expressed her sadness of Jon's absence, saying "It was a little depressing, I guess. Jon's away, so it's kind of sad."

June 02, 2009 06:21:53 GMT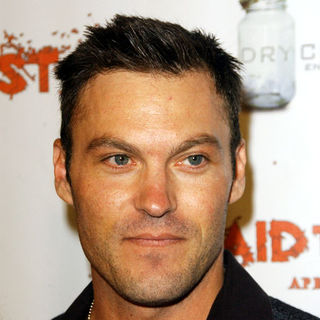 There is a chance that will be climbing to "" as a regular in the seventh season. He is slated to take the role of Clayton, a "young and brash" sports agent who represents Nathan's basketball interest.

The casting news is not yet formally announced by The CW or the execs but sources are telling EW that "they're ironing out a few issues, but it's pretty much a done deal." This has been considered as a move which is apt to compensate the lost of two lovable actors in the series, and .

June 02, 2009 04:49:20 GMT

Along with the season 2 finale of "" on Sunday, May 31 night, came a promo for the third season of "". The countdown has officially begun on the AMC acclaimed series which is scheduled for premiere this August, most probably late in the month.

The second season ended with 1962 Cuban Missile Crisis where the Sterling Cooper ad men were fearing to lose their jobs amid the nuclear war. Since the story line reflects many actual happenings in the real world, there is a chance that the third season will jump two years ahead to 1964. Creator Matthew Weiner said that he did not want to explore the John F. Kennedy assassination that occurred in 1963.

June 02, 2009 04:02:12 GMT

In tow with the announcement about some renewals is the answer to inquiry about "J.O.N.A.S!" status. Disney Channel said on Monday, June 1 that the comedy show starring is going through a routine summer overhaul despite the fact that it has not aired for two whole weeks after the May 17 episode.

Instead of occupying its original time slot on Saturdays, "J.O.N.A.S!" is looking forward to form a triple threat with "" and "" on Sundays. "Hannah" will air first at 7:30/6:30c, followed by "Sonny" and "J.O.N.A.S!" respectively.

June 02, 2009 03:21:17 GMT

The upcoming season of "" will not only boast a guest performance by but also the return of its obsessed transsexual, Ava Moore. who portrays the character, has signed a deal to reprise the role for season 6 which also serves as the conclusion to the whole drama series.

"Just finished the last script today - the 100th episode," one of the series' creators Ryan Murphy wrote on the show's online fan forum. "The end. Very strange. But I thought I would confirm something here on the forum, since you've all been so great and loyal: Ava Moore (Famke!) returns for the final two episodes."

June 02, 2009 02:26:36 GMT

Disney Channel has made some announcements regarding its high-rated shows, renewing both "" and "". The former, which is starring , is up for a fourth season while the latter, which is the starring vehicle for , will enter the second season.

To keep things fresh, producers of "Hannah" will make several necessary changes. "Miley and the producers have proposed a change of setting for Season Four that will provide the catalyst for wonderful new characters and further expand the storytelling opportunities," the network said in a statement Monday, June 1.

June 01, 2009 08:50:32 GMT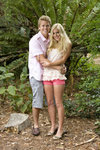 On Monday, June 1, NBC will premiere the second season of "" but two contestants have shown some sign of weakness. Newlyweds and reportedly have walked out of the reality show twice although filming only began two days.

From model to former Illinois first lady Patti Blagojevich, the show put high profile personalities in Costa Rican jungle for a whole month without the privileges that they get as celebrities. Speidi apparently considered it too much too handle, taking off their mics twice before coming back for the sake of their charities.

June 01, 2009 07:14:11 GMT

The woman who becomes a celebrity through her eight babies, Nadya Suleman, has inked a deal with British production company Eyeworks to develop a reality series. "I'm really excited about moving forward with this," Nadya, who is also known as Octomom, told People.

Involved in the creative direction herself, Nadya said that her show won't be like TLC's "" where parents Jon and Kate Gosselin keep up with the daily life surrounded by twin girls and sixtuplets. "She's been watching them a bit lately and thinks it's boring," said her attorney Jeff Czech.

June 01, 2009 04:42:34 GMT

Next week on "", Madison goes missing as the guests are about to leave the island. The killer kidnaps the little girl and has threatened to kill her if anyone leaves the island. What started off as friends, each begins to show selfishness when it comes to rescuing their own life.

Also seen in the preview, the Sheriff is hurt by one of the traps in the woods. Called "Gurgle", the episode will air on Saturday, June 6. Each title represents how someone dies in the episode, thus this time it probably has something to do with water.

June 01, 2009 03:31:30 GMT

spared a minute to talk about her loss on "" on Saturday, May 30 night. In a video interview a day after the final, the 47-year-old said with a laugh that she was "feeling good" despite the unexpected result. Under the layer, Susan admitted that there were problems before the final, one of them was having a cold. But she told herself to "better pick it up and keep going. ...and after that it just got better."

On the amount of pressure that she felt during the final, Susan compared it to the audition in Glasgow where there were only 4,000 people and the fact that it was shot in the studio. "The Sunday night was entirely different and the pressure was really on me. But you tend to ignore that other people are watching and just concentrate on what's happening," she said.

June 01, 2009 02:30:28 GMT

In a shocking twist, , whose videos on YouTube had received million of hits, lost to a dance troupe named Diversity on "" after the Saturday, May 30 final. The voting ballot put Susan in the runner-up position, ahead of saxophonist Julian Smith who finished third.

Despite the news circulating that Susan almost quit the show due to the amount of pressure put on her, she delivered a reprise of "I Dreamed a Dream". Judge Piers Morgan, in particular, was very vocal about his support of her, saying "I'm not supposed to favor anyone, I should be impartial, but you know what, forget it. That was the greatest performance I've seen in Britain's Got Talent history. You should win this competition. I loved it!"

May 30, 2009 07:27:21 GMT

demanded an apology from who took a jab at "". During her appearance at FiFi Awards earlier this week, Paris said that her boyfriend would not be back on the show, saying "The show is, like, so lame and fake. He doesn't even want to be a part of it."

Stephanie, who is one of the regulars in "Hills", thought that it was a mean statement considering that Paris also stars in a number of reality series. "Doug's not even on the show, so I don't even understand that," Stephanie said. "And in real life he is friends with those boys, so it's not fake. I would never call her show dumb, so I think she should apologize."

May 30, 2009 06:25:05 GMT

On top of the chatter about her quitting "", has taken the advice from the show's judge Piers Morgan to concentrate on her upcoming performance. In a statement released via Daily Mail, the 47-year-old aspiring singer said, "I want nothing more than to stay and sing in the Britain's Got Talent final. I've spent weeks rehearsing."

Boyle came under pressure this week due to the consequences from being famous. Piers told reporters on Wednesday, May 27 that Susan has "been in tears repeatedly" and was "packing her bags." But recovering from her meltdown, Susan vowed to go back to the stage and fight for her chance. "It's all I've been thinking about. I'm not going to throw away my big chance now," she continued.