January 04, 2010 03:43:49 GMT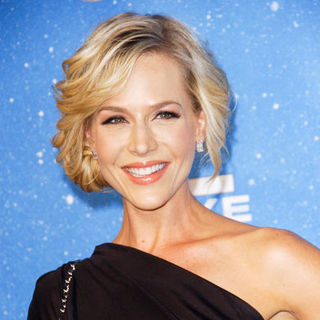 Her character may be a memorable one on "" but it doesn't stop from taking a major role on "". The actress has finished her commitment to the Showtime series about a serial killer with good deed when her character Rita Morgan was killed in the fourth season finale back in December.

Benz who admitted she was devastated upon learning that Rita was killed off, bounces back from elimination to take a role as a stripper on "Desperate". EW's Michael Ausiello who got the break in the casting news said that the kind of stripper Benz would be is the one with a "heart of gold and a Masters degree in education".

January 04, 2010 02:22:21 GMT

and are spending their first night under round-the-clock observation - as contestants on Britain's new series of "Celebrity Big Brother". Baldwin, who has starred in a string of U.S. reality shows in recent years, including "" and "", was first into the house on Sunday, January 3.

He was quickly joined by Dynasty legend Stephanie Beacham, British rapper , and Sisqo, who performed an impromptu rendition of hit track "Thong Song" before he began his stint under the watchful eye of the TV cameras. Other stars, including former Hollywood madam Heidi Fleiss and Ronnie Wood's ex-girlfriend Ekaterina Ivanova, entered the house before Jones arrived.

January 01, 2010 03:52:00 GMT

TV world never dies from evolving and therefore, one must spring up and another must end. This upcoming season of television will offer the final season of "Lost" which will serve as the conclusion of the whole mythical and confusing philosophy that the show presented in the past six years. In the other side, "" is vying to be one of the best drama in television with its star-studded cast and the element of family genre.

While providing the cheat sheet of what shows will return when, AceShowbiz selects one from each month which is worth a stay at home. This includes "" that devoted fans have fought over Fall to stay on the screen.

December 31, 2009 10:19:25 GMT

Toward the end of the year, TV shows that are doing well in rating have started getting the pick-up while those that struggle are given the ax. That way, networks would be able to determine which shows would return in midseason and which new shows should replace the canceled ones. Moreover, winners from reality shows such as "", "" and "" begin to reveal themselves.


OCTOBER
December 31, 2009 09:05:11 GMT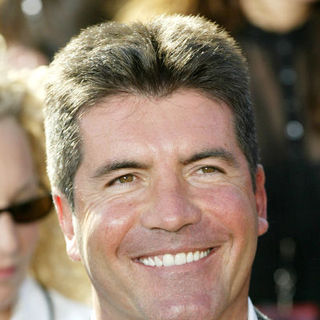 is set to return to "" for a second cameo role, despite branding his last animated experience "embarrassing and intimidating." The "" judge admitted he didn't have a good time when he lent his voice to a cartoon character etched in his likeness in 2004, but has signed to make another appearance in an new episode.

Cringing over his last stint on the show, he remembers, "They obviously hated me as I had to do it over and over again. I could actually feel the rolling of eyeballs. It was like, 'After take 57 Simon could we have a little more reality'. It was painful."

December 31, 2009 07:18:09 GMT

The sneak peek to the forthcoming episode of "" has come out, featuring as a dermatologist. The clip previews a scene where 's Jules Cobb gets a suggestion from her. The episode is titled "Rhino Skin" and will be aired on January 6.

On the character that will be played by Lisa, executive Producer Bill Lawrence previously said, "She plays a dermatologist who is a horrible, horrible person, but [Cox] goes to her because she's the best. The [sight] of them playing people who dislike each other intensely was very funny for me to watch." In addition to Lisa, the show will also have coming in as another guest.

December 31, 2009 06:47:23 GMT

Actor and R&B singer have been lined up to visit the first two episodes of "" in 2010. They will be joined by and .

The episode where Sigourney will be hosting is going to be televised on NBC on January 9. The actress who tackles the role of Dr. Grace Augustine in movie "" will come along with U.K. pop-duo who are booked to provide the tune.

December 31, 2009 06:33:19 GMT

Just few days before "" is back on the small screen, has dished on third season of the NBC's series. Being interviewed by Zap2it during the break of the shooting in early December, the actor said the new Intersect will be "a little fritzy and glitchy, which lends itself to both the action and the comedy."

Additionally, Levi explained how Intersect 2.0 affects the upcoming season, telling "[It's] kind of like 'The Matrix' and Neo a little bit, but not nearly as cool as that, because Chuck is just not the coolest character in the world." Then, at the end of video, he playfully showed a move from Chuck's action.

December 31, 2009 06:10:02 GMT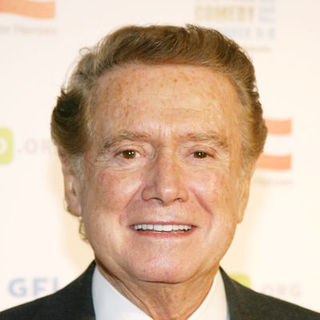 After recovering from a surgery, Regis Philbin is set to make a comeback on the small screen on January 4, 2010. Along with , he will be hosting "Live with Regis and Kelly" with , , , , Chris Meloni, and Capt. Chesley B. Sullenberger on the guests seat.

Regis took a leave from the ABC's talk show since November 30 because he was preparing for a hip replacement operation which was held on December 1. Earlier this month, from the came to the show to sub for him.

December 30, 2009 10:11:43 GMT

People working in the TV world celebrated the arrival of the third quarter of 2009 when the biggest television event, the Emmys, was held in September. Preceded by Creative Emmy Awards, the event was, for some, the eventual payday of their hard work throughout the last year. Also coming into the spotlight is a major change in a very popular show that sent a shock to its fans in the month of August.


JULY
December 30, 2009 07:16:02 GMT

A look at some of the characters in Starz's new series "Spartacus: Blood and Sand" has been shared through a batch of cast photos. Among those who are featured individually in the images are 's Spartacus, ' Lucretia, 's Batiatus, 's Doctore, 's Crixus, Nick Tarabay's Ashur, 's Varro, Antonio Te Maioho's Barca, and ' Sura.

Prior to the images, Starz has released a behind the scenes video for "Spartacus". An exclusive courtesy of , the clip that was debuted on December 23 has provided some footage from the upcoming action drama series as well as featured commentaries from the stars.

December 30, 2009 07:13:00 GMT
House will be dealing with a dangerous drugs dealer in the January 25 episode of "" as seen in its promo which was aired after the closing credits of "The Tyrant" rerun. The "monster who is mysteriously dying" will be coming to House to seek for medical treatment.

Titled "The Down Low", the episode has Nick Gomez on the directing seat. It will follow House and Wilson when they have a crush on their new neighbor. Cuddy, Lucas and Rachel, in the meantime, are going to Disneyland.

December 30, 2009 04:59:31 GMT

, the actress who tackles the role of Sue Sylvester in "", will soon be coming into "". How her animated character will look like in this "" spinoff has been teased through pictures obtained via Daemon TV. The three stills have Jane's character confronting Roberta.

Jane will portray Roberta's brusque, no-nonsense new teacher named Ms. Eck when "The Cleveland Show" is aired on January 10. In the episode titled "Love Rollercoaster", Ms. Eck will be seen encouraging Roberta to alter her appearance. Meanwhile, Cleveland Jr. befriends the disguised Roberta and falls in love with her.

December 29, 2009 09:41:33 GMT

The second quarter of 2009 in television world is crowded with season finales including the revelation of winner for reality competitions. The period also marks the time networks are dropping their ax to shows that do not perform quite well during the midseason and will not be included in the Fall line-up. Nevertheless, controversies also surface, including a shocking revelation from a reality star about the term 'reality' itself.


APRIL
December 29, 2009 07:03:42 GMT

With "" returning to television soon, ABC has released three sneak peeks from the January 3 episode. This would be the continuation of Justin and Rebecca's wedding which was held back when Kitty collapsed on the beach. In the finale, Kitty was taken to hospital where she was diagnosed with the critical stage of lymphoma cancer.

In the first clip, Nora orders her family to do everything they could to make Kitty the hospital's favorite patient. In the second clip, Nora, Robert, and Kitty discuss the alternative of her cure which can only be attained through a marrow donor. The third and last clip sees Kitty asking a favor from Sara to retrieve a shoe box full of her personal letters.