May 11, 2010 02:37:14 GMT
"" gives out a preview of its upcoming episode which will welcome the stars of "". From to , the cast are in for an interview with daytime talk show queen herself, .

As seen from the preview, Oprah indeed asks about the ultimate unanswered question. "You know, there are all these rumors about the two of you dating. Is it true?" Oprah says as she searches for an answer from Rob and .

May 10, 2010 09:16:07 GMT

The big season finale of "" will air on May 16 and a preview from the episode shows that a big explosion will occur. As executive producer Bob Daily put it, one house in the Wisteria Lane will be blown up, literally.

Gaby risks her safety to help Angie; Lynette's fate and that of her unborn child lie in the hands of Eddie; Susan comes to grips with her financial woes; Bree considers confessing a secret she's harbored for years; and Angie must submit to Patrick's demands in order to protect her son.

May 10, 2010 07:02:37 GMT

A "" featurette that unleashes a werewolf in its animal state is released and marked "The Hunt Begins". Cast has confirmed previously that real wolves were used in the filming, and this could be one of the results. One of the actors portraying this creature would be who plays Alcide.

Meanwhile, the imminent premiere of season 3 will be preceded by a trailer which is released over this coming weekend. In anticipation of that, HBO drops a short snippet featuring voice over. The conversations include "What do you want from Sookie?", "Don't underestimate me", and "This kind of moral anarchy cannot be allowed".

May 10, 2010 06:11:30 GMT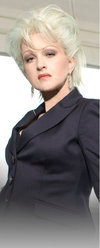 who is arguably the main attraction in this season's line-up of "" has just been sent home. The singer was in the losing team led by Holly Robinson Peete who failed to impress in the decorating challenge.

Teams switched members this week, Curtis Stone moved to 's team although Sharon and said they hated him last week. Meanwhile, Holly has to keep up with Cyndi who called her "bee-yotch" in the last boardroom. The task was to decorate an apartment within a day and one room should have celebrity theme.

May 10, 2010 03:37:36 GMT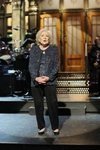 fulfilled one of her fans' dreams on Saturday, May 8 night when she finally appeared on "". As a host, she opened the show with a monologue, performed digital shorts, introduced the musical guest and did some sketches.

In the monologue, White joked about people campaigning for her appearance on the show via Facebook, saying she never heard of the popular site. "When I first heard about the campaign to get me to host 'Saturday Night Live,' I didn't know what Facebook was," she said. "Now that I do know what it is, it sounds like a huge waste of time."

May 10, 2010 02:26:22 GMT

Brothers Daniel and Jordan Pious have won the 16th season of "" after travelling more than 40,000 miles, five continents and nine countries. The siblings hailing from Barrington, Rhode Island finished first in the last pit stop in San Francisco and took home the $1 million grand prize.

Smart moves and good memories contributed to Dan and Jordan's victory. In the airport, they put their backpacks behind Brent and Caite so that they cut the line and pushed Jet and Cord to number 3. Dan and Jordan also did well in the challenge to put several psychedelic posters of other racers in order of their eliminations and quickly advanced to the final pitstop, Candlestick Park.

May 08, 2010 07:34:09 GMT

E! gave away the first taste of "Kourtney and Khloe Take Miami" which returns June 13 for the second season. With the tag line "Trouble Has Landed", the teaser shows back on the mic for her radio show, visiting a zoo, and both shooting for DASH ad.

The taping was done earlier this year and was completed last month. The season will see Khloe juggling between her boutique DASH and her radio show "Khloe After Dark" but this time, she will have to attend to her husband in L.A. too. Meanwhile, Kourtney who also co-owns DASH will include her baby's daddy in managing the store. She also wants to branch out to restaurant, bar and lounge business.

May 08, 2010 06:58:04 GMT

A scene from the season finale of "" is clipped. Dean tells his brother Sam that he's in for the big scheme to stop the Apocalypse. Sam and Dean realize they are out of options and make heart-breaking decisions that will change their lives forever.

"We're leading up to the big Death Match between Lucifer and Michael, which would cause the destruction of half the planet," producer Sera Gamble said. "Sam and Dean, of course, are trying to throw a wrench in the works, but these are the most powerful beings they've ever been up against, so their odds aren't great."

May 08, 2010 05:13:16 GMT

Although there's still one more episode in the way, FOX has given a preview of how "" will end in season 6. The first two minutes of the episode airing May 17 shares what happen eight hours before House is wrenching in pain and has blood in several places.

In the official synopsis, it is known that Cuddy, House and members of the team join forces with a search-and-rescue team to provide much-needed medical attention at the scene of an emergency. The finale is titled "Help Me".

May 08, 2010 03:32:14 GMT

Damon acts like a knight in shining armor for Elena in the two newly released clips for "" finale. In one clip, Damon is trying to find his way with Elena, only to be called "friend" by her. Upon hearing Jeremy telling Elena to "go to hell", Damon follows Jeremy and threatens him unless he forgives his sister.

The episode is called "Founder's Day" and it would be the conclusion of season 1. Producers said that they will leave a few cliffhangers. Asked whether the episode would prolong season one storylines or set up season two, Kevin Williamson told NY Post, "It's a little bit of both. We close the door on a couple chapters - some things are very, very final [laughs] and won't be coming back."

May 08, 2010 03:00:45 GMT
"" gives a glimpse of 's appearance on the May 11 episode. Calling Bieber as the heartthrob of the decade, asks "Did you dream of this happening to you?" to a beaming Bieber.

Bieber taped his appearance earlier this week in Chicago. Fans who have submitted a story about "what you love about Justin Bieber and why?" were in the audience. Bieber tweeted hours after the taping, "Just got to say that Oprah is real nice down to earth person. She even came back after the show to talk with everyone. She is incredible. And she made my grandpa cry. He went all water works in the crowd."

May 08, 2010 02:34:42 GMT

did not only do a favor by turning up on her couch but traveling to Naperville, Ill. as well to surprise one lucky family. The "" actor was Oprah's guest for May 13 episode but he pre-taped his section on Tuesday, May 4 before joining pals , and for the in-studio taping the next day.

Oprah asked her audience to write to her how "Twilight" has changed their lives for a spot on "". Mother of four Maria Miuli Mele sent an e-mail describing how her family resembles the Cullen family and included a photo of them dressed like the Cullens. Her son Giuseppe in particular hoped on a tree and posed like Pattinson in the first movie's scene.

May 07, 2010 09:21:45 GMT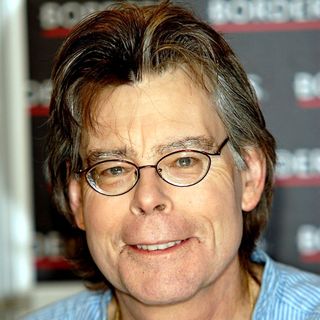 Author Stephen King has landed a role in one of his favorite TV dramas after letting producers know he's a fan. The horror and thriller writer will make a special appearance in biker drama "" later this year.

According to Entertainment Weekly magazine, King will play a loner who comes to the aid of 's character Gemma.

May 07, 2010 08:51:48 GMT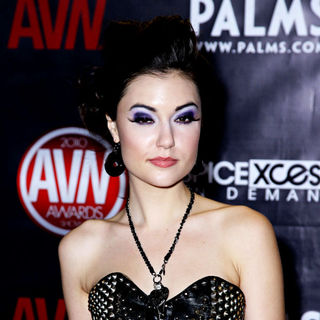 "" creator Doug Ellin specially created a storyline for in the show after taking a notice of her in Steven Soderbergh's 2009 film "". "I wouldn't have done this storyline if Sasha passed. Luckily she was okay with doing it," Ellin explained his decision on hiring a porn star for such an established show like "Entourage" .

"I think Sasha's going to have a very successful transition," Ellin added. "Sasha's the biggest porn star in the world right now, and when Soderbergh casts her as the lead of his movie, I take notice." Sasha is going to play the role of Vince's new long-term girlfriend, meaning her character is major to the show.

May 07, 2010 07:51:50 GMT

The season finale of "" will be filled with a dangerous situation, a proposal and a punch in the face. The medical series is winding down in the episode called "The End of a Beautiful Friendship" where Addison, Amelia and Five try everything humanly possible to save Maya and her unborn baby on the operating table.

Meanwhile, Sam operates on an incoming crash victim and later makes a grim discovery. Cooper makes an ill-timed but valiant effort with Charlotte, and the staff's world gets rocked by an unexpected death. The finale airs May 13.