March 31, 2010 06:32:47 GMT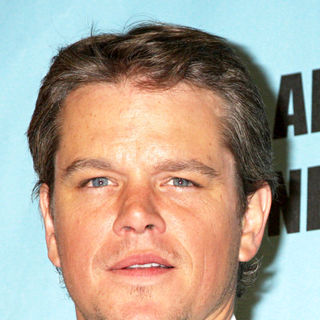 successfully captured to star on "". The producer/writer/actress said in December 2009 that Damon was one of the actors on top of her list for a guest on the show, and it has just been confirmed that her wish is coming true.

Not one single information like whether he plays himself or a character is released. However, a rep for the actor confirmed to Gossip Cop that he is going to be part of the sitcom's final episodes which may as well take place in May.

March 31, 2010 04:27:20 GMT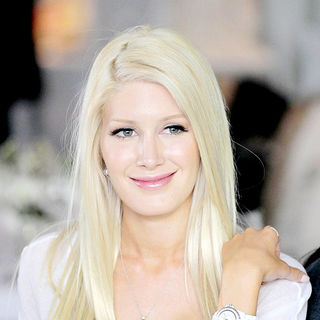 The first trailer of "" reminds fans of the reality series that drama is not toned down in the sixth season. Tears, divorce, drug scandal, new love are all inclusive in the new season which will also mark the end of the series.

will show her mother for the first time the result of her numerous plastic surgeries. She visits her mom, saying "Nobody's seen Heidi 3.0," before asking "Do I look good?" Beside her look, Heidi is also worried about her marriage to . "I didn't think on my one year anniversary I would be getting divorced," she tells .

March 31, 2010 03:56:33 GMT

The new preview of "" uses the bagpipe version of "Amazing Grace", indicating that the episode will focus on Henry Ian Cusick's Desmond. In his previous EW podcast, creator Damon Lindelof had confirmed that Desmond will pop up in the current timeline or the sideways in several episodes, and this would be one of it.

With six new episodes left, the April 6 episode of "Lost" reveals that despite dreams, lives and love being lost, a path will be found. Charles Widmore tells Desmond that the island is not done with him yet.

March 31, 2010 02:14:18 GMT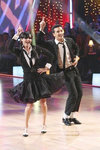 Although they received low scores, Buzz Aldrin and survived the first elimination week of "". The celebrity taking the bad news is who actually got a moderate sum of two-week scores, 38 out of 60.

The result was so shocking that even was in the bottom two. Host Tom Bergeron tweeted few hours before the show began, "Just found out tonight's bottom two on DWTS! WTF???". Pamela was in fact one of the judges' favorites. She was given a combined 43 out of 60 in the two dances.

March 30, 2010 09:54:44 GMT

Fans of hit U.S. TV show "" have been given the chance to see the season premiere early at exclusive charity screenings. A new episode of the series, which stars and , is set to debut in America on April 13, but a few lucky fans will get to see it a week in advance.

Fox network executives have announced they are holding a string of early viewings to raise funds for the Grammy in the Schools music education program. For just $15, "Glee" followers can attend screenings next week in New York City, Chicago, Illinois and Austin, Texas.

March 30, 2010 09:28:35 GMT

This week on "", host Tom Papa is accompanied by three celebrities, namely , and . A sneak peek is given ahead of the April 1 episode, Papa selects Kirstie as the one who should determine the married couples' fate and express her opinion about their case.

In "Marriage Ref", couples from across the country will face off to settle their marital tiffs which run the gamut of disagreements - quirky, funny, relatable - all with the signature "Seinfeld" tone. The couples that present their problems will be given a call by the Ref, popular comedian Tom Papa, just like in sports, with the declared winner walking away with a prize.

March 30, 2010 08:43:00 GMT

What happened next on "" after three celebrities have left the show is teased in a string of clips. In this April 4 episode, the celebrities are shocked when their project managers are separated from them before the task is even delivered.

On a private jet, the project managers are informed that this week they must create a three-dimensional display to launch Universal Orlando's newest attraction, "The Wizarding World of Harry Potter." Using only their cell phones, the project managers must run their teams from afar and report back with the information they've gathered.

March 30, 2010 07:43:02 GMT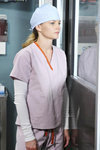 As promised by last month, she is returning to "" to reprise her role as Dr. Allison Cameron. The first look of her comeback is given in the preview for the April 12 episode. Chase, finding out that his ex-fiancee is in the building coldly asks her, "What are you doing here?"

When the hospital is sent into lockdown mode due to a missing infant, all of the doctors must remain where they are leaving. Foreman and Taub in the file room, Wilson and Thirteen in the cafeteria playing truth or dare, House in a room with a patient (guest star David Straitharn) and Chase with an old flame as Cuddy tries to help police locate the infant.

March 30, 2010 07:01:45 GMT

Since most other shows are nowhere near "" in generating buzz this season, ABC is confident that advertisers will be investing huge on the show's series finale. According to some media buyers, the Alphabet puts the price for ad slot between $850,000 to $950,000 per 30-second ad.

This is a 400% increase from last season finale's ad slot which sold around $213,563 per ad and $400,000 to $600,000 less than an ad slot at this year's Oscars. The network could earn enormously since the finale aired on Sunday, May 23 will be a three-hour event that starts with a one-hour recap at 8/7c.

March 30, 2010 05:00:17 GMT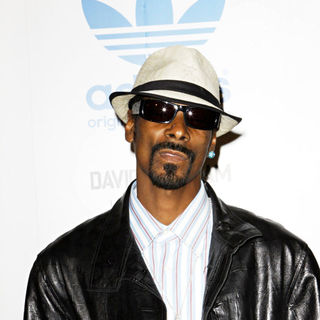 Rapper has no hard feelings against the U.S. TV bosses who canceled his family reality show "Snoop Dogg's Father Hood" - he's convinced the program was scrapped because there was no "drama". The hip-hop star, real name Calvin Broadus, invited cameras from the E! cable channel into his Los Angeles home in 2007 to document his daily routine with his wife Shante Taylor and their children Cori, Cordell and Corde.

The program lasted for two seasons before it was axed in 2008 but Snoop Dogg has no regrets about the show because he's proud of how well-behaved his kids are. He tells talk show host , "I believe the show was too positive and too enlightening. They wanted some drama."

March 30, 2010 04:59:54 GMT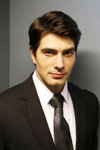 Sarah admits to Shaw that she kills his wife and Chuck gets to land a kiss on Sarah. In its preview, NBC said that the April 5 episode titled " Versus the Other Guy" would be the "Chuck you've been waiting for".

Sarah and Shaw reunite to find the Ring operative behind the death of Shaw's wife. Sarah has faith that Shaw is ready for the mission but Chuck is worried about his emotional stability. Meanwhile, Morgan considers leaving the Buy More.

March 30, 2010 04:18:05 GMT

The 11 pairs of "" returned to the dance floor this week for a performance that would determine who gets to go home first this season. They got to pick between Jive and Foxtrot.

and Mark Ballas were the first couple who tackled Jive. Len Goodman said, "Amongst all that energy, there has to be control. You lost that control." Bruno Tonioli on the other hand said, "Your energy was so much better," but added later "Kicks and flicks could have been sharper." The score: 7-6-7, a total of 20/30.

March 30, 2010 03:31:09 GMT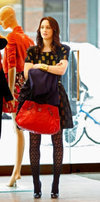 The next episode of "" has one major OMG moment. Chuck and Blair are faced with the most difficult decision they have ever faced as a couple. This means Blair sacrificing her body for a night with the man who stole Chuck's hotel.

will wear a dress designed by Matthew Williamson and it will play a significant role in the episode. Racked NY obtained at Williamson's store in Meatpacking District that says "What did Chuck do?". Blair's mannequin is on the floor surrounded by mysterious men wearing suits and fedoras.

March 30, 2010 02:41:08 GMT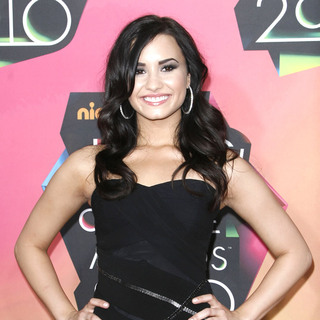 When tweeted that she would begin "a week of fulfilling one of" her biggest dreams, she meant a guest starring role on "". The star of Disney Channel's "" personally announced the good news on Twitter, writing "I'm so thrilled to announce that this week I'm shooting Grey's Anatomy!!!!!!!! :D AHHH!!!!"

A few hours later she wrote, "By the way... Mr. himself wants me to give a shoutout to you guys! hahahaha so awesome." Creator Shonda Rhimes also shared a word about Demi's involvement, tweeting "Demi Lovato's on the Grey's set filming her guest spot. Everyone's super excited around here."

March 29, 2010 09:05:07 GMT

The second "Waiting Sucks" promo of "" has been released and it again uses "on location" footage. This time the stage is given to Sam who is asleep in his car before someone wakes him up with the tip of a gun.

Sam's family is explored in the third season which is premiering on June 13. He gets a younger brother Tommy Mickens who is portrayed by Marshall Allman. Meanwhile, Tony-nominated actress J. Smith-Cameron will play the recurring role as Melinda Mickens aka Sam's mother. Tommy is a dirty but good looking youngster who works at a Tire Depot in Arkansas while Melinda is described as "dirt-poor, hung-over and trashy-looking".