December 18, 2008 09:15:30 GMT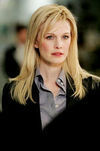 In the new "", a flight can also be deadly from its internal affair. Traveling through time in the '60s when female flight attendants were dubbed the glamor girls of the air, "Wings" will re-open the case of a stewardess' death after her remains are found in the rubble of a demolished Philadelphia hotel.

Rush and the team discover many hostile suspects who resented Ally Thurston who was trying to assemble a stewardess union. Golden Globe Award nominee Adrienne Barbeau, Emmy Award winner Mariette Hartley and Golden Globe Award nominee Lee Majors guest star as former stewardess colleagues and a pilot colleague of the victim who are each questioned by the team. Also in this episode, Raymond J. Barry debuts in his recurring role as Rush's father.

December 18, 2008 07:17:35 GMT

A preview of the eleventh episode on the second season of "" has been released. The show will move on in a new time slot next year, every Thursdays at 10/9c right after the airing of its original show "". The first episode of the new year will take impact on January 8.

Dubbed as "one of the best episodes in the season", the January 8 episode is called "Contamination". It centers its story on a six-year-old boy named Michael who just comes back from Switzerland, and interacted with farm animals like sheep and cows. Taking place in the pediatric ward, the case also focuses on the health of four-year-old Will and an autistic boy name Jefferey.

December 18, 2008 06:31:05 GMT

Another promo for "", the latest reality show coming from and , has been released by ABC. The footage introduces once more on how the game will be played and when the show will start airing.

The network schedules the show to be premiered on January 5, 2009 at 10/9c. Six good-looking females and four males will live in the same house, thinking that they are competing for a regular beauty pageant where looks is the ultimate power. Little do they know that the judges, supermodel Cheryl Tiegs, fashion critic Nol Marin and host , will evaluate them based on the inner beauty.

December 18, 2008 05:09:31 GMT

The identity of 25 women who have registered themselves to be the potential one true love of "" Jason Mesnick has been unveiled. For the first time in the history of the show, the line-up will include single mothers, Megan, Stacia, Stephanie and Treasure who also have successful careers.

In the press release, issued by ABC, the group of women will among others, consist of "a Brazilian seductress who aggressively pursues the Bachelor, a woman who is one of Jason's biggest fans and thinks she knows him better than himself, a gorgeous pageant queen who can't wait for motherhood, a clever Canadian gal who wants to put Jason to an unusual test and a voluptuous free spirit who has her eye on Jason to fulfill her dream of a big, international-type family."

December 18, 2008 04:12:45 GMT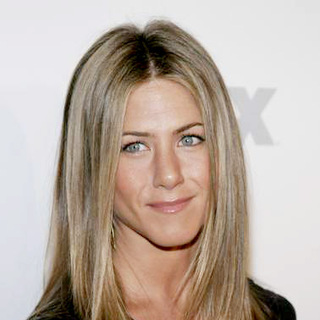 made a visit to "" on Wednesday, December 17 to promote her new comedy, "". During the chat also, the show's host David Letterman, took out the latest issue of GQ where Jennifer is on the cover nude.

David tried to make Jennifer explained about her decision to bare her body and have a tie as the only piece of cloth. But Jennifer quickly took over, pulled a gift from the back of her seat and gave it to David. It was the similar tie that she used on the cover shot of GQ. David went on to wear it with the help from Jennifer.

December 18, 2008 03:31:40 GMT

In the Christmas spirit, "" presents a holiday theme episode on Wednesday, December 17 that involves . The talk show's host, , sets out for a Christmas caroling in the neighborhood of Los Angeles with the pop star, singing seasonal songs and delivering 'Christmas decorations' for the unsuspecting residents.

Ellen and Britney first visited a house whose resident is surprisingly calm upon seeing two celebrities on her front step, and sang "Chesnuts (Roasting on an Open Fire)" before deciding to go with "Silent Night". They also put up a photo of for a lady's front door and left a Polaroid of the two of them in front of somebody's window.

December 18, 2008 02:50:20 GMT
"" will not be on screen for another two weeks, and to keep fans of the show longing for more, The CW has released a promo for the new year. The first episode in 2009 will be called "In the Realm of the Basses" and aired on January 5.

The video shows among others, Serena making advances in her relationship with Aaron, Chuck taking over his late father's business empire with the assistance of his Uncle Jack, Dan staying behind bars and Lily and Rufus ending up on bed together.

December 17, 2008 08:37:44 GMT

MTV's original programming line-up is expanding with eight original non-scripted series getting the thumbs up from the entertainment network. With the titles, like "Nitro Circus", "Daddy's Girls", "The Girls of Hedsor Hall" and "MTV's Untitled Performing Arts Reality Project", the new shows coming up over the next several months will be produced by the likes of , Sean "" Combs, , , and others.

"In the coming months, we are unveiling an extremely ambitious launch schedule filled with an unprecedented volume of new content," Tony DiSanto, executive VP of series development and programming, explained. It is further explained that MTV is looking forward to launching a two-hour block of original programming on Sundays at 9 P.M. and air original shows at 9 P.M. on Mondays and Thursdays starting in the first quarter of 2009.

December 17, 2008 08:16:28 GMT
A clip from the December 19 episode of "" has been released by CBS. The episode is called "Frienemies", and apt to its title, Charlie will be forced to work with his rival Marshall Penfield to solve a case where a grad vigilante group goes after a known criminal mastermind.

Penfield is played by guest star , whom from the last name, is known as the actor son of Oscar winner . Penfield and Colin argue about small things such as the marker that belongs to Colin but got broken when used by Penfield. Meanwhile, Don is still struggling to decide whether his religion holds the answers he's been looking for.

December 17, 2008 06:51:27 GMT

The second episode of "" that will return on screen Monday, December 22 has been previewed. Premiered on Tuesday, November 16 via NBC, the reality show started off with a bang in the shape of Khalood Bojanowski, aka Mrs. B. The 50-year-old who is one of the mothers participating in the show started a racial rant with one of the black girls.

Vita particularly fumed over the comments made by Mrs. B when she stated, "I cannot have a black one," upon choosing the ideal girl for her son, Jojo. "I can't have an Asian one, and I can't have a fat-butt girl. No Jewish girl! I cannot stand them! It has to be a white girl." This rift will still have its effect on the second episode where the girls face a challenge set up by Ultimate Fighting Championship president Dana White. The girls who win will be exempt from the boys' first elimination.

December 17, 2008 04:55:57 GMT

In a press release, it was announced that the 40th Annual NAACP Image Awards has hired and screenwriter to host the show. The nominations will be revealed on January 7 while the prize-handing ceremony will take place on February 12 at Los Angeles' Shrine Auditorium and aired live by FOX at 8:00 P.M. ET.

"We are extremely honored to have former Image Awards winners Ms. Halle Berry and Mr. Tyler Perry host this historic event," said Image Awards Chairperson Clayola Brown. "Halle and Tyler have broken many barriers in the entertainment industry. In this historic centennial year, their successes remind us of the immense progress that has been made in the last 100 years and gives us continued hope for the progress that our nation will achieve in the future."

December 17, 2008 04:08:26 GMT

"" will still be airing on Disney Channel until the end of the year, with an episode called "Plan B". The last episode of 2008 will air on December 31, showing what Alex and Justin prefer to be in case they don't make it to become a wizard.

The official synopsis is read: "When Mr. Stuffleby, a wizard guidance counselor, informs the kids that they must have a viable profession to fall back on in the event that they don't become wizards, Max chooses to become a street magician while Alex and Justin decide to form a band. They all test their skills by hosting a Waverly After Dark performance at the Sub Station."

December 17, 2008 03:52:20 GMT
Not only would be on board the new episode of "", but also . The actress has just been reported to fill the guest-starring slot, and like Black, she will play as herself. Alba will be starring in the bootlegged movie that the staff of Dunder Mifflin try to secretly watch at the office.

EW's Ausiello Files was the first to report that Alba is included among "other notable Hollywood actors" that NBC mentioned earlier this week when announcing the cameo by Black. An followed afterward, confirming Alba's participation as announced by the President of NBC, Angela Bromstad.

December 17, 2008 02:53:29 GMT

The CW have released two webclips that give a sneak peek to the new episode of "" when it returns on January 6, 2009. The first one, titled "Goodnight Annie", shows Annie's face-to-face encounter with Sean while the second one, called "Unbelievable" is on Kelly coming to Brenda's front step.

Sean, who only showed up recently claiming to be Harry's illegitimate son with Tracy Clark, thought that Annie would believe him but he decides to take a paternity test to convince everybody. Speaking of this Sean character, who portrays his half-sister, Naomi, said "There is a possibility that Josh Henderson's character isn't our brother at all. He kind of goes away for a while. So that leaves the question, who is my brother?"

December 16, 2008 07:14:56 GMT

The third volume of "" has just ended and the show will return with the fourth one on February 2. A promo introducing the new volume which is titled "Fugitives" has been released along with a preview of the first episode of the new chapter. The "Fugitives" sneak peek was played during the final minutes of episode 3.13 that wrapped up the third volume on Monday, December 15.

No title has been suggested for the first episode of "Fugitives" but from the clip, it looks like there would be a large scheme to have all the superheroes gathered in a sanctuary where they are considered harmless to the public. In the "Fugitives" clip, it is shown that Nathan is in a secret meeting with the president of United States, to seek his help in having all the heroes including Claire, Hiro and Matt, captured.