March 12, 2010 03:14:09 GMT
From thousands to 16, the contestants of "" this week are finally wilted down to 12. America has voted and Katelyn Epperly was the first to walk away from the Top 16. This means Paige Miles who was pitted against her is through to the next round. Katelyn performed for the last time before running crying to the other contestants. Earlier in the show, Didi Benami and Siobhan Magnus have secured their Top 12 spots.

Then called a bunch of the guys, Casey James, Tim Urban, Todrick Hall and Lee Dewyze. The first two advanced to the next round, much to Tim's surprise. Judge said that Lee deserves a spot in the Top 12 and indeed he got it. Todrick was sent packing. Like Katelyn, he reprised this week's performance.

March 12, 2010 02:32:28 GMT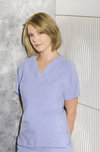 Words on the block are, and her Dr. Izzie Stevens will no longer be part of "". The actress who took a three-month maternity leave was supposed to report back to duty on March 1 but she reportedly "was not there".

On further development, it is said that Heigl would like to be off her contract so that she can concentrate on her film career. EW reported that a final exit agreement between Heigl's camp and ABC Studios is underway. Creator Shonda Rhimes allegedly has also agreed to this release. If the deal goes through then the last appearance of Heigl's Izzie has already aired.

March 11, 2010 09:09:39 GMT

The episode of "" where is guest-voicing will finally be aired on March 28. The first look of the "" actor as a "pretty angry but funny" Israeli tour guide named Jacob has been unveiled and it shows the character being annoyed by Bart and Homer's behavior.

When Homer is playing noisily in the yard, it disrupts Flanders' bible-study group. Coaxed by the reverend, a frustrated Flanders takes it upon himself to redeem Homer by inviting the Simpson family on his church retreat to Jerusalem.

March 11, 2010 09:03:34 GMT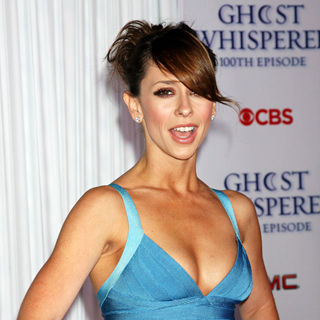 has landed her most controversial role - she'll play a prostitute in a new TV movie. The actress has signed on to play a hooker with a heart of gold in a new U.S. cable film. She tells TV Guide magazine, "It's (film) is sort of like 'Erin Brockovich' in a brothel."

Brockovich is the tough but fair lawyer played in Steven Soderbergh's 2000 movie. Hewitt's boyfriend, , couldn't be happier about the actress' new hard-hitting role, adding, "It's time for her to start showing everyone what I already know."

March 11, 2010 07:42:43 GMT

The next episode of "" will be the pivotal point of the series' first season finale. In "Baptiste", Chance's nemesis is introduced and he would be the one to deal with in the final showdown. Lennie James from "Jericho" is filling in the role.

Chance's past comes into focus when he recruits FBI Agent Emma Barnes to help him stop his former partner from assassinating a visiting foreign dignitary. Meanwhile, Guerrero tests out a familiar face as a new recruit to the team. "Baptiste" airs on March 17.

March 11, 2010 06:28:19 GMT

The moment "" fans have been waiting for is near. In the March 24 episode of the comedy series, Betty will finally take her braces off and actually get a makeover. Photos from the episode called "Million Dollar Smile" have been released to reveal her transformation.

Betty is thrilled to get her braces off, courtesy of her chatty new orthodontist, Dr. Frankel. But before this can happen, she gets knocked unconscious at a photo shoot of the "Million Dollar Bra" at the Guggenheim, spinning her into a dream sequence.

March 11, 2010 04:16:50 GMT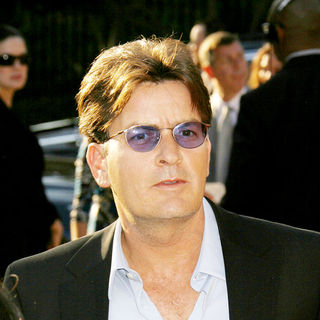 Troubled actor is preparing to leave rehab and get back to work - he's slated to resume filming on his "" TV show at the end of next week. Production on the series was suspended in February when Sheen, who has a history of drug abuse, was admitted to a recovery facility as a "preventative measure".

Sheen's wife also received treatment in rehab following a turbulent few weeks for the couple, which began with a 2009 Christmas Day bust-up between the pair which saw Sheen arrested and charged with a string of felonies.

March 11, 2010 03:35:12 GMT

The Top 8 boys night on "" was kicked off by Lee Dewyze who sang "Fireflies" by . said Lee made it work while pointed out that there was a couple of pitch problems. said, "I think you made this a better song with your rendition." said there was nothing to rave about but Lee deserves a spot on the Top 12.

Alex Lambert picked "Trouble" by . Randy gave a nod to the song choice but was not wowed. Ellen continued with the banana comparison saying Alex was "a mushy banana that's ripening so fast." Kara said he has potential but he had to do something with the stiffness. Simon said Alex should let it go, relax and have a good time.

March 11, 2010 02:48:12 GMT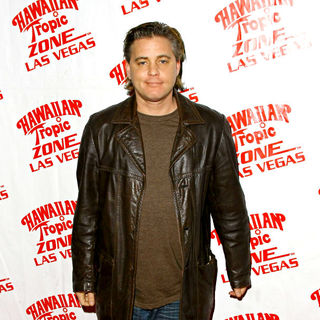 Before he died at the hand of prescription drugs, Corey Haim was approached by VH1 to take part on "Celebrity Fit Club". Unfortunately, the offer was rejected because if not, he could have made a difference today.

TMZ was the first to announce that the casting company wanted the actor to participate in a reality show, but the trade cited "Celebrity Rehab" instead of "Fit Club". Corey reportedly was "extremely defensive and insulted, saying, 'It's the last show I'd ever do'." A source said the 3-minute conversation ended with Corey saying, "I do not need help."

March 10, 2010 09:56:46 GMT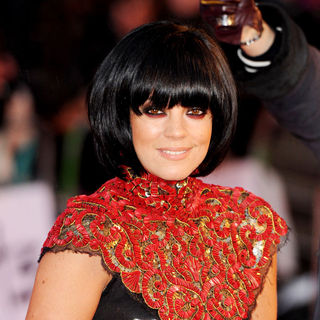 has reportedly invited a camera crew into her life to record a U.K. TV series about her latest fashion venture. The "Smile" singer is said to have agreed to star in a TV show about the launch of her designer clothing rental shop in London, called Lucy in Disguise, with her half-sister Sarah Owen.

The documentary will also follow Allen as she starts up her own record label. A source tells Britain's The Sun, "Lily was approached about the TV show and thought it would help promote her new ventures as well as letting people get to know her a bit better."

March 10, 2010 09:25:10 GMT

There are practically two sets of popular reality shows taking place in Miami. "Kourtney and Khloe Take Miami" has begun filming in the warm city, and so will "". The Miami Herald reported that the deal is done to do the second season in Miami despite protests from the locals.

Over the past few weeks and since New Jersey is no longer an option to have the cast stripping to their skimpy clothes, the show's team has been scouting location in Miami. Mynt Lounge near the Mynt Beach was told to clear up their area between March and April. However, owner Romain Zago is against the idea, saying "Miami Beach takes pride in the years it took to establish an upscale tourist attraction, and bringing this show to town would lessen that image. Any club or establishment that participates can and should be held liable for such mischievous behavior."

March 10, 2010 08:30:56 GMT

"" is nearing the end of its cycle. Variety reports that 20th Century Fox TV which produces the Emmy-winning series is ending the show after eight seasons. The studio and FOX would not comment on this but a final decision is expected within the next few days. Should the report is true, then "24" will pull down the curtain on May 24 with a two-hour finale.

While the official announcement is yet to be made, the show's rating this season provides a support to the move. "24" usually rakes in more than 11 million viewers in average with the highest being 13 million in season 5. Although this season is not falling below the par, the production cost is increasing especially with the additional actors.

March 10, 2010 07:07:20 GMT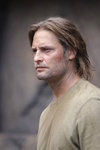 After weeks of action and revelation, it looks like "" will explore the sentimental value in the next episode. The preview to the March 16 episode shows most of all the trio, Sawyer, Kate and Jack. This will be the first of Sawyer's appearance in three episodes. He said to someone, "You and me are getting the hell off this island."

On another news, DK Publishing announced on Tuesday, March 9 that the company will publish the first officially licensed encyclopedia to "Lost". Featuring more than 400 pages and over 1,500 images, the Lost Encyclopedia will be a comprehensive guide to the characters, items, locations, plotlines, relationships and mythologies from all six seasons of the landmark series.

March 10, 2010 06:40:54 GMT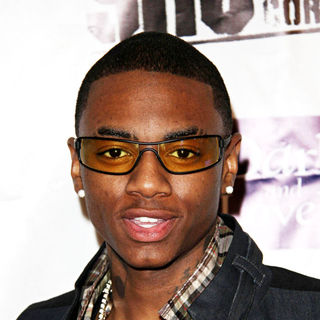 An upcoming episode of TLC's "" has been previewed and is in it. The self-proclaimed superstar and rapper comes to 's tattoo parlor to have the back of his left hand inked with his last name "Way" so that when the two hands are joined, they would spell his name.

Soulja, who has numerous body arts already, said that he had never had a tattoo by a female artist before. During the inking, Kat who obviously has not heard a lot about the rapper, asked him about how he claimed his fame. Soulja told her that he was famous through the internet first before he released a debut album.

March 10, 2010 04:55:47 GMT

Starz's "Spartacus: Blood and Sand" is postponing production of season 2 to give leading star time to treat his disease. The British-born actor has been diagnosed with Non-Hodgkin lymphoma and needs to begin treatment in New Zealand.

The action drama fantasy was initially scheduled to kick off production later this month in New Zealand but with the lead away for health reason, it has been delayed for indefinite time. The first season meanwhile, will conclude on April 16.