July 23, 2009 08:25:23 GMT
The next week preview of "" has been released, Kat and Patrick are sent to detention together for garbage duty after the two get into some trash talk of their own on campus. Kat then accidentally stabs Patrick's foot with a trash stick, sending him to the school nurse. Because of the event, Kat gets to know Patrick in a different way.

Meanwhile, trash talk also gets another Stratford girl in trouble. After Bianca falsely tells Chastity that she's dating an older guy to try to rid herself of her goody two-shoes reputation, Chastity sees Bianca "canoodling" with her geometry teacher and instantly starts the rumor around school that the two are dating.

July 23, 2009 07:29:51 GMT

On Wednesday, July 22, "" was visited by a special guest judge who knows little of the dancing techniques but adds a fresh perspective in the art of performing. , who has been raving about her appearance on the dance show through her Twitter, sat on the judging panel to give comments on the performances of the Top 8.

After reaching the Top 10 stage, the remaining contestants are paired at random. But they got the chance to also dance in the large group and display their solo piece after the pair dancing. The show opener on Wednesday saw former contestant Travis Wall choreographing the group dance which Nigel Lythgoe described as "Very ".

July 23, 2009 04:55:08 GMT
Morgan Spurlock, producer and director of "" 20th Anniversary Special - In 3-D! On Ice, is calling all fans of the animated series to try out sharing screen with Homer and his dysfunctional family. There will be an open casting call to find real-life people who sound or look like any of the characters living in Springfield.

The golden opportunity will arrive during the show's panel at the upcoming San Diego Comic Con this Saturday, July 25. The audition is held starting from 10 A.M. to 8 P.M. at The San Diego Ballroom, in the Marriot Hotel and Marina which is located next to Comic Con's venue.

July 23, 2009 04:05:13 GMT
To crank up some ratings for "", has agreed to pull back her hair once again. The actress recreates her infamous "Wild Things" scene for the photo shoot of her reality show's promo.

Similar to the original scene, Denise is in a pool with another woman whom she frolics. But unlike in the 1998 movie where is her snogging partner, the new promo shows her with an unidentified female model. The captures from the shoots are available for view at .

July 23, 2009 03:22:52 GMT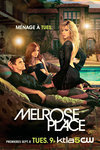 The CW is going full throttle with the promotion of its new series "". After giving out plenty of videos that introduce the show's new batch of characters and their complicated relationships, the network is releasing three official posters that would like to generate chatters.

The arts are stylish in the sense of its theme, with three characters in provocative poses featured in each of them. This reminds viewers of the controversial promo posters for "" season 2 where parental critics are included as the taglines. This time, "Melrose" uses the lines such as "Menage a Tues", "Tuesdays are a Bitch" and "Tuesday's the New Humpday".

July 23, 2009 02:51:11 GMT

Some of the notable designers who have taken part in the previous seasons of "" will be back for one more round on the reality show. Called "Project Runway: All Star Challenge", the two-hour special edition will serve as the warm up for the long-delayed sixth season premiere on Lifetime.

The eight designers will compete for a $100,000 prize in cash. Once again they will create a design that will have to suit the theme and the judges' favor before one winner is declared. Coming back as the mentor on the workroom is Tim Gunn and returning to criticize the all-star designers are , Michael Kors and Nina Garcia.

July 22, 2009 09:17:43 GMT

One celebrity who may participate in the upcoming season of "" is revealed. Ashley Hamilton, an actor who is also known as the son of George Hamilton, reportedly is working on a deal to compete for the disco ball in the ninth season.

Should the casting report is true, then Ashley will be following his father's footstep in joining the show. In 2006, George was partnered with Edyta Sliwinska but he was the 6th to be eliminated. Ashley's mother Alana Stewart also has a reality show history, participating in the 2003 edition of "".

July 22, 2009 08:07:15 GMT

Since the series is coming to an end with the sixth season, "" is allowing fans to have a piece of the island by participating on an auction. During its panel at the imminent San Diego Comic Con, "Lost" will display some of its iconic props and sell them to the highest bidder after the series finale in May 2010.

"In celebration of our fans around the world, Profiles in History has been selected to auction a selection of original props, set pieces, costumes and collectors' artifacts from the entire series in order to give our fans a chance to own a piece of one of the greatest, most iconic shows in history," ABC announced. "A first look at some of these items will take place at this year's San Diego Comic Con."

July 22, 2009 07:12:18 GMT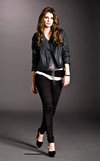 Whether 's health concern will affect her stint on "" is clarified by her publicist. Craig Schneider released a statement to The Associated Press on Tuesday, July 21 that the actress is "still seeking treatment but making improvements," and thus will be able to go back to work in time.

Schneider refused to go beyond the status of Barton's health but said that she will report to work later this month. Furthermore, a spokesman from The CW also confirmed that the production wheel will go in motion starting July 31, just in time for Barton to catch up.

July 22, 2009 06:25:45 GMT

CBS has started giving "" a housewarming party by re-airing the past episodes and releasing a new promo. On Tuesday, July 21, the Eye Network aired the first episode of season 5, "Soul Survivor", and released a promo that shows the transition from NBC to CBS.

In the promo which is titled "Welcome to the CBS Family!", the cast, including lead actress , explain what's the deal with the show. They emphasize on the presence of thriller, supernatural phenomenon and suspense on top of the normality of a harmonious family.

July 22, 2009 04:16:50 GMT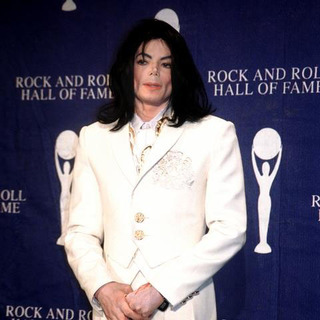 It looks like there won't be a tribute concert for being aired on TV. A report from Los Angeles Times suggests that the deal between AEG Live, who promotes the concert, and NBC has reached a dead end. A source said that NBC is not willing to pay $20 million for the license fee, neither are other networks who initially participated in the bidding war.

One of the reasons that prompted the networks to lose interest is because there would be no new footage of Michael Jackson performing or any other exclusive footage which are worth the staggering price AEG put on the tag. "And the cost of that thing is $20 million? With no Michael Jackson? Ha!" said one network source who requested anonymity.

July 22, 2009 03:33:17 GMT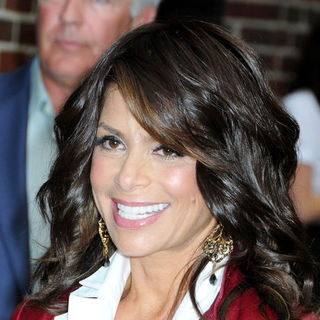 wants to clear the mist that nothing has been decided yet on her "" contract. "Hey guys, I have not made a deal w/ #IDOL. Don't know how that rumor got started but it's not true as I still haven't heard from the producers," Paula tweeted on late Tuesday, July 21.

Paula's post was in response to the reports that her contract renewal is done deal. Fellow judge Simon Cowell also added fuel that she will be back for the ninth season, saying "She'll be fine. She'll be on the show. I don't get a lot of say. I've just made it clear that I want Paula on the show."

July 22, 2009 02:39:59 GMT

In a bid to promote her latest comedy "", visited "" on Monday, July 20 only to also talk about her show "". The actress who portrays the terminally-ill Izzie on the ABC series spilled that the cast were back filming on July 15 and they must endure long working hours.

"Our first day back was Wednesday, and I keep saying because I hope it embarrasses them - a 17-hour day," Heigl told Letterman. "I think it's cruel and mean." She then continued describing how the first day of work was with her best friend no longer there. "It was kind of great to be back. All my friends are there and at this point, they're sort of like family, but it was a little weird because T is not there anymore," she said.

July 21, 2009 09:06:16 GMT
Words on the block, will revisit the reality show world. The ex-husband of , who did "Britney & Kevin: Chaotic" in 2005 with the pop star, reportedly is on the verge of signing a deal to star in a new show.

Furthermore, E! News shared that Kevin's girlfriend, Victoria Prince, as well as his two sons with Britney, Sean Preston and Jayden James, will be joining him on the show. "Victoria is a big part of the series," a source informed E!. "They are not engaged, but she lives with him full-time in his place in Encino."

July 21, 2009 08:07:33 GMT

One week before Jillian Harris has to land her decision on who she would want to marry, "" airs a special episode. Bringing back the guys whom Jillian has dumped in the previous weeks, the episode is called "Men Tell All" and it shows the guys' side of story.

As many as 13 guys, including foot fetish Tanner P., punch bag Juan and least favorite contestant Dave got the call back to appear in the episode. Missing from the line-up were Reid, who was eliminated last week, and Wes whom the producers didn't invite back due to a specific reason.