November 25, 2009 03:40:11 GMT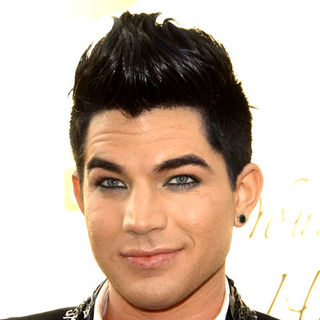 What ABC lost is CBS' gain. has confirmed that he will still be performing live on Wednesday, November 25, only it will be on The Eye's "The Early Show" instead of "".

Adam invited criticisms when he made an impromptu performance at American Music Awards on Sunday that included a middle finger sign to the audience, an oral sex simulation and a kiss with his male keyboardist. ABC released a statement saying, "Given his controversial live performance on the AMAs we were concerned about airing a similar concert so early in the morning."

November 25, 2009 02:53:05 GMT

The first network to have the full midseason schedule announced, FOX puts "" on a three-month-plus break. The musical show will wrap its first half of season 1 on December 9 and only returns for the rest on April 13. Indeed it will be paired with the performance night of "" on Tuesdays.

"Idol" will have its usual two-night shows starting January 12. Before "Glee" slips in as its partner, the singing competition will be accompanied at the 9/8c hour on Tuesdays by a new series titled "". It is an unscripted series that features America's most gifted kids as they are tested with some of the most challenging and difficult questions.

November 24, 2009 09:10:51 GMT

The first look of on "" has been shared as some promotional photos that expose individual characters are released by FOX. The actress is a new addition to the CTU team, being placed as an analyst named Dana Walsh. The role is not only recurring but regular.

Dana will work side by side with 's Jack Bauer. The character is described as "a highly respected and down-to-earth data analyst at the new and improved New York branch of CTU." She reportedly will be entangled in a romantic relationship with field agent Davis Cole who is played by another new regular,

November 24, 2009 08:38:04 GMT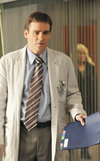 It will be a Wilson-centric episode of "" next week. When an old friend and former patient (guest star Joshua Malina) of Wilson's exhibits paralysis in his right arm, Wilson puts himself on the case. House wagers Wilson that the patient's symptoms are attributed to new cancer cells.

Wilson accepts even though he is reluctant to believe the cancer has returned. With the help of the team, Wilson works to diagnose the patient more optimistic results, but when things take a turn for the worse, Wilson must address his inability to separate patient from friend.

November 24, 2009 07:57:27 GMT

Almost everything will be bigger in the sequel of "", including the romance story. said during an appearance at the recent American Music Awards that "" will witness her character taking her relationship with ' character to the next level.

MTV News caught up with Lovato on Sunday, November 22 and asked whether Mitchie and Shane will share more kisses. "I don't know. You'll have to watch for it," the actress said. "We upped the romantic scenes between my character and Joe Jonas'."

November 24, 2009 07:01:56 GMT

Things happened in contrary to two of ABC's shows, "" and "". While the latter is resuming its production after taking a break, the former is shutting down its. ABC has pushed the brake on "FlashForward", putting it to rest for six days in order to "boost the writing". This is actually something which the producers had planned all along.

A rep of the show said, "They want to maintain the high quality of the show, and this gives the writers the opportunity to do so." The series about mysterious global blackout will begin filming again on Monday, November 30 for the 13th episode. The series is not exactly a stellar performer with it hitting a series low on last Thursday, November 19.

November 24, 2009 06:35:34 GMT

On Monday, November 23, "" officially ended its five-year run on TLC. opened the series finale, stating her belief that the reality show is only doing her and the kids good. "This is a very bittersweet goodbye," Kate said. Talking about the end of the show, she added, "I feel like it's been taken from us, from me and the kids."

Although this could be the last chance they are seen on the same screen together, Kate and chose to do separate interviews and activities with their kids. Kate took the children to an organic farm where they get to feed calves. Kate managed to slip in a joke about the little cows peeing because her children scared them.

November 24, 2009 04:35:42 GMT

In the "" finale this week, it all came down to three couples and three dances that will determine who wins the disco mirror ball this season. Each of the celebity dancers, , and , has to dance favorite dance of the season, a freestyle and a megamix.

Kelly and partner Louis Armstrong kicked off the finale with Argentine Tango. Carrie Ann Inaba gave Kelly a tip during the rehearsals, saying that she should loosen up and focus on the intimacy. The dance earned Kelly a praise from Inaba for the emotional connection and a criticism from Bruno Tonioli for her loose hand. Score: 9-9-8, a total of 26 out of 30.

November 24, 2009 03:31:12 GMT
The holiday has arrived, NBC is all set to launch its annual Macy's Thanksgiving Day Parade. Before the event goes live on Thursday, November 26, the Peacock has given a preview of what to expect this year including a glimpse of the turkey float, Uncle Sam balloon as well as Santa and his elves on the sled.

In its 83rd year, the parade will be hosted by Meredith Vieira, Matt Lauer and Al Roker. The moving troupe will take a new route this year, moving stages down the historic Broadway route beginning at 77th Street and Central Park West. "Dramatic changes in the mid-town landscape will divert us for the first time from the fabled Broadway route we have followed since our first Parade in 1924," Exec Prod Robin Hall said.

November 24, 2009 02:51:01 GMT

FX has secured the TV rights to "" franchise in a deal with Summit Entertainment. All the four films including "The Twilight Saga's Breaking Dawn" which has not been officially greenlit by Summit will be aired on the network starting late 2011.

The 2008 and first movie, "Twilight", will kick it off in 2011 and be followed with the sequel, "", the next year. "Twilight" will first air on Showtime on January 23, 2010. "New Moon" has been released on theaters across the United States since Friday, November 20 and raked in $142.8 million in the box office.

November 23, 2009 09:22:35 GMT

"" finally believes he understands the beast known as Trinity. But when a ten-year old boy goes missing, Dexter is forced to question everything he's learned up to this point. It's a race against the clock. And with each step forward, Dexter has to confront the real possibility that he may have more in common with Trinity than he'd like to admit.

Secrets abound - from Cody, who is forced to defend one of Dexter's lies, Masuka, who can't bring himself to confess what he witnessed at Thanksgiving, and Debra, whose recent discoveries force one of Miami's finest into making an impossible decision. "Lost Boys" airs on November 29 at 9/8c.

November 23, 2009 08:15:07 GMT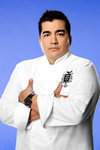 The Chairman declared that "" of season 2 is Jose Garces. The executive chef from Philadelphia entered the final battle against chef Jehangir Mehta and came out victorious. His technique in cooking played a huge role in his victory because it triumphed over Mehta's praised creativity.

The secret ingredients of the finale were racks and ribs such as pork baby back, spare, beef short and country. The finalists had to make five dishes that best represent America's melting pot while still being creative. Garces created buffalo rib steak au poivre; Mexican-style braised carnitas taco; Pork loin with herbs; Spanish pizza with beef short ribs; and Baby back ribs with spicy BBQ sauce.

November 23, 2009 07:33:31 GMT

The report that will get a huge deal for starring in the TV version of "" is dismissed. A representative of Summit Entertainment that distributes the movie has denied that there is any truth to the story.

Over the weekend, a news was quick to spread that Pattinson will get $500 million if he agrees to star in a television series based on "Twilight". The number reportedly will be the biggest contract in Hollywood history with the actor landing as much as $1.5 million per episode.

November 23, 2009 04:17:06 GMT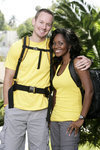 This week on "", the order of team check-in did not change from last week's. Brian and Ericka finished last but fortunately they were spared being sent home. The third non-elimination round happened again in the tenth leg, meaning there will be four teams in the final.

Megan and Cheyne who statistically have been on top of their game, won a trip for two to Lanai, Hawaii after finishing first. Flight Time and Big Easy were the second team to arrive, followed by Sam and Dan. As the fourth and last team to step on the Pit Stop mat, Brian and Ericka would have to perform a Speed Bump next week and fight their way to the top.

November 23, 2009 03:22:12 GMT
is taking a leave from filming her new sitcom "" to attend to a family matter. "We can confirm production on Cougar Town has been temporarily shut down in order for Courteney to deal with a private family matter," an ABC rep released a statement on Sunday, November 22.

Although what kind of family affair is not disclosed, ABC said that the absence won't affect the show immediately. Cox apparently has shot enough episodes to keep fans entertained until early next year. At least three episodes have been completed and will be aired on November 25, December 9 and January 6, 2010.