May 13, 2010 08:51:18 GMT

For winning the 14th cycle of "", Krista White earns a contract with Wilhelmina Models, a $100,000 contract with CoverGirl cosmetics and a six-page spread and cover of Seventeen magazine. The model hailing from Pine Bluff, Ark. beats Raina Hein in the final commercial ad and final runway walk.

"Krista, you are amazing. You are the embodiment of America's Next Top Model," told Krista after revealing the win. "You came in here and you didn't know what you were doing but you learned and you listened and you blossomed. There is an honesty and a rawness about you that is so beautiful and we think you could have an international career."

May 13, 2010 08:06:04 GMT

A visit to the set of "" reveals each cast's intake to the third season. The featurette is arranged in a way that two actors, be it a season regular or the guest star, sit together to discuss what will happen in the chapter that begins airing on HBO June 13.

is paired with who depicts werewolf Alcide. "When Sookie meets Alcide, she's all lonely and sad because Bill has been taken," Paquin says. who plays Jessica says, "Bill is missing from my life. I'm sort of left alone to my devices."

May 13, 2010 06:41:19 GMT

Long-running U.S. soap opera "" is leading the charge for this year's Daytime Emmy Awards after landing a whopping 18 nominations. The series, which " star joined for a brief stint last year, will face off against ", which garnered a total of 16 nods, for Outstanding Drama Series.

Soap operas are poised to steal the show - following with 13 nominations each are "" and canceled drama "". "" and "" also received 11 and 10 nominations, respectively, and "" earned nine.

May 13, 2010 06:22:56 GMT

is held at gunpoint in the season finale of "". When an 8-year-old boy is kidnapped off a city street, Detectives Olivia Benson and Eliot Stabler are called to investigate.

They soon find that the boy is in his father's custody, and his mother has a history of overstepping her bounds. When pushed to the limit, the boy's mother pulls out a gun points it at ADA Jo Marlowe (Stone) and pulls the trigger.

May 13, 2010 04:41:01 GMT

"" is two weeks away from its season 6 premiere, thus ABC is ready to reveal the men who will compete for Ali Fedotowsky's heart. From the 25 eligible bachelors, it's noticeable that there are three guys by the name of Chris, two of Craigs, two of Johns and two Tylers.

Ali is especially fortunate in the way this season's men do pretty decent jobs for living. Her selection ranges from a real estate developer to retail manager to catering manager. There's also a weatherman and entertainment wrestler. In terms of age, Ali who is 25-year-old, can choose men between 24 and 34-year-old.

May 13, 2010 04:22:07 GMT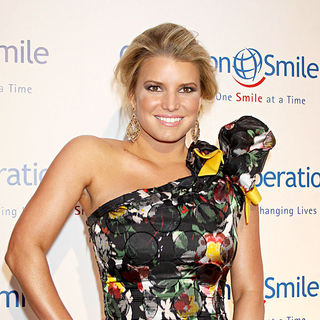 has returned to acting with a guest role in hit U.S. TV show "". The singer has supplemented her music career with a string of acting roles, including a turn in 2005 movie "" and 2007's "".

She has also enjoyed a string of cameo appearances in That '70s Show. Simpson has now revealed she's spent two days filming a guest slot in "Entourage" alongside and , reportedly playing herself.

May 13, 2010 02:50:53 GMT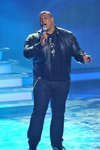 "" reveals a shocking result this week as Casey James advances to the Top 3 and Michael Lynche goes home. said almost 37 million votes came through in movie songs week but Big Mike who sang "Will You Be There" by doesn't get enough to get him in the final.

Casey was in fact the first to be announced safe, followed by Lee Dwyze. Viewers were then left dreading at the thought of going home, especially since the judges loved her rendition of ' "I'm Alright". But it was Mike who eventually has to end his journey.

May 13, 2010 02:25:59 GMT
"" star and "" actress are appointed as the announcers of 62nd Primetime Emmy Awards nominations. They will jointly read out the names of actors, TV series, TV movies and miniseries receiving a slot to compete at the biggest television event on July 8 at 5:30 A.M. from Goldensom Theatre in Los Angeles.

"I'm so honored to be announcing the nominees for the 62nd Annual Primetime Emmys. It's been such an exciting year for television, and I'm happy to be a part of it," said Vergara. McHale chimed in, "I have two children, and I've never woken up this early for anything."

May 12, 2010 09:34:09 GMT

The women of "" gave an interview to reveal more about their different personalities before the show debuts on June 20. The six lesbian women living in L.A. open up about how their friends describe her, when they first find out they are attracted to same sex, and strangest places they have had sex in.

Nikki, an executive in Hollywood who is engaged to fellow cast Jill, says that her friends describe her as "funny" and "over achiever". Meanwhile, Rose who is the inspiration behind "" character Papi, says that she is a player, a reformed player.

May 12, 2010 09:10:05 GMT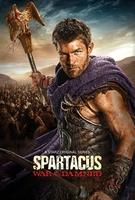 and have been brought back from the dead for a prequel to hit U.S. cable series "Spartacus: Blood and Sand". The TV couple were slaughtered in the bloody finale to the ancient Roman drama, which aired last month, but they'll revive their scheming characters Batiatus and Lucretia in a six-episode prequel.

The project comes as the show's slave star battles cancer - the actor, who played the title character, was diagnosed with non-Hodgkin lymphoma earlier this year.

May 12, 2010 08:32:33 GMT

"" takes a different approach in promoting the upcoming episode by releasing the trailer of a faux movie which will be a major part of the episode's story. Future Ted recalls the day he took a date (guest star ) to see a new hit movie called "The Wedding Bride". The trailer of the said movie is the one released this week as a promo.

Ted is shocked to learn the story is loosely based on his life, and that it was written by Tony, the man Stella left him for at the altar. In the fake movie, stars as Stella, Jason Lewis as Tony and Chris Kattan as Ted. Future Ted said the so-called movie would hit theaters in May this year.

May 12, 2010 07:05:45 GMT

The third of six minisodes "A Drop of " has been released, featuring a scene between Sookie, Tara and Lafayette. Though the flamboyant cook is included in the minisode, he only plays a minor role in the scene for it was all about Sookie and Tara having a cat fight.

It begins with Sookie showing Tara a beautiful dress that Bill has given her. Tara, right on her suspicious mind and still unhappy with the fact that her best friend is dating a vampire, asks Sookie where she thinks Bill get the money. Sookie is caught red handed not knowing what her lover does for a living. The conversation soon turns into an attack towards each other's spouses.

May 12, 2010 04:28:50 GMT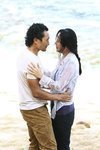 There's only one more episode of "" before the series comes to an end with a two-hour season finale on Sunday, May 23. The preview offers, as usual, no new footage or conversation but uses ' "The End" as the background sound.

Since the official synopsis is yet to be released, one can only hang onto the episode's title to guess what may come up in the episode. "What They Died For", hopefully will explain why [Spoiler Alert] Sun, Jin, Sayid and other characters have to be killed in this week's episode.

May 12, 2010 03:37:36 GMT

's episode on "" may have aired on Tuesday, May 11 but Harpo wants to make the most of it that they have invited the 16-year-old for further Q & A session. In a video labeled "Backstage At The Oprah Winfrey Show", Justin answered some additional and lighter questions after doing the taping with .

When asked how he felt appearing on the show for the first time, Justin said "It felt great. I was really glad I came out here and do what I love to do and doing it on Oprah was amazing." He further talked about why he loves his mom, his version of a perfect girl, who he wants to work with and what's hanging on his bedroom wall.

May 12, 2010 02:56:08 GMT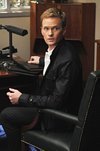 Next week, "" will present two guests who are expert in their respective fields. who has numerously shown off his musical skill through some stage productions and the opening number at 2009 Tony Awards, comes on board as Will's former high school nemesis by the name of Bryan Ryan.

Also, Joss Whedon, the acclaimed creator of many sci-fi series such as "Firefly" and "" is assisting behind the lens as director. "There's a terrific episode which Joss Whedon directed which really focuses on Artie's character and focuses on the emotional journey he has to go through being in a wheelchair," producer Brad Falchuk told Zap2It.