June 16, 2010 03:15:16 GMT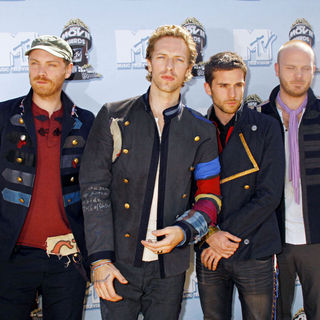 British rockers have issued an apology to the makers of hit U.S. show "" for turning down a request to use their music on the program - and they have backtracked by giving producers access to their full catalogue. Creator Ryan Murphy asked the "Yellow" hitmakers if he could showcase their songs for a special episode, but the band turned him down.

After the success of a tribute show in April, the rockers have now admitted to Murphy they "were wrong" to have snubbed the opportunity and have offered him full use of their entire music catalogue.

June 16, 2010 03:13:39 GMT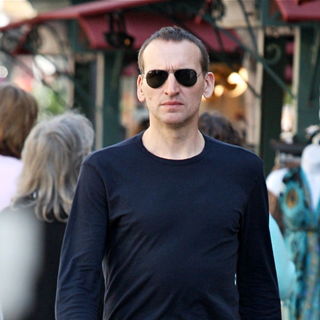 Former "Doctor Who" star Christopher Eccleston has criticized TV bosses behind the hit show, revealing he quit the cult sci-fi series because of the way the cast and crew were treated. The "" actor played the Time Lord when the show was revived in 2004, but left after just one season.

BBC executives said at the time that he left because he was tired and didn't want to be typecast - but Eccleston has dismissed their claims. He tells Britain's Radio Times, "They handled it very badly but issued an apology."

June 16, 2010 02:36:48 GMT

The numbers are in, HBO's effort in heavily promoting "" season 3 did not go in vain. The new season was off to a strong start on Sunday, June 13 when approximately 5.1 million viewers tuned in. It is a staggering 38% increase over the second season debut and 19% more than the season 2 average.

When summed up with the 11 P.M. encore broadcast, the number drew a total of 6.4 million viewers. 5.1 million however is not the show's highest peak for an August 2009 episode took in 5.3 million. Nevertheless, "True Blood" is on the run to become HBO's most successful investment after "The Sopranos" and "Sex and the City".

June 15, 2010 09:29:45 GMT

Jonathan Novack the weatherman and Jesse Beck the general contractor have been eliminated from "". Ali Fedotowsky chose to let them go in the fourth episode airing Monday, June 14, leaving nine including bad boy Justin Rego to compete for her heart.

Both Jonathan and Jesse were in the group date along with Roberto, Craig, Kirk, Frank and Ty. These men were pitted against each other in an audition for "The Lion King" stage performance in order to win a date with Ali. Roberto won the challenge, leaving Jesse who was lauded for his golden voice and the rest of the boys in dismay.

June 15, 2010 09:12:57 GMT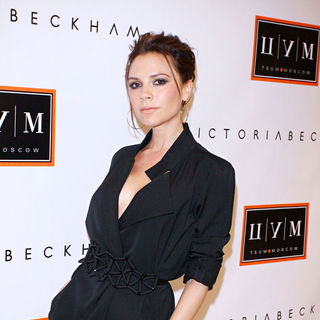 has joined the growing list of celebrities swimming to Bikini Bottom for a cameo appearance in animated kids show "". The former jumped at the chance to voice a mermaid character on the show because her three sons are big fans of SpongeBob.

She follows in the footsteps of , , and original TV "Batman" Adam West. And she can't wait for her boys, Brooklyn, Romeo and Cruz, to catch the show when it airs in July.

June 15, 2010 09:03:12 GMT

"" star has dismissed reports suggesting will be sinking her teeth into the hit TV drama. The "" star is a huge fan of the vampire series, and website gossips have begun to speculate about a possible role for the actress.

But Aussie actor Kwanten insists there are no plans for the 23-year-old songstress to join the show. Asked if Lohan is being lined up as a castmate, he tells E! online, "Not in the forseeable future."

June 15, 2010 08:51:44 GMT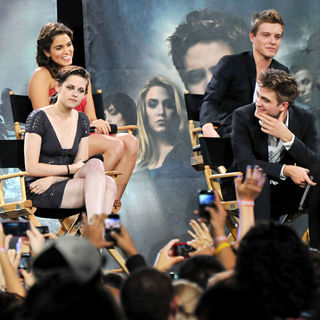 is lucky to get not only one or two of "" cast to visit "" but almost everybody. The talk show host has invited from to to attend a special episode which is called "Jimmy Kimmel Live: Twilight Saga: Total Eclipse of the Heart".

Other confirmed actors on the show are , , , , , , and . ABC said that "Kimmel Live" will be the only primetime special where the cast of "Eclipse" will turn up.

June 15, 2010 08:04:28 GMT

More and more former cast are paying "" a final tribute by agreeing to come for at least one episode. Following the news that who plays Matt will return to the show that catapulted him to success, EW said that and have also struck similar deal.

However, unlike Gilford who is scheduled to appear in four episodes including the season finale, Palicki has less episode commitment. The actress who tackles the role of Tyra is likely to come back in the last two episodes while Kitsch who plays Tim will join Gilford in the final four.

June 15, 2010 07:22:04 GMT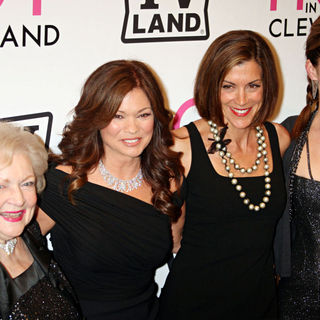 showed her best smile when attending the special red carpet event for "". The television world's hottest commodity showed her support to the new TV Land series by coming to the premiere held at New York City's Crosby Street Hotel on Monday, June 14.

She was accompanied on the photo call by her co-stars , , and who were all dressed up in black. Beside the main cast, there were also familiar faces on television such as , , Christian Siriano, , and .

June 15, 2010 05:02:44 GMT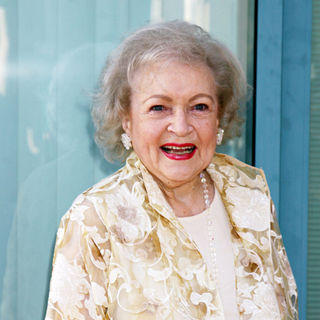 Beloved actress has ruled out boosting her career comeback with an appearance in a reality TV series, insisting she's not a fan of the popular genre.

The former "Golden Girls" star has breathed new life into her TV career at the age of 88, recently launching her own U.S. comedy series "", and delivering a highly-anticipated performance on sketch show "".

June 15, 2010 04:33:31 GMT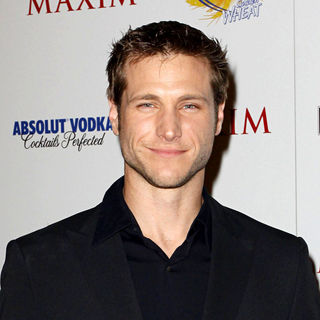 "" star Jake Pavelka will finally do fiction for he has been cast to play a role in Lifetime's "". "I am honored to be a part of 'Drop Dead Diva' this season, and cannot wait to meet the cast and crew," Pavelka said.

He went in audition and right away won everyone's attention. "When Jake came into the office to audition for the role, the whole production came to a stop. Everyone wanted to talk with him. He was so gracious and charming. He was spot-on and won the role in the room," creator and executive producer Josh Berman recalled.

June 15, 2010 04:23:48 GMT

is set to follow in the footsteps of talk show queen after signing a deal to develop her own TV series with the media mogul. The Playboy model-turned-actress has landed a development deal with Winfrey's Harpo Productions.

Harpo executives have not elaborated on the content of McCarthy's series, but they insist it won't be in a similar format to the TV star's current U.S. chat show, "", which will go off the air next year. Executives have yet to confirm if McCarthy's series will launch on Winfrey's new TV network, the Oprah Winfrey Network (OWN).

June 15, 2010 03:54:05 GMT

AMC has started airing the promos to the fourth season of "", releasing three videos that have different point of views from two of the main characters. The first one is a mash up of scenes from the new season which will see Don Draper starting a new ad agency after his life fell out of control in the third season finale.

The second promo recalls the time Don as a man who has it all before his wife Betty opens the Pandora box. The lead male is giving himself a fresh start at work when Betty kicks him out of the house and takes the children with her.

June 15, 2010 02:57:33 GMT

The names that will compete in the television category of 2010 Teen Choice Awards have been unveiled. "" and "" are close to dominate the list but it is "" that has the biggest chance in multiple winning with its six nominations. Naturally by network, it's The CW on the lead.

"Gossip" is followed closely in the drama category by "" which earns four. They have a stiff competition in the category of Choice TV Actor where two of "Gossip" cast and will battle it out with "Teenager" cast Ken Baumann and .

June 14, 2010 08:51:41 GMT

"" season 3 officially kicks off on June 13 and the story of Sam's family continues to peel away in the second episode. In "Beautifully Broken", Tommy puts his rifle on Sam's temple, not knowing who he is. Sam tests the strength of his family bonds.

Meanwhile, the show welcomes a new vampire in Bon Temps. Played by "" alum, , bloodsucker Franklin Mott is the new love interest of broken-hearted Tara whose boyfriend Eggs was possessed by demon and killed last season. Described as tall, dark and handsome, Mott is to share an immediate and torrid connection with Tara when he steps in the Merlotte's.