May 19, 2010 08:06:55 GMT

It's a bad day if you have three names and you're a U.S. TV star - and ' long-running shows have been canceled. Hewitt's spooky drama "" and Louis-Dreyfus' comedy "" have been axed as part of a sweep by TV bosses at CBS.

Comedy "", cop drama "", "", "", and "" have also been canceled by the network executives.

May 19, 2010 07:42:13 GMT

ABC Entertainment Group president Stephen McPherson appeared before advertisers on Tuesday, May 18 at Lincoln Center to make a presentation of its new series. The Alphabet has picked 10 newbies but only some of them will be debuted this Fall. The rest, along with "" and "" are reserved for Midseason.

"Our passion for great storytelling is at the core of everything we do," said McPherson in the press release. "Finding and supporting writers, directors, producers and actors who share that passion is critical to our success. Our shows are the product of these collaborations, and we are thrilled to add 10 new series to our schedule next year."

May 19, 2010 06:36:15 GMT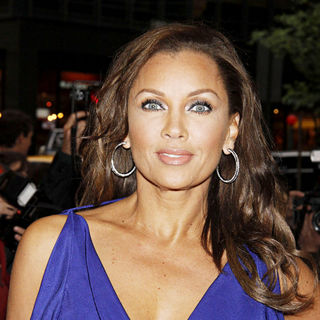 sticks to ABC, switching show to "". The former cast of now-canceled "" will not only do a guest starring appearance on the drama show but will be part of the series regulars next season.

Creator Marc Chery shared to TV Guide magazine, "I'm a big fan of Vanessa's work and I'm so excited that she'll be moving into the neighborhood next season to cause trouble in all the ladies' lives." However, Vanessa won't be the biggest piece of pie in next season's storyline. Marc said, "I think our mystery is going to involve Paul Young [returning cast member Mark Moses]."

May 19, 2010 04:20:27 GMT

The long-awaited episode of "" which pays tribute to will be aired next week. Mr. Schue announced that they would channel the controversial singer and the club decides to go full throttle by wearing some of her famous outfits.

Kurt is to perform "Bad Romance", joined by the girls while Rachel and Shelby Corcoran will team up in an acoustic version of "Poker Face". Meanwhile, the boys will perform numbers such as "Beth" and "Shout It Out Loud" which features Finn on drums.

May 19, 2010 03:52:26 GMT

The end of "" is numbered by days and a preview from the series finale has been released. "The end is a statement that can be both thrilling and bittersweet," the narrator says, adding that Jack, Kate, Sawyer, Hurley and Locke will be there for the finale farewell.

In order to tie all loose ends, creators Damon Lindelof and Carlton Cuse have made a deal with ABC to extend it to two and a half hours instead of the original two hours. The finale is thus a five-and-a-half-hour event on May 23, beginning at 7 P.M. with "Lost: The Final Journey" and ending at 1 A.M. with ": Aloha to Lost".

May 19, 2010 03:36:22 GMT

and have opened up about a year after his death - for a new TV tribute created by the King of Pop's best pal, David Gest. Gest has grilled members of the Jackson family as well as the "Thriller" legend's pals Robinson, Houston, and Petula Clark for his four-hour 'popumentary', "The Real Michael Jackson".

The show includes an interview with Jackson's eldest sister Rebbie, who discusses the singer's alleged pill addiction, while his beloved mum Katherine pays a touching tribute to her son. Gest explains, "I have spent the past three months traveling the world interviewing people who were most important in (Jackson's) life. I believe this popumentary will entertain and educate in equal measures about who the real Michael Jackson was. I hope this will serve as a lasting testament to the compassion and love that he had for all mankind."

May 19, 2010 02:48:42 GMT
"" began the Top 3 performance with Casey James. In the first round the contestants are allowed to pick any kind of song that they would like to sing while in the second round, they would do the judges' choice.

Casey kicked it off with "Okay, It's Alright With Me" by Eric Hutchinson. said, "I wish you would have brought it. It needed to really blow us away." was none too pleased with the result either, saying "I think that was a dud song choice I'm afraid, but you sounded good" and adding that it was like a salad.

May 19, 2010 02:11:17 GMT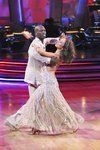 "" is down to three couples with the departure of . The NFL star was sent packing this week after scoring the lowest on Monday, May 17 performance night. In the first dance, the Waltz, he managed to pull the same score as which is 27/30 but he stumbled in the energetic Samba and earned 25/30.

Ochocinco is the only remaining competitor who owns no dancing experience prior to the show. "This was awesome," he said after the elimination. "I enjoyed the journey, I met some wonderful people, I got some great criticism that's only made me stronger and I'll miss 'em all, especially the beautiful . And in my eyes really, I've already won."

May 18, 2010 09:57:47 GMT
and his son are preparing to lift the lid on their lives in a new reality TV show. ' dad and brother are in talks with U.S. TV bosses about a project which Trace promises will "blow people's minds" when it hits screens.

In a post on his Twitter page, he writes, "First meeting went well! On to the next meeting with another TV station. This reality show with my dad and I is going to blow people's minds."

May 18, 2010 09:56:13 GMT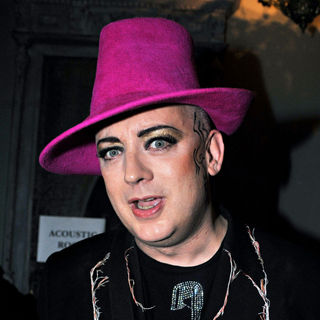 was left unimpressed by a new biopic of his life - the former Culture Club star has branded the BBC drama "lacking" and "badly written". The singer was a consultant for "Worried About The Boy", a dramatization of the singer's early years in the band, which aired last weekend in the U.K.

But the flamboyant star wasn't won over by the show, and has taken to his Twitter page to reveal his opinions of the one-off drama. In a series of posts, he writes, "Verdict, beautifully shot & styled but badly written, it lacks heart and soul! It's what happens when straight blokes write about p**fs, one dimensional but great drag! I'm glad the doc was made... it was entertaining but lacking!"

May 18, 2010 08:19:00 GMT
HBO releases the first trailer of "" season 7 which is premiering June 27 with the episode called "Stunned". The trailer offers no footage from inside the season but highlights the five alpha males hanging out at sunset with suits on.

In the season premiere, the director of Vince's latest action film talks his star into doing his own driving stunt, agitating both Eric and Ari. Turtle's attraction to an underperforming employee named Alex threatens to damage his fledgling carservice business. Ari looks to add to his resume as "the biggest agent in the world" by eying an alliance with the NFL. Worried that his holding deal is about to expire, Drama pressures Lloyd, now his agent, to land him a project.

May 18, 2010 07:27:17 GMT
FOX held its Fall presentation to advertisers at the New Beacon Theater Monday, May 17, introducing a fair amount of new comedy and drama series that will crowd the 2010-11 season. Beside debuting the first promotional photos, the network also unleashed clips for each one of them.

"Last season, we did what FOX does best: we took some risks that paid off. Now we're going to up the ante with an even more diverse and creative roster of programs for next year," said the network's president Kevin Reilly. "With three daring new dramas, a fresh new animated series and three new live-action comedies, we're positioned to rebuild the FOX comedy brand, introduce the next generation of unique characters and deliver an even more compelling experience for our viewers next season."

May 18, 2010 05:47:20 GMT

It's the end of an era when the groundbreaking and iconic action-packed series comes full circle with the climactic "Day Eight." On May 24, the Emmy-winning series "" will air its very last episode in a two-hour finale taking place between "2:00 PM-4:00 PM".

Emotions run high as the harrowing day climaxes with resolute President Taylor closing in on a world-changing peace treaty and a vengeful Jack Bauer taking matters into his own hands for one last and unforgettable job.

May 18, 2010 04:31:49 GMT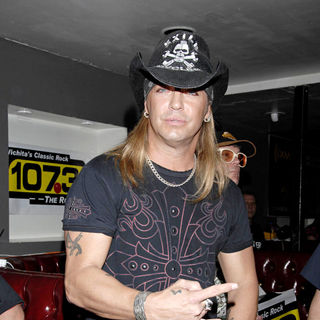 Recovering rocker is sealing his comeback by returning to work on his new documentary series to give fans an insight into his home life when he isn't touring. The frontman was forced to put his solo tour on hold and halt production on VH1 series "Bret Michaels: Life As I Know It" after he suffered a near-fatal brain hemorrhage last month.

Michaels was discharged from hospital on May 5 and has been undergoing rehabilitation sessions twice daily to prepare for his return to the stage in Mississippi on May 28. And now the singer has announced plans to give devotees a sneak preview of the series - which will feature daughters Raine and Jorja and their mother, Kristi Gibson - during a half-hour U.S. special on May 31, before its planned premiere this autumn.

May 18, 2010 03:54:31 GMT

Months of speculation that will leave "" has ended with a good news. The show lives on with the main star on board, Sheen's publicist announced on Monday, May 17 night.

"To put a fitting end on the two and one-half months of whirlwind speculation, I'm looking forward to returning to my CBS home on Monday nights. I want to thank Les Moonves for his support," the actor said in a statement, referring to President and Chief Executive Officer of CBS Corporation.