January 12, 2010 09:44:29 GMT

Simon Cowell decided to quit "" just 30 minutes before he held a press conference to discuss his future on Monday, January 11. At the media gathering, the music mogul confirmed he'd be leaving the hit talent show when his contract expires at the end of the ninth season, which begins in America on Tuesday night.

And in his first TV interview since the midday press conference, Cowell told news show Extra he made his decision just before stepping onstage. He says, "We agreed to the deal at half past eleven this morning. It literally was as down to the wire as that." The 50 year old insists it's the right time to leave the show: "I've been doing this for nine years and it's been a blast."

January 12, 2010 08:27:33 GMT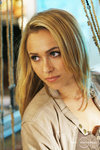 There is a shocking scene being previewed as part of the next week's episode of "". Revealing a tattoo of Claire on his arm, Sylar demands a help from her but ends up kissing her. Sylar was actually there to get answers to why he isn't quite himself.

Meanwhile, Hiro's life hangs in the balance as his brain tumor worsens, prompting him to subconsciously deal with some of his past decisions. Elsewhere, Samuel's plans to impress his long-lost love, Vanessa (guest star Kate Vernon), take a terrifying turn. "Pass/Fail" is set to air on January 18.

January 12, 2010 07:38:03 GMT
"" is losing a hunk factor with the departure of . When the show returns for the fifth season later this year, fans would not spot the depicter of Tim Riggins as much as before. Exec Producer Jason Katims said the exit was prompted by Kitsch's heavy schedule.

In an interview with E! Online, Katims said, "Taylor is shooting a movie [John Carter of Mars] and it doesn't work out with his schedule to have him on as a series regular for FNL next season." However, Katims said it is not the end of Riggins. "We are planning to have him come back toward the end of the season, and possibly do a couple along the way if we can work it out with production," he added.

January 12, 2010 07:35:06 GMT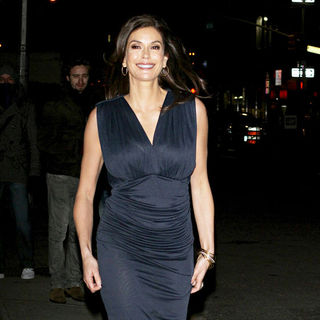 Actress spent her 45th birthday stripping off for a group of strangers as part of her role on hit TV show "". In a recent episode, Hatcher's character Susan Delfino took to the stage at a strip club to try and surprise her husband Mike, a regular at the adult venue.

The date of the shoot fell on Hatcher's birthday - December 8, 2009 - so she treated regulars at a Spearmint Rhino in California to a pole dance and striptease. She says, "We shot it at Spearmint Rhino in the Valley on my birthday so I had to strip in front of 20 strangers on my 45th birthday.

January 12, 2010 07:13:14 GMT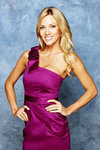 As promised by host Chris Harrison last week, the scandal in the 14th season of "" was laid out bare on the Monday, January 11 episode. Contestant Rozlyn Papa was yanked out of the show after Chris gave her the knowledge that they are in the know about her forbidden affair with one of the "staffers".

The competition started with Chris explaining the rule of the game to the ladies. Those in the group dates have the chance to win a rose from Jake Pavelka but when one doesn't get it, then she will have to wait for the rose ceremony. Meanwhile, the girl who doesn't receive rose on one-on-one date will have to leave immediately.

January 12, 2010 04:46:53 GMT

After a two-night premiere, "" is not ready to tone down the hype. Next week, the series that almost got canceled last Fall will return with the man of steel himself, . The star of "" would be Daniel Shaw, an expert of The Ring who joins Chuck, Sarah and Casey in a mission.

When Awesome is mistaken for a super spy by the evil Sydney Price (guest star ), Chuck must become his handler and show him the spy ropes. While on a mission for The Ring, they meet the mysterious Daniel Shaw. Meanwhile, Morgan gets promoted to assistant manager and must deal with Jeff and Lester's latest hijinks.

January 12, 2010 04:08:04 GMT
"" hunk and "" comedienne join the rooster of presenters at 67th Annual Golden Globe Awards. These two along with are the latest set of presenters announced for the event which will be held on January 17.

Earlier this week, organizers of the show had jotted down names like , , and last year's Golden Globes' babe . Additionally, whose latest movie "" is up for four nominations, is also in the list that includes newly-announced and .

January 12, 2010 03:18:47 GMT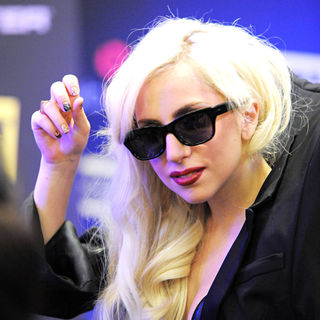 "" producer spilled that will be on the show this week, January 15. "Lady gaga next Friday everyone!," so Sheri Salata tweeted on Monday. It is still unclear whether the controversial singer would be both sitting for an interview and performing.

Since the Friday shows are dedicated for live television, GaGa will travel to Chicago on that same day. Such is not the case with "" singing sensation who is also scheduled to be on the show. Susan is set to fly in on Wednesday, January 13 for a taped appearance.

January 12, 2010 02:38:57 GMT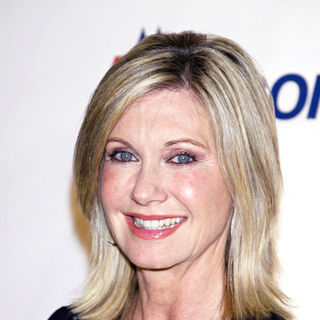 may not be in "" future, but is. The veteran actress who claimed worldwide fame through "Grease" will guest star in a Spring episode of the new FOX series, sharing screen with the depicter of Sue Sylvester, .

"I'm so excited I can't see straight! [Olivia] provided the soundtrack for my tortured adolescence," Lynch told E! Online. "Her charitable work and commitment to making others' lives and the life of the planet better is so inspiring." Sue will sing a duet with Olivia on "Let's Get Physical".

January 12, 2010 02:29:40 GMT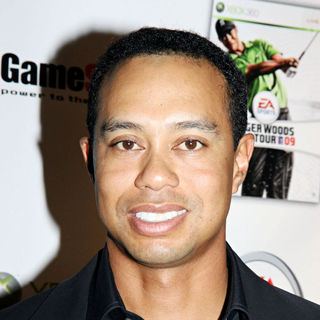 A woman who alleges she had an affair with shamed golf star is extending her 15 minutes of fame - by teaming up with another self-proclaimed "mistress" for a new TV project. Jamie Jungers came forward last year 2009 with allegations the sports star seduced her at a party in 2005 and subsequently struck up an illicit 18-month affair with her.

She is now said to be making plans with Sarah Symonds, who went public with her own claims of an affair with British TV chef last year, for a TV project to help women stuck in "bad relationships with married men." Symonds, who runs a support group for needy women, wants to film a TV special with Jungers to help raise awareness of the issue.

January 12, 2010 01:18:31 GMT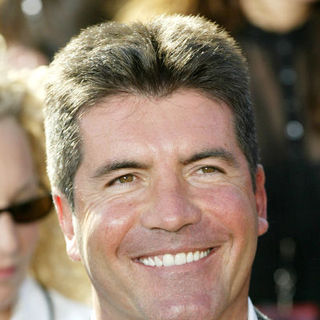 has announced he's quitting talent show "" when the new season ends in May (2010). Speculation about the music mogul's future on the show has been rife for months, with his brother Tony revealing a statement would be made in the early part of 2010 a month ago (December 2009).

He said, "A press statement is being prepared which will confirm what everybody expected: Simon will leave Idol at the end of 2010 to concentrate on bringing the American version of (U.K. talent show) "" to U.S. TV in 2011." And now Cowell has confirmed the news of his departure on the eve of the ninth series, which starts on Tuesday (January 12, 2009) in America.

January 11, 2010 09:20:10 GMT

Losing weight in a fun way, "" will be back with a new face. Instead of welcoming back , the program by Oxygen Network has found a new host in Melanie Brown. The ex member of will be running the show effective immediately in second season.

Executive Producer Dan Cutforth said some people do not feel connection with Winokur although the show received great feedback. "We didn't produce the first season of 'Dance Your A** Off,'" he said. "Oxygen considered it a huge success. They looked at some things they wanted to change."

January 11, 2010 08:49:55 GMT

"" next week will be full with Sarah's smile. For the first time since her divorce, Sarah has a new romantic interest who understands her all too well. Sarah Walker previously had a short-lived romantic relationship with French guy Luc who was portrayed by guest star .

Also in the episode called "Run Baby Run", Kevin and Scotty await the outcome of their first try at surrogacy. Meanwhile, Kitty and Robert are once again at an impasse over politics when Kitty's friend, Buffy (guest starring ), steps in where she doesn't belong.

January 11, 2010 07:41:16 GMT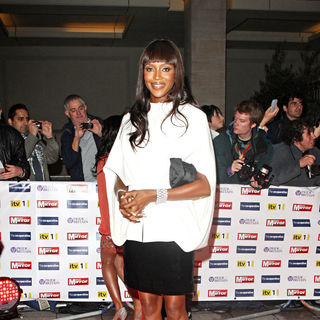 British supermodel has turned down the chance to front a reality TV modeling competition after failing to agree on the terms of her contract, according to reports. The runway beauty was offered a role hosting the U.K. version of "", which is presented by model-turned-TV star .

Campbell was in talks with TV bosses over her pay and the amount of time she would be expected to be available for the project, but negotiations fell through at the last minute, according to Britain's Daily Mail newspaper. A source says, "What was missing (in the British version) was a real diva supermodel, a British equivalent to U.S. host Tyra Banks."

January 11, 2010 07:35:08 GMT
In a series of announcements released during Winter TCA Press Tour, NBC unveiled the guest stars who come on board its midseason line-up. Among the newly-heard are going to "" and Oscar-winning actress making a cameo on "".

McPhee will play 's step daughter and potential love interest for Jeff in an episode airing immediately after the Winter Olympics coverage. Back in late 2009, it was already announced that comedian will also visit the show. NBC said he would be a young man who is interested in joining the study group and must convince them to gain admittance. Black's episode is on Thursday, January 14.