December 01, 2009 03:36:24 GMT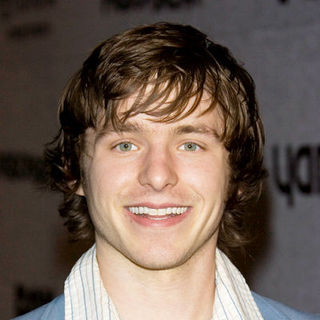 More and more actors are called to fill in the new roles of "" season 3 with the latest getting the call back is Marshall Allman. The actor who was one of the series regulars in the axed "" is on board the vampire drama as Sam's younger brother named Tommy Mickens.

In the casting call, Tommy is said to be "dirty but good looking youngster who works at a Tire Depot in Arkansas." He tends to hide his identity because his family has been owing money all over town and he is particularly unaware of who Sam is. This character will be recurring heavily in the season.

December 01, 2009 03:04:25 GMT

Producers Guild of America has unveiled its list of nominees for the 2010 batch. Noticeable from the line-up this year is the fact that cable channels are triumphing over major networks by 70 percent, showing the growth in making good shows for cable channels.

Representing the cables are the likes of "", "", "" and "" that come from AMC, Showtime, HBO and Bravo TV respectively. Meanwhile, representing the national networks are "", "", "60 Minutes" and "" which are the programs by NBC, ABC, CBS and FOX respectively.

November 30, 2009 08:28:40 GMT

The talked-about episode of "" that will claim somebody's life will arrive next week. A plane is flying too low over Wisteria Lane where the residents are celebrating the holiday outdoor. As the plane crashes down, lives are in peril.

The accident is not the only disaster in the middle of Christmas cheer. Gaby and Lynette's friendship is on the brink of collapse; Susan hatches a plan to help an irrational Katherine; Bree and Orson come to an agreement over their marriage; and Danny's vital mistake may cost Angie her freedom.

November 30, 2009 07:37:16 GMT

"" is shining in the nomination list released by Satellite Awards for its 14th year. The new musical by FOX makes the entry in every TV category possible through the show itself as well as the actors. The nominees were selected through voting by International Press Academy's members which included more than 100 entertainment journalists.

, , and represent the show for the categories of Supporting Actress, Supporting Actor, Lead Actress and Lead Actor in Comedy or Musical respectively. The show itself is being put under Television Series, Comedy or Musical.

November 30, 2009 06:26:02 GMT

One of the teams that would participate in the 16th edition of "" has been unveiled. A fan has snapped "" contestants over the weekend, with large backpacks similar to those worn by the participants of the race and matching blue T-shirts.

They were said standing in front of the gate from Chicago to Boston, meaning it may as well be early in the race. Other teams were also spotted at the international airport but they weren't immediately recognizable.

November 30, 2009 04:35:58 GMT

Dexter's worst fears have been realized. Because of Debra's unrelenting pursuit, Miami Metro is just one step away from discovering the identity of the Trinity Killer. And Dexter can't let that happen. Arthur's arrest would not only deprive Dexter of a satisfying kill, it would also expose the secret life Dexter's been leading in his pursuit of this monster.

Dexter must take drastic action to buy himself time to deal with Trinity in his own fashion. Meanwhile, Rita decides to confide in Dexter, which doesn't go as well as she'd hoped. LaGuerta and Batista's breach of ethics paints them into a very tight corner. And Arthur, who still can't understand why Dexter didn't simply turn him in, begins his own bloody investigation into Kyle Butler.

November 30, 2009 03:55:03 GMT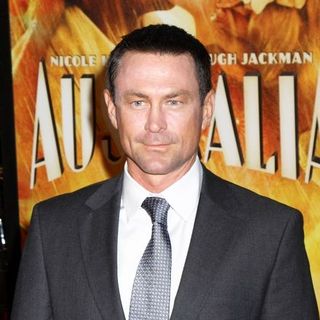 "" hired an Australian actor to play one of the new characters introduced in the third season. Grant Bowler, the actor who has recurring roles in both "" and "", will be in the vampire drama series for a not-yet-known role.

He confirmed his participation to Australia's Sunday Telegraph, saying "Mate, it's HBO and it's the King. ...It's the chance to work for an Oscar-winner [series creator Alan Ball] and alongside an Oscar-winner []." No further statement was made.

November 30, 2009 02:53:37 GMT

Despite being the last to embark on this leg and having to perform the compulsory Speed Bump, Brian and Ericka managed become a finalist team on "" season 15. The interracial couple overtook Flight Time and Big Easy in the eleventh week by finishing third. The Globetrotters therefore, are eliminated.

Brian and Ericka were the last team to arrive last week, but they were given a second chance through non-elimination round. This week's episode kicked off with a brief recap of what happened when the married couple received the good news. In the Speed Bump, Brian and Ericka had to find an M1 lounge bar, prepare an absinthe and drink a shot.

November 28, 2009 07:26:32 GMT

"" is looking forward to have some fun in the Bahamas next week with as the guest star. In the steamy Bahamas, the love triangle between Betty, Matt and Amanda explodes, and romantic pairings abound. Things should be dreamy at the Atlantis resort, where even Shakira is staying.

Shakira has been on the show's wish list for sometime but it only happens this season. "We've mentioned her several times over the course of the series and have always wanted to work with her. She's an enormous Latina icon, as is Betty, and we thought it was a perfect fit," showrunner Silvio Horta said.

November 28, 2009 06:01:27 GMT

It has been over two weeks since the public voting of new Victoria's Secret model was opened. Two girls have come out as the finalists and they are both blond and coming from California. Either Kylie Bisutti from Simi Valley or Jamie Lee Darley from Brentwood will walk down the sexy runway on December 1 to join the other angels.

"Ironically Kylie and I, we were the closest girls in the house," Jamie comments on them advancing to the next round. Now that they are competing against each other, Jamie admits that they "haven't stayed as close." Kylie herself is more than excited to be a contender. She says, "It's been my absolute dream to be a Victoria's Secret model. I was born to walk that runway, I have the longest legs."

November 28, 2009 04:31:12 GMT

The end of "" this year will be marked with the club going to sectionals. Photos from the Fall season finale have been released to reveal the team's effort to win the competition. In one picture, Kurt, Puck and Jacob are seen sitting together to discuss a strategy.

Sectionals is finally here for the Glee Club, but when Quinn's secret unravels, the club may not be able to recover in time to compete. Meanwhile, Sue's scheming hits an all-time high, and with Emma and Ken's marriage looming, Will makes a decision that could change his life forever.

November 28, 2009 03:50:20 GMT

"" shares a good first look at two members of Justice Society of America (JSA) who will appear in the two-hour event next year. Brent Stait and Britt Irvin dressed up in costume to portray Doctor Fate and Stargirl respectively in episode "Absolute Justice", airing February 5.

Doctor Fate, in the comic version, possesses mystical powers which can be associated to sorcery. With the Helmet of Nabu, he is resistant to injury and has super power strength. Meanwhile, Stargirl is a trained gymnastic and thus she has the agility needed to fight. She also has a Cosmic Converter Belt which can shoot stars.

November 28, 2009 02:59:34 GMT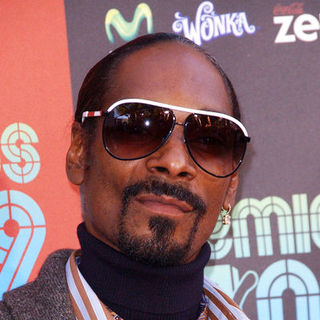 Television world may lose for daytime but it may gain . The rapper has projected an interest in having his own talk show premiered after Oprah steps down from her throne in 2011.

"I'm trying to proposition the networks right now. If you're wanting to hire a nice black exciting young male who wants to turn the TV world right up - get at me," Snoop gushed. "I heard Oprah Winfrey is leaving and there ain't nobody do what Oprah did but ahem - hello! Hello!"

November 28, 2009 02:26:54 GMT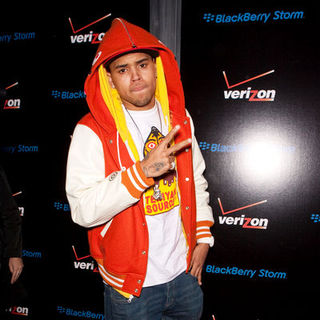 With his album coming out on December 8, is making his presence more apparent by agreeing to appear in several talk shows, even if it means he has to talk about the infamous incident with . The latest show he is going to visit will be ABC's "20/20".

The singer had done a pre-taped interview with co-anchor Robin Roberts last weekend, discussing his assault of the former girlfriend. According to Associated Press, it is an "in-depth" talk which will air on December 11. ABC spokesman Jeffrey Schneider has confirmed that Brown will not perform live and clips from the interview will air on "".

November 26, 2009 08:55:11 GMT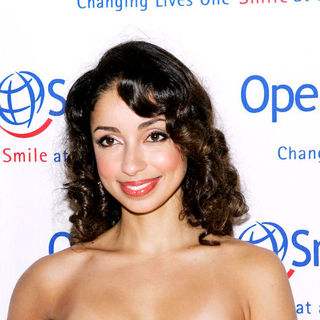 might not get the disco ball trophy on "" this season, but she earns enough credit to guest star in an NBC drama. "" has booked the singer to guest star in an upcoming episode that airs on January 6.

Her role, according to Entertainment Weekly, is the "guitar-slinging, melodramatic musician daughter of a dying 80-year-old man". The patient is under the care of 's Chloe. "Mercy", a medical drama from the point of view of the nurses, is taking a break this week and will return on December 9 before again in hiatus until next year.