June 17, 2010 03:33:39 GMT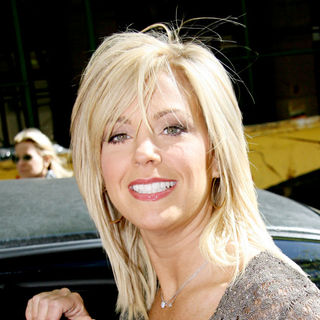 During a radio promotion for "", host Chris Harrison said that it is possible for to be the next star of "". Calling in to KIIS FM on Tuesday, June 15, Harrison was tickled with the idea of what kind of guy would dare to go through the door, knowing that the bachelorette is a woman with eight kids.

When asked by whether the report was true, Harrison recalled the time somebody said she doesn't want to do the show and him not asking her to do so. Saying it actually can be "phenomenal", Harrison said, "She's a lovely woman, as nice as can be. It would be a great show. What guy would have what it takes to just even walk in the door and say, 'Yeah, I'm gonna give this a shot'?"

June 17, 2010 02:46:39 GMT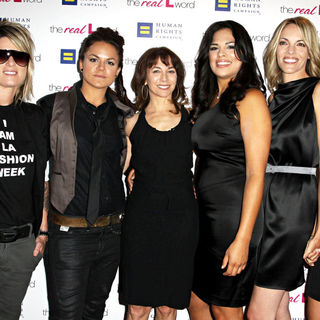 It was a women fiesta at California's East West Lounge on Tuesday, June 15 when cast and crew of "" came out to celebrate the imminent premiere. A reality show version of Showtime's now-ended "", "Real L Word" follows six lesbian women in Los Angeles.

Coming to the premiere party were Rose Garcia, Mikey Kauffman, Nikki Weis, Whitney Mixter and Jill Goldstein. The series is supposed to star another woman, Tracy, who did not join the lots on the red carpet. Producer Ilene Chaiken and Rose's girlfriend Natalie were also present along with a bunch of other guests.

June 16, 2010 09:23:48 GMT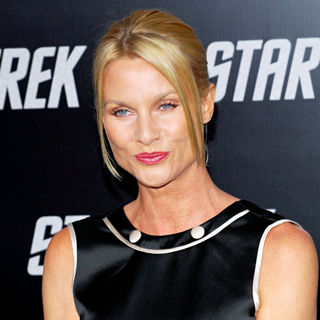 Nicolette Sheridan's assault allegations against "" creator Marc Cherry were investigated by TV bosses in 2008 and dismissed, according to a new report. The actress, who played Edie Britt on the hit show, filed suit against Cherry in April, claiming he slapped her during an argument on-set and then fired her when she complained to producers.

Sheridan also maintained that Cherry created a hostile work environment by "behaving in an extremely abusive and aggressive manner toward the individuals who work on the show". And in an updated version of the lawsuit it is revealed that executives at America's ABC network looked into Sheridan's allegations at the time - and decided not to take any further action.

June 16, 2010 08:55:15 GMT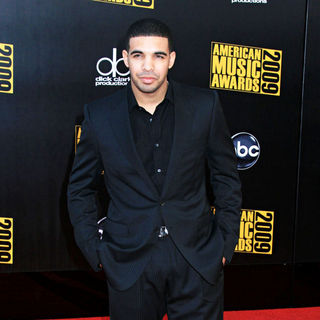 On June 23, will be the highlight of a one-hour documentary titled "Drake: Better Than Good Enough". The young MC, for the first time in his life, will open up to fans about his childhood and his rise to fame. "I have always been hesitant to share the details of my life with the world, but for the first time I am comfortable and confident that you will love this story," Drake said.

According to the press release, MTV cameras follow Drake's every move as he performs his "Away From Home" tour at college campuses across the country while simultaneously recording and releasing "". The film gives uncensored access to the rapper's most intimate moments as he deals with the reality of his rising stardom and the responsibility that comes with it, the difficulty of creating a great live show, and the pressure to deliver one of the year's most anticipated albums.

June 16, 2010 08:25:59 GMT

Both and have agreed to team up as husband and wife in HBO's new original "". These actors will tackle the title roles, Ernest Hemingway and his third wife Martha Gellhorn in a project that took James Gandofini six years to finally get a starter kick.

Based on the report by Deadline, HBO gave its green light to the original TV movie which will be produced by Gandolfini himself. Philip Kaufman, who directed Oscar-nominated movie "The Unbearable Lightness of Being" will take the directing job with a script provided by "Pollock" writer Barbara Turner and "Bad Boys II" scribe Jerry Stahl.

June 16, 2010 07:20:01 GMT

The saying "The past will come back to haunt you" is never more true than for Aria, Spencer, Hanna and Emily. In the next "", as the girls try to pay tribute to Alison's memory, the four friends are faced with unresolved issues.

Aria has an unsettling encounter with her father's former mistress, Meredith. Emily is forced to see Toby Cavanaugh in a new light. Spencer is reeling in the wake of a vengeful Melissa. And Hanna is desperate to have her boyfriend, Sean, forget the "old" Hanna. Meanwhile, Detective Wilden uses his new connection to Hanna and Ashley to his benefit.

June 16, 2010 06:38:06 GMT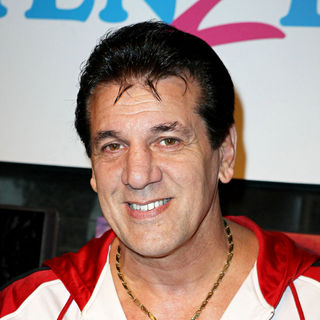 FX Network has been slapped with a $5 million lawsuit based on accusation that the network has stolen an idea to be used on "". Chuck Zito, a former bike gang member turned actor has filed the legal papers in Los Angeles Superior Court on Tuesday, June 15, demanding a sum of money to be paid.

"FX was obligated to pay Zito the reasonable value of his ideas, hire him to work on the series and afford him screen credit as creator," the lawsuit read. "Defendants breached an implied-in-fact contract with defendant."

June 16, 2010 05:04:15 GMT

TV chiefs have moved swiftly to dismiss reports U.S. newsman 's talk show will be cancelled in favor of new programming featuring "" judge .

The veteran broadcaster's nightly news show, "", has experienced a slump in ratings over the last year and bosses at the CNN network are said to be discussing a replacement for the 76 year old. Morgan - who fronts his own series, "Piers Morgan's Life Stories", in the U.K. - was reportedly in negotiations to take on the role.

June 16, 2010 04:19:13 GMT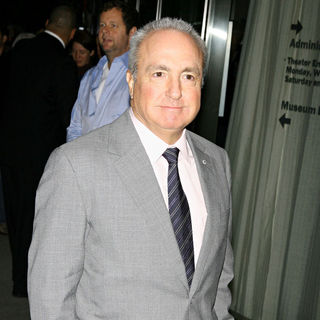 "" producer Lorne Michaels is to be honored at the 2010 International Emmy Awards gala for his work on star-studded U.S. comedy sketch show "". The SNL creator and executive producer is to receive the Directorate Award at the 38th annual event in New York on November 22.

The late night variety show has featured celebrity hosts including , and during its 35 years on air. International Academy president & CEO Bruce Paisner says: "With Saturday Night Live, Lorne Michaels opened the door to a new kind of comedy on television and since then nearly everyone has walked through it. He has changed our entertainment, affected our politics and shaped the way we view the world."

June 16, 2010 04:03:37 GMT

In the last stop to find America's best talents, the judges of "" were lucky to spot a woman with a big voice. Alice Tan Ridley may have earned some limelight by being Oscar nominee 's mother but she earned public's respect when she showed what her pipe can do.

Host asked, "Don't I know you from somewhere?" and she said with a smile, "Yes". In the backstage interview, Ridley explained her decision to join the competition. "My daughter is a big star but I'm still pursuing my dream which is to become a great singer. I've been singing since I was young. Now I am singing underground, in the subway stations. ...I love to see the smiles on peoples' faces. This is what I've been pursuing all my life. Maybe this is it, from the subway to the big stage."

June 16, 2010 03:18:31 GMT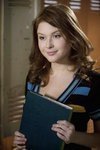 In the next "", Ben decides to try his hardest not to tell Amy about his secret. Meanwhile, Amy realizes she may have a chance to go on her music course after all. The episode is called "Get Out of Town" and will air on Monday, June 21.

Several sneak peeks from the episode have come out, one of them is for the scene where Ben discusses what happens to two girls in his life with his dad. While Ben wants to keep the pregnancy a secret, his dad tells him to be "as kind to Adrian as you would to Amy when she was in this situation."

June 16, 2010 03:15:16 GMT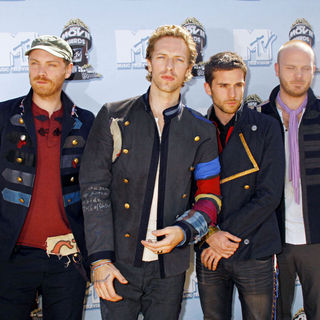 British rockers have issued an apology to the makers of hit U.S. show "" for turning down a request to use their music on the program - and they have backtracked by giving producers access to their full catalogue. Creator Ryan Murphy asked the "Yellow" hitmakers if he could showcase their songs for a special episode, but the band turned him down.

After the success of a tribute show in April, the rockers have now admitted to Murphy they "were wrong" to have snubbed the opportunity and have offered him full use of their entire music catalogue.

June 16, 2010 03:13:39 GMT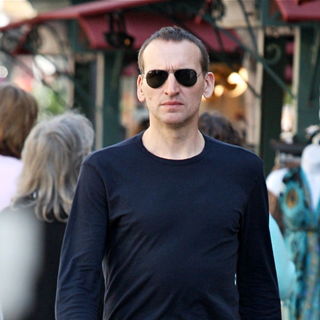 Former "Doctor Who" star Christopher Eccleston has criticized TV bosses behind the hit show, revealing he quit the cult sci-fi series because of the way the cast and crew were treated. The "" actor played the Time Lord when the show was revived in 2004, but left after just one season.

BBC executives said at the time that he left because he was tired and didn't want to be typecast - but Eccleston has dismissed their claims. He tells Britain's Radio Times, "They handled it very badly but issued an apology."

June 16, 2010 02:36:48 GMT

The numbers are in, HBO's effort in heavily promoting "" season 3 did not go in vain. The new season was off to a strong start on Sunday, June 13 when approximately 5.1 million viewers tuned in. It is a staggering 38% increase over the second season debut and 19% more than the season 2 average.

When summed up with the 11 P.M. encore broadcast, the number drew a total of 6.4 million viewers. 5.1 million however is not the show's highest peak for an August 2009 episode took in 5.3 million. Nevertheless, "True Blood" is on the run to become HBO's most successful investment after "The Sopranos" and "Sex and the City".

June 15, 2010 09:29:45 GMT

Jonathan Novack the weatherman and Jesse Beck the general contractor have been eliminated from "". Ali Fedotowsky chose to let them go in the fourth episode airing Monday, June 14, leaving nine including bad boy Justin Rego to compete for her heart.

Both Jonathan and Jesse were in the group date along with Roberto, Craig, Kirk, Frank and Ty. These men were pitted against each other in an audition for "The Lion King" stage performance in order to win a date with Ali. Roberto won the challenge, leaving Jesse who was lauded for his golden voice and the rest of the boys in dismay.