March 18, 2009 09:30:23 GMT

Bravo TV's reality show "" continues with its dating game and this week Patti Stranger takes on another Millionairess who she dubs a "superficialist" after she states that she wants a "model-gorgeous" guy. A clip entitled "Dorian Gray Syndrome" captures her insulting Pattin in a video interview, saying that Patti needs to get rid of her bangs and abrasive attitude.

Also, notorious bachelor Dave returns, enlisting Patti's help to find him yet another "perfect" mate. Frustrated with his expectations of the "Holy Grail" of a woman, Patti goes over to Dave's condo to put him in his place. When Patti realizes that he doesn't want to get rid of his at-home stripper pole and wants a woman who's comfortable with the Swinger lifestyle, she gives him a final ultimatum, "my way or the highway".

March 18, 2009 09:03:06 GMT

A new set of housewives are cashing in on the success of "" and its spin-off "". Five socialites, ranging from a cosmetologist to a single mom will have cameras following them in Bravo TV's "".

In left to right order, are Jacqueline Laurita, Teresa Giudice, Danielle Staub, Dina Manzo, and Caroline Manzo. This show's line-up is almost a whole set of family affair. Two sisters marry brothers, and their brother is married to one of the housewives. Dina and Caroline are siblings who marry Tommy and Albert Manzo respectively. Jacqueline, is the sister in law for both Dina and Caroline since she marries their brother, Chris. The other two are second degrees, with Teresa being a friend of Dina and Caroline, and Danielle being Jacqueline's pal.

March 18, 2009 08:20:58 GMT

More shock value are added in the next "". The CBI are scouring a dessert when suddenly a heavy object lands in front of their feet. Turns out, it is the personnel director of Carnelian, Inc who plummets to his death during a skydiving exercise.

In the March 24 episode, Patrick Jane takes on corporate America when the CBI investigates a series of murders at a financial firm's retreat. The story of greed and betrayal pits Patrick against a group of financiers at a corporate retreat in the wilds of the Sierra Nevada foothills.

March 18, 2009 07:25:47 GMT

"J.O.N.A.S!", the brand new TV series by has received a new promo on Disney Channel, although the premiere date is still a couple of months away. The promo gives none of the plot but rather the three boys, , and , descending the firefighter pole with "JONAS" shirt on.

In the original production of Disney Channel, the brothers will play as themselves, a teen band trying to live a normal life in a regular high school. They often encounter their fans, mostly tween girls, and have to run to save themselves. Their brother in real life, , is also in the show as their youngest brother.

March 18, 2009 06:57:39 GMT
An extended trailer of "" 2.19 has been released, giving more on Blair's fallout in the family. The preview highlights on the "bright day" that Nate has and the "dark night" that Blair experiences when she turns her back on the predictable Waldorf existence.

Devastated by the recent plot twist in her life, Blair turns her back in favor of a wild, unpredictable lifestyle that includes Carter, causing Serena and Chuck to have serious concerns about their friend. Vanessa convinces Nate that it may be time to forgive and forget when it comes to his mother's Kennedyesque family, The Vanderbilts, who abandoned Nate and his mother when they needed them most.

March 18, 2009 06:12:41 GMT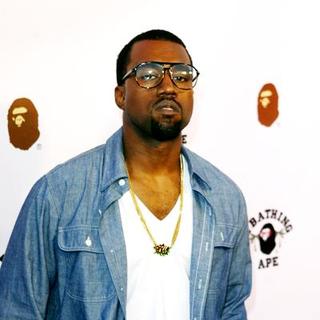 owes it to being "" fan and his talent in rap, when he was signed to fill a voice for one of the characters in "". The established rapper was invited for a reading for the spin-off to "Family Guy" as Kenny West, a not so mega rapper, and passed. He had even recorded an episode for the FOX animation.

"It was surprising to us that (he) was so into it that he came to the table (read), and wonderfully surprising how cool he was, how funny he was and how unassuming he was," Mike Henry who voices some characters and executive produce the show said. "He's just a great presence."

March 18, 2009 04:11:32 GMT

From the Top 13 to Top 11, "" is looking forward to chop down one more in the show. The remaining contestants are fighting for their chance in the performance night before their fate is determined through the live result on March 18. The show picks up the Grand Ole Opry theme this week with country singer serving as the mentor.

The first to sing some country is Michael Sarver who picks up ' "Ain't Goin' Down Till The Sun Comes Up". Travis warns him that he could not miss any word as the song is rich in lyrics. thinks it is an "interesting choice of song" but it does not highlight him vocally. Simon Cowell, who openly reveals that he is not a fan of country music, says he cannot understand a single word. Michael answered back "If we were all perfect, we wouldn't need this show."

March 18, 2009 02:45:49 GMT

This will be the first elimination round on "". The bottom two will have a face-off to determine who should go. So far, Steve Wozniak and Karina Smirnoff as well as Steve-O are in the bottom list of the judges score from the past two weeks performance, but audience vote will be accumulated to reveal who actually are the bottom two.

Big Bad Voodoo Daddy open the night with their performance, accompanied by the professional dancers doing a swing. Steve-O who had missed yesterday's dancing explains his latest condition, emphasizing that nothing was broken when he decided to do a flip at the last minute during the rehearsal.

March 17, 2009 09:28:01 GMT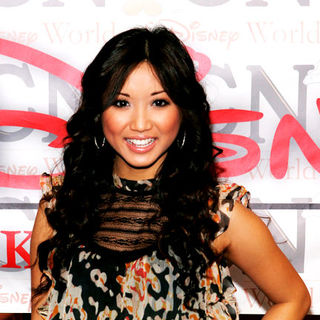 will be filling voice for one of the characters in "". The Disney star will share the booth with fellow tween actress who has been a regular in the animated show, voicing one of the siblings, Candace Flynn.

Song's character is named Wendy and will compete with Candace for a job at the hot dog stand where Jeremy () works at. The episode is called "Unfair Science Fair" and airs Friday, March 20 at 8.30/7.30c, followed by another one "Unfair Science Fair Redux".

March 17, 2009 08:30:05 GMT

ABC have released a list of dates for their shows' season finales, the new season premiere of "" as well as the return of "". The network have scheduled "The Bachelorette" to premiere its fifth season on May 18 with Jillian Harris taking center stage. "Ugly Betty" meanwhile, will return on screen May 7 after temporarily giving its Thursday slot to "" on March 26.

Meanwhile, ABC's high-rated series "" will wind down on May 13 in a two-hour event. has reported that executive producers of the show, Carlton Cuse and Damon Lindelof, will allow fans to jot in ideas for "a nickname for the season finale's final moment." Culminated names can be submitted to , and the picked one will be announced on March 26 through official "Lost" podcast.

March 17, 2009 07:42:28 GMT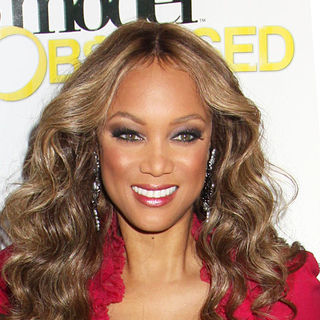 , the host and producer of "", has released a statement regarding caused by the show's audition in New York City last Saturday, March 14. In a joint statement with producer Ken Mok, the supermodel says that they are "concern" but promise to proceed with the audition for the 13th cycle.

"We are concerned by the events that occurred Saturday afternoon in the vicinity of the New York City casting call for the next cycle of America's Next Top Model," the statement on The CW official site read. "At this time, we still don't know all the details of what happened or what triggered the incident. We appreciate the efforts of the NYPD and will assist them in any way possible in this matter."

March 17, 2009 06:57:52 GMT

The new preview of next week's "" gives no speech but glimpses of what happen to each character. Sam gets arrested, Julian and Brooke hug, and Dan in the hospital while an organ is delivered for transplantation.

In the episode named after 's single "Searching for a Former Clarity", Lucas and Julian hit a setback with the production of the film. Peyton and Haley help Mia with her new single. Brooke must intervene when Sam is arrested. Jamie discovers the truth about Dan and Uncle Keith.

March 17, 2009 06:20:30 GMT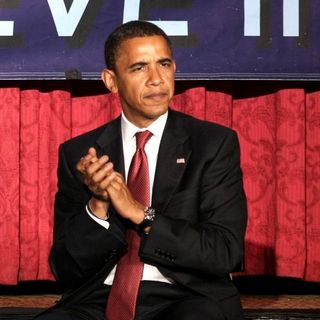 "" will welcome a very special guest on Thursday, March 19. The 44th U.S. President Barack Obama has agreed to a sit-in at the talk show to discuss the country's affairs including his economic plan and "other topics", NBC confirmed.

The sit-down is part of Obama's visit to Southern California on that day. He will stop by the NBC Burbank studio in Los Angeles and talk in front of live audience in the afternoon before heading back to Washington. This consequently will be the first in American history for an on-duty U.S. president to come by a late-night chat show, and the first for Obama to make such appearance since his election last year.

March 17, 2009 04:58:39 GMT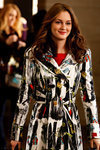 The fever of "" is back after more than a month of hiatus. A preview for the next week episode called "The Grandfather" that airs March 23 is available, revealing the coming of a new character to the Upper East Side and its impact on Blair and Nate's relationship.

Devastated by the recent plot twist in her life, Blair turns her back on her predictable Waldorf existence in favor of a wild, unpredictable lifestyle that includes Carter, causing Serena and Chuck to have serious concerns about their friend.

March 17, 2009 04:38:39 GMT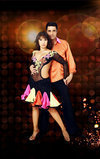 The second night of "" this season began without Steve-O who has hurt his back and has to be hospitalized. The "Jackass" star and his partner Lacey Schwimmer were working on Salsa in the dress rehearsal but he fell on the mic strapped to his back just two hours before the show began. He, however, must stick to the rule and judged based on the dress rehearsal while Lacey danced alone on the floor. The judges gave them 5-4-5, giving it 14 out of 30 and a two-week total of 31 out of 60.

Kicking off the dancing were and Dmitry Chaplin with quickstep. Len complimented her footwork, but still has problem with her posture like last week. Bruno however, thought it was a rushy performance and Carrie advised that they should balance things up. The score was 6-6-6, giving it 18 out of 30 and a two-week total of 36 out of 60.