April 28, 2010 09:29:00 GMT
A bunch of clips are coming out for the next episode of "". On May 2, the teams which remain intact from last week since none was eliminated, are assigned to create three radio spots for Clockwork Home Services.

To impress the executives, the teams must create original commercials for the company's plumbing, electrician and heating & air conditioning services, and one team may have pushed the envelope too far. Tempers flare when one celebrity questions another's ability to perform, but in the end, one team's commercial wins over the client, and Mr. Trump sends another celebrity packing.

April 28, 2010 08:44:53 GMT

"" will soon begin a new chapter and a sneak peek at the chaos, rivalry and eccentricity that the socialites bring to the screen has been released. Danielle remains the 'villain' in this group, feuding with most of the housewives after one of them dug out her criminal past.

In one clip Danielle visits a priest to discuss about the girls going against her. In the first season finale, Danielle's secrets were revealed, exposing her past that includes stripping, cocaine use, and an arrest for kidnapping, extortion and drug possession. In another clip the group talks about Danielle but Jacqueline prefers to keep quiet.

April 28, 2010 08:18:14 GMT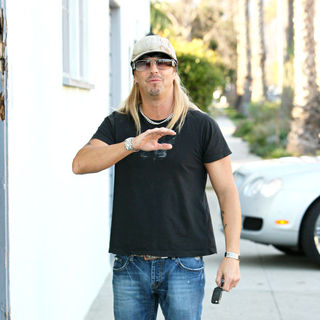 Property tycoon-turned-reality TV king and his fellow "" producers are trying to find a "formula" that will deal with rocker ' absence from the show. The star, who is a contestant on the current season of the hit show, is fighting for his life in a Texas hospital after suffering a brain hemorrhage last week - and is unlikely to make another appearance on the reality TV series.

And Trump, who hosts the show and is an executive producer, admits he's trying to come up with a way to address Michaels' condition on TV. He tells U.S. TV news network MSNBC, "I can't imagine Bret coming back in four weeks and being, like, 100 per cent, because supposedly the speech is very slurred and lots of other things are going on. Hopefully that'll be the worst, because the worst is not so good."

April 28, 2010 07:48:13 GMT

Disney Channel is ready to announce the specific date of "" premiere. The TV movie which is the sequel to "" will air for the first time on Friday, September 3 at 8/7c.

Long before fans can watch the movie, a soundtrack album and a tour with "Camp Rock" theme will be available first. The compilation of songs in "Camp Rock 2" is on sale July 27. Containing 15 songs including "We Can't Back Down" which has been teased earlier this week, the album will range in sounds from Hip-Hop to rock to pop.

April 28, 2010 06:29:07 GMT

"" will welcome two guest stars next week in the episode "Bad Reputation". is Brenda Castle, McKinley High's badminton coach who develops a prickly and combative relationship with Sue. Meanwhile, appears as herself, singing "Physical" with Sue.

Mr. Schuester starts an investigation when a salacious list about members of the glee club circulates the halls of McKinley High. Meanwhile, Sue is mortified when a video of her performing the Olivia Newton-John classic "Physical" surfaces.

April 28, 2010 04:57:59 GMT

was both the mentor and the theme this week on "". Her hits from "You're Still the One" to "No One Needs to Know" were brought on stage by the Top 6. And Michael Lynche successfully squeezed out tears from the country singer who sat among the audience during the performance night.

Lynche was the second performer of the night, singing "It Only Hurts When I'm Breathing". During the rehearsal, Shania said she was moved by the way Mike sang it and by the time Mike performed it on stage, Shania shed a tear while clapping. compared Mike to while said, "It was a little bit girly for you."

April 28, 2010 03:44:18 GMT

"" is going full throttle this week, releasing not only the first cast photo of season 3 but also the first webisode written by Alan Ball and also a teaser titled "Bill Is Missing". The vampire series will premiere on June 13 on HBO.

With the tag line "Do Bad Things", the poster is ordinary if people won't look beyond the positioning of each character. Bill, Sookie and Eric love triangle is put upfront and center while former flames Tara and Sam are huddled together in the back. The poster, while presenting none of the new characters in season 3, does include Pam, Jessica and Lafayette.

April 28, 2010 02:24:54 GMT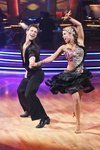 The Bachelor himself is eliminated. Jake Pavelka is leaving "" this week after stumbling in samba and criticized by the judges as having poor wiggle ability. For having the lowest combined score, Jake was in the bottom two along with Niecy Nash who didn't do well in tango.

"You know what, this is, I think, the best season of Dancing With [the] Stars I've seen," Jake said after learning his fate. "I was so honored to be here. I enjoyed every second of this. I want to thank Texas, I want to thank all the Mavericks fans, Canada, all the tweets, Facebook. ...thank you for keeping me here for six episodes. I can't even put it into words how much I enjoyed this."

April 27, 2010 10:17:03 GMT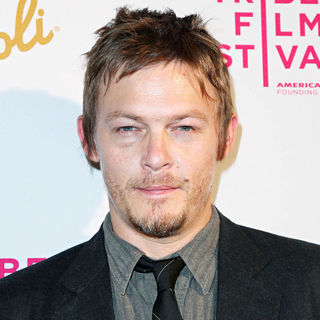 Model-turned-actor has joined the cast of the "Hawaii Five-O" remake - as a villain who dies in the revamped TV series pilot. But Reedus insists fans of the show are likely to see a lot more of him than they think they are - because he hopes to be coming back from the dead.

He tells BlogTalkRadio.com, "I'm a bad guy and I die in the pilot, or do I? I probably pop up, like, mid-season again - like, 'Did he die or did he not die?' You don't see me die; you see me dying, so, in the world of television, it's like, 'Did he really die?' "

April 27, 2010 09:14:30 GMT

One of ' former mistresses has landed her own reality TV dating show. Waitress Jaimie Grubbs will lead a cast of other celebrity mistresses, who are looking for real love.

Details of the other ladies involved in the show, which will be presented by U.S. TV personality Michelle Harris, are being kept under wraps. Harris' spokeswoman tells WENN, "It's going to be a show full of drama." The title of the dating programme has yet to be confirmed.

April 27, 2010 08:26:42 GMT

House has a lot of talents and one of them is doing a rendition of "Midnight Train to Georgia" complete with the choreography. In the upcoming episode of "", House spends extra-curricular time with his Princeton Plainsboro colleagues, performing a karaoke rendition of a Gladys Knight & The Pips classic with Foreman and Chase.

Meanwhile, back in the hospital, the team takes on the case of an ailing groom-to-be who harbors undisclosed secrets from a previous relationship. As his fiancee (guest star ) tries to get answers to her many questions, a frustrated team winnows down the possibilities.

April 27, 2010 06:46:55 GMT

"" star is set to make his reality TV debut, alongside his daughter Roxy on hit U.S. series "". Aspiring actress Roxy Olin, who has guest-starred on her dad's show, appears alongside in the MTV series, about Port's struggle to make it as a fashion designer in New York City.

She insists her dad and actress mother encouraged her to take part in the show to boost her Hollywood career, and now Ken Olin is showing his support by appearing on the series himself.

April 27, 2010 05:08:41 GMT
Next on "", Will's return to the Upper East Side continues to stir up problems for Serena, Lily and his long-standing rival, Rufus. Serena and Jenny's relationship is strained as a result of Jenny's deception.

Speaking about how big his character's influence in the last three episodes of season 3, told MTV, "It's in the eye of the beholder." He elaborated, "It's a beautiful arc with a great sort of cliffhanger that will create a great water cooler moment for the audience. I can tell you something - it's quite clear that there's a lot of powerful emotions that are exchanged not only between Serena and William but between William and the whole family."

April 27, 2010 03:05:10 GMT

's uncle has offered to replace the troubled actor if he decides to leave hit TV sitcom "". Sheen is said to be considering leaving the show following a tough start to 2010 - an alleged altercation with his wife on 2009 Christmas Day left him facing criminal charges and he entered rehab in February this year to tackle personal issues.

But his uncle Joe Estevez, the younger brother of actor , is contemplating approaching the show's creator, Chuck Lorre, about appearing on the programme as its newest star.

April 27, 2010 02:32:26 GMT

Chuck asks Sarah the idea of moving in together and she says "Why would you do that?". In the next episode of "", Chuck and Sarah are assigned to train under Craig and Laura Turner (guest stars and ), a married CIA team who, despite their impeccable record, hate one another.

The Turners' stormy relationship forces Chuck and Sarah to wonder if they're doomed with the same fate. Meanwhile, Casey must train the newest member of the team - Morgan. "Chuck Versus the Role Models" airs May 3 on NBC.