August 19, 2010 06:25:45 GMT

CBS unleashes the first TV spot of ": Nicaragua" this week and it contains testimonials from the castaways who are divided into two tribes, The Espada and La Flor. Those individuals aged 40 years and above are teamed up in the former while those 30 years and younger occupy the latter group.

"There's a lot more attributes that favor us than they do the young and the disoriented punks," tech executive Marty Piombo said. Meanwhile on the other side, art student Alina said, "They think they know everything. And it's gonna be a lot harder for them to bond."

August 19, 2010 04:37:50 GMT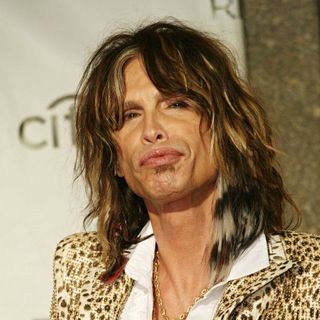 While FOX prefers to keep being mum about the new judges of "", confirmation comes out from 's bandmate in , Tom Hamilton. The bassist said Tyler is a lock to be the replacement of during an interview with Star Ledger.

"Steven is doing 'American Idol'. The ink is dry on that," said Hamilton. "So, we'll have to work around his schedule for a new record. I hope it doesn't hurt the new momentum we've built up on this tour, because that's been so important for us as a band. But I wouldn't want to be the one standing in the way of this for him."

August 19, 2010 04:06:02 GMT

A glimpse of making a cameo on "" has been released earlier this week. Only displaying the starlet in a brief second, the promo would like to emphasize that the new season will be a whole different chapter despite all the things they have explored in the last ten seasons.

Bieber is due to appear in the episode airing September 23. His character Jason McCann is a troubled teenager who was raised in the foster-care system. "When we first meet Jason, we meet him at a community center where he's giving a testimonial in honor of a man who takes Jason and his older brother in when they had no one else, and that man is now in jail and Jason's brother is out for revenge and looking for payback," executive producer Carol Mendelsohn said.

August 19, 2010 03:39:08 GMT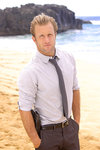 Actor is recovering from knee surgery after suffering an injury in a stunt for revamped U.S. TV action series "".

The 33-year-old actor, who stars as Detective Danny 'Danno' Williams in the remake of the 1960s and '70s show, was flown from the Oahu set to Los Angeles last week to undergo surgery on a torn ligament, reports the New York Post. The operation was reportedly conducted as an outpatient procedure.

August 19, 2010 03:04:56 GMT

did her own promotion of "" appearance by posting a picture of her on the set. The singer, who has been working out in the gym and showed a toned body, announced via her Twitter that she began filming her cameo on Wednesday, August 18 afternoon.

"About to do my first shot of the day for Glee tweeties! Here we goooo!" she wrote earlier that day. An hour later she updated her fans with a picture of her in a formal suit and glasses. The accompanying message says, "What's up GLEEKS? Having so much fun on set!! Can't wait for you guys to see the episode!"

August 19, 2010 02:29:19 GMT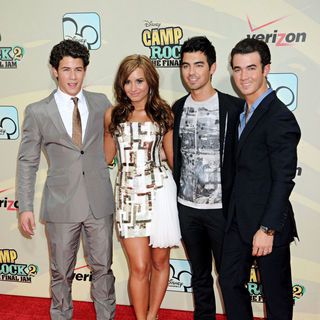 The stars of "" came out to make a promotional appearance for the "" sequel. stood next to her ex-lover and co-star while doing the red carpet, joined also by Joe's brothers , and as well as other castmates such as and Matthew 'Mdot' Finley.

The premiere was held on Wednesday, August 18 at Alice Tully Hall, Lincoln Center in New York where fans were allowed to watch behind glass. Making a special appearance were Mickey and Minnie Mouse who gave Demi a quick kiss on the cheek.

August 18, 2010 08:04:25 GMT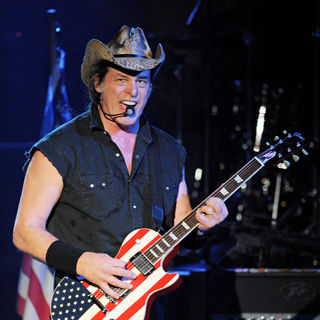 Rocker has been fined $1,750 after pleading no contest to illegally baiting deer on his hunting reality TV show. The "Cat Scratch Fever" singer, a keen hunter, was seen using a deer attractant to coax two wild animals in California - where baiting is illegal - on his show "Spirit of the Wild" in February.

He originally faced 11 charges, including killing a deer too young to be hunted. However, after a deal at a Yuba court on Friday, August 13, Nugent entered no contest pleas to two misdemeanor charges of baiting two deer and was handed the fine.

August 18, 2010 07:39:44 GMT

Two casting news arrived on Tuesday, August 17, revealing the guests of The CW's "" and Showtime's "". In the former show, fashion guru Tim Gunn is coming over as himself for an episode while in the latter is going to play a character in a multi-episode arc.

Gunn's episode is airing in late October but details about his appearance are not immediately available. EW speculated that Gunn is tied to the show's Fashion Night Out episode although the story is supposed to be wrapped up in the last episode airing in September. The show kicks off September 13 at 9/8c.

August 18, 2010 06:42:55 GMT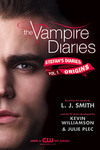 L.J. Smith's work has been transformed into a hit TV series, "", earlier this year and now a prequel book based on the novel series is heading to stores. The major characters of the vampire saga will be featured individually on a set of books coming via HarperTeen and the first one to get the treatment is Stefan Salvatore.

"Book One: Origins" is already available for on Amazon and would hit the shelves on November 2. The synopsis according to the show's fansite Vampire-Diaries.net is: "Set during the Civil War, against a backdrop of grand estates, unimaginable riches, and deadly secrets, three teenagers in Mystic Falls, Virginia enter a torrid love triangle that will span eternity."

August 18, 2010 06:07:25 GMT

For having more than 3 millions viewers hooked every week, "" is granted a fifth season order. The SyFy show indeed is performing well rating-wise with the recent "" crossover, the addition of James Callis as Dr. Charles Grant and a line of impressive guests such as , and .

Announcing the renewal on Tuesday, August 17 was Mark Stern, the Executive Vice President of Original Programming, SyFy. He said, "Eureka remains a steadfast performer for SyFy with its superb cast and perfect blend of drama, comedy and eye candy. Given what [co-creators] Jaime [Paglia], Bruce [Miller] and their entire team have done collectively to reinvent the show this year, we can't wait to see what's in store for season 5."

August 18, 2010 04:33:12 GMT
Slushee is still an important element to "". The new ad campaign of the musical series uses the theme of splashing the sticky drink to promote the second season which comes this Fall. It replaces last season's campaign where the cast make the universal sign of "Loser" on their foreheads.

On why slushee is used, Fox marketing president Joe Earley told New York Magazine's , the drink initially was "a weapon to put the Glee kids down" but now that their popularity-meter has risen, they are the ones who use it as a weapon. The ads will appear in billboards, buses and everywhere next week.

August 18, 2010 03:19:58 GMT

The fifth season of "" is previewed in a metaphorical way through a new promo to announce its Fall return. As Dexter collects his last blood slide trophy, his world begins to literally go upside down and everything smashes around him including the picture of his family.

This would be the representation of last season's finale where Dexter's life is torn apart with the death of Rita in the hand of Trinity. A trailer played at the Comic Con last month revealed that Dexter came out of the house with his baby and said "It's me" much to Debra's shock. But it looks like, Dexter won't shut down his dark passenger for in the promo he says, "I've always been good at picking up the pieces".

August 18, 2010 02:47:12 GMT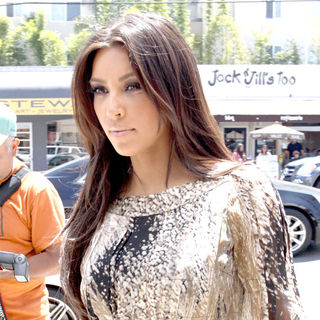 There's a rumor going around that is going to show her face at the 62nd Annual Primetime Emmy Awards. The reality show star won't be a presenter or simply walk the carpet and sit among the audience. Instead, she will get a screen time.

E! Online which first reported the gig said it has nothing to do with the news that , too, will be part of the Emmys this year. It was said that the mother of eight kids would be in sketch that host has prepared to open the show.

August 17, 2010 08:26:50 GMT

When "" comes back next week, someone will be kidnapped and the unlucky guy is Dave Burns who is played by guest star Max Martini. He gets beaten pretty bad and has to face 's DR. Cal Lightman with bloody face.

Dave is DR. Gillian Foster's boyfriend whom Lightman tries to track down with the help of Burns' mysterious ex-partner after going missing. Beside Max Martini, the other guest stars include Danai Gurira, Keston John, Edward Hendershott, Darrell Lake, Christopher Stanley and Carmen Argenziano.

August 17, 2010 08:15:32 GMT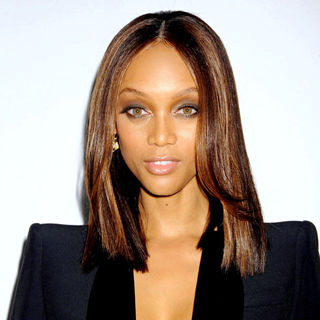 Supermodel-turned-TV personality has distanced herself from a controversial trailer advertising the upcoming new series of her hit show "", insisting she never saw the promo before it aired on TV last week.

In the ad, Banks appeared to be amazed at a tall model's tiny waist and judge J. Alexander was featured clasping his hands around her minuscule frame and touching his fingers. The retired catwalk star admits she was stunned when she saw the commercial - and has now apologized to fans who were appalled by what they saw.