July 20, 2010 06:08:08 GMT

The prank that successfully pulled to a room full of people in a karaoke bar has prompted Funny or Die to bring it to bigger league. The parody website is pitching a reality series based on the video titled "Undercover Karaoke with Jewel" which received 2.5 million views three days after it was posted online.

In the video, Jewel agreed to go on disguise, putting on prosthetic nose, eye glasses, ordinary clerk outfit and brown wig. She posed as Karen who is no beauty but has the golden voice which sounds like the famous singer. Karen got the attention instantly when she sang Jewel's hits like "Who Will Save Your Soul". One of the people there even said that Karen sounded better than the original singer.

July 20, 2010 05:02:29 GMT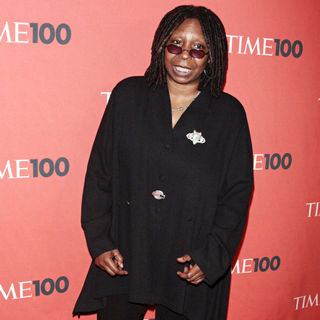 stunned viewers of her U.S. chat show "" on Monday, July 19 by chuckling as she confessed she was still high from a drug-induced sleep following a late-night flight. The comedienne, who is famously afraid of flying, couldn't stop laughing as she attempted to make the opening introductions on the program.

Goldberg finally admitted she was still hazy from partying at the annual amfAR Gala in Vienna, Austria - a benefit for AIDS research - and confessed she was still feeling the effects of her medication after flying back to New York. She explained, "I just got back from Vienna for amfAR, because you know today kicked off the International AIDS Conference, so people from all over the world were there and it was an insanely huge party and I just got back."

July 20, 2010 04:24:03 GMT

More to expect from the new season of "" are compiled in a new trailer clocking at 3 minutes. It begins with the reason why the Botwins are turning into the Newmans and running for their life. In the end of season 5, Shane hit Pilar with a croquet mallet, killing her instantly.

It turns out Doug, who has no knowledge that Nancy and the family have run away, takes the fall by being tortured by Esteban's men. Andy, Silas and Nancy take regular jobs as a dishwasher, doorman and cleaning service respectively in a hotel but Nancy finds a network that would get her back to the weeds business.

July 20, 2010 03:03:20 GMT

Fans of FX network can rejoice at the thought of "" being saved from death. DirecTV has ordered two seasons of 10 episodes each and they will go into production early next year for a Summer 2012 premiere. The first three seasons meanwhile, will be re-airing starting next summer.

After three seasons and several Emmys, FX decided not to renew the show because the rating has been a challenge for the network. Last season the show averaged about 1.4 million viewers while the production of an episode alone could cost around $2 million. The equation came to a result which is not profitable for FX which actually has bigger subscribers than Direct TV's 101 Network. A source close to the show tipped and some of the cast are not taking pay cuts under the new deal.

July 20, 2010 02:37:30 GMT

and would stop at announcing their engagement reality only. The couple who made the headline for having son pre-marital is not coming to small screen for Bristol's rep has denied that there's a deal brewing for the camera to follow them as newlyweds.

In a statement to Us Magazine, the rep says, "There is a lot of public speculation that Bristol and Levi have signed up for a reality show about their relationship. They have not." But the rep doesn't deny that there was an offer on the table, saying "While several networks have pitched different concepts, Bristol has not agreed to participate in any show. Her focus remains on doing what is best for Tripp and her family."

July 19, 2010 09:18:27 GMT

No sooner is Nick assailed with the revelation that vampires exist and are living inside The Gates, than he finds himself forced into an alliance with one. To complicate matters, Marcus begins an investigation into Teresa's disappearance, bringing him dangerously close to uncovering the secret that Dylan and Nick share.

Devon is brewing up some trouble of her own when she decides to let bygones be bygones and attend a party with her ex-husband and his new wife. Meanwhile, Andie is reeling from a recent discovery that threatens to stunt her budding relationship with Charlie. Unfazed and enamored, Charlie continues to pursue her, oblivious to the mortal danger he may face.

July 19, 2010 08:38:17 GMT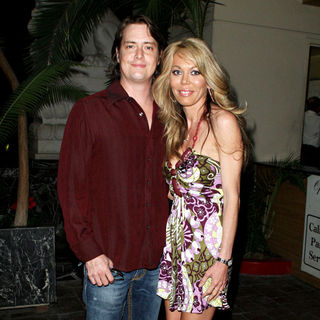 "" is minus and plus . The actor reportedly has signed up for the reality show that helps celebrities overcoming their addiction for 21 days straight. His wife Melissa Cunningham, according to TMZ is also on board.

London made a headline last month for being kidnapped and forced to do drug. The "7th Heaven" star has a history of coke and pills addiction but a source at the rehab center said London and his wife's case needs more attention because they are having withdrawals. The show is apparently just a first step before he enters further treatment which should last 3 to 6 months.

July 19, 2010 07:47:47 GMT

The prequel of "Spartacus: Blood and Sand" which Starz announced earlier this year is taking shape with the addition of three new faces. , and are all on board the classic tale project which has been titled "Gods of the Arena".

Clare, according to THR, will take the lead role of Gannicus aka the "the champion gladiator in the House of Batiatus before Spartacus came along." Consequently, 's Spartacus will make an appearance sometime in the prequel although only briefly. The actor who was diagnosed with cancer has been cleared to work again.

July 19, 2010 07:05:25 GMT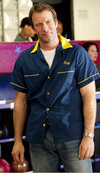 In the next episode of "", Ray's secret life is on the brink of being exposed. On his way to meet a new client, Ray has to think on his feet when he runs into Mike in a hotel lobby. Mike is Ray's co-worker who only knows him as a high-school sport teacher, not a gigolo.

Meanwhile, Ray gives Lenore an ultimatum, and probes Tanya about the possibility of cutting ties with her fellow pimp. Flaunting Ray's warning, Lenore offers Jessica some advice in dealing with her situation with Ronnie.

July 19, 2010 06:26:31 GMT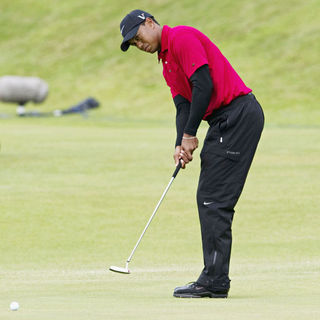 , in a frustrated manner, dropped the F-Bomb at the British Open on Saturday, July 17 and it was captured on camera. He falsely predicted the wind, missed a putt on the 13th hole, swung his fist in the air and quickly finished the game.

The announcer confirmed that he had missed, then Woods walked off the course and said to himself, "Why the f**k did you do that?". The sportscaster then commented, "He is running hot. With five more to come, Tiger needs to get moving." South African golfer Louis Oosthuizen eventually won the title while Tiger is tied in the 23rd place.

July 19, 2010 04:40:47 GMT
Trust issue apparently would be a major problem on the next episode of "". The preview for episode called "I Got a Right to Sing the Blues" sees Eric presenting Sookie to Russell and saying it would be a waste to let go of her whose power may be valuable to them. Meanwhile, Tommy is talked into not trusting his brother Sam.

Spurned by Eric, Sookie fears the worst for Bill, whose fate now lies in Lorena's hands. Fueled by a night of bloody passion, Tara executes a desperate plan to stave off Franklin's advances. In Bon Temps, Tommy finds it difficult to leave the family nest.

July 19, 2010 02:57:05 GMT

Fame has driven the cast of "" to ask for more money. , , J-Woww and the rest of the gang are reportedly going on a strike soon to demand pay rise from MTV. Sources said the cast feel they make more money by making live appearances than filming the show.

J-Woww, Ronnie, Sammi, Pauly D and Vinny allegedly wanted a new contract before they start filming for season 3 which supposedly went on production on Sunday, July 18. The Situation and Snooki meanwhile, are scheduled to film on Monday, but they too reportedly want to revise the contract first.

July 19, 2010 02:55:18 GMT

' is to stand in for malaria-stricken pop star during the next stage of British talent contest "", according to a report. The star was diagnosed with the mosquito-borne illness after collapsing at a photoshoot earlier this month.

She is now resting at her mansion in Surrey, England after leaving the private clinic where she was receiving treatment, but Cole is still too ill to resume her judging duties on 's TV show. Scherzinger impressed the music mogul while she was a guest panelist earlier this month in Manchester, England, replacing pregnant singer .

July 17, 2010 06:59:22 GMT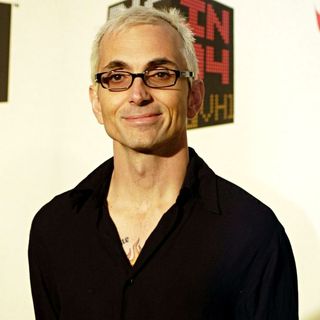 Singer/songwriter Art Alexakis is in talks to hit TV as a rock 'n' roll life-coach. The frontman, who has been the victim of rape and suffered the loss of his brother to a heroin overdose and an ex-girlfriend to suicide, admits his past experiences have made him a good advice giver and now TV executives want to tap into that for a new show.

He tells WENN, "One of the things I wanted to do that people have talked to me about is becoming a life-coach. I've been through a lot of s**t. There's people who are talking to me who are interested in doing a show with me."

July 17, 2010 06:58:44 GMT

In a mysterious message, someone says that "Sonny Munroe is not the girl she says she is." In the next episode of "", 's Sonny is asked to leave So Random after rumors spread that she is a thief.

Titled "Sonny with a Secret", this episode will see Sonny returning to her hometown high school for Homecoming. However, someone on set begins to spread rumors that Sonny is a thief, causing her reputation to deteriorate and she is ultimately asked to leave the show.