August 30, 2010 02:50:11 GMT

Coming quite expected, won the Outstanding Lead Actress in a Miniseries or Movie at the 62nd Annual Primetime Emmy Awards. "" has been showing domination in its genre since earlier in the evening with the victories of and in the supporting categories.

Not only those three, the TV movie also grabbed Outstanding Directing for a Miniseries, Movie or a Dramatic Special, giving the nod to Mick Jackson. However, "Temple Grandin" could not snap the Outstanding Writing for a Miniseries, Movie or a Dramatic Special for it went to Adam Mazer who wrote "".

August 30, 2010 02:26:11 GMT

Before the winners are announced, treated people attending this year's Emmy Awards with a star-studded opening skit. In a taped segment, the comedian teamed up with "" cast to raise money since they couldn't afford to attend the August 29 prize-giving event. They walked through the backstage, looking for more people to join their crew.

They tapped of "", who was dressed as her "Glee" character Sue Sylvester, "" star , "" actress and "" actor . On their way to recruit them, Fallon and Fey were slushed.

August 30, 2010 02:11:53 GMT

successfully went home with an Emmy on Sunday, August 29 night when the Primetime Emmy Awards is running at Nokia Theater. This is the third win for Cranston in the category of Best Lead Actor in Drama. The depicter of Walt White on AMC's "" won over , , , and .

In the Lead Actress category, "" star managed to steal the trophy from , , , and . Sedgwick's win is particularly fulfilling for she has been nominated in the category for the last five years and never won until now.

August 30, 2010 01:41:00 GMT

"Tonight we're going to celebrate your work," host told the audience before the Primetime Emmy Awards began on Sunday, August 29. Shortly after, names like and were called to ascend the stage and receive the honor of their work.

Falco is the winner of Best Leading Actress in a Comedy for Showtime's "". She said on the acceptance speech, "Oh, this is the most ridiculous thing that has ever happened in the history of this awards show. I'm not funny!". Parsons is the winner of the Leading Actor in Comedy for CBS' "". "Now I know how much I didn't think this was going to happen. Some of you apparently voted for me. That was very sweet," Parsons said.

August 28, 2010 07:10:38 GMT

Although the series is officially over, "" still grasps its fans with the hysteria. Die-hard fans of the ABC show, which concluded the whole mystery this May, will attempt to break world records by watching all 121 episodes including the pilot within three days only.

London's Prince Charles Cinema in Leicester Square will be opened for U.K.'s first ever public TV marathon on Monday, September 13 at 10 A.M. Public are welcome to participate for free by coming to the venue fully equipped with their own survival kits such as packed lunches, sleeping bags and pillows. However, only the first 280 people going through the cinema doors will be eligible to take part.

August 28, 2010 06:43:28 GMT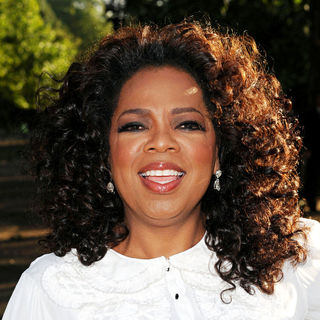 Talk show titan wants to host the final episode of her long-running show in a huge open-air football stadium. The mogul is planning a star-studded finale in September 2011 when "" will end its 25 years run on U.S. TV.

And she has hinted she wants to move the production from her Chicago, Illinois studio to the city's 61,500 capacity Solder Field, the home of the Chicago Bears football team, in a bid to pack in a bigger audience.

August 28, 2010 06:28:22 GMT

Goodbye Eddie, hello Renee. is put front and center on the new promo picture of "" season 7 as the new housewife who will reside on Wisteria Lane. The rest of the cast such as and surrounded her in jeans and sleeveless tops.

Renee is a face from Lynette's past who comes to the neighborhood after her marriage to a Major League baseball player is thrown into jeopardy. This character, like the rest of the women on the show, has an eye for young men and this will show in Renee's rivalry against Bree.

August 28, 2010 04:46:40 GMT

After some were released earlier this week in support of "" season 2, The CW has now dropped the ads via THR. If one notices, the dark poster is quite similar to the video ad which is titled .

In the second season, Katherine's return to Mystic Falls brings more chaos in town with her hidden motivation. In a footage played during San Diego Comic Con in July, the evil vampire tells Damon that she doesn't want him and confesses to Stefan that she comes back for him. The first episode of season 2 that airs September 9 picks up on the same night as last season's finale where Elena arrives home only to discover Uncle John's and Jeremy's fate.

August 28, 2010 04:01:04 GMT

There's a saying that you know you are famous when you've been turned yellow on "". Some of "" cast will exactly get this treatment when the Emmy-winning show returns this Fall on FOX. Several promo pictures have revealed which of the singing lots would be animated.

's Rachel Berry is one and 's Finn is another. These two main characters will only be joined by their friend 's Mercedes. The actors behind the "Glee" characters have provided voice for the animated figures.

August 28, 2010 02:57:17 GMT
ABC's new show "" has lifted the interest a notch higher. The execs have tapped "" star to appear in the sci-fi show, not only as a guest but as a recurring character, EW reports.

Rathbone, known as battle expert Jasper Hale in the "Twilight" franchise, will slip in the role of Trent Stafford, a high schooler who befriends 's Daphne. Trent was recently the victim of a home invasion robbery.

August 28, 2010 02:27:59 GMT

"" will return on September 20 with an episode featuring as the new Nerd Herd member. However, Munn's character is more than meets the eye. She is one of the CIA agents who go undercover with code name "Greta".

The first look of Munn as Greta has been released, revealing as well that Buy More is back to business after being destroyed at the end of last season. According to some reports, the store is now directly run by CIA and Greta who is deemed master of disguise, will be in charge.

August 27, 2010 09:25:38 GMT

FOX begins promoting its acclaimed series in printed edition. The posters of "" and "" play around with the terms "heart surgery" and "chemistry". Beside the poster, "House" has also released two promotional shots featuring the titular character.

Little is known about the seventh season of "House" other than the fact that House and Cuddy are now together and she may have to mend his "sick" heart. In the first episode called "Thunder Roadtrip", Huddy take a vacation alone, but discover that their pasts may interfere with their present.

August 27, 2010 08:09:03 GMT

The last batch of Emmys presenters is unveiled and it includes nominees and . The former is up for Outstanding Lead Actress in a Miniseries or a Movie for her role in "" while the latter has lost to "" star in the category of Outstanding Guest Actor in a Drama Series.

Joining Danes and Danson in the presenters list are fellow nominee , , , , , , and "" couple and . This string of stars complete the line-up who will take duties on the August 29 ceremony.

August 27, 2010 07:08:51 GMT

Some major casting news arrived relatively at the same time. has been tapped to guest star on "" and her role is not going to be minor. Meanwhile, former teen heartthrob scores an acting stint on The CW's newbie "" and like Szcherzinger, he would be quite significant.

"HIMYM" fans may have been familiar with the fact that Robin used to be a famous teen star back in Canada. Using the moniker Robin Sparkles, young Robin was known as one half of duo Sparkles & Glitter. It turns out Scherzinger is none other than Jessica Glitter aka Robin's former BFF.

August 27, 2010 06:58:29 GMT
has joined the style force - the British pop star-turned-reality TV favorite is to co-host U.S. show "" with comedienne . The Osbournes and "" personality will offer up style comments following major red carpet events alongside Rivers and stylist George Kotsiopoulos on U.S. cable network E!.

's daughter will make her debut on the show on Monday, August 30 to comment on the fashions at Sunday's, August 29 Emmy Awards. She'll then appear weekly on the stylish show beginning September 10.