News
>
Movie News
August 31, 2005 03:19:27 GMT
"People will forget what you said, people will forget what you did, but people will never forget how you made them feel." That's representing the job of an entertainer, to impress and entertain people.

That's what and are trying to do. The two of them have signed on to join and in Ivan Reitman's "Super Ex" for Regency Enterprises. Let's hope they will and could entertain and amuse people.

News
>
Celebrity Gossip
August 31, 2005 03:01:34 GMT
Oscar-winning actress is developing her acting career when she suddenly gets 'Arrested.' Nevertheless, it's OK with her as the Arrest will surely bring development.

And so, Theron will guest star on the Fox critically acclaimed show "Arrested Development," for a five episode arc. She will portray Rita, a British woman whom Michael, the role played by , dates. Moreover, the show also stars Jeffery Tambor.

News
>
Movie News
August 31, 2005 02:42:03 GMT
Who'll replace to get the license to kill? No one knows as the people behind are still busy with the production.

For the sake of "," Sony and MGM's 21st installment of the lucrative Bond franchise, Paul Haggis has been tapped to do a rewrite of Neal Purvis and Robert Wade's work. In time, producers Barbara Broccoli and Michael Wilson have brought back Martin Campbell to direct. So, why don't you give it a shot guys?!

News
>
Celebrity Gossip
August 31, 2005 02:12:07 GMT
Coincide with the release of his new album "Late Registration" Thursday, Hip-hop star has filed a lawsuit accusing a Chicago DJ of possessing 10 unreleased songs that he produced before he was 18. The 20-page lawsuit, filed Monday in federal court in Chicago, claims Eric "E-Smoove" Miller, who helped record the songs before West became famous, improperly tried to distribute some of those master recordings earlier this year.

In details, the lawsuit mentions Miller to have falsely claimed he had a contract to distribute the music and thus tried to offer the songs, include "Ho!!!" and "Stop Frontin'," to distributors using a fake contract with West's fake signature. In the lawsuit, West seeks payment of no less than $1.3 million, while also demands that Miller cease from ever using his name or voice in connection with the master recordings. Miller, who owns Focus Music Group, not yet gives comment.

News
>
Celebrity Gossip
August 30, 2005 05:10:56 GMT
Repeatedly rumored to have a clash with , eventually placed a public statement denying her rivalry with Spears on her fan website xtinaxposed.com. "It's really sad to see that some tabloid magazines still have to manufacture ill will between Britney and me. We are both grown ups and have the utmost respect for each other personally and professionally," she wrote.

Blaming reporters for developing the rumors, she gave her comment in the tabloid press, saying "If certain journalists want to throw their integrity out the window by spreading false information, then so be it. But I'm not falling for their lies and neither should my fans or Britney's, alike." In the end of her statement, this talented performer also revealed her gesture of good will to the fellow singer, adding "I wish nothing but the best for Britney, her husband, and their family. May they be blessed with continued success and future happiness."

News
>
Movie News
August 30, 2005 05:04:49 GMT
Treasure Entertainment positively keeps going on with "" as the company has pointed Mary Lambert to direct this vampire Western flick. Written by Denis Faye and produced by Mark Heidelberger, the film focuses on the story of a broken-down sheriff who is dragged to team up with an obsessed Victorian vampire hunter in order to stop an evil also undead force from consuming a frontier town in 1892 New Mexico.



News
>
Music News
August 30, 2005 05:00:45 GMT
After a long hiatus, , which consists of , , and Pras Michel, finally returns with a new single entitled "Take It Easy." The song will be released in the coming weeks and also becoming the group's first release since "The Score" (1996). Concerning this fresh tune, Jean gave his comment, simply saying: "Everybody that's been holding their breath should start letting their breaths go."



News
>
Movie News
August 30, 2005 04:55:52 GMT
Based on a children book written by Milan Trenc, "A Night at the Museum" sets out to go into the big screen as Stephen Sommers has signed on to direct this 20th Century Fox's film project. Chris Columbus and Michael Barnathan will take the producers' seats through their 1492 Pictures.

Sommers, who has given up his part of writing/directing/producing on Paramount Pictures' "," will team up with scriptwriters Thomas Lennon, Robert Ben Garant, and also Scott Frank who does the script's revisions.

News
>
Celebrity Gossip
August 30, 2005 04:46:57 GMT
Claiming to be the "ugly duckling" of her family, needs not desperate this time for she's been voted the Sexiest TV Beauty of All Time based on the survey of British supermarket Sainsbury's. The honor goes for her sexy performance in "Desperate Housewives" as Gabrielle Solis.

Rounding up below this 30-years-old Latina are for "Friends", for "Sex And The City", for "Baywatch", and for "Buffy The Vampire Slayer".

News
>
Music News
August 30, 2005 02:52:15 GMT
Due to the release of her new album, "Libra," on September 27, is about to give her full support in promoting this fresh piece of work. She sets to carry out a number of TV appearances, such as co-hosting the Soul Train Lady of Soul Awards Sept. 7 in Pasadena, California, then showing up at ABC`s World Music Awards broadcast by the following week, and also taking part at BET`s 25th anniversary special in October.

As for the album itself, it contains 12 tracks, including "Please," which has already reached 40th rank on Billboard's Hot R&B/Hip-Hop Songs chart this week.

News
>
Celebrity Gossip
August 29, 2005 03:32:28 GMT
Has becoming a famous and success tennis player, owning a fashion company, the "beauty junkie" announced Thursday she has signed on to be the next "guest creator" for Flirt! cosmetics. Williams actually got many offers, but she finally decided to go with Flirt! which is produced by Estee Lauder and sold only at Kohl's.

"Flirt! fits my personality. It's young, colorful, funky, cool - it's a great fit for me," so said Williams uttering her reason on choosing that line. Among the products that will have Williams' stamp are lip-glosses that are attached to necklaces, which will be available in stores February.

News
>
Celebrity Gossip
August 29, 2005 03:17:41 GMT
Tennis couple, Andre Agassi and Steffi Graf, again continuing their doubles play. This time they're going doubles with Genworth Financial, a financial services company that has agreed to support their charitable works.

As for this project, Genworth said it will debut a third print and television advertisement Monday featuring the husband-and-wife duo, and will announce an extension of the sponsorship agreement through 2007. The new ad will coincide with the start of the U.S. Open in New York.

News
>
Music News
August 29, 2005 02:54:58 GMT
The 2005 MTV Video Music Awards, held Sunday, while caused some disaster also brought happiness for some of its winners. was one of them who was lucky to bring home an award for Best Rock Video for their "Boulevard Of Broken Dreams."

Among other winners was , whose "Jesus Walks" won Best Male Video and 's "Since U Been Gone" which won Best Female Video. In companion with them was ' "Karma" that won Best R&B Video, with & Fat Man Scoop's "Lose Control" which got Best Dance Video, and ' "Number One Spot" that grabbed Best Rap Video.

News
>
Celebrity Gossip
August 29, 2005 02:18:07 GMT
The Oscar-nominated actor, , got down the aisle, went groom for his second time. Downey married producer Susan Levin Saturday at a private home in the Hamptons in the Long Island town of Amagansett, People magazine and the TV news magazine Entertainment Tonight reported Saturday.

Some guests attending the wedding included the likes of , , and , according to People magazine. Sting and Joel reportedly performed at the evening ceremony.

News
>
Movie News
August 29, 2005 01:48:41 GMT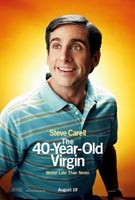 "" holds strong its top position in Hollywood box office, remaining the first for a second consecutive week with $16.4 million. Debuted in 2nd place is "," with $15.1 million, and soon followed by "" at 3rd with $10.4 million.

Meanwhile, "," which estimated ticket sales reaches $7.8 million wins the 4th, as "" remains the 5th with $6.25 million. "," an underground monster movie, opens at No. 6 with $6.2 million. At No. 7 is "," which taking in $4.6 million, followed behind by "" with $4.4 million.