News
>
Movie News
May 12, 2007 04:43:24 GMT
Celebrating their latest CGI animated comedy "", which will grace theaters June 29 this year, Walt Disney Pictures and Pixar Animation Studios are bringing up what called as "The Big Cheese Tour" to cities across the States for public to participate and know more about the flick, President of Buena Vista Pictures Marketing Jim Gallagher announced Friday, May 11.

"'Ratatouille' is the one truly original comedy this summer and we are very excited to let families all over the country get a unique and up close flavor for the film's humor, exciting Parisian backdrop and its wonderful characters through the 'Big Cheese Tour' experience," Gallagher remarked.

News
>
Celebrity Gossip
May 12, 2007 04:23:30 GMT
The other Spice Girl is looking her way up back to stardom. is the latest being lined up for her own chat show.

The Ginger Spice is gearing up to film a pilot, which will be made by independent firm Talkback Thames, who also produce "The Apprentice" and "X Factor." If it goes down well with the bosses it will be considered for a peak-time weekday slot.

News
>
Movie News
May 12, 2007 03:39:28 GMT
Embracing his Italian roots, is poised to take the lead in action drama "", which will reunite him with director Brian De Palma after "Snake Eyes", MTV has revealed.

A prequel to the 1987 classic "The Untouchables", the project will see Cage play a younger version of the titular character, Al Capone, whose early dealings with Irish cop Jim Malone becomes the center of its story. Capone, known as the leader of criminal gang Chicago Outfit, was notorious for enabling the illegal traffic of alcoholic beverages during the time of their prohibition in the 1920s and 1930s.

News
>
Celebrity Gossip
May 12, 2007 03:30:55 GMT
While a picture is worth a thousand words, the smile of is worth million of dollars. The "Ugly Betty" actress has just had her smile insured for $10 million by New Aquafresh White Trays through Lloyd's of London policy Thursday May 10th during a New York charity awareness event.

Ferrera is teaming up with Aquafresh White Trays, a teeth whitening product manufacturer, to help raise money for Smiles for Success, a charity that helps women going from welfare to the workforce who cannot afford the cost of dental care.

News
>
Celebrity Gossip
May 12, 2007 03:07:17 GMT
has been tapped to be the face of Giorgio Armani's new perfume, Emporio Armani Diamonds.

The actress-singer is about to lend her looks and vocal talents to a TV advertising campaign, singing "an old American song" in the commercials, after being handpicked by the revered Italian designer.

News
>
Movie News
May 12, 2007 02:51:48 GMT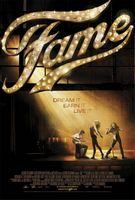 At last the curtain veiling the identity of "" director is rolled up. Filmjerk has informed that MGM has given the position to "" helmer Andy Fickman, who recently finished production on Disney's family comedy "."

A remake to the 1980 musical flick directed by Alan Parker, pic will be made using around $25 million budget and set up at Lakeshore Entertainment for a summer 2008 release. Serving as producer is Mark Canton, whose latest producing work of "300" has turned up to be one of the early blockbuster films for this year.

News
>
Celebrity Gossip
May 12, 2007 02:39:50 GMT
and are the next to share same sex kiss and embrace. The two actresses are set to do the scene on the upcoming episode of hit sitcom "Ugly Betty."

Claiming to have no problems smooching Gayheart, Romijn said, "The smooch wasn't nearly as bad as the embrace we had to endure afterwards. For some reason they needed this long embrace to happen and neither of us could keep it together."

News
>
Celebrity Gossip
May 12, 2007 02:07:17 GMT
It's a baby boy for and fiance Eric Cubiche.

The Emmy-nominated star of NBC's "My Name Is Earl" gave birth to her son, Dezi James, Friday May 11th at 7:31 a.m. in Los Angeles and weighed 6 lbs. 4 oz.

News
>
Celebrity Gossip
May 12, 2007 01:48:03 GMT
This just in. has just adopted a baby boy.

The singer-songwriter, who underwent breast cancer surgery in February 2006, announced Friday May 11th she has adopted a 2-week-old baby boy.

News
>
Music News
May 11, 2007 10:21:37 GMT
Nate "Danja" Hills, ' sidekick in the fifth studio album project, is promising an LP that will make everybody move to the beat. Britney's album, according to him will be the "celebration of womanhood" instead of the punch bag over her recent messy life.

"She wanted to stay away from being personal," Danja said. "It's fun, it's basic and there's nothing wrong with that. It's about feeling good, celebrating womanhood. And if you don't dance to it, I really don't know what you're listening to."

News
>
Movie News
May 11, 2007 09:21:19 GMT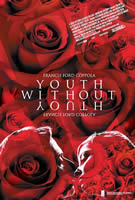 Marking the return of substantial filmmaker Francis Ford Coppola to his homeland after ten years, "", his first effort since 1997's "The Rainmaker", will make its world premiere at Italy's 2nd annual RomaCinemaFest held on October 18-27, sales agent Pathe Pictures International announced Thursday, May 10.

"This film represents a new period in my career, where I intend to make only personal films," Coppola remarked. "I look forward to showing it at this new festival in Italy, whose great masters such as Rossellini, Fellini, Visconti, Pasolini and Antonioni inspired my early career."

News
>
Movie News
May 11, 2007 08:59:25 GMT
Here comes another potential name speculated to be up for directing "The Hobbit" aside from Sam Raimi.

AICN has brought up an interesting tidbit saying that, concurrent with offer made to Raimi, renowned filmmaker Peter Weir is being approached to a possibility to helm the project as well. Weir, a native of Sydney, Australia, made his break in Hollywood through his 1985 effort "Witness" and so far has received five Oscar nominations as director.

News
>
Movie News
May 11, 2007 08:23:26 GMT
Keen to take a departure from his usual comedic fare, Barry Sonnenfeld is in talks to helm a supernatural action-adventurer simply entitled "" at the 20th Century Fox's pit, The Hollywood Reporter has revealed.

A contemporary take on the myth of Pandora's box, the picture follows a college grad with an uncertain future as he is tricked into opening the mythical box and so, unwittingly unleashes the evils trapped within. Doing so, he then must team with Pandora to save the world from destruction.

News
>
Movie News
May 11, 2007 07:57:27 GMT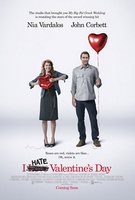 Set to ride on his next big screen vehicle after "", is currently involved in negotiations for the role of a British guy in romantic comedy "", a collaborative production of Blue Star Entertainment and Lorimont Productions.

Already cast in , who also pens the script, the flick centers on a commitment-phobic woman who closely adheres to a set of dating rules but finds them put to the test when she falls for a man who dumps her.

News
>
Celebrity Gossip
May 11, 2007 07:29:58 GMT
One of the major cast members will be missing from the world premiere of "" at this year's Cannes Film Festival.

Star has informed that she has given up the chance to attend the event to spend time with her two sons, ten-year-old Brandon and nine-year-old Dylan, instead.