News
>
Movie News
April 24, 2007 05:14:04 GMT
Now up for an honor in musical composition, three big screen titles namely "", "", and "Severance" are all in competition for winning the Best Original Film Score at this year's Ivor Novello Awards, an annual celebration in paying respect to the craft of the songwriter and composer.

British Academy of Composers and Songwriters as the organization holding the event has revealed that David Arnold, John Powell, and Christian Henson are the names submitted into the nomination of the category for "Royale", "Meltdown", and "Severance", respectively. Winners will be announced during the award ceremony that takes place in London on May 24.

News
>
Music News
April 24, 2007 05:09:40 GMT
The "Ivors" that appreciate the craft of songwriters and composers will be given out anytime soon as the list of nominees revealed. In the 52nd cycle, the Ivor Novello Awards is honoring not only the British but also international artists such as Madonna and Scissor Sisters.

runs for two categories PRS Most Performed Work and International Hit of The Year, thanks to the single "Sorry" that she co-wrote with Stuart Price. The single is competing with 's hit "I Don't Feel Like Dancing" that is partly written by Sir in both categories. In the former their singles will be the competitors of 's "Put Your Records On" and in the latter against ' "Rudebox".

News
>
Celebrity Gossip
April 24, 2007 04:41:22 GMT
What is it about that's so hot? It's about her being reported dating Dallas Cowboys quarterback .

The American Idol winner was spotted in Dallas over the weekend to celebrate Romo's 27th birthday. The twosome was said looked very cozy.

News
>
Movie News
April 24, 2007 04:18:51 GMT
More sights on Remy the rat and other characters in "" can be enjoyed soon as Walt Disney Pictures is going to give quite a large portion of sneak peek on the movie through the web.

The studio has revealed that it will launch a special preview of the CGI-animated adventure online on May 1 this year prior to the flick's theatrical release on June 29. Said to run about nine minutes, the clip will be placed on none other than Disney's .

News
>
Celebrity Gossip
April 24, 2007 04:09:02 GMT
On the heels of her pregnancy report, comes a new report that suggests has been tapped as the new face of baking giant Greggs after confessing she loves their pasties and pies.

The Ukrainian-born actress is said to be "dangerously addicted" to pasties and was even once reportedly late to a London press conference after searching for a Greggs.

News
>
Music News
April 24, 2007 03:56:02 GMT
The Jesus and Mary Chain is not only reuniting on this year's Coachella Valley Music and Arts Festival stage, but the alternative rock band will be joined by Hollywood babe .

It was previously announced that the band would have a 'special' guest upon their reunion tour. The closest truth that is sparking now is that Scarlett will be the back up singer of their Coachella warm-up-gig on April 26 in Pomona, California. If everything goes well, the actress might accompany the band in several shows including Europe's Summercase Festivals on July 13-14.

News
>
Celebrity Gossip
April 24, 2007 03:34:53 GMT
Amid her hectic singing schedules, will take time to make TV appearance. The pop singer has been set to star in the forthcoming "Doctor Who" Christmas Special, it has been reported.

Being persuaded by her stylist pal Will Baker, who is good friends with "Doctor Who" scriptwriter Russell T Davis, Kylie has agreed to guest star in an upcoming episode of the BBC hit as a sexy cyber woman who tries to lure the doctor played by .

News
>
Music News
April 24, 2007 03:32:41 GMT
has spared one position as the vocalist slash guitarist for Kyle Patrick. The new member is recruited after former frontman Eric Dill called it quit in March 2007 to pursue music and acting in Los Angeles.

With the new formation, the band will release second studio album titled "" on June 26 through Lava/ Atlantic. The first single namely "Jenny" is already available on iTunes and on the band's official website. A tour will follow starting from May 11 in Wilmington, Delaware up to June 4 in Knitting Factory, New York.

News
>
Celebrity Gossip
April 24, 2007 03:05:53 GMT
, a professional Portuguese footballer, who plays for Manchester United F.C. and Portugal, has on Sunday April 22nd named the Professional Footballers' Association (PFA) Player of the Year and Young Player of the Year, thus becoming the first player to win both awards in the same season since Aston Villa striker Andy Gray back in 1977.

"It is a special night," Ronaldo said while receiving the honor at a dinner in London. "It is amazing and a big honor for me to win trophies like this in the English Premier League. I am very proud. My colleagues have voted for me and that is fantastic because the players know the qualities of players." The athlete went on saying, "I want to keep working hard and getting better because these trophies have now given me more motivation. At this moment, I am consistent. I am more mature now and I am playing better."

News
>
Music News
April 24, 2007 03:04:50 GMT
There was an announcement on April 23 that R&B star has parted ways with her label, Parlophone/EMI. Though she refused to comment further, it was known that the British singer was unhappy with the way the recording house managed her career.

Speaking on this matter Jamelia preferred diplomatic answer. "It's not true that my record deal with EMI finishes today," she said. "I'm not really allowed to speak about it because I'm still under contract with EMI." On the same day the label made a statement that the break up was true and that the contract expired that day.

News
>
Music News
April 24, 2007 02:38:47 GMT
Successfully achieving platinum for previous two albums, is in the weight to show the same quality in "Curtis S.S.K.". However, backed up by not only lots but numerous renowned musicians, this third album surely will say something. The album will show its value when it hits the stores on June 26 via Interscope.

As the mastermind of the record, the rapper got the helping hands of , , and of course, . In the guests corner, he had tied a deal with , , , , Eminem and of course, .

News
>
Celebrity Gossip
April 24, 2007 02:37:37 GMT
No joke, is planning to quit her music career and be a stay-at-home mother.

The pop singer is said to have been considering putting the brake on her singing career because she couldn't bear to be apart from her sons, 19-month-old Sean Preston and 7-month-old Jayden James.

News
>
Celebrity Gossip
April 24, 2007 02:02:40 GMT
This just in. is pregnant.

The sexy actress and her fiance, writer/director Paul Anderson, are expecting their first child together. The happy couple is expecting their first child this autumn.

News
>
Movie News
April 24, 2007 02:00:49 GMT
Set to present a topic that commercial features seldom talk about, Warner Bros. Pictures is aiming to make a big screen feature titled "" with coming onboard to produce via his production company, Smoke House.

Based on Rachel Boynton's political documentary, the project is likely to stay true to the original which presents behind-the-scenes look at the Bolivian presidential election of 2002 when candidate Gonzalo Sanchez de Lozada hired James Carville's Washington, D.C.-based political consulting firm Greenberg Quinlan Rosner to help him win.

News
>
Movie News
April 24, 2007 01:56:51 GMT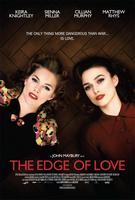 Apparently, it only takes quite a short time for filmmakers of "The Best Time of Our Lives
1
" to find the right actress in taking over the role of Caitlin MacNamara ditched by in the project.
Variety has revealed that "" star has been appointed to assume the part which Lohan recently dropped after failing to work out an agreeable contract with the producers. Being so, the beauty thereby is joining , , and in the cast to come together under the direction of "" helmer John Maybury.